Do you enjoy a more luxurious shopping experience in Bangkok? Then head on down to the Siam Paragon Bangkok on your next holiday.
Siam Paragon Bangkok is one of the largest shopping malls in Bangkok and the trendiest, it is hugely popular with foreign tourists and locals alike due to its high-class reputation.
The Siam Paragon Center is an ultra-modern shopping complex. There is nothing you can't find to buy or do in this shopping center.
Why is it so luxurious? Read on to find out more about the exquisite Siam Paragon.
Siam Paragon Tourist Card
Make sure before you start shopping you get hold of a Siam Paragon Tourist Card.
The tourist card is for tourists only and gives discounts at the Siam Center, Siam Paragon and Siam Discovery Center.
Discounts include:
30% maximum discount in the ping complex.
5% discount in department stall
Up to 6% VAT refund
To get card head to the big white touch screen on the om floor and follow the instructions. You will need your passport to get a card.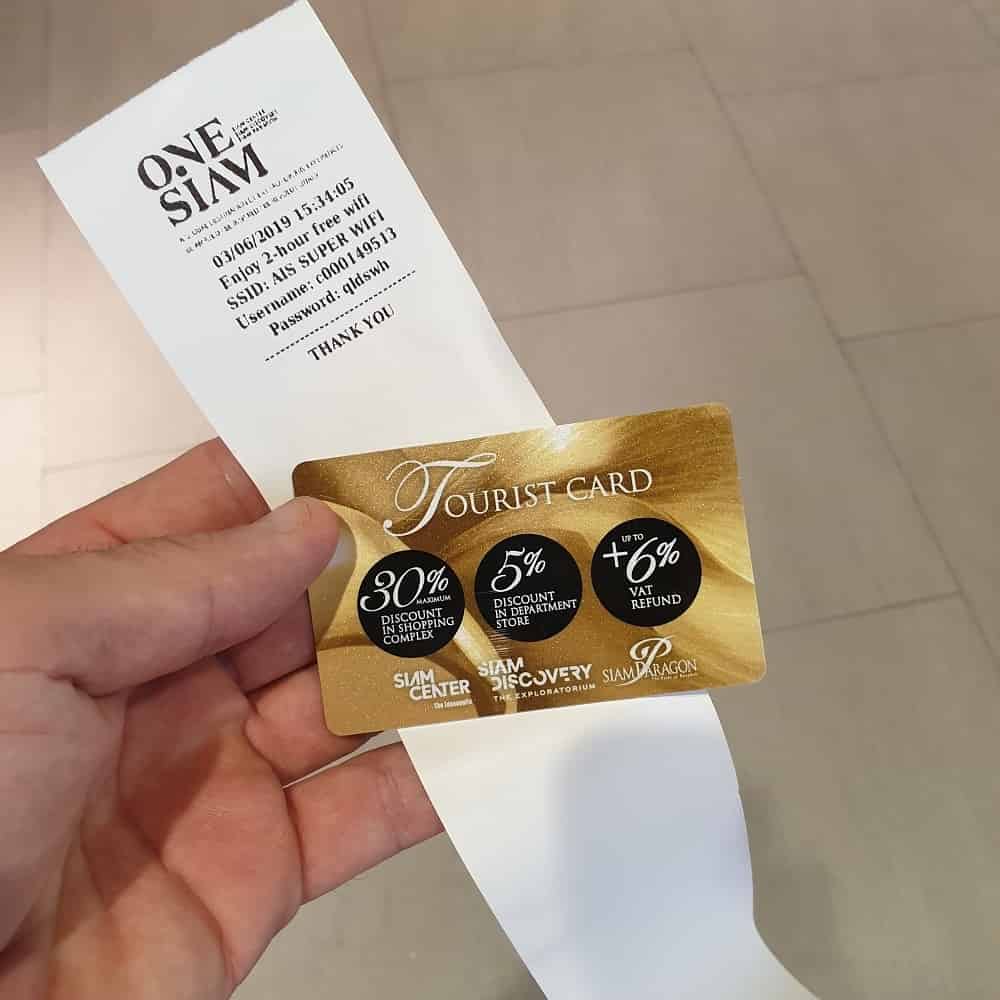 Siam Paragon Bangkok History
Siam Paragon was opened in 2005 and cost $450 million US. The center was built on the old Siam Intercontinental hotel site.
Siam Paragon is more suited to well off Thai shoppers and foreigners with cash to burn but if you want something unique then the Siam Paragon is for you.
Location of Siam Paragon Bangkok
The Siam Paragon is located in the Bangkok district of Pathum Wan. The mall is on Rama I Road and adjacent to the other shopping areas.
It is next door to the Siam Center, Siam Square and the Siam Discovery center. It is easy to get lost so use Google Maps.
See Map for location and Directions to Siam Paragon from Khao San Road.
MBK Mall is also near Siam Square and Siam Paragon. Elevated walkways allow you to access the centers without interacting with vehicles.
Transportation to the Siam Paragon
Where you stay in Bangkok will determine the type of transportation you adopt to use.
Here are the many options for transportation around the city:
Tuk-Tuk, probably the most famous of transport options in Bangkok.
Taxi, try to get the meter turned on, but they are reluctant.
Grab taxi, a cheap option, just download the App here.
Local bus, the slowest but cheapest option
BTS Skytrain, (The Bangkok Mass Transit System) Not always available from your accommodation or area.
Places to Stay in Bangkok and Visit Siam Paragon
Hotels near Siam Square are a little more upmarket compared with areas like Khao San Road, but these hotels are conveniently located. Your closest upmarket accommodation is connected and called Siam Kempinski Hotel Bangkok.
Other fine hotels include the Waldorf-Astoria, the Grand Hyatt and the Novotel. And none of these caters to larger families without having to get 2 rooms.
Benviar Tonson Residence, Marriott Executive Apartments, and Centre Point Chidlom all offer a 3-bedroom apartment for around $500 AUD per night, which would be fantastic for a short stay.
The Siam Paragon Bangkok Layout
Siam Paragon hosts many International hi-end fashion brands, a 16 screen cineplex, Southeast Asia's largest aquarium, luxury car floor, Kidzania and a comprehensive selection of world cuisines.
The mall is 9 stories and contains over 250 shops, it is fairly compact but still easy to get lost.
If you are looking for bargains, this is not your shopping center but is great to take the kids so that they can play with lego at the toy shops and to explore Kidzania Bangkok. Visit this link for the full directory of the Siam Paragon Center
Here is a guide to each floor of Siam Paragon:
Basement Floor
Sea Life Ocean World Bangkok. Home to a special range of activities on all levels of the ocean.
Experience wonder, excitement and learn about underwater life in Bangkok.
Ground Floor
Restaurants and eateries to satisfy all taste buds from around the globe. Here you will find food from around the world plus some good old fashioned fast-food chains.
If you love food this is your floor.
Main Floor
The Main Floor consists of high-end luxury fashion shops such as Gucci, Louis Vuitton, Prada, Rolex and many more. If you have some spare cash and some serious class then this is your floor.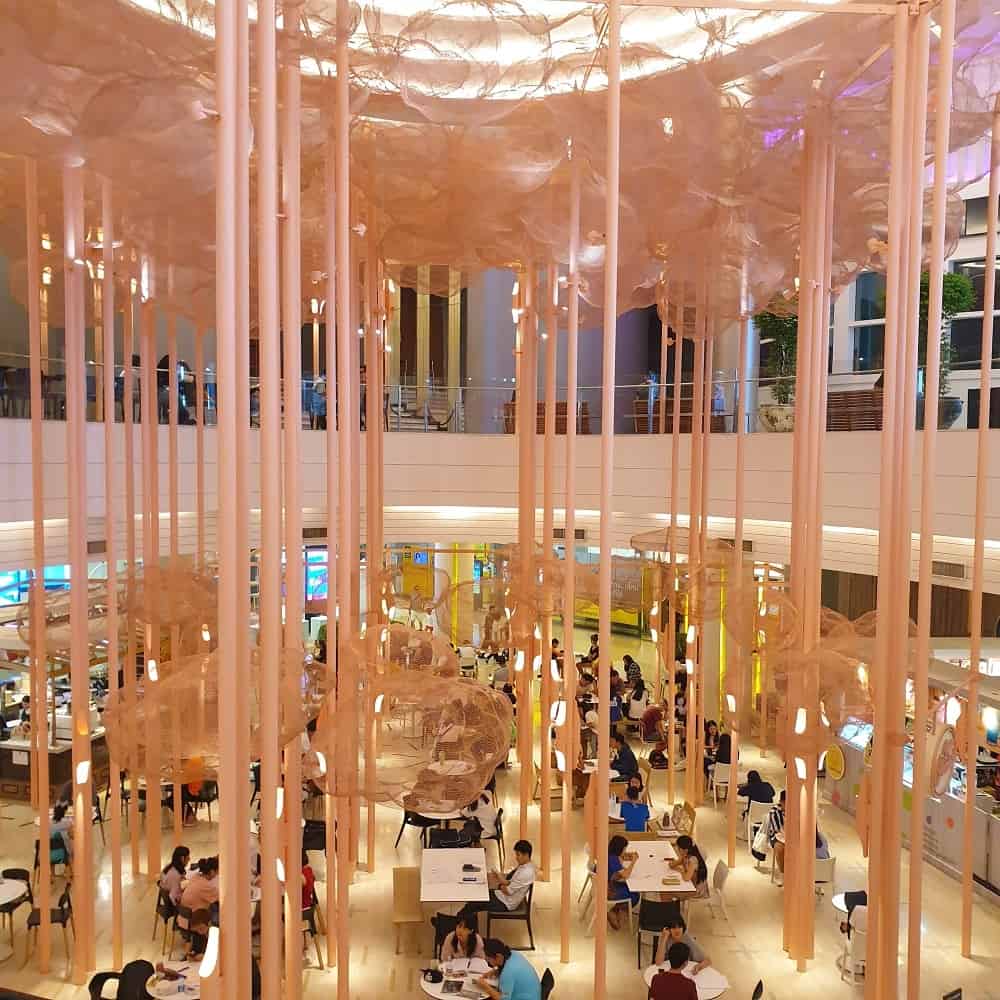 First Floor
The first floor caters to fashion addicts also but the price tags aren't through the roof. So a little more affordable for the regular tourist. Shops on this floor consist of H&M, Boss Hugo Boss, Footwork and many other fashion brands. They also have a money exchange.
Second Floor
A unique floor that will have you wishing you worked harder and smarter. The second floor consists of an entire section dedicated to luxury cars. Car brands such as Aston Martin, Bentley, Ducati, Harley Davidson, Jaguar, Landrover, Maserati, Porche, Mini, Rolls Royce, and Mclaren.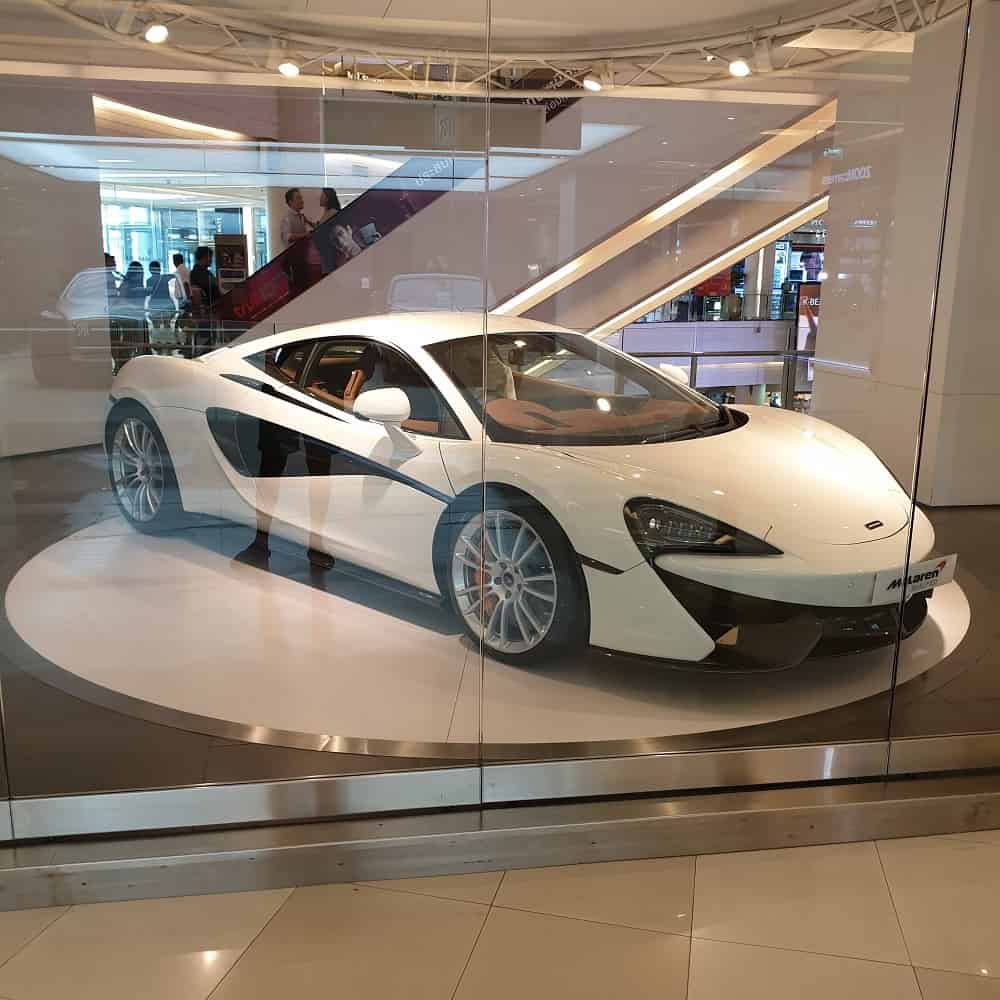 Also, brands such as Dyson, Lego, Samsung, Boots, Bose, Oakley and many more compete for space on the amazing second floor of the Paragon.
Third Floor
A floor dedicated to life, living and Technology. Stores on this floor include Starbucks, Ferrari Store, Momoko, Natuzzi, Samsung Experience, Ralph Lauren Home, True Urban Park and many more.
Fourth Floor
Paragon Passage & IT world, The fourth floor consists of stores such as The Adul Collection, Bangkok Dance, Cafe Bora, Camp, Code Genius, Fitness First Platinum, Jaymart and other tech shops.
Forth (A) Floor
Education Zone for all ages. The fourth A floor has businesses such as Babies Genius, College of Music Mahidol University, New Education World, Pee Wee Tennis School, Star Maker, Net Design, The Asian Taekwondo and so much more.
Fifth Floor
The Entertainment Zone of Siam Paragon. This is the floor that houses Kidzania Bangkok, Paragon Cineplex, Paragon Hall, Blu-O, Krungsri Imax, Climb Bank and Mister Donut.
So much to do on this floor for fun people, suits families like ours.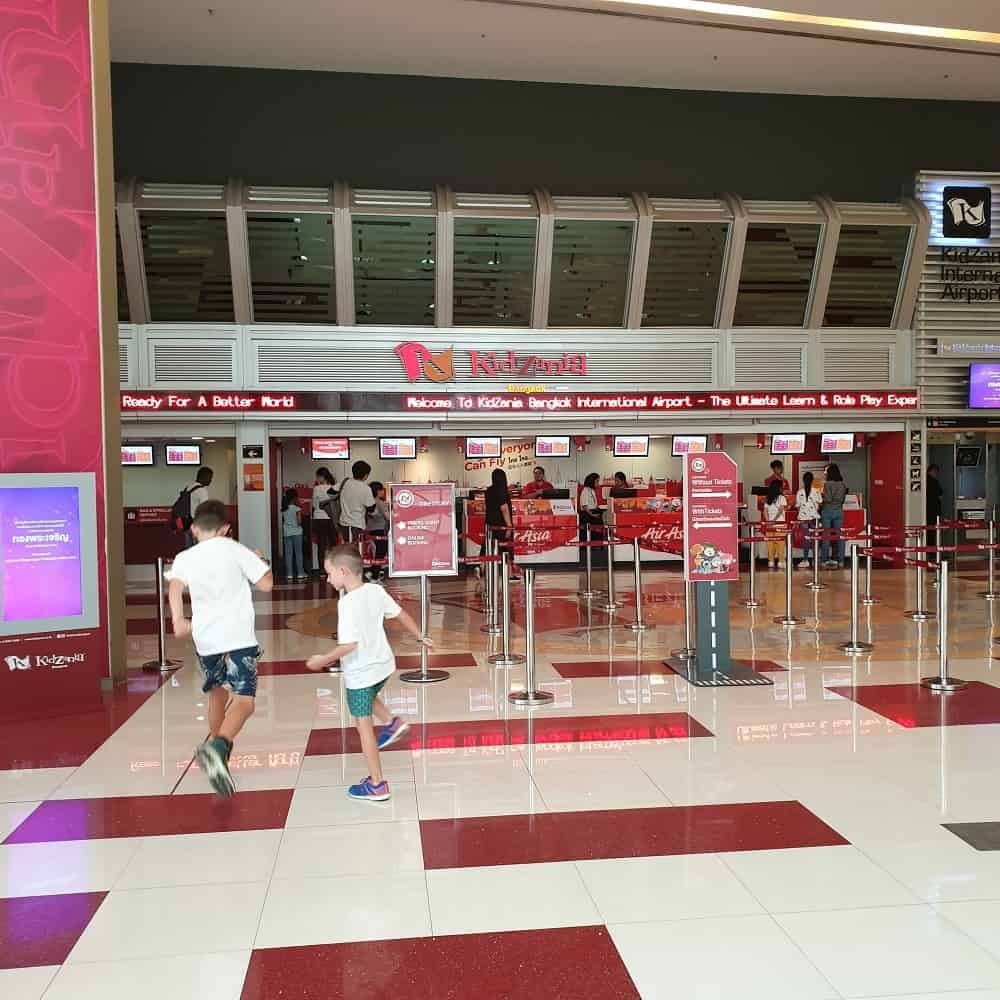 Siam Paragon Center Important Information
Open Times
Open Daily 10:00 am to 10:00 pm
Address
991 Rama I Rd, Khwaeng Pathum Wan, Khet Pathum Wan, Krung Thep Maha Nakhon 10330, Thailand
Contact Siam Paragon Center
Contact the Siam Paragon Center on +66 2 610 8000 
Make sure you put this on your to-do list while visiting Thailand, to experience the luxury Paragon has to offer.
This is on our list of best things to do in Bangkok Thailand with Kids