Where should you stay in Bangkok? Khao San Road Bangkok of course because it is the best part of town for travelers of all ages.
We recommend Khao San Road Bangkok because of its exciting markets, top-notch local food and central location to all the things to do in Bangkok.
If you love to travel then you have probably been to Khao San Road, it is sort of a right of passage as a backpacker and a place for families to explore.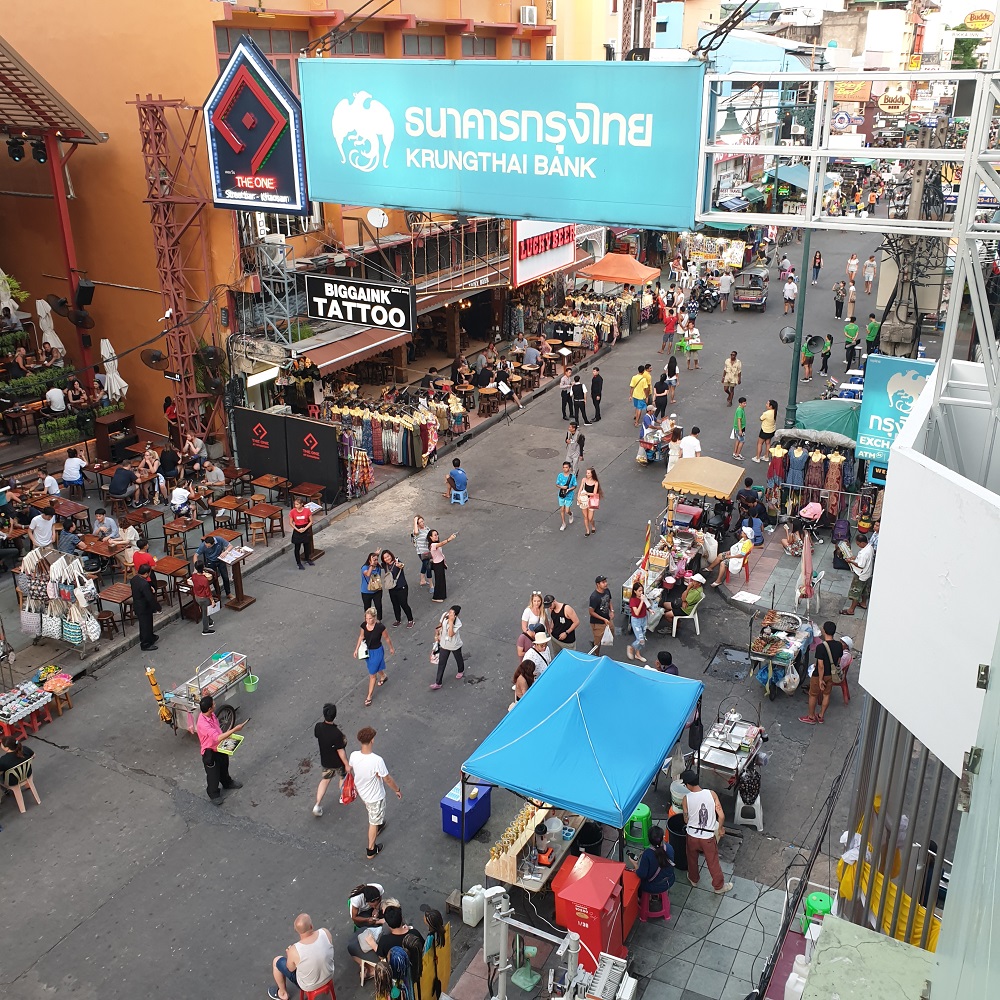 Make sure Khao San Road Bangkok is on your next Itinerary the next time you visit Bangkok.
Read this next: Bangkok with Kids (the best guide)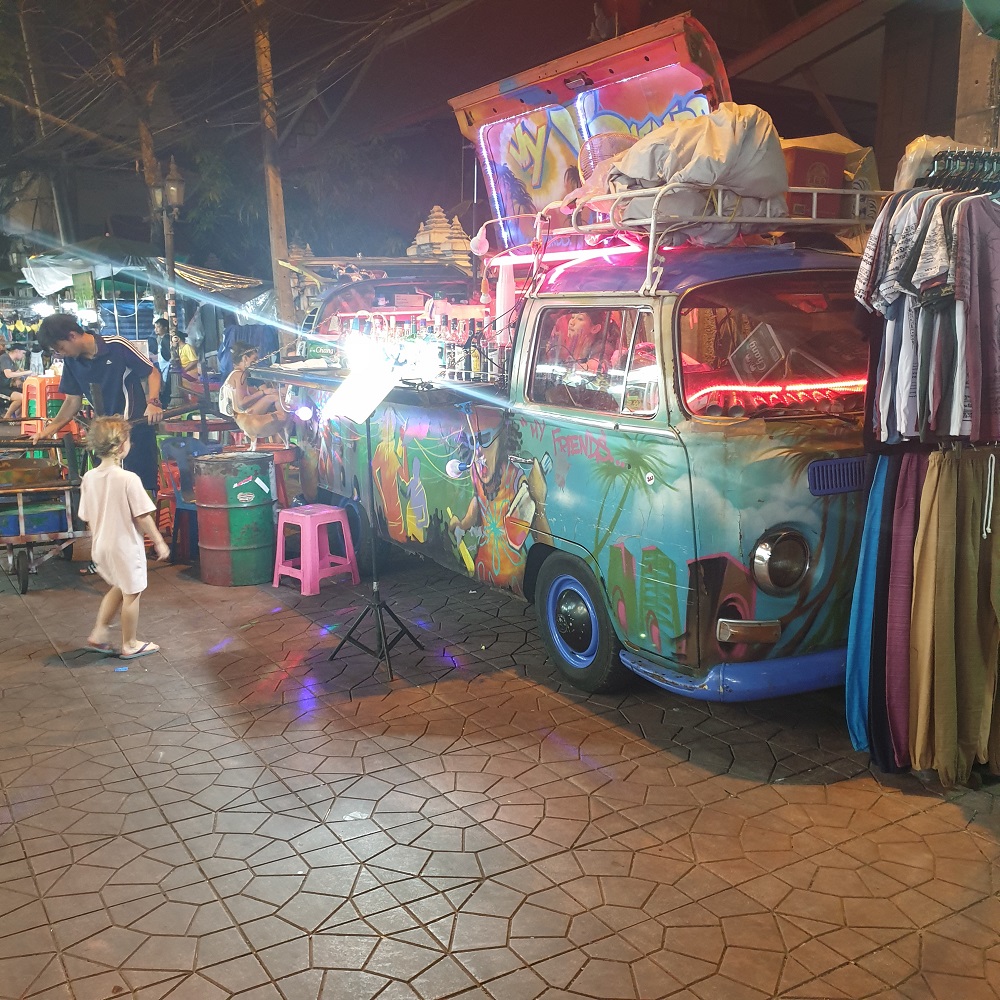 How to get to Khao San Road Bangkok from Airport
There are two International airports in Bangkok, they are:
See Map for directions
We like life easy when we land in Bangkok so we always pre-book airport transfers through Klook or GetYourGuide for the best prices and service to your Khao San Road accommodation.
Book your airport transfers here!
Where to Stay in Khao San Road Bangkok
For the best time in Bangkok just stay in and around Khao San Road. Sure there are other popular areas like Sukhumvit and Siam Square but for the best bang for your buck get to Khao San Road.
Not only is this area super established for tourism it often has the cheapest eats and goods in Bangkok.
Here are some great accommodation options for singles, couples and families in the Khao San Road area.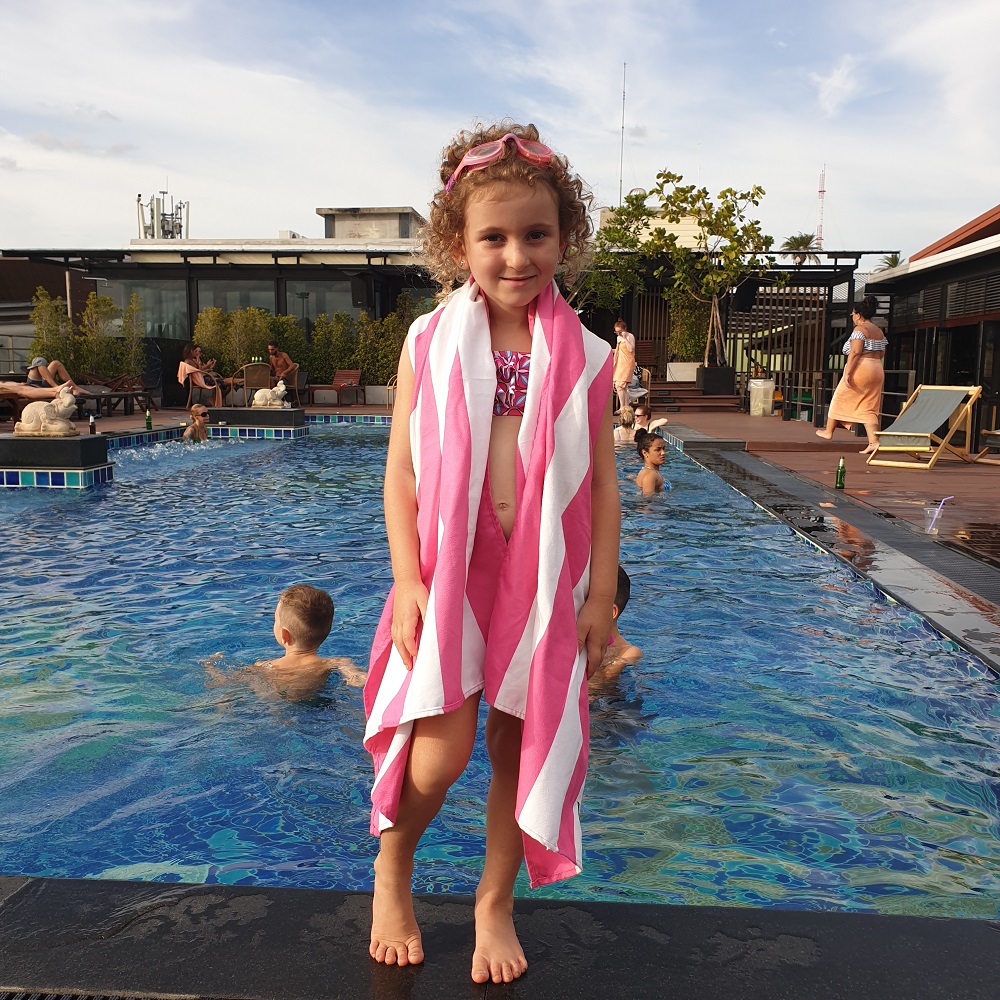 1 D&D Inn
This place has an awesome rooftop pool on the 7th floor with stunning views of the Grand Palace. They have doubles, triples and family rooms. Avoid the 'street wing' as these are super noisy at night.
2 Buddy Lodge
This beautiful hotel has the best breakfast buffet and comfortable stylish rooms for a mid-range price with a rooftop pool. Family rooms sleep 4.
3 Ibis Styles
Another great choice just off Khao San Road, the Ibis Styles is a beautiful mid-range hotel with a super nice pool and is close to everything!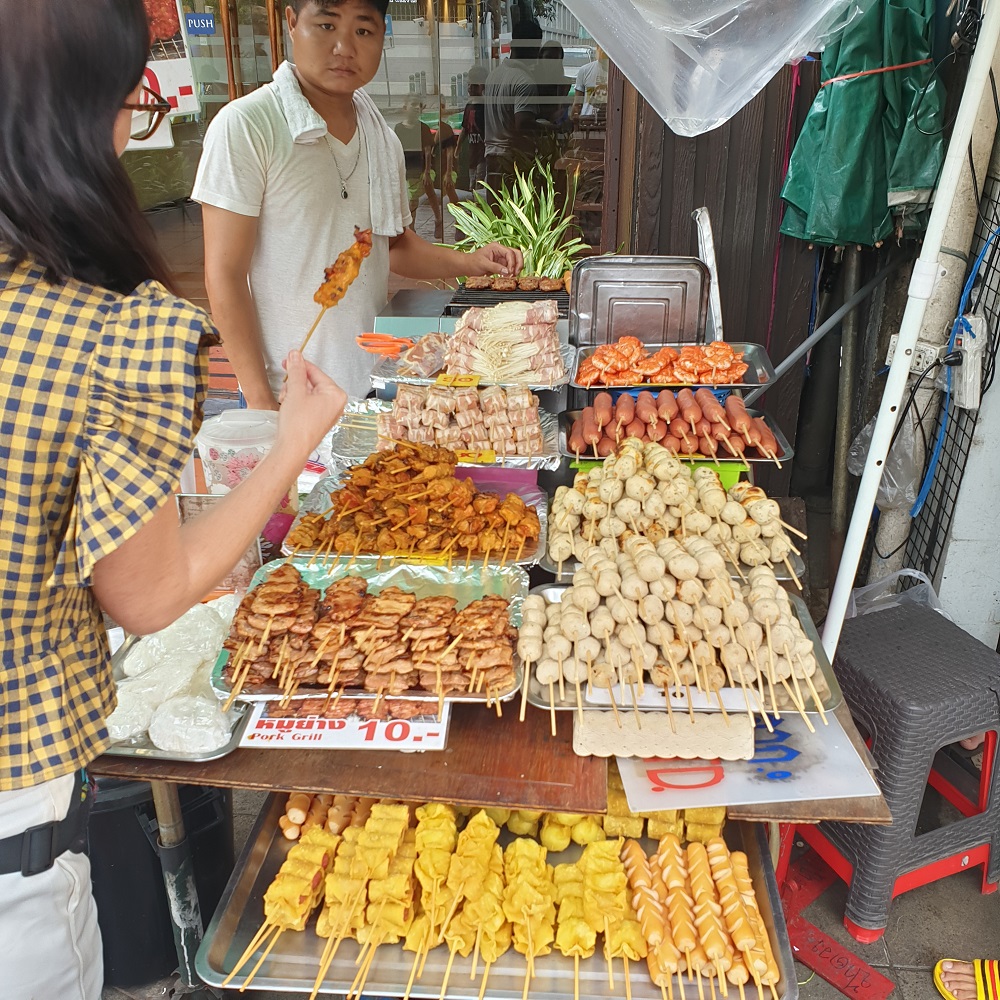 Best Places to Eat on Khao San Road
The eating options on Khao San Road are endless. From Western-style McDonald's, Burger King, Pizza Hut, and Starbucks to local Thai food that will satisfy every taste bud.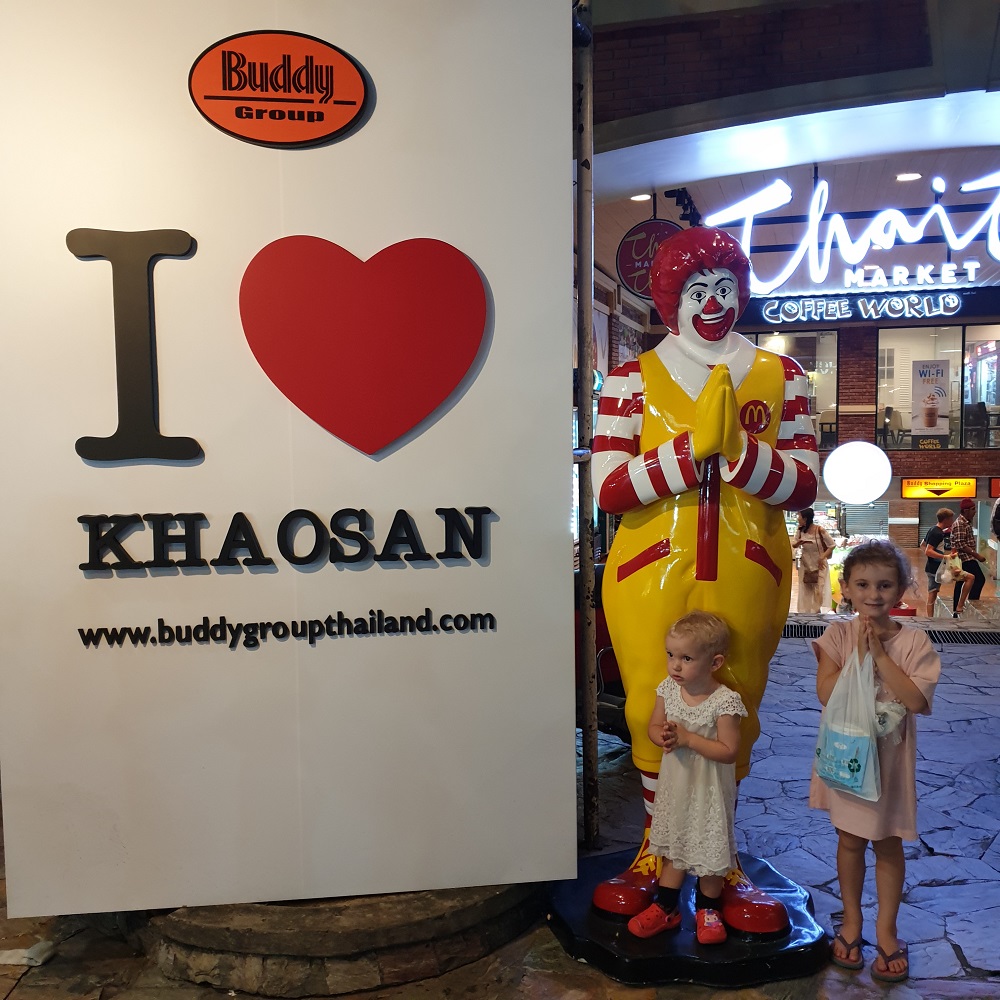 See Map for Western Food options.
See Map for the Best Local Thai food. Here we have also highlighted the best streets for food stalls, tourist markets and the best atmosphere.
For all your general supply needs in Bangkok, you are going to need to visit your local 7-Eleven stores. 7-Elevens are located all throughout Khao San Road area, here you can get cheap water, cheap beer, snacks, and dinner options for the kids such as awesome tasty toasted sandwiches.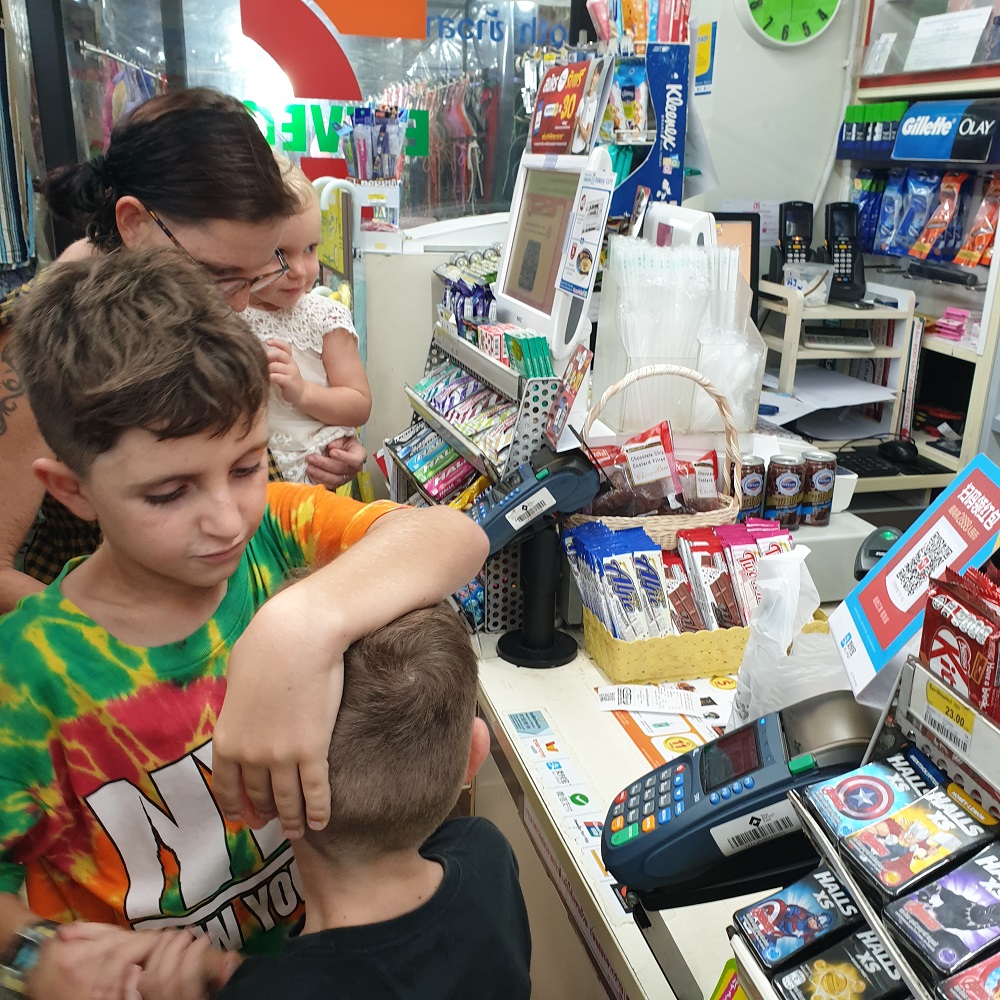 Another great option for travellers who do not want to leave the hotel or guest house is the amazing Grab or Food Panda delivery services.
All you need is to download the App and order some meals online and they will do all the hard work for you. Enjoy delicious food delivered directly to your hotel. This works out really cheap. And you can either enter your credit card when you register for cashless transactions or pay cash on delivery.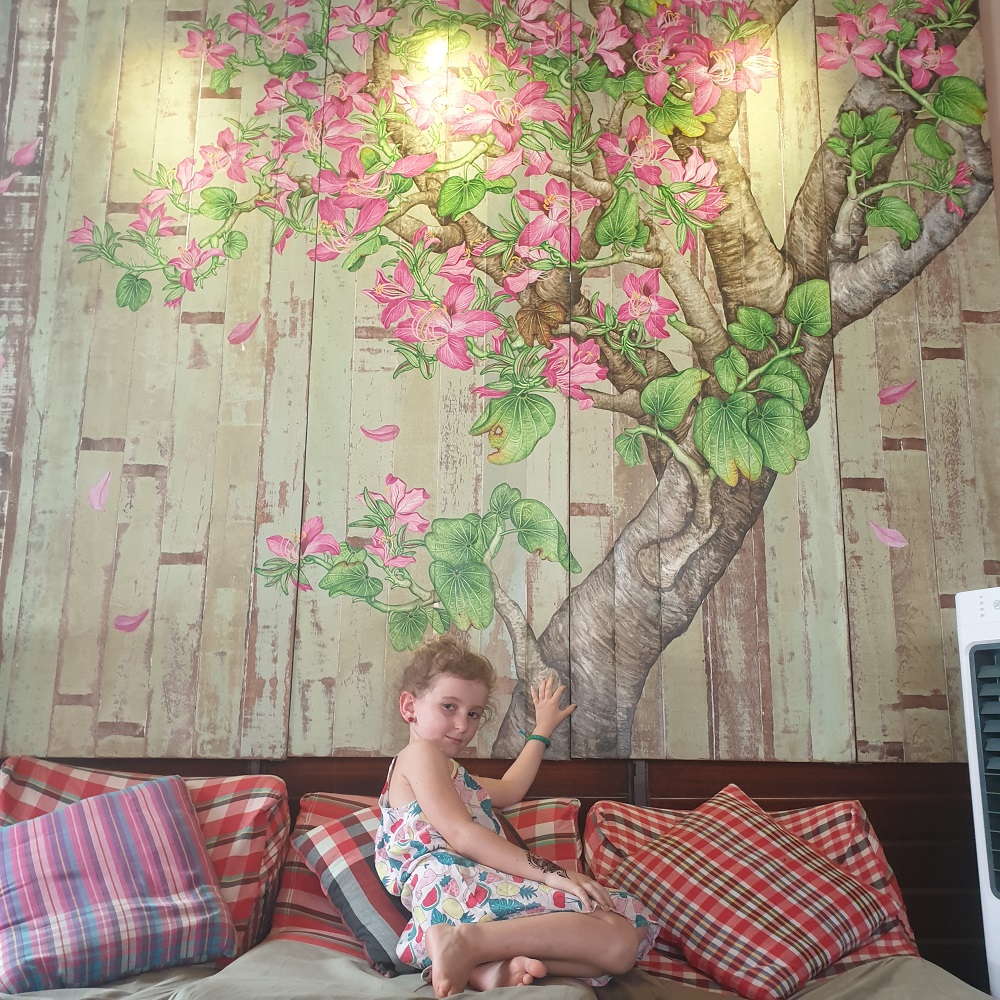 Things to Do in Khao San Road Area
Here the best things to do in around Khao San road.
Party til the Break of Dawn
Actually, the bars on Khao San Road officially close their doors by 1 am, but you can party all afternoon and evening as the street closes to traffic. The road and footpaths are sprawled with bars selling cheap cocktails and balloons full of 'happy gas' (this is not recommended).
There are pumping nightclubs, stylish bars and great restaurants and street food all vying for space along Khao San. It's loud, brash and heaps of fun and a must-do if you are in Bangkok.
Get a Tattoo
Tattoo parlours abound in Khao San and it is a rite of passage for many. Just please make good choices. You can even get a Sak Yant Tattoo done in Bangkok, this is a sacred magical Buddhist spell engraved on your back with a metal spike rather than an electric tattoo gun. I got one done by a monk in Chiang Mai.
You can find the best contact details for the Bangkok Sak Yant Masters in this post.
Khaosan Comedy Club
With nightly shows from 9 pm, and only 200 THB entry with free drink, this is a friendly and hilarious place to spend the evening. The Canadian/Australian run intimate club will have you happily involved in the act.
Check out the reviews on Trip Advisor
Get Yourself a Thai Massage
A Thai massage is not like any other massage you have ever had. Your body is moulded and massaged with knees, elbows and feet as you are twisted and stretched in unimaginable ways.
You first get changed into some pyjama like clothes which are provided and your feet are washed. Then the massage starts. It makes you feel like a new human when you are done. I definitely recommend an hour massage for a great experience.
Prices start 250 THB for an hour full body. There are many massage studios along Khao San Road Bangkok.
Visit the Grand Palace
This massive and impressive temple complex sits on the bank of the river only 1 km south of Khao San Road. It is Bangkok's most visited tourist attraction! Open from 8.30 am to 3.30 pm, make sure you have your shoulders and knees covered for entry. Tickets at the door cost 500 THB per adult, or you can combine the entry with a small tour to save money. Check out prices here.
Shop til you Drop
There are fantastic market stalls on Khao San Road. You only have to stroll down the street and you will be offered all kinds of amazing souvenirs. You can also buy a new suitcase to take everything home too!
Other awesome shopping in Bangkok can be found below. Click on the links for all the details including how to save money:
Democracy Monument Bangkok
Along the Th Ratchadamnoen Klang and just a stone's throw away from Khao San Road, the Democracy Monument was erected as a tribute to Thailand's transformation from an absolute to a constitutional monarchy in 1932.
The large monument occupies a round-about and is presided over by a massive McDonalds at the intersection too.
Temples Around Khao San Road Bangkok
Within walking distance from Khao San Road you can find some gorgeous temples. Click on the links below for the Google Map location.
Remember to act in a respectful manner in Buddhist temples, and cover your knees and shoulders. A sarong in your bag definitely comes in handy:
Ride the River
From the Phra Arthrit Pier just behind Khao San Road you can find cheap tickets on the Chao Phraya River Express Boats. The river is a beautiful place to see Bangkok from a different perspective, sunset cruises are especially sweet.
Siriraj Medical Museum
Nicknamed the Museum of Death, this place is not for the fainthearted. It is an incredibly interesting and intriguing collection of pathology displaying disease and death in its most real forms.
It is located on the west bank of the Chao Praya River inside the Siriraj Hospital and is a hidden gem of Bangkok that lovers of the macabre will love. The jars of malformed babies, and bodies of murderers floating in formaldehyde will haunt you for a long time.
Entry is 40 THB and it is open from 9 am to 4 pm Monday to Saturday.
Khao San Road Bangkok – The Verdict
Khao San Road is without a doubt our favourite place to stay in Bangkok. Returning to the city in 2019 with our family of 6, this is still a winning place. The cool vibe, vibrant fun atmosphere and proximity to everything make it a top place in Bangkok.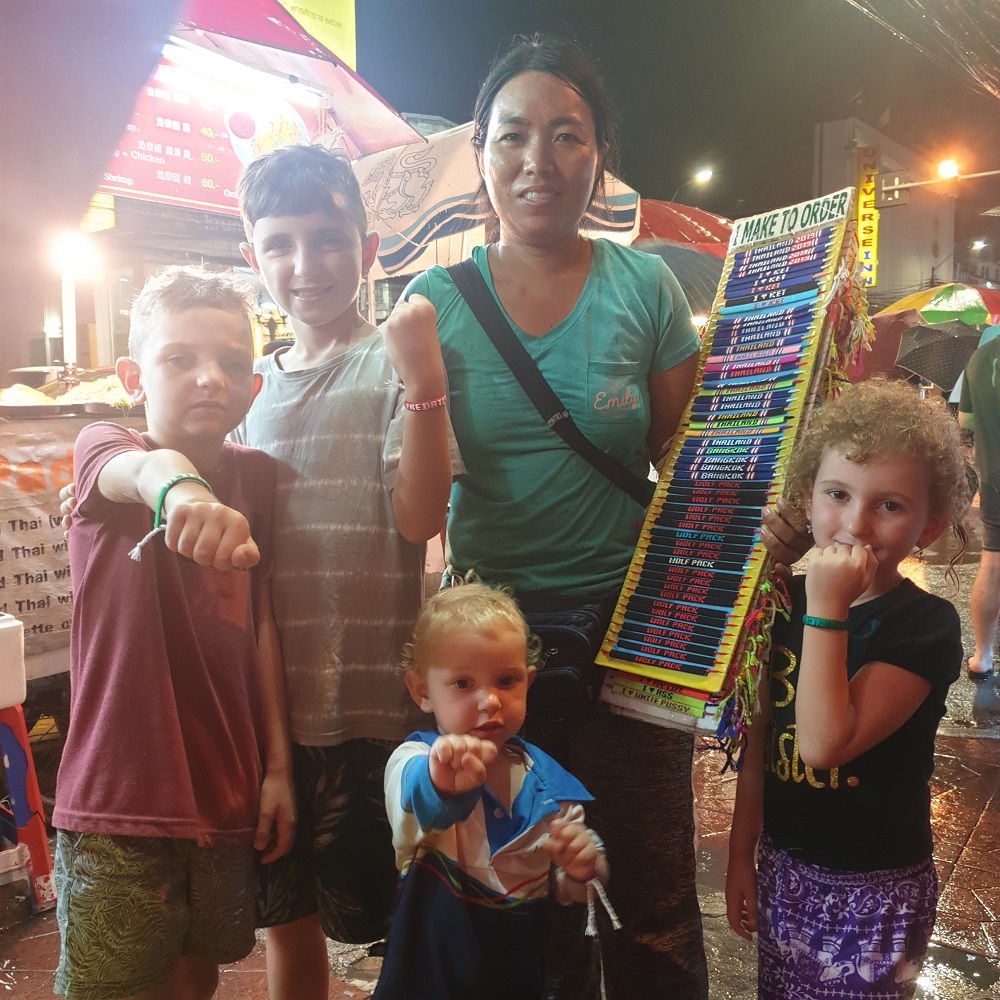 Related articles:
Any questions about a trip to Southeast Asia with your family? We are happy to help. Drop us an email here: kris@gadsventure.com or leave a comment below!
Follow us on Facebook and Instagram to keep up to date with our family gap year with 4 young kids!