The gorgeous Greens Pool WA was by far one of our highlights on our big lap around Australia.
If you are currently researching the best destinations to visit in Australia, make sure you put Greens Pool WA on your list.
Greens Pool near the Denmark area is your perfect paradise getaway! (hopefully, you can get it uncrowded!)
What is so great about it? This you will have to see for yourself, but below I can show and tell you a little more about our favourite spot in Western Australia.
This place is underated but as beautiful as anywhere in Australia.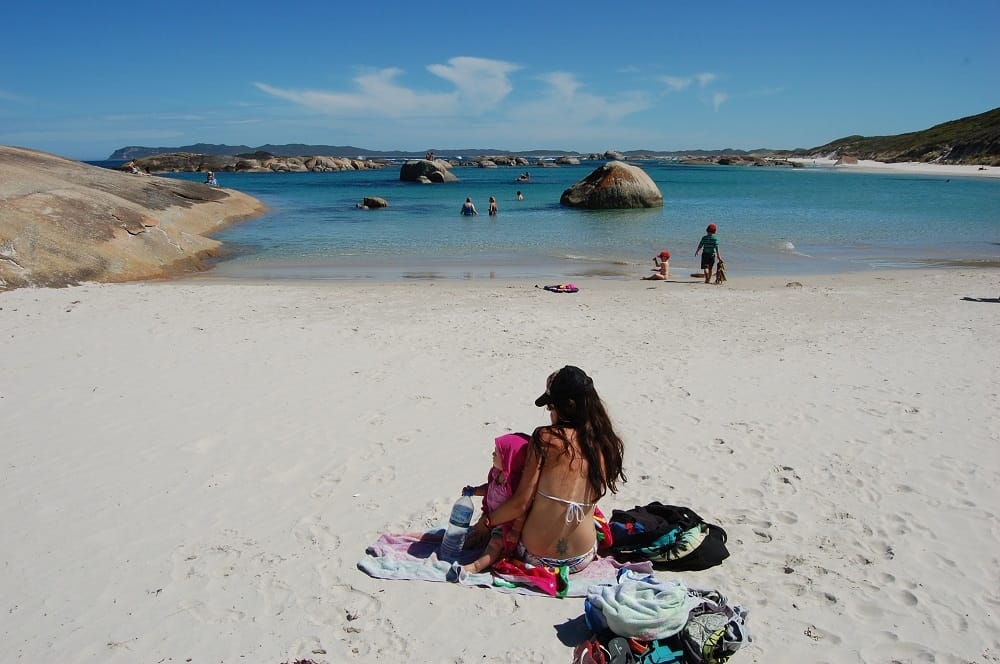 Where is Greens Pool WA?
Situated in the amazing state of Western Australia to the South of Perth and fifteen kilometers to the west of Denmark are the magical Greens Pools. The Pools are part of the beautiful William Bay National Park.
Here is the Greens Pool WA Map below.
How Do You Get to Greens Pool WA?
It is a little bit of a hike from Perth but close by to the township of Denmark.
See map for directions to Greens Pool WA.
Car Parking at Greens Pool WA
The main carpark has plenty of spots and is only a short stroll down to the safe, clear, and tranquil waters.
Remember to always lock your car and take your most valued possessions.
Is it Safe to Swim at Greens Pools WA?
Certainly is! Ultra child-friendly and adult-friendly.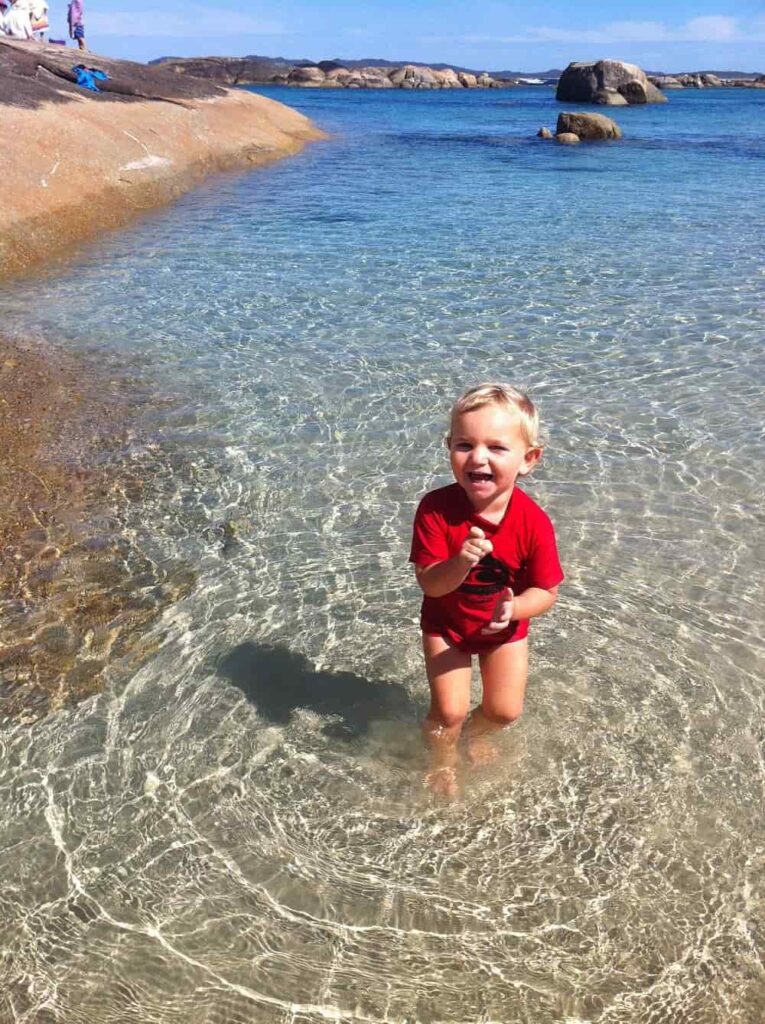 No need to worry about sharks, jellyfish, or any other creature because it is shallow and protected by the rocks.
We had a ball jumping off the rocks while the kids paddled around in the shallow calm crystal clear waters. So much to explore and the water is surprisingly not too cold.
The entrance into Greens Pool swim area slopes gently into the water making it great for all ages.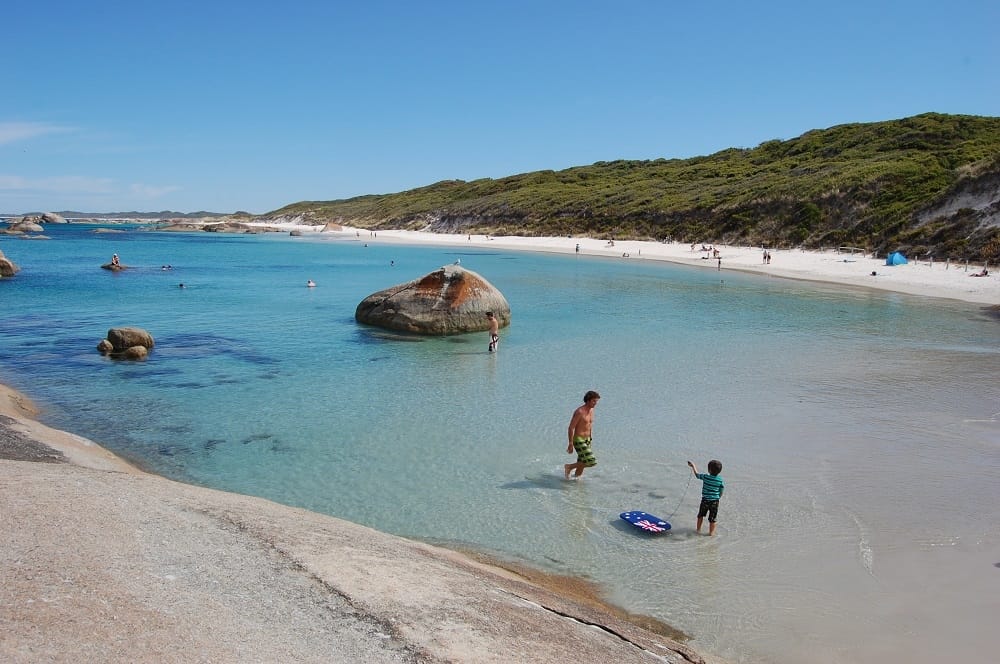 Where to Stay When Visiting Greens Pool WA!
There is plenty of cheap accommodation nearby Greens Pool, but this all depends on your rig or taste.
We stayed at two different locations that were only 10 minutes away.
Our favourite campsite was at Parry Beach, but here are your options:
Parry Beach Campsite
This is a very unique spot situated at the top of William Bay. From here you can access the beach and explore all the way up to Greens Pool if you like.
The camping is set amongst the trees and is very cheap and sheltered. This place is our favourite with cheap firewood depending on the season.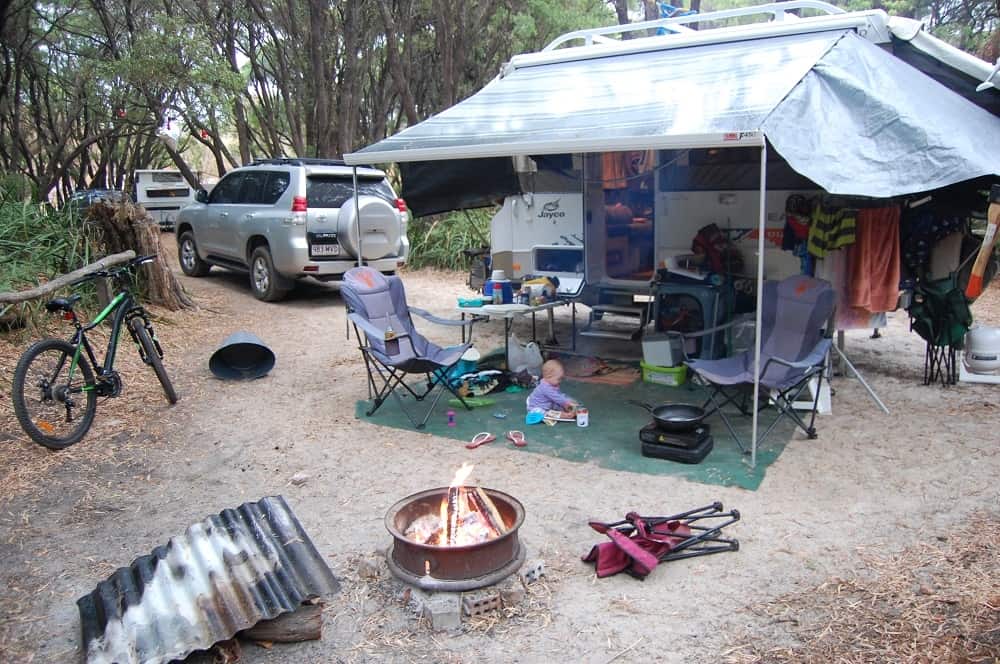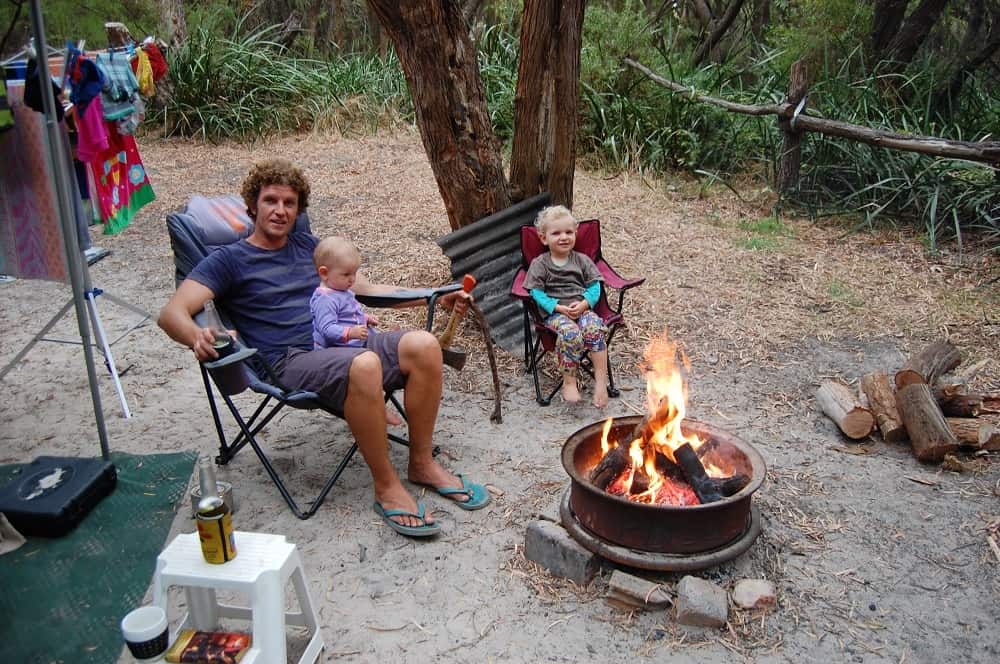 BIG4 Denmark Ocean Beach Holiday Park
This is a proper caravan park that is really close to Ocean beach.
If you like not to rough it too much and have more facilities for the kids etc stay here it was awesome.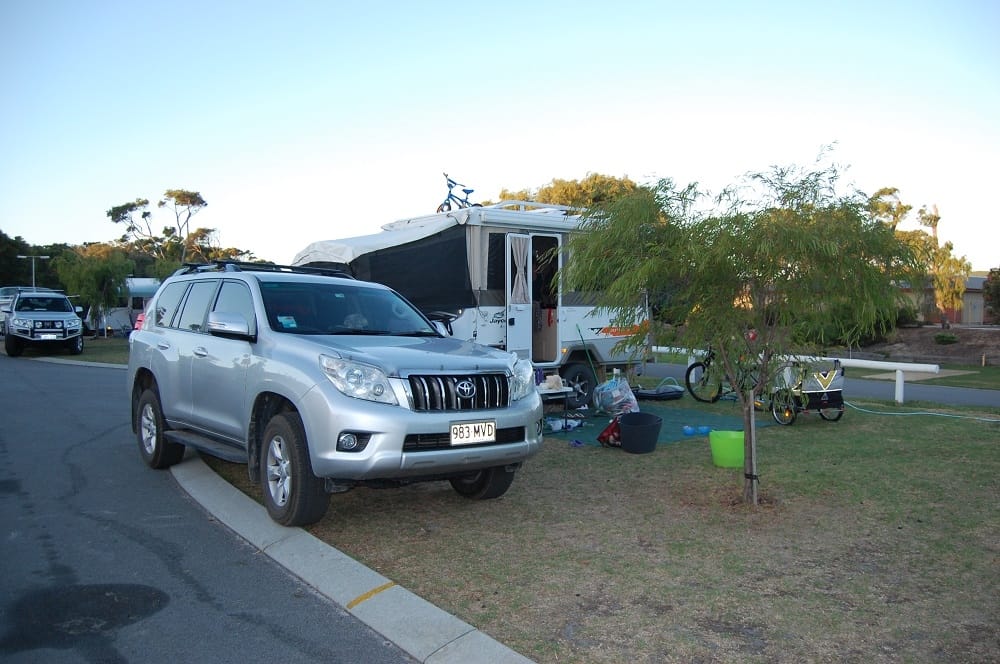 What is There To Do At Greens Pool WA?
Heaps of activities to do here such as:
Diving
Canoeing / Paddleboarding / Kayak
Swimming
Snorkeling
Bushwalking
Are You Allowed Dogs at Greens Pool WA?
No! Dogs are not allowed here so don't even think about it.
Drinking-Water Available?
Bring your own drinking water and supplies when visiting the National park area. Do not leave rubbish etc.
Other Activities to do Nearby Greens Pool!
Just to the east of Greens Pool is the magical spot called Elephant Rocks.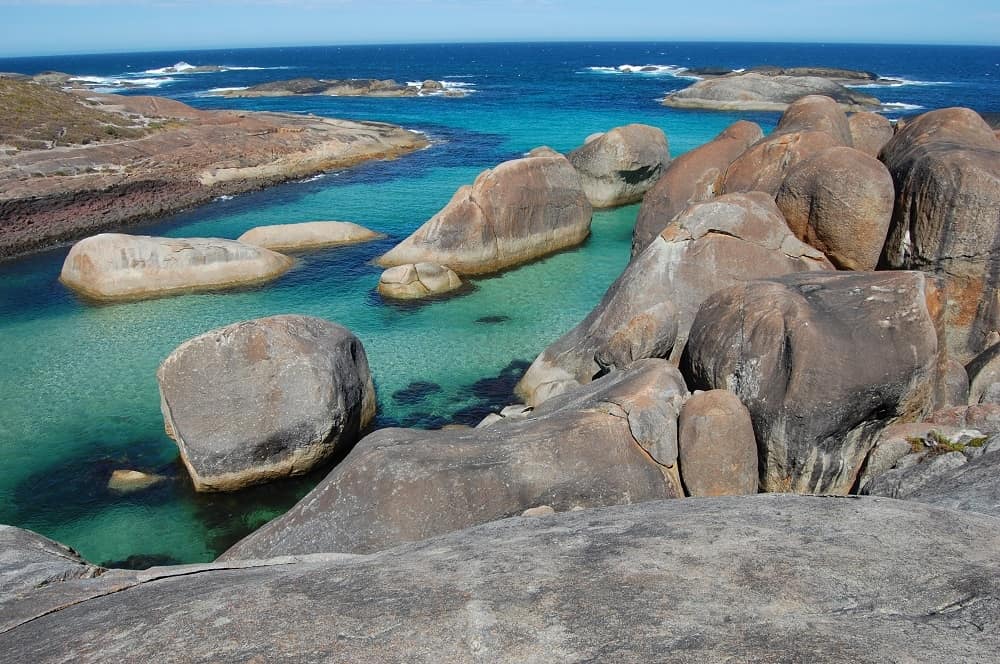 Here you can get lost amongst the massive boulders that dot the coastline. So much fun!
Visit the tourist information center in Denmark for more details and information if needed.
Facilities at Greens Pool?
There isn't a massive amount of facilities at the pool area except for: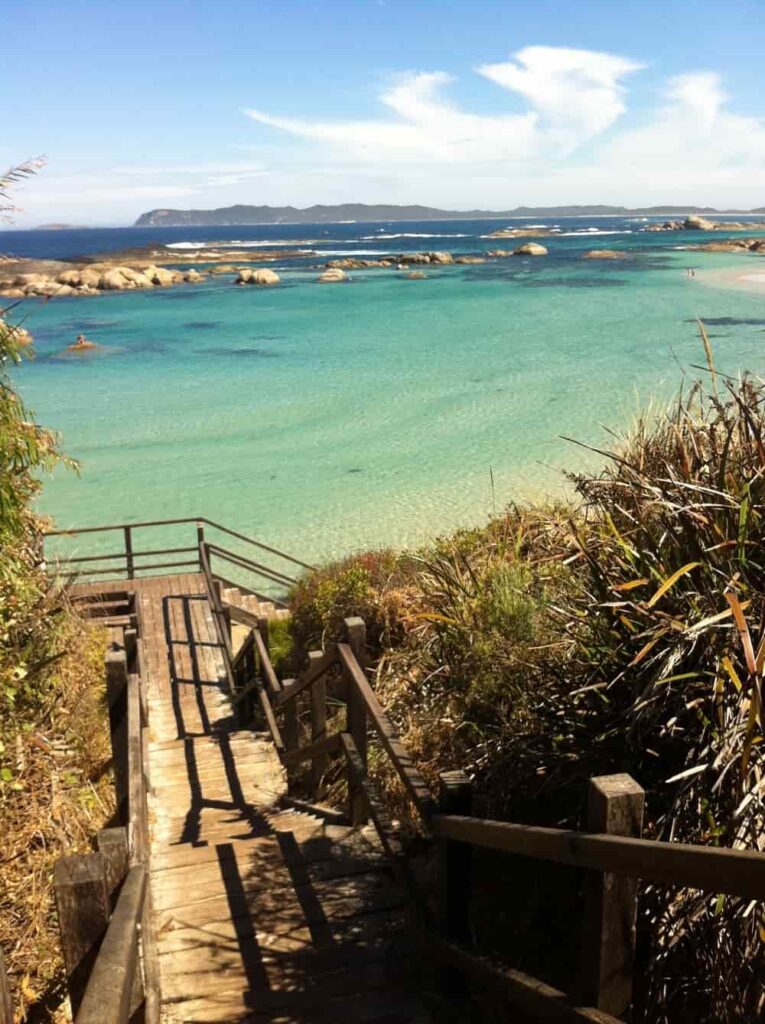 Greens Pool Essentials to Bring
Make sure you bring these essential items when you visit the William Bay National Park wonderland:
drinking water
rubbish bags
first-aid kit
sunscreen
hat
swimming gear
sports equipment
Camera
Sea Life you May Encounter at Greens Pool!
Some of the fascinating ocean creatures you may see here include:
Zebra fish
Silver drummer
Six-spined leatherjackets
and mosaic sea stars
In an Emergency at Greens Pool
Phone Triple Zero (000) for all life-threatening, critical, or serious emergencies.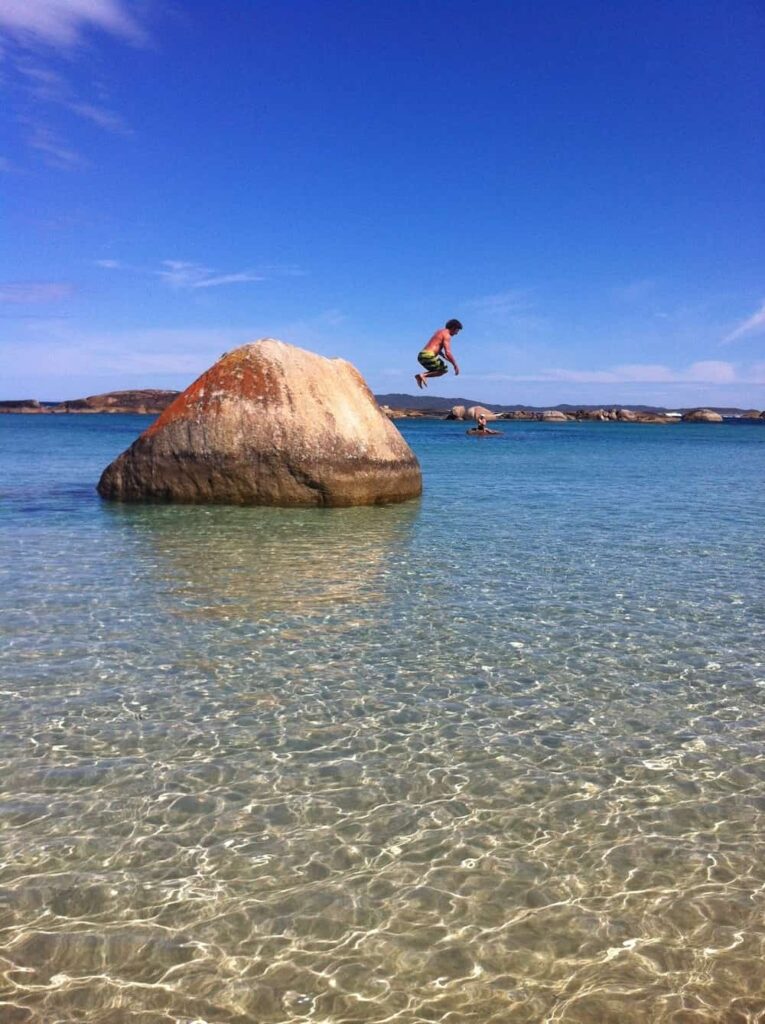 Greens Pool Experience
This gem of a destination was awesome! Kids had so much fun exploring the rocks and waterways, while dad jumped off the rocks.
I had such a relaxing time here at Greens Pool sprawled out on the white sandy beach. We had peace of mind that the kids were safe playing around and I could read a book even!
The beach here is beautiful. Smooths boulder-like rocks dotted all along the coastline. For some more adventure, you only had a short stroll over to Elephant Rocks which was amazing and so picturesque. Make sure you have heaps of room left on your camera and you try to visit on a sunny day.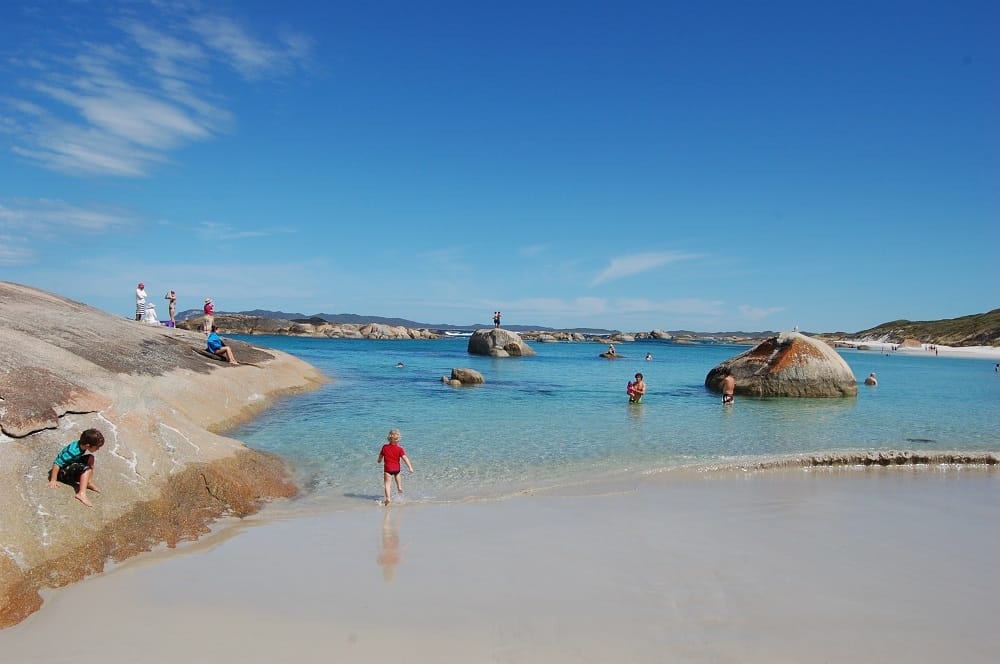 There is so much to do in this area so you will never get bored. Bushwalking the trails nearby, ocean surf beaches for all you surfers, and a meadery just up the road called Bartholomews. Amazing wine!
Try to visit off-peak because it can get crowded. Weekends and school holidays are probably the worst time.
Slip. Slop. Slap!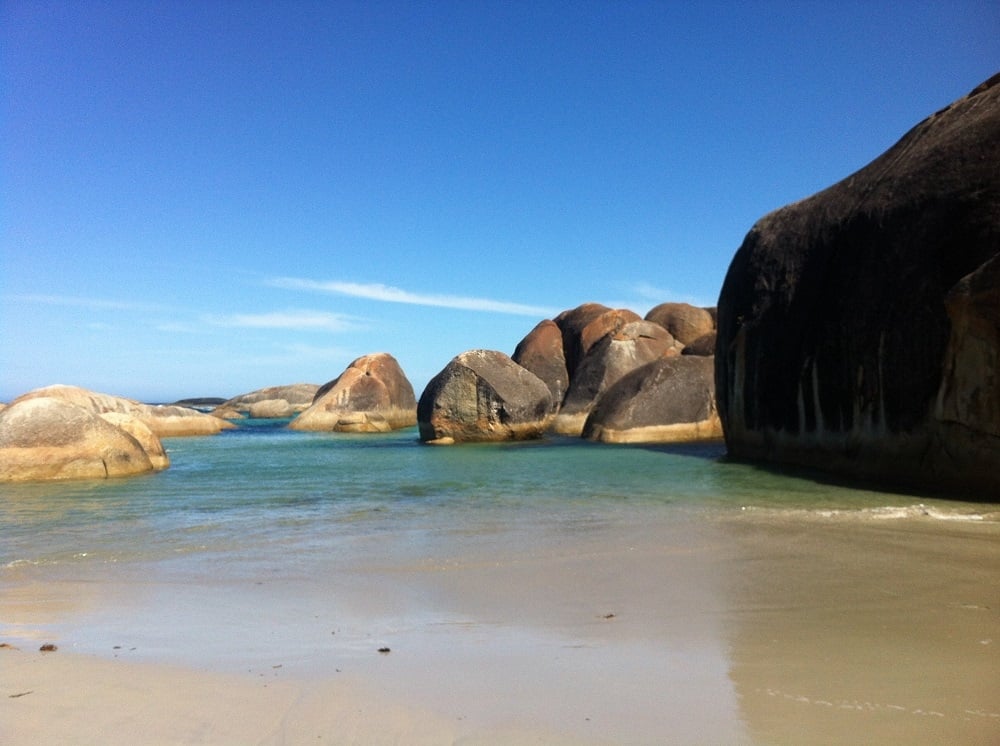 Visiting Greens Pool WA Verdict
Make sure you mark this hot destination on your to-do list for around Australia.
It was a definite highlight and we will never forget the wonderful time we had there.
It is so easy to get to and relaxing, the only downside is that you can't camp right at it. But if that was allowed it would probably ruin the area, so thank god!
Enjoy Greens Pool WA it is awesome.