Do I have a new camping spot for you, it is called the Sensational Upper Stoney Creek Campground near Yeppoon.
If you love camping, blue turquoise water holes, 4WDing, bush adventure, and relaxation this may be your oasis.
This beautiful paradise camping area deserves a good week to experience all it has to offer.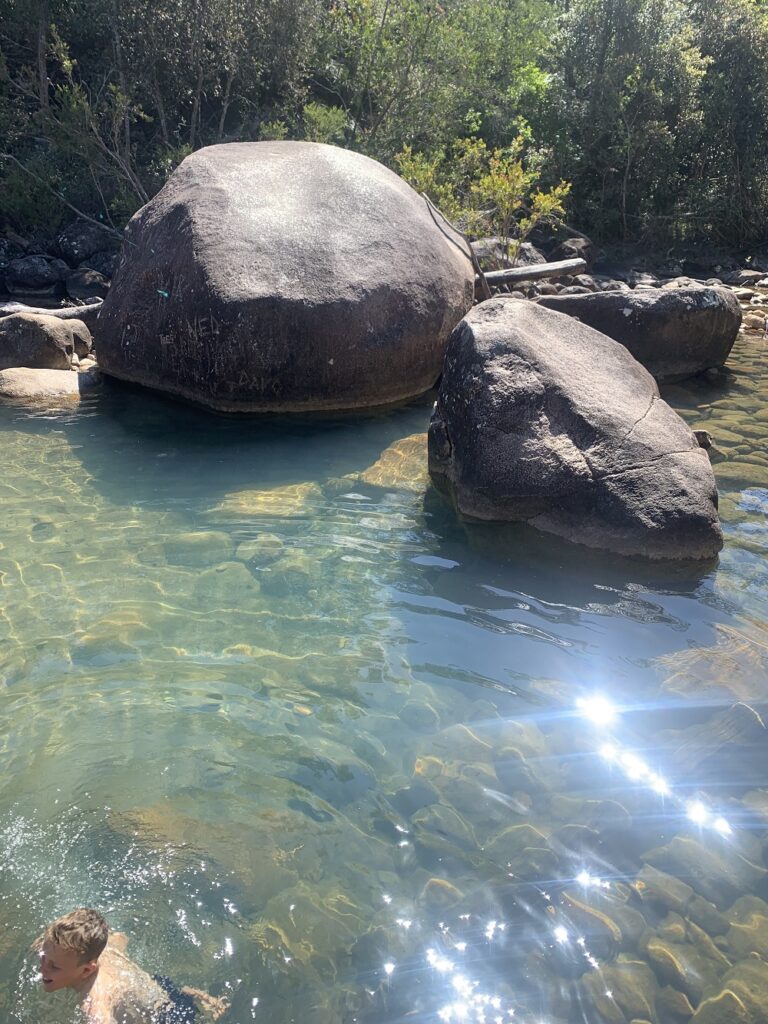 Where Is Upper Stony Creek Campground?
Upper Stoney Creek Campground is situated near Byfield National Park just out of Yeppoon.
It is roughly 45 minutes from Rockhampton near the coast. It is mostly a bitumen road except for around 10 kilometers of dirt forestry road.
See the below map for the location of Upper Stoney Creek Campground:
Accomodation At Upper Stoney Creek Campground
The accommodation options at Upper Stoney Creek Byfield are limited to camping in the allocated areas provided by the National Park.
Upper Stoney Creek is suitable for tents, camping trailers, and caravans. There are no cabins here so if you need that kind of accommodation you will have to head into Yeppoon or the Byfield township.
The sites are flat and a little dirty so make sure you bring a big mat. Every site is pretty central to the main lagoon.
Fires were permitted when we visited but check the National Parks website before visiting.
Got a big rig? Our friends have an F450 and a huge caravan, they managed to fit into a site!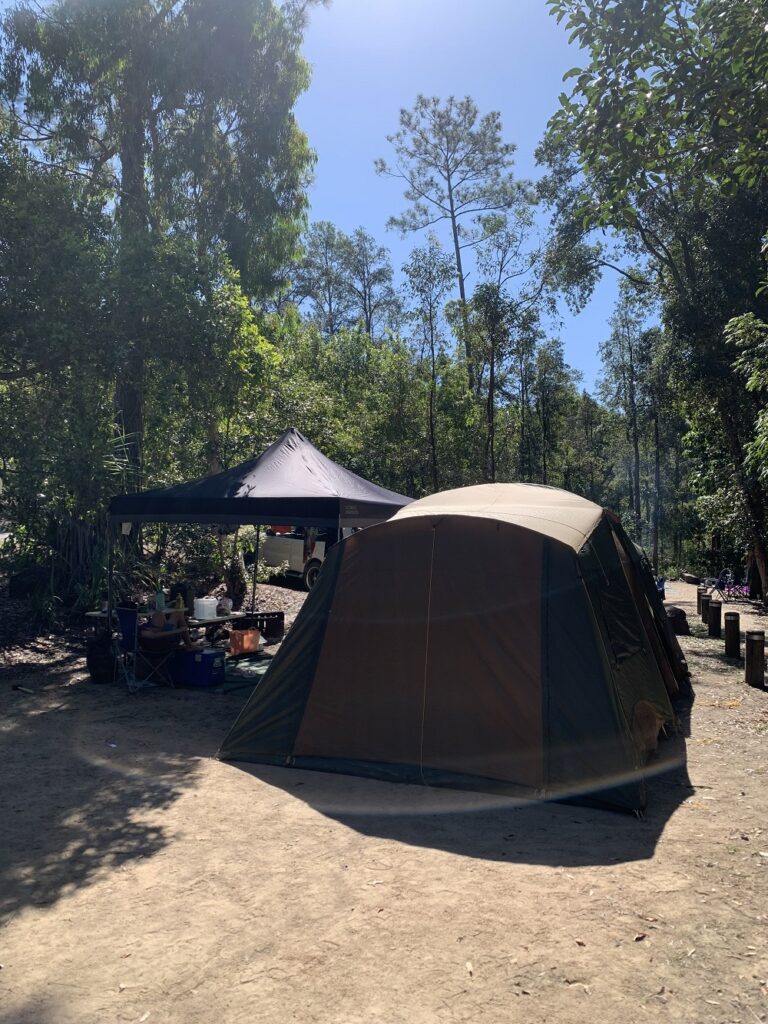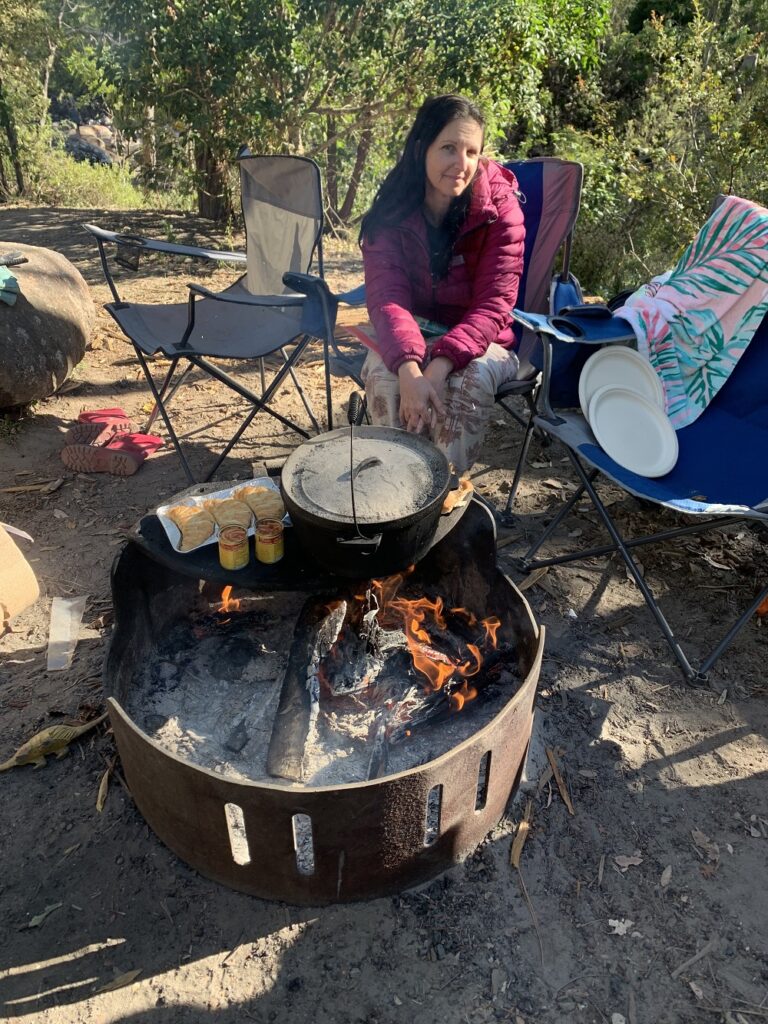 How Much Does It Cost to Stay At Upper Stoney Creek Campground?​
There are only 14 sites at Upper Stoney Creek Byfield for camping so hurry! Book your sites here!
Upper Stoney Creek Camping fees
$6.85 per person per night, or $27.40 per family per night
$3.75 per person per night for students and accompanying adults on approved educational excursions
Family rate
A family group is defined as one or two adults and accompanying children under 18, up to a total of eight people. Children under five years of age camp for free.
Example 1
Group: two adults + three to six children
Fees: one family
Total fee = $27.40 per night
Example 2
Group: three adults + five children
Fees: one family ($27.40) + one adult ($6.85)
Total fee = $34.25 per night
Now that is a cheap family holiday! If you are anything like us, paying for 6 people at an expensive Big 4 is ridiculous.
Upper Stoney Creek Campground Map
Click here to visit the campground map to better make camping decisions. See Map.
Do You Need A Vehicle Permit For Byfield National Park?
We didn't need one to access 5 rocks and surrounds.
Things To Do At Upper Stoney Creek Campground
Upper Stoney Creek Byfield is really on another planet. Once you get up here you will realize the Byfield National Park is pretty unique.
Stoney Creek runs directly through the campground and is almost always full of turquoise blue cool water. It is so refreshing and shaded by large trees.
This spot is a popular swimming hole for day-trippers also, so can get pretty busy in the warm months. If you do nothing else on your visit, make sure you take a swim at Stoney creek.
We couldn't keep our kids out of the water here.
Amazing things to do at Upper Stoney Creek Campground include:
Swimming
Floating around on inflatable toys
Rope swings
Stand Up Paddling / Canoes
Exploring
Rock hopping and exploring up river (Plenty of quite small waterholes to find
Bushwalking circuits – Venusta track
Relaxing / BBQ / eating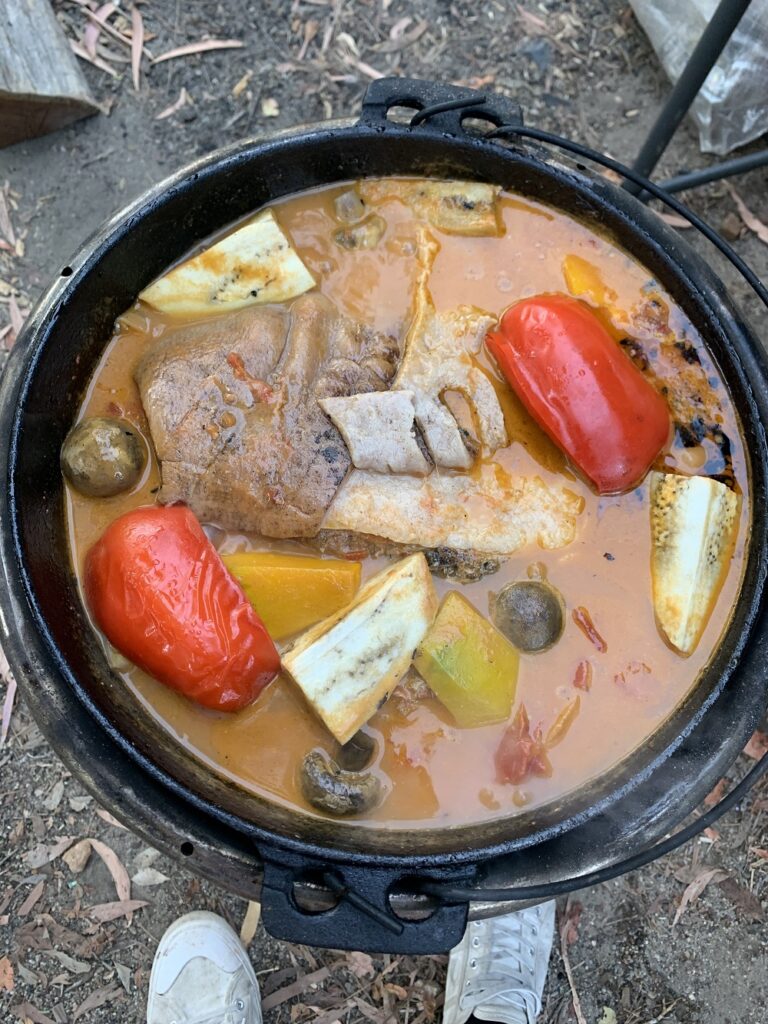 Byfield 4WD Tracks
Once you have had enough of hanging around your campsite take a trip in your 4WD to the famous 5 rocks in the Byfield National Park. If you love 4WD adventure and sand tracks then this is for you.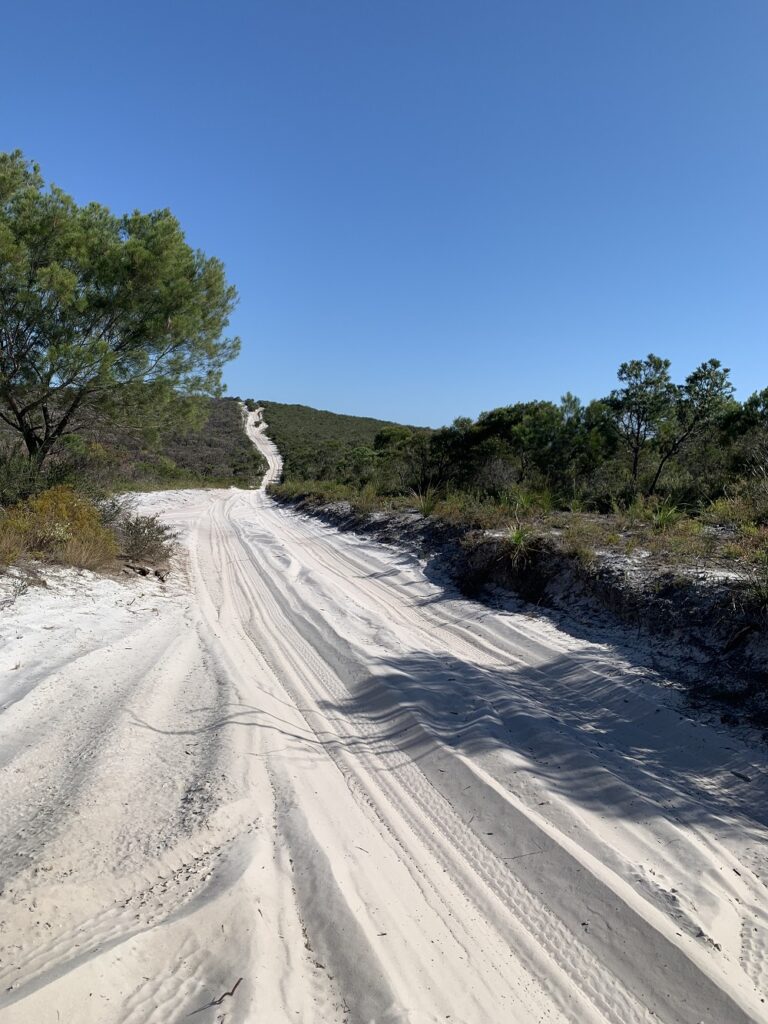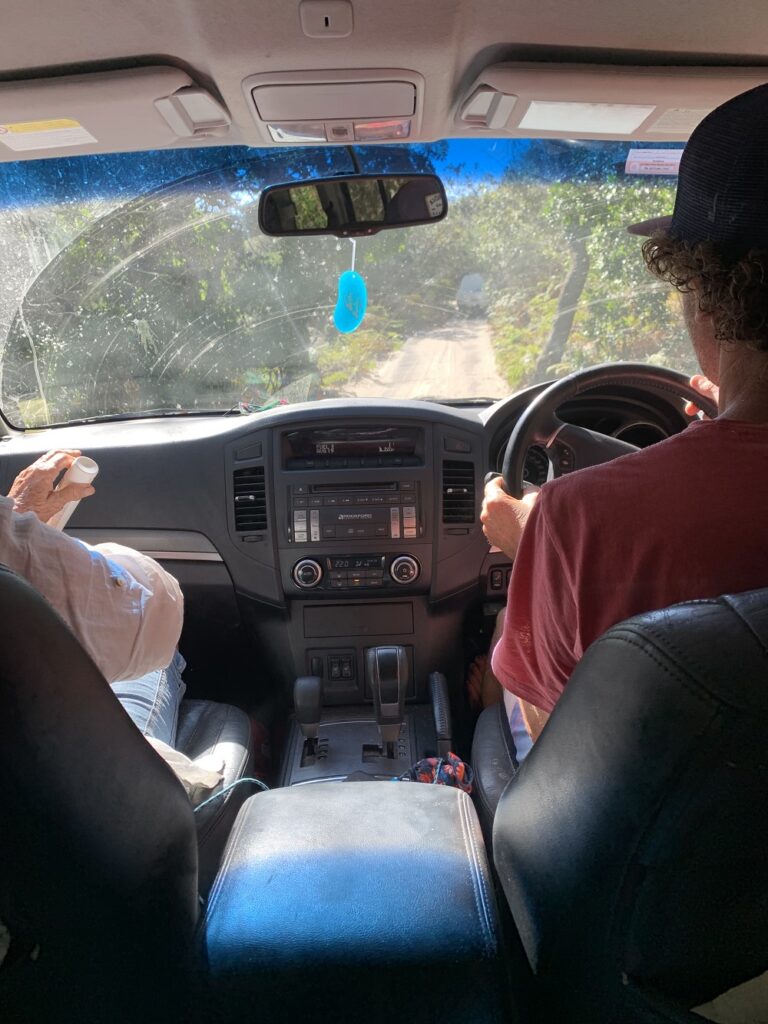 The track can be quite soft and you do have to navigate "big sandy" (Long uphill sand track) to get to the top. The effort is well worth the struggle.
HOT TIP! If sand is soft let your tyre pressure down to 10PSI and you should have no trouble.
The main attractions around this beautiful isolated area are 5 rocks, secluded bays, lookouts, and adventure tracks.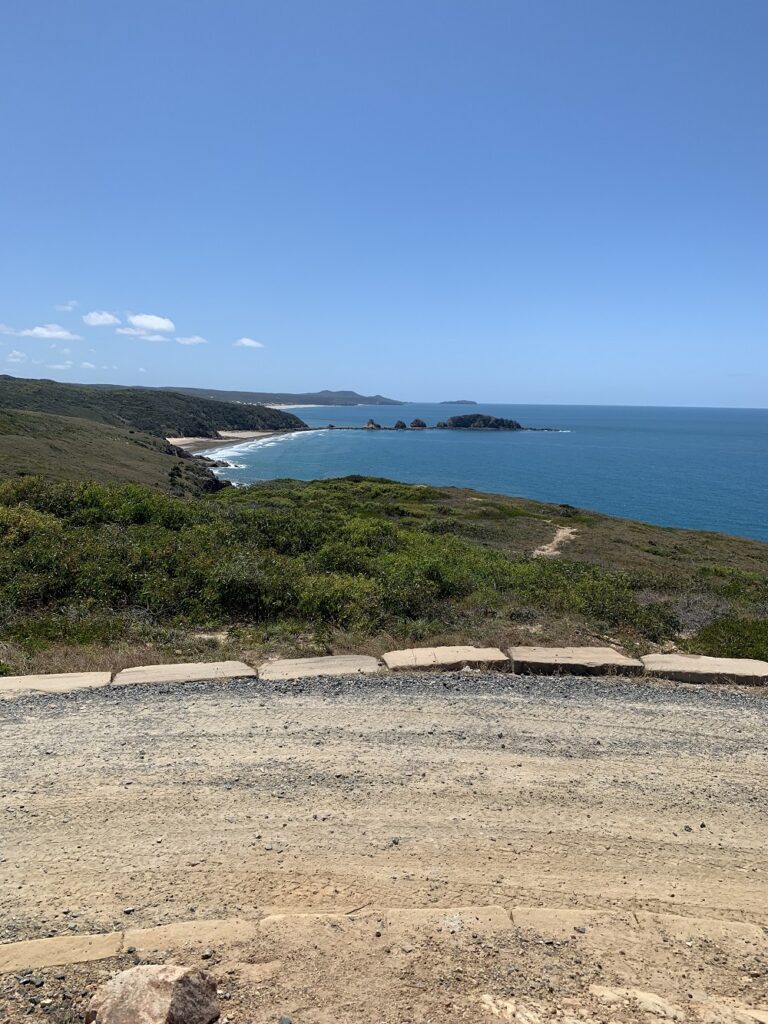 If you need a coffee or shop the Byfield township has a local shop that serves food, coffee, beer, supplies, and fuel. Gaurd your supplies when at the shop because a resident emu will grab it!)
Other things to do around Upper Stoney Creek include:
Visit Yeppons Cafes, restuarants, pubs
Wildlife parks
Waterpark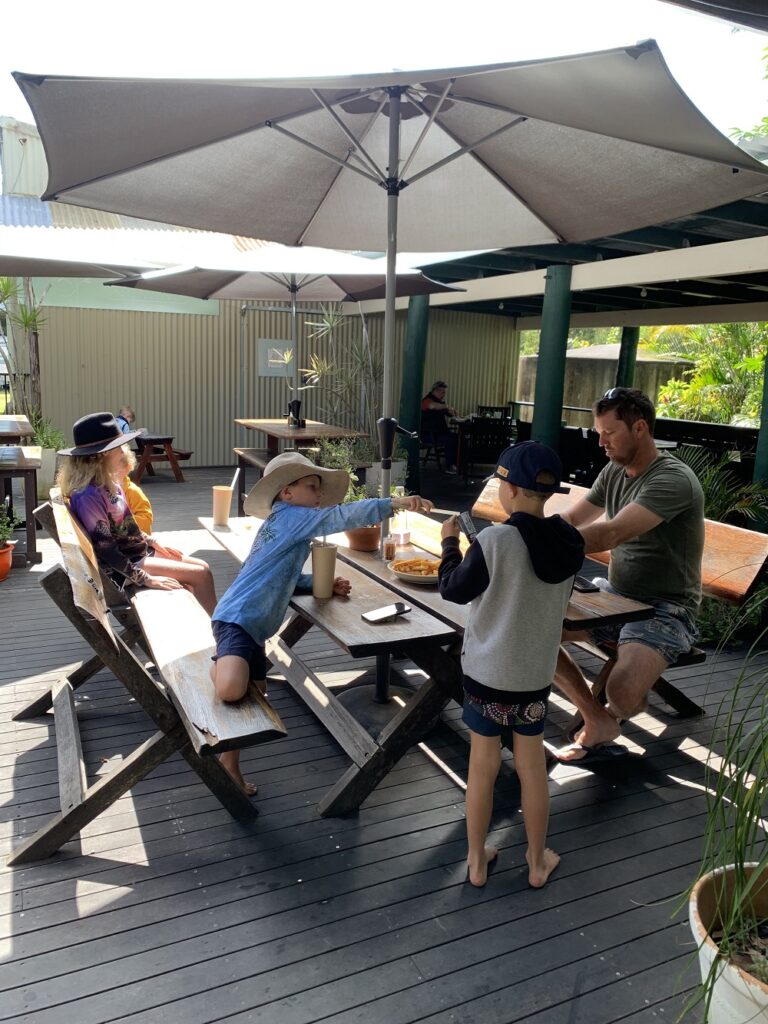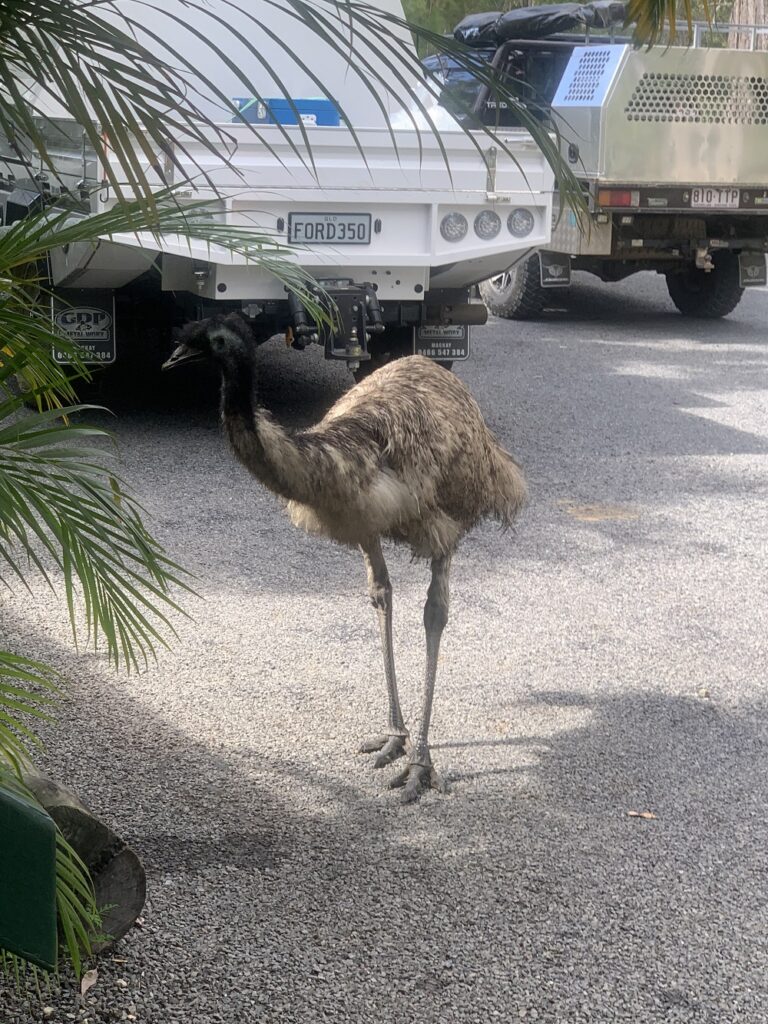 Fascilities At Upper Stoney Creek Campground
This place has everything you would ever want in a National Park Campground.
Facilities include:
Drop toilets
BBQ's Day Area
Fireplaces
Runing Borewater
Open fires – allowed in fire rings only (except when fire bans apply). Bring your own clean, milled timber. Fuel stoves are recommended.
Generators – Generators may be operated only between 8 am and 7 pm providing they have a sound rating of 65 decibels (2.0Kva) or less.
Essentials to bring – insect repellent, sun protection, and sturdy rubbish bags.
Mobile phone coverage – unreliable.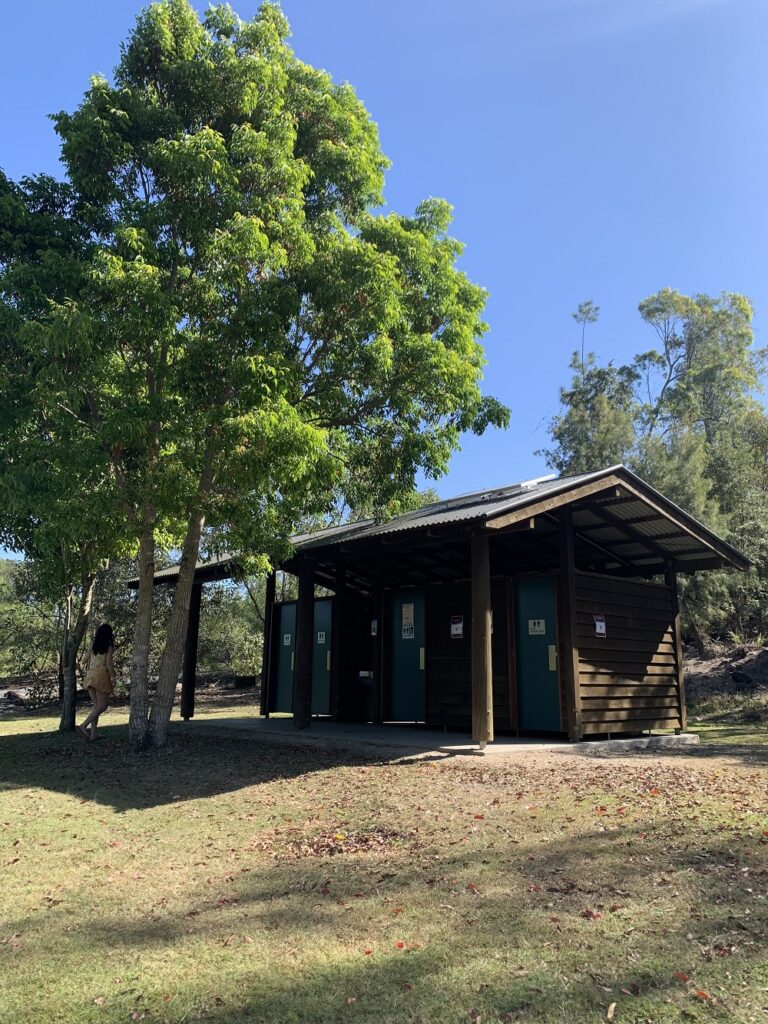 Upper Stoney Creek Campground Experience
The road out to Stoney Creek can be a little rough, especially the last 10 kilometers of it. Expect dirt road and some congregations winding through a pine state forest landscape.
There will come a point where you will wonder "Am I ever going to get here?" As you think that you enter made bitumen road again and you arrive the oasis.
The campground is first, on both sides of the road while the day-use area is over the causeway. The camping area is attractive and well laid out with easy access to the main water hole. Sites are private enough with a toilet block central to camping sites.
Upper Stoney Creeks waterhole is so magical, it is truly paradise at Byfield. Surrounded by trees and scrub it is almost totally in the shade. This is why it can be on the cool side.
Exploring upstream is best, with tiny secluded waterholes and smooth boulders lining the creek bed, you could walk for miles.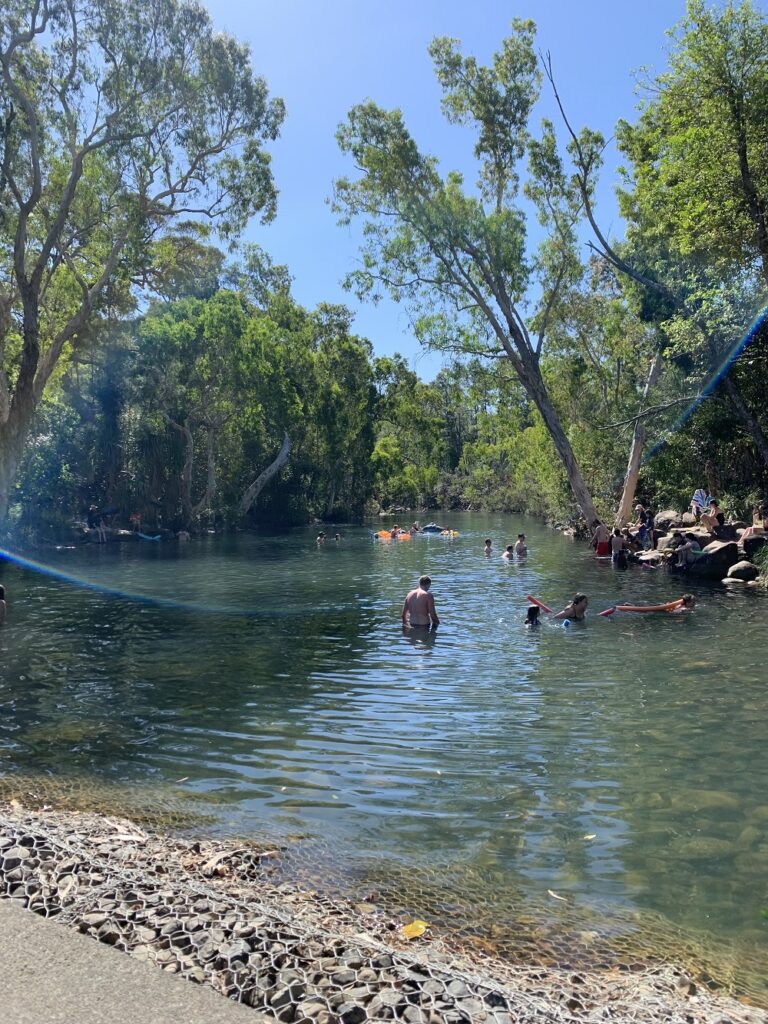 Upper Stoney Creek Bushwalks
There are some great little walks around the local forest areas such as:
Caribbean circuit (Currently Closed)
Upper Stony circuit walking tracks (Currently Closed)
Venusta track (Open)
We loved just hanging out at the creek drinking a few beers and watching the kids play.
It is a really relaxing camping area and made you feel like you were really getting away from it all.
Exploring 5 Rocks and the Byfield 4WD tracks was super fun and exciting. Fully recommend heading out to the beach for a day trip. The track to 5 rocks and beyond can get really soft so make sure you let those tyres down and have some snatch straps and sand tracks.
The big sandhill was the hardest to get past, some say go fast and don't stop while others say slow and steady. (I took it slow and steady, which worked best in my opinion.
It was a really cool drive and a magic spot for swimming and exploring.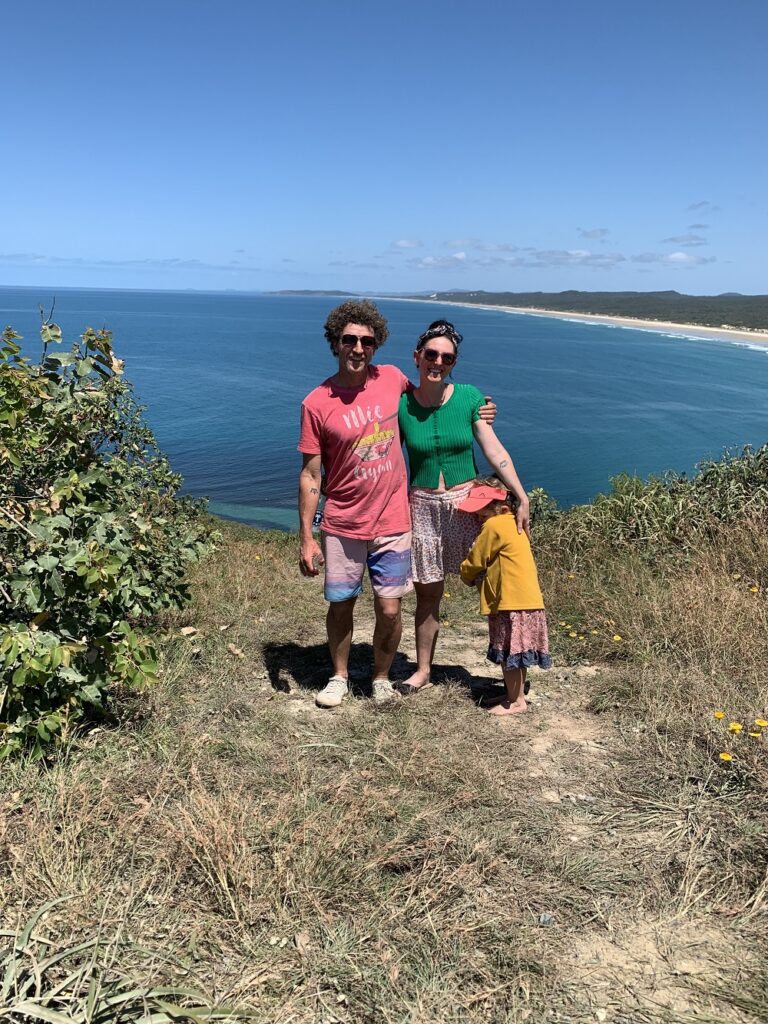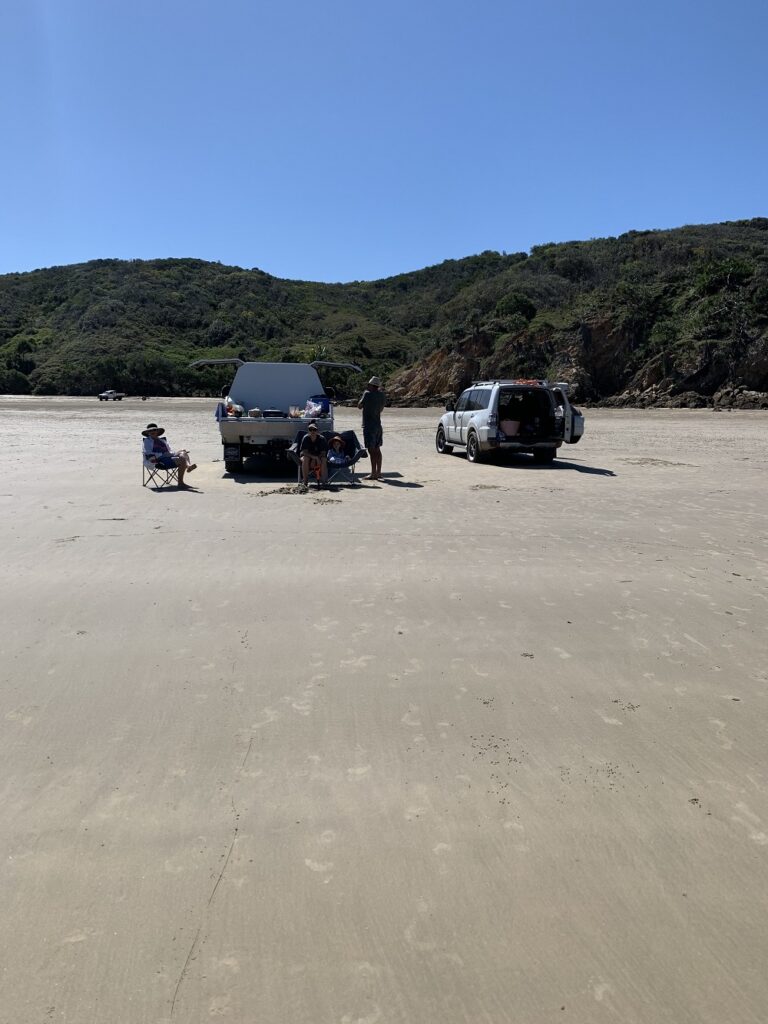 All in all, we had a sensational experience at Upper Stoney Creek Campground and will return one day soon.
Make sure you bring beers, food, drinking water, and floatation devices for yourself and the kids.
Upper Stoney Creek Campground Review
Our overall rating of this place would be 9 out of 10. We recommend anyone have a weekend here because it is beautiful, relaxing and fun.
It was easy to book and not too busy, all the sites are positioned well and easy walking distance to creek, toilets, and facilities.
The area feels safe and not too hard to access.
Drop toilets are never our favourite thing, but at least they were clean and in handy locations. The day-use area can get a little hectic when big groups arrive, so try to avoid major school holidays if you can.
So why not try out the Upper Stoney Creek Campground the next time you have the weekend or week off.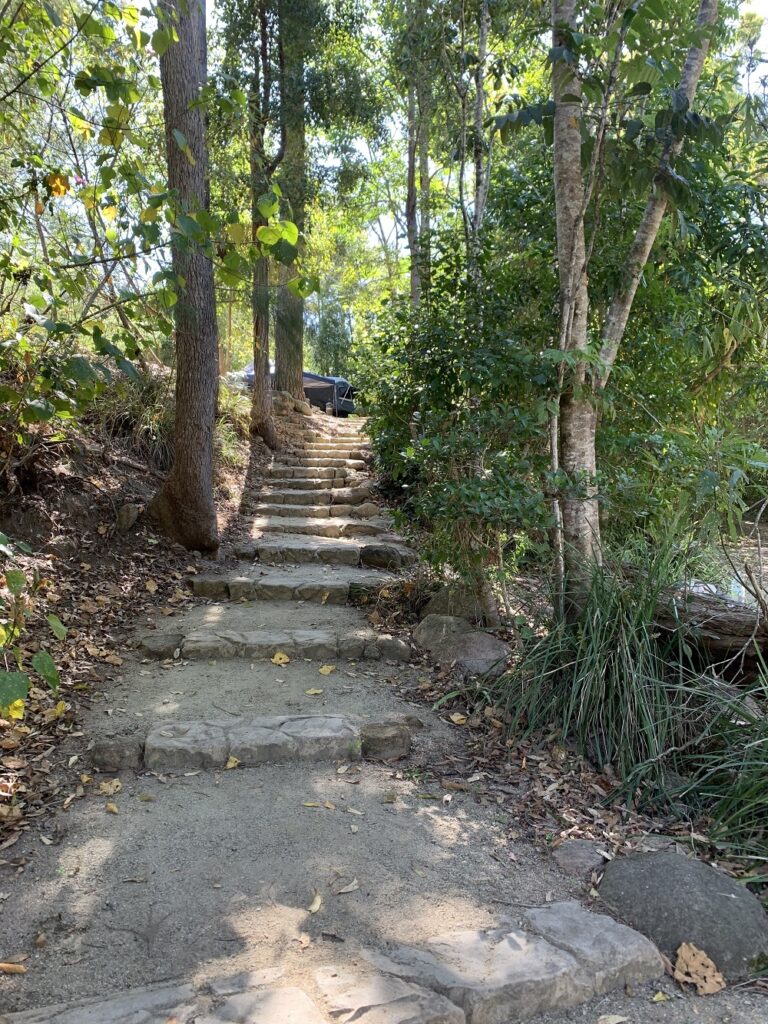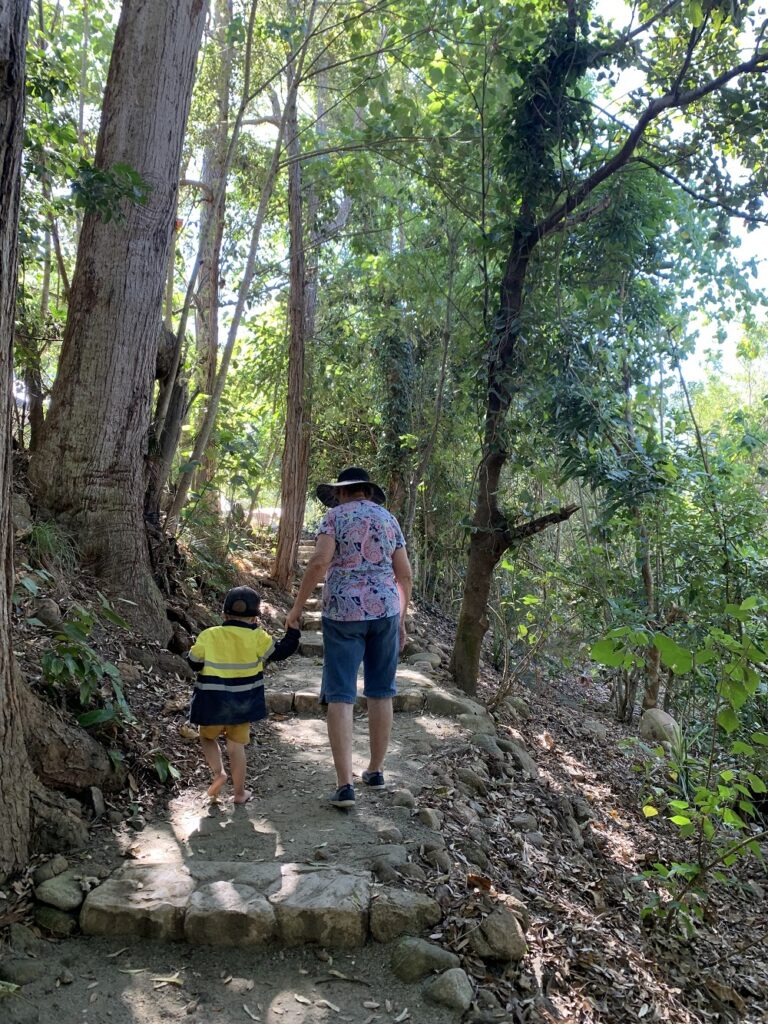 Thanks for reading.
Want to find other amazing camps in Queensland? Click below!
Common Questions People Ask About Upper Stoney Creek Byfield
Are There Crocodiles In Byfield National Park?
Upper Stony Creek swimming hole is crocodile-free.
There have been crocodile sightings in Byfield National Park so use caution and be careful at all times.
Can You Swim In Stoney Creek?
Yes! Our kids loved swimming in Stoney Creek for hours.
Don't dive headfirst into the creek and watch your children closely.
Are There Stone Fish At Stoney Creek?
They are called Bullrouts, a freshwater species of stonefish. Bullrouts are known to inhabit the area and are a pale yellowish to dark-brown fish found in tidal estuaries and slow-flowing streams in eastern Australia, ranging from southern New South Wales to northern Queensland.
Can Dogs Go To Five Rocks?
Pets. Domestic animals are not allowed in Byfield Conservation Park or Byfield National Park, including the Sandy Point part and the Water Park Point headland, or on the beaches that border the parks.
The day use and camping areas at Water Park Creek and Upper Stoney Creek allow animals.