Looking for a new craft beer flavour? Then a trip to the Sunshine Brewery may be on the cards this weekend.
If you love your beer hopsy with a ton of flavour, then this is your perfect place on the Sunshine Coast.
It has a super laid back vibe which takes you back to the original Sunshine Coast. Sit back and relax while trying their top-notch beers on tap.
Read on to find out just why we loved Sunshine Brewery so much, and why it deserves its place as one of the top Sunshine Coast Breweries.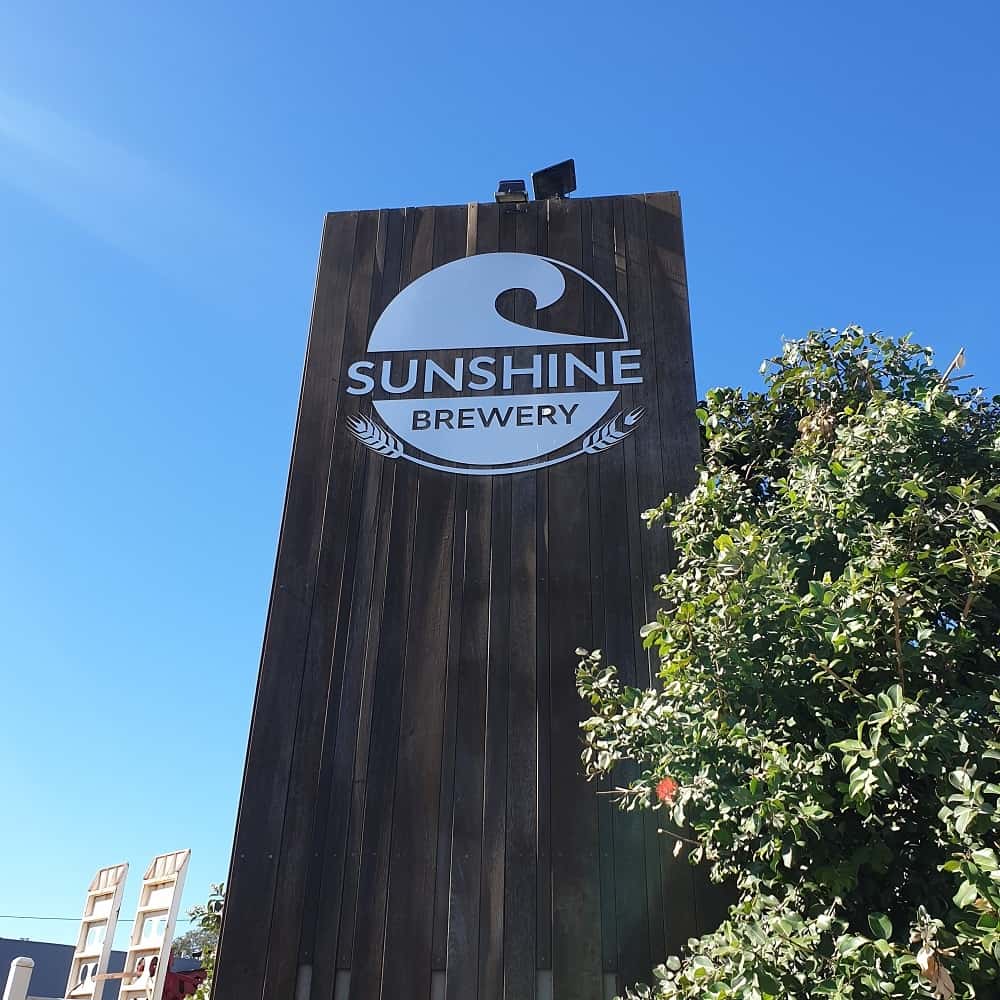 Where is Sunshine Brewery Located?
You can find the homely and spacious brewery tucked away in the Fishamens road industrial estate at 17 Venture Drive. It is on the main road, just lookout for a silver logo and large timber sign. If I worked in this industrial area this would be my local hang.
You are under 10 minutes from Buderim and Maroochydore, and under 1 hour from Brisbane CBD.
See Map Below.
Sunshine Brewery Opening Hours
This laidback brewery is open mainly from Wednesday to Saturday's. (Check for COVID 19 changes)
Wednesday to Saturday 10 am – 7 pm ( COVID Times currently 12 pm – 7 pm)
Closed Sunday to Tuesday
The brewery has been operating from May 2017 and is a local favourite. They have over 54 different beers. Some are seasonal and limited edition.
Is Sunshine Suitable for Kids?
Oh yeah! Our kids loved it there. They have a massive area dedicated to the little ones which included a cubby house, toy kitchens, Toys and loads of games and puzzles for all ages.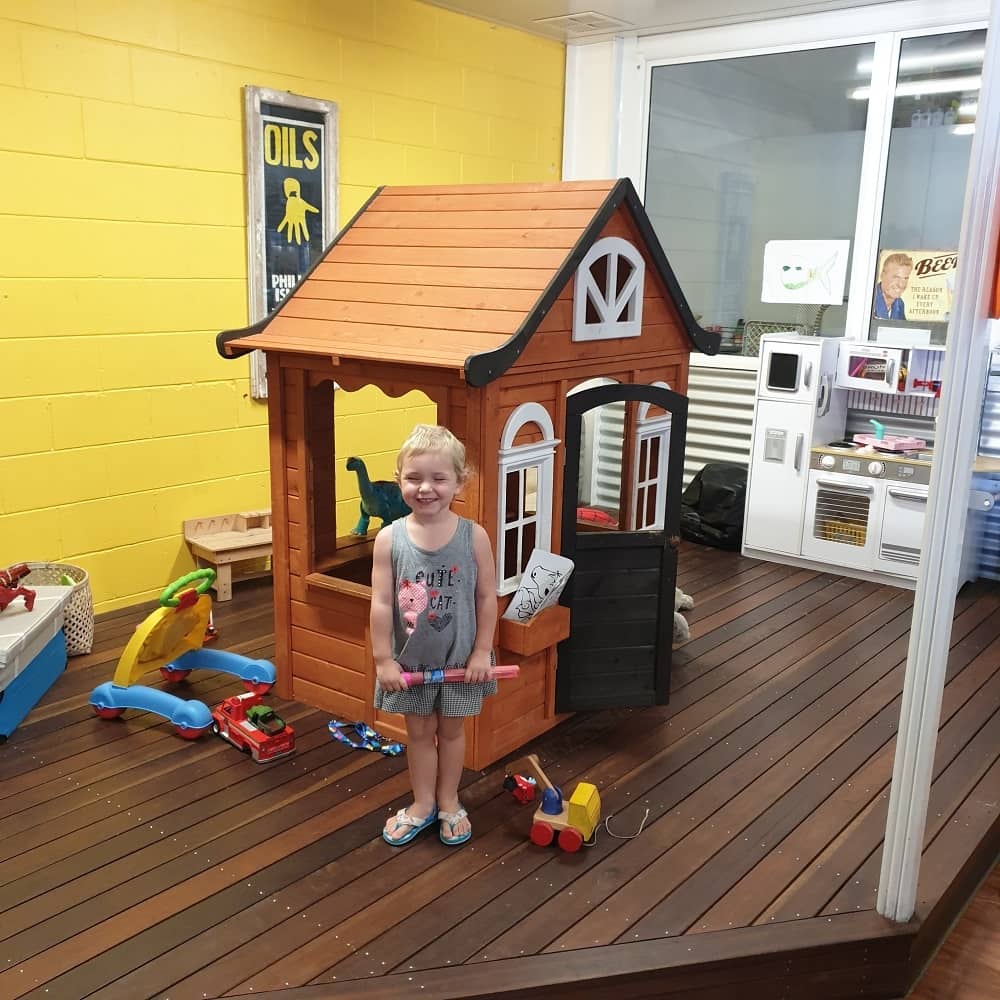 While the kids play the 'grown-ups' explore the unique craft tastes of Sunshine craft beers.
The premises has plenty of tables and lounges for groups of all sizes and the owners are very sociable.
This makes you feel right at home.
There isn't much on offer as far as food for kids unless they like nuts, jerky and potato chips in general.
If it is the full restaurant experience you are after, this is not your place.
The Beers at Sunshine Brewery
For the full range of beers they craft check out their website here:
SUNSHINE BREWERY BEER SELECTION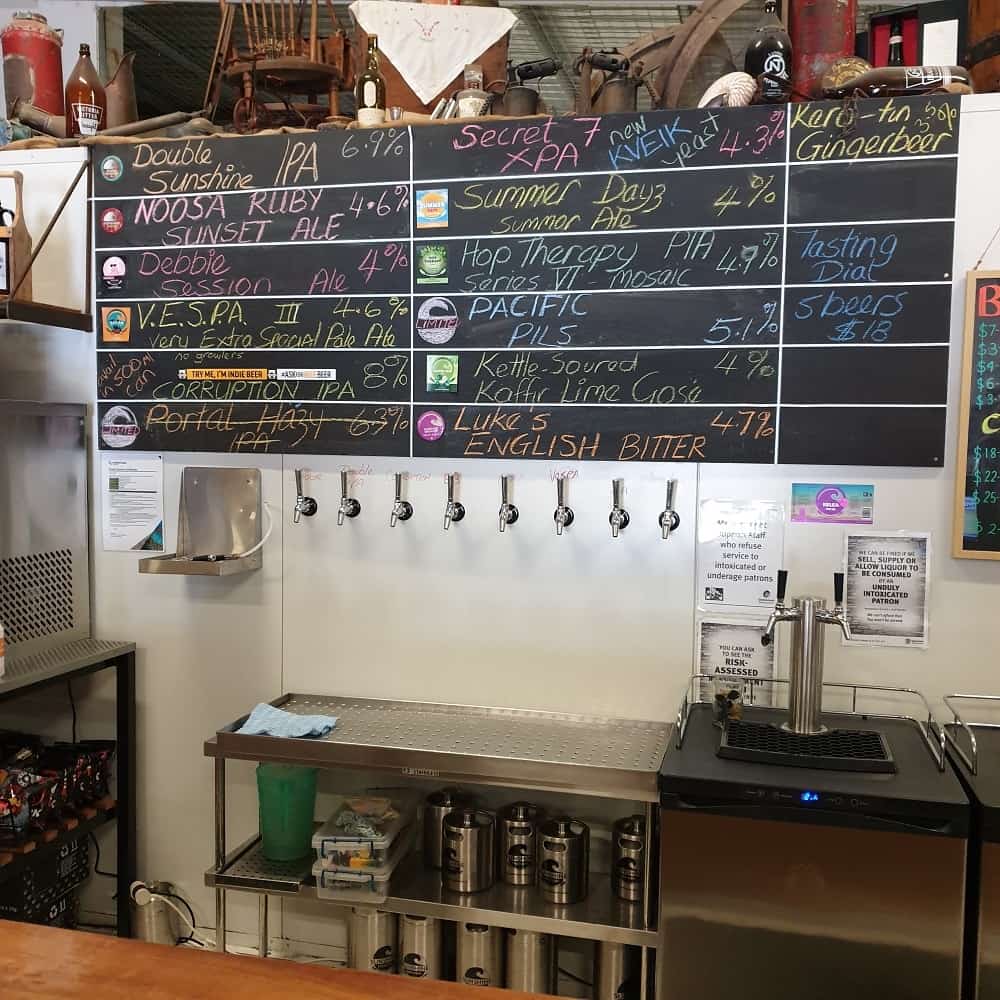 Here is a sneak peek of some of the beers on tap:
NOOSA RUBY ALE
SUMMER ALE
DOUBLE SUNSHINE IPA
DEBBIE SESSION ALE
V.E.S.P.E.R
HOP THERAPY SERIES IV
MUDJIMBA MID-ISH
RED VELVET
The list goes on and on, visit their beer list here. You will just have to visit the brewery to find out more of what is on offer.
Either drink on-site, or you can take the beers home with you in 6 packs of cans, a 1L $12 to refill or 2L $24 dollars to refill a growler.
A schooner of beer is around $8 an the bar, or you can also grab a handy tasting paddle with 4 beers of your choice for the same price.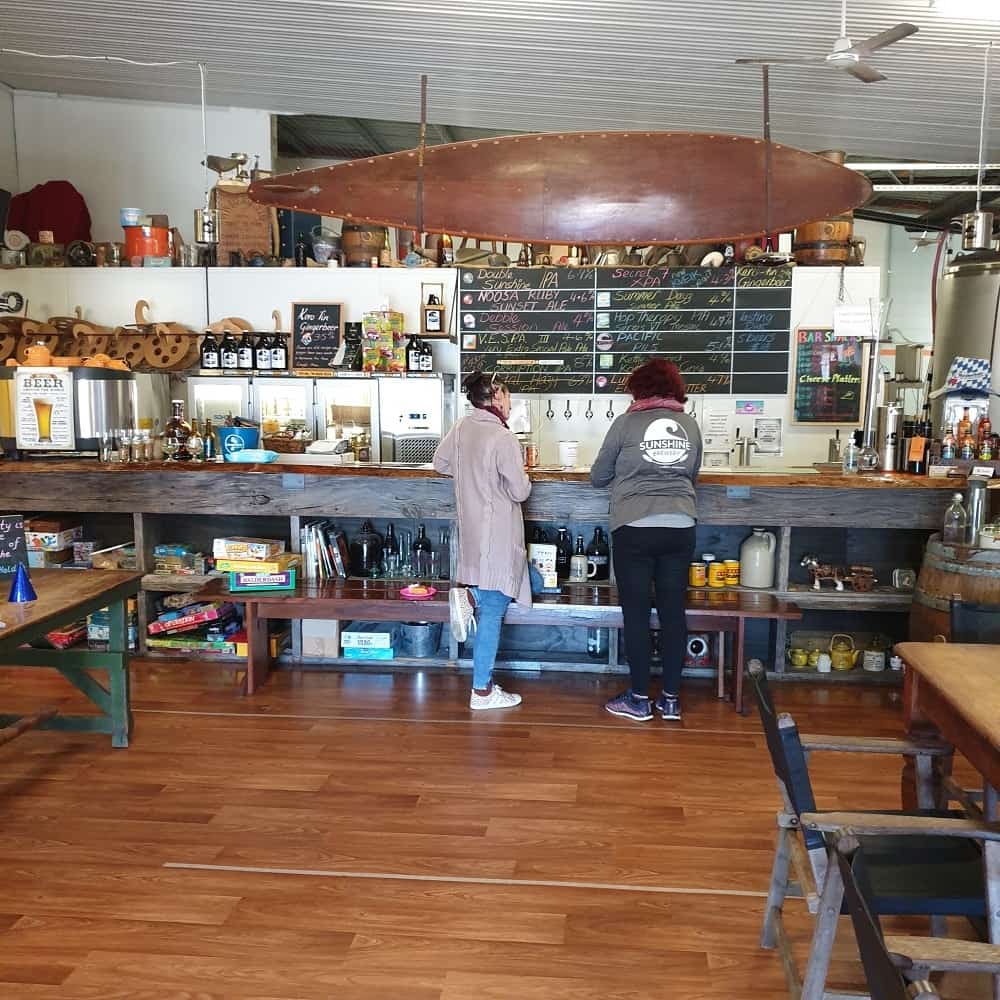 Facilities at Sunshine Brewery
Ample parking is available off the main street.
The spotless toilets were well looked after
EFTPOS
Kid-friendly play area
Plenty of room and seating areas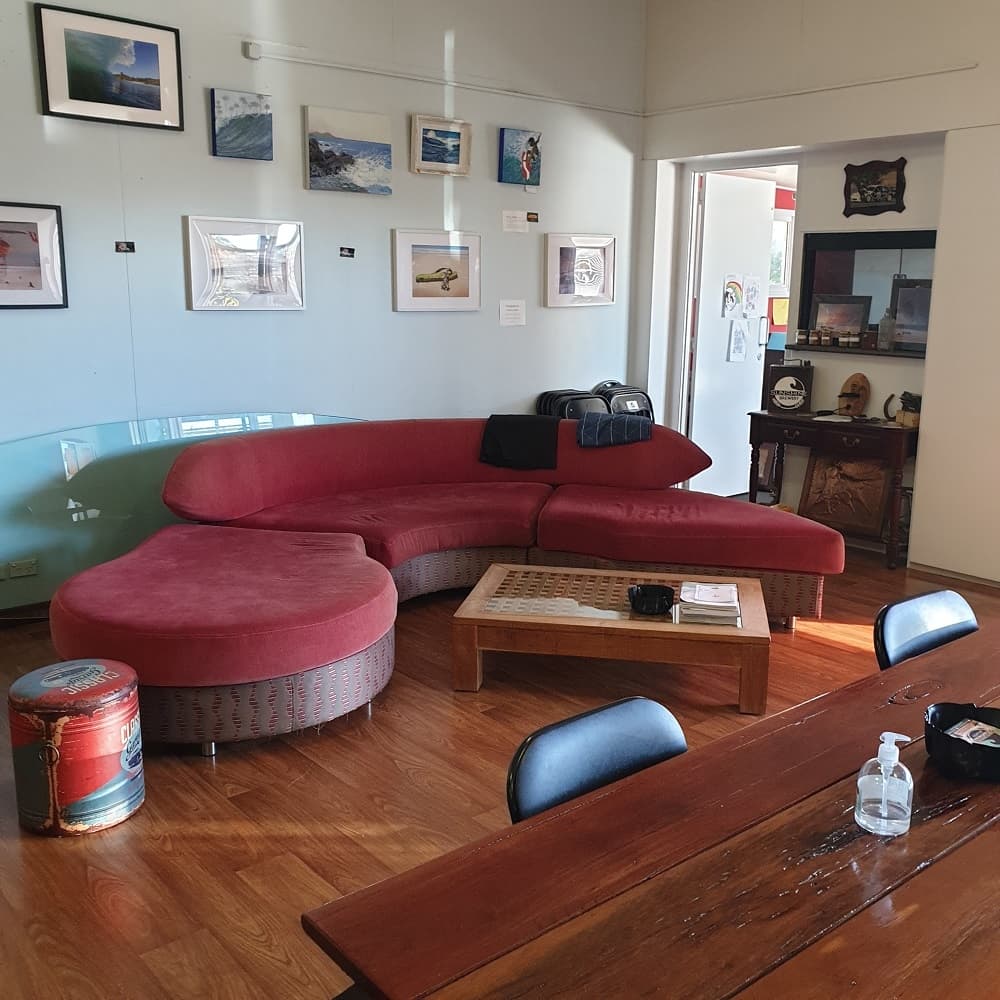 Our Sunshine Brewery Experience
With COVID 19 restrictions still in place everywhere you go at the moment has max 20 patrons. This will change in the future but for now, we are stuck with it.
The brewery has a basic looking entrance but once inside you will notice the rustic furniture, spacious area, kid play area and classic bar.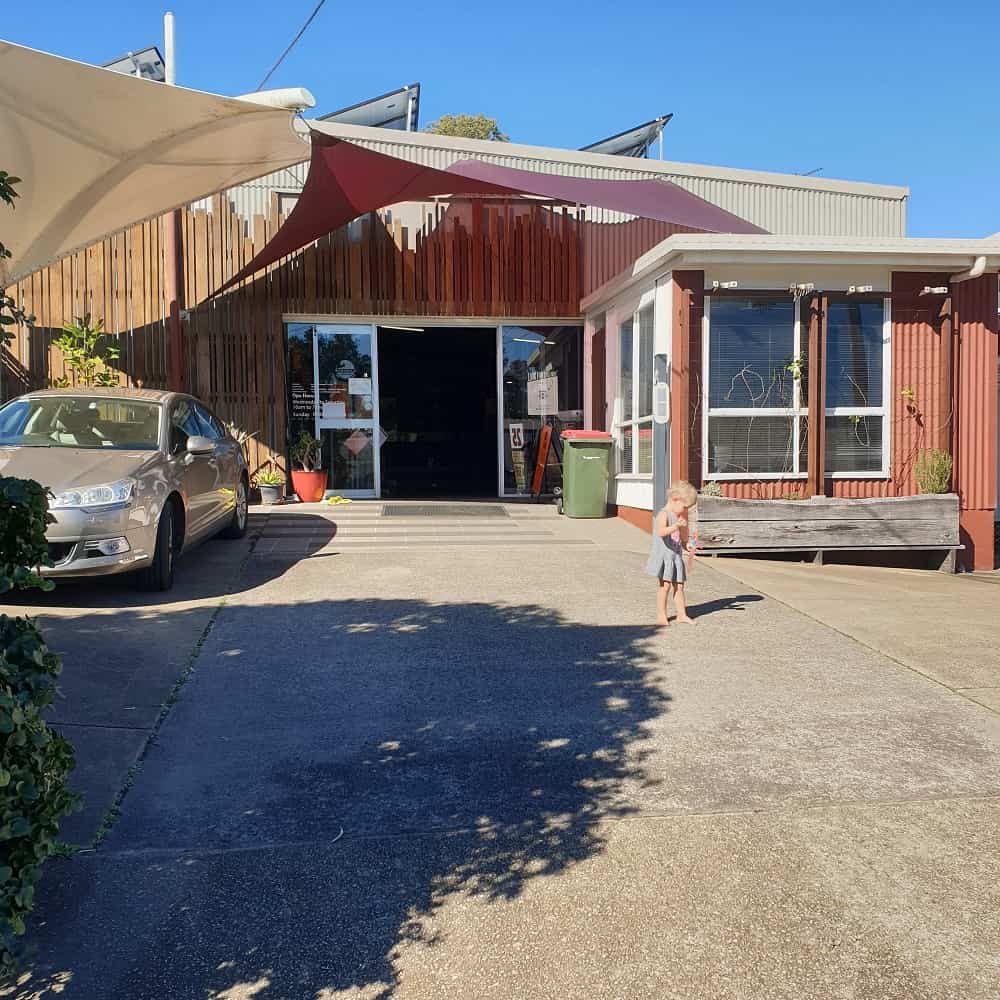 The decor is very Sunshine coast history relics like old surfboards, magazine articles, historic beer cans and large wooden tables.
The vibe is relaxed and friendly like you are visiting your friends and family. Staff are very knowledgeable and helpful. They may even let you try their range without buying a paddle if you are lucky.
We loved this! Because we got to find the exact craft beer that suited our tastes, instead of wasting time and money trying to decide.
Each beer is handcrafted at the brewery and you can taste the attention to detail the brewery has put into the taste.
Beers are cold and you can buy from over the counter cartons and growlers to take home with you.
Our kids were totally entertained in the kid's play area. It is very large and has such a variety of toys and games for all ages.
The Sunshine Brewery is very supportive of local businesses in the area. They promote and help local small business by buying locally.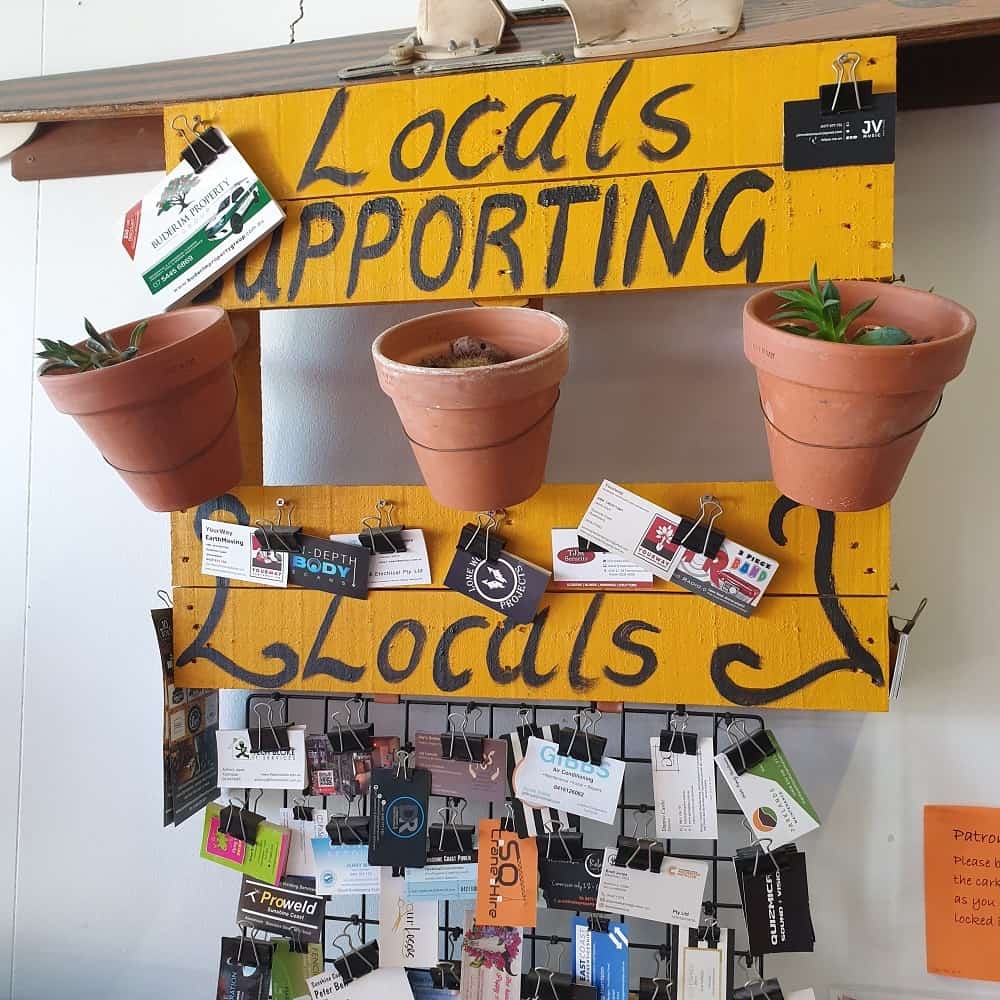 There is an advertising board in the corner showcasing some amazing local business. You can take a business card home.
Food Range is Limited (Food Vans)
The only thing we could fault was that they don't really serve food often and don't have a menu.
But they do have local food vans that show up out the front on weekends to serve food to patrons at affordable prices.
We loved the spacious space and decor and will definitely be heading back soon to fill up our growler again.
Thanks for making us feel welcome. It can be hit and miss with kids in toe when visiting breweries.
The venue can get very busy with locals so make sure to go early to grab a seat.
The range of beers is quite amazing, we tried most of the range on tap but there are so many to try next time.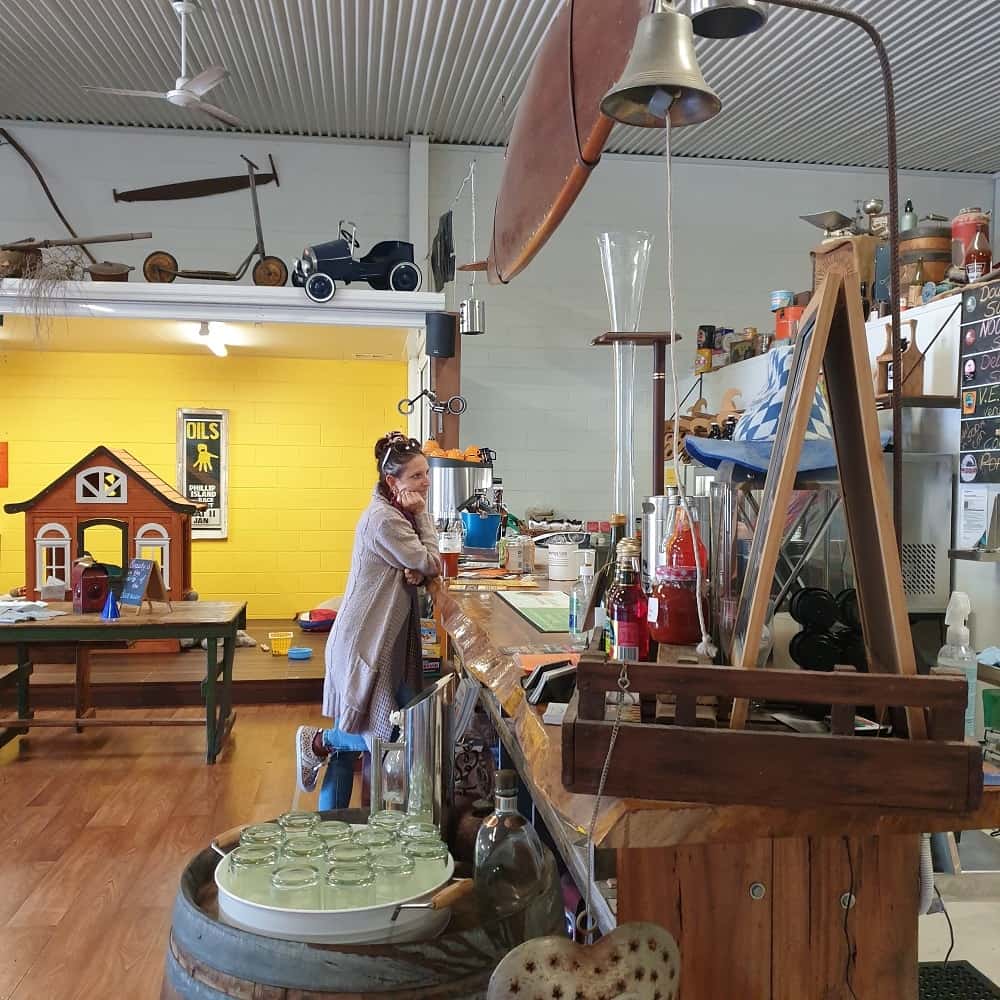 The Sunshine Brewery Verdict
Definitely give this place a go. If you like your beers uniquely crafted with plenty of hops flavour and enjoy the company of friendly locals, then this will be your go-to spot.
Families will love this place, especially dads.
Sunshine Brewery will tick your boxes.
What's your favourite Sunshine Coast Brewery?
To check out other amazing breweries on the Sunshine Coast click here:
Accommodation Around the Sunshine Brewery
If you would like to stay for the weekend and explore the Maroochydore region then check out these places.
Reflections Holiday Apartments