Our daughter just had her 7th birthday and she just received one of the best roller skate brands from Infinity Skates!
Oh my god, these skates are ultra-funky, stylish and super top quality with wheels that actually spin.
Find out here why we think that Infinity Skates is one of the best roller skate brands on the market.
What Type of Roller Skates are Best For Beginners?
If you're reading this post, then you are probably searching for the best roller skates for kids.
It can be hard these days choosing the right brand of skates that will suit your level and budget perfectly.
Two Types of Skates
There are two main types of skates to choose from, the original quad skates (roller skates) or inline skates (roller blades).
For beginners, it is recommended starting on roller skates because you have greater stability.
Rollerblades have a single line of wheels, this makes it harder to balance which can cause injury when starting to learn.
There are a variety of brands out there, but if you want bang for your buck, check out Infinity skates.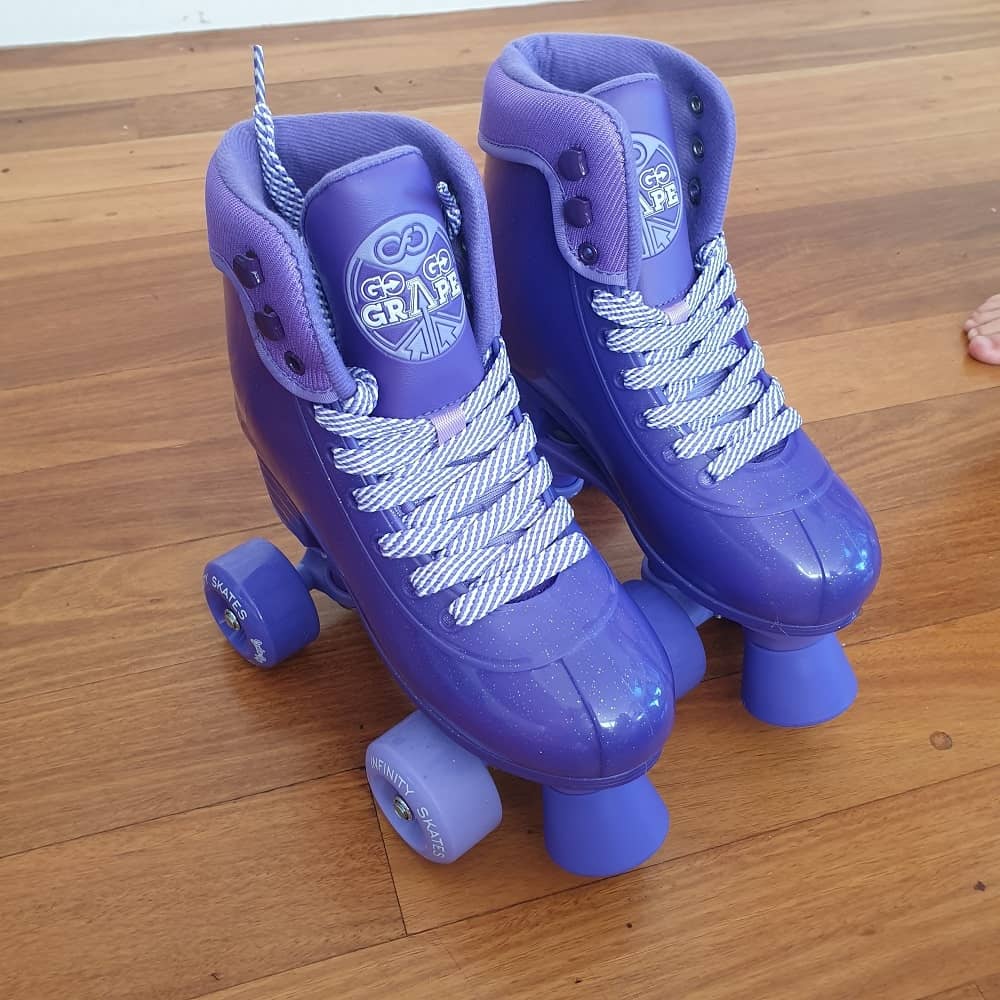 How Do I Choose The Best Roller Skate Brands?
You are really looking for quality in your roller skates for maximum safety and durability.
A wide base plate offers stability and control for learning.
Stable to stand on
Soft and hard wheels ( Softer wheels offer more grip and shock absorption. Hard wheels last longer, offer less grip and less shock absorption).
Hard boot & Soft boots (Hard boots offer more protection and stability for new riders)
Replaceable liner, easy replacement
Soft or harder cushion (Softer cushion enables maneuverability, while the hard cushion is better for straight directions and stability.)
Toe stop pad (For stopping and starting)
Safety gear (Helmet, Knee pads, elbow pads and wrist guards are recommended.)
Chose a size that is the same as your shoe. (Try on first for peace of mind)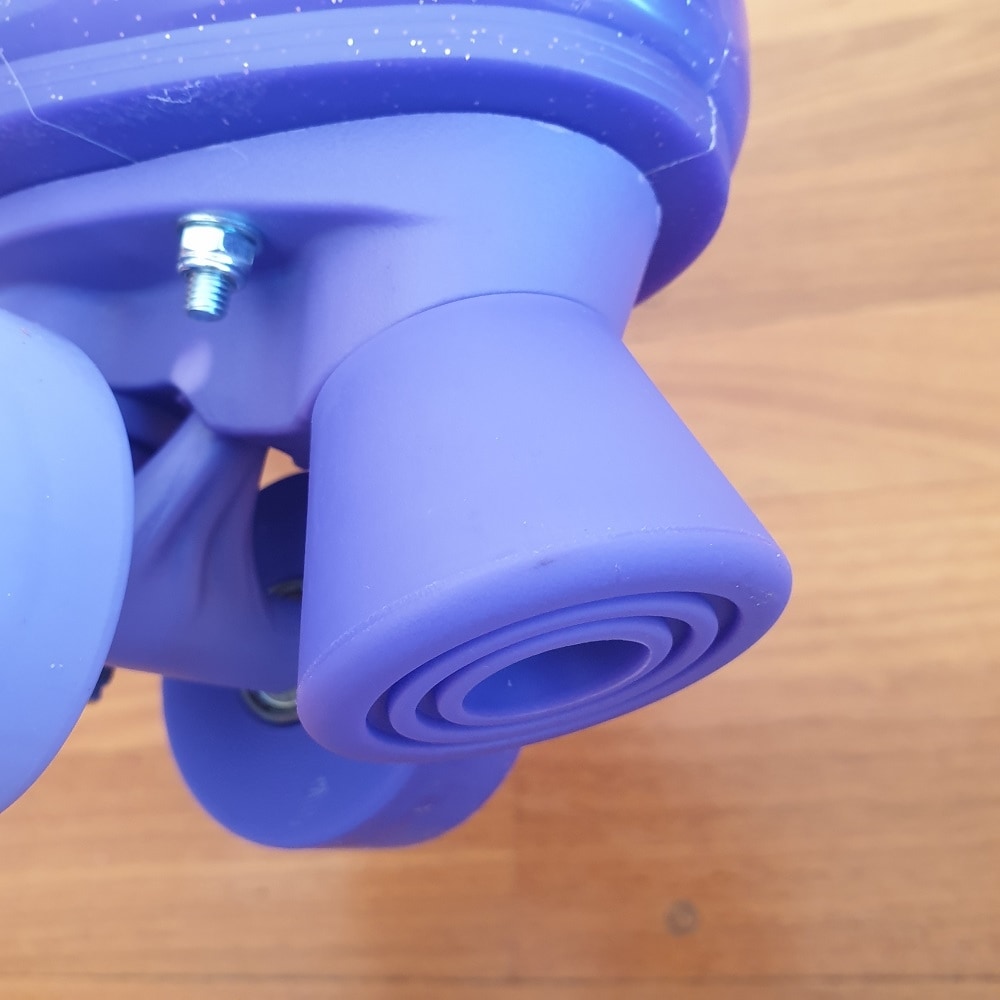 Now all you need to do is pick a funky design and start learning.
Should I Get Roller Blades Or Roller Skates?
This entirely depends on your desired outcome when skating.
Do you want speed and to go fast? Then roller blades would be your thing.
Are you playing roller hockey or speed skating? Then roller blades would be more suitable also. But if your style of skating was more artistic and you loved roller derby then roller skates (Quad skates) would be more your thing.
Learning is always better with stability, so learning to skate is better and recommended on roller skates.
What Size Roller Skates Should I Buy?
It is recommended to buy skates that are the same as your ideal shoe size. Your toe should not be touching the inside of the skates. If they are the shoe is too small and will feel very uncomfortable.
Opt for a size that enables your big toe to have a little room 5-10mm would be suitable.
Skates that feel like an extension of your foot are important.
How Do You Skate Without Falling?
Skating feels very awkward at first, but with a little practice and patience, it will be the experience of a lifetime.
Before you begin make sure your laces are securely tied, the shoe is a good fit, you are wearing protective equipment and are accompanied by a friend or family member.
It is best to begin by holding the hand of someone so you don't fall over too much at the start.
Begin by using your toe stopper a lot and try leaning forward
How Dangerous is Roller Skating?
Everything is dangerous in life! Roller skating can cause some serious injuries if you are not careful.
Wearing protective equipment can minimise harmful injury.
You just have to have common sense and avoid taking massive risks. Slowly progress with skating and take baby steps until you have the skills and experience to tackle difficult terrain.
If you stay aware of your surroundings and skate to your abilities then you should never have bad injuries.
Falling over is part of learning to skate, so don't be afraid.
Roller Skating Statistics
Some statistics for anyone interested:
Males are more commonly injured than females
The wrist injury is the most common with skaters
Followed by shoulder, elbow and ankle
Collisions and loss of control are the main cause of injuries
Better instruction, training and discipline put into place can minimise these types of injuries. Good luck!
What is a Good Age to Start Roller Skating?
Generally, around 3 years old or older is best. Your child needs strength and a little balance to get better, it really depends on the size of your child.
You will know if the time is right. Total supervision needs to be taken at all times. Make sure you start skating in a safe location away from hazards and dangers.
Which Skates are Good for Kids?
Here is a list of the best skates for children by gear hungry:
Riedell R3 Roller Skates.
Chicago Men's Rink Roller Skates.
Sure-Grip Rock GT-50 Roller Skates.
VNLA Stealth Jam Roller Skates.
Roller Derby Revolution Elite Roller Skates.
Black Pacer Mach-5 GTX500 Roller Skates.
Riedell Dart Speed Roller Skates
Check these out if you have the time.
I would just go to Crazy skates and buy a pair of Infinity roller skates to save time, money and headaches.
What to Look For When Buying Skates
Size – (Good shoe size fit. Adjustable)
Price – (Affordable, cost-effective)
Style – (Attractive & Stylish, cool to wear)
Room – (Plenty of foot room for comfort)
Protection – (Won't cause major & minor injury in general use)
Best Roller Skate Brands Infinity Skates
Infinity Skates ticks all the major boxes on the best roller skate brands for kids.
They come in a variety of sizes to suit the little one's unique feet and they are totally adjustable.
Below is the range from crazy skates that suit children best:
THE SODA POP RANGE – THE BEST ROLLERSKATE BRANDS
Adjustable Roller Skates by infinity Skates is a vibrant and fresh update to classic retro rollerskates!
Perfect for the beginner skater, the fun and colourful Soda Pop offers quality skate components at a great price. Available in 7 amazing, eye-popping colours/flavours: 
Black no Glitter | is our classic COLA ROLLER
Blue Glitter | the sky is the limit with BLUE BLAST
Lavender Glitter [Light Purple] | blow big bubbles with BUBBLEGUM BOUNCE
Light Green Glitter | c'mon baby let's do the TUTTI FRUTTI TWIST
Pink Glitter | skate like a princess with STRAWBERRY SLIDE
Purple Glitter | dance on your skates with GO GO GRAPE
Red Glitter | always skate faster with CHERRY CRUISE
4 SIZE ADJUSTABLE – This skate adjusts to fit 4 different shoe sizes. This makes them ideal for growing feet as you will not have to keep buying new skates after every growth spurt. 
MICRO SIZE ADJUSTMENT – make sliding micro-adjustments, which means you can set the fit anywhere within the size range, giving you a custom and perfect fit.
CANDY LACES – Premium Quality striped laces give these skates a fun, retro style.
HARD BOOT CONSTRUCTION – Makes these the perfect beginner roller skates.
The boot is strong and durable. Also very flexible and supportive for beginner skaters.
COMFORTABLE BOOT – A rolled collar, padded tongue and boot lining make the Soda Pop skates comfortable.
URETHANE INDOOR / OUTDOOR WHEELS – 58x32mm Urethane Wheels NOT PLASTIC.
We use a full urethane wheel which is great for both indoor and outdoor skating that will provide grip and a great skating experience!
ABEC 3 BEARINGS – Full Precision Quality bearings for a smooth roll.
They are awesome for your first skates and the adjustable boot is mind-blowing, what an invention!
Infinity skates are super affordable allowing you to spend the rest of your money on protection for your child.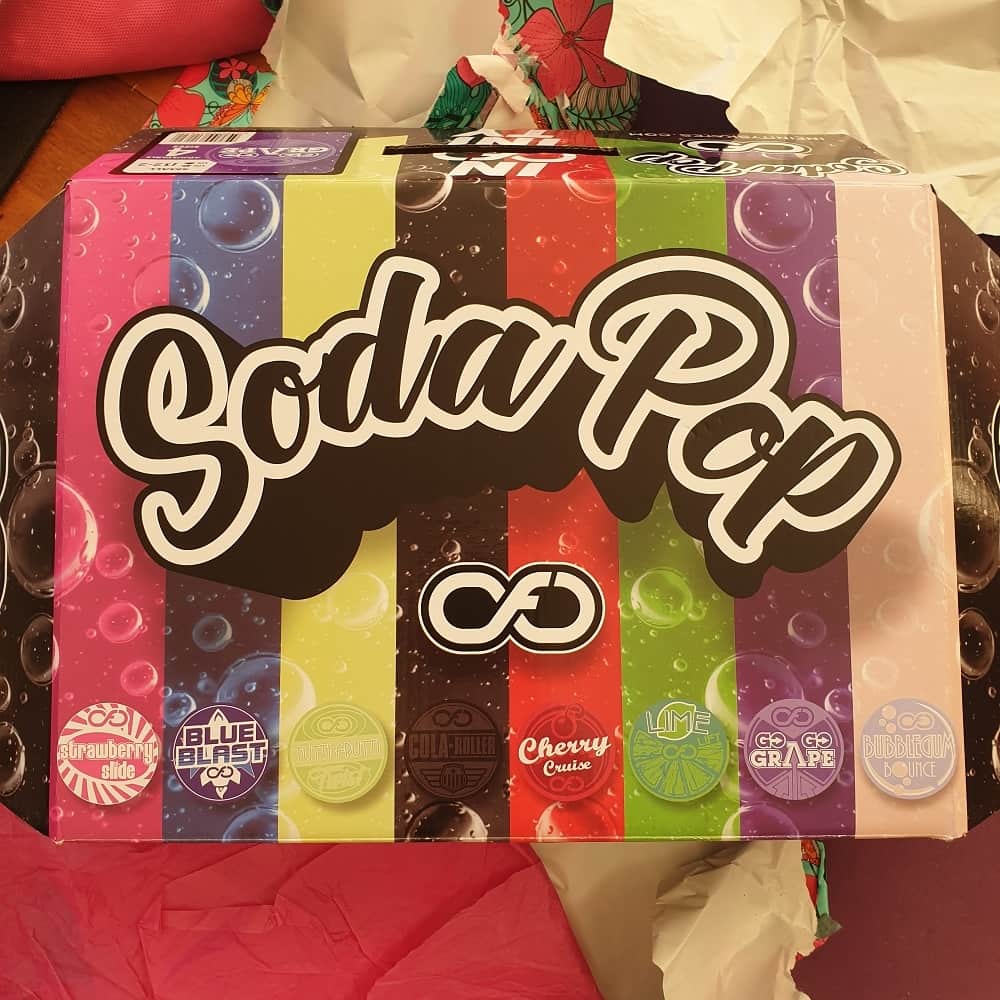 THE GLITTER & JAM POP RANGE – THE BEST ROLLERSKATE BRANDS
The Glitter POP features glitter-infused boots that adjust to fit growing feet through the use of a patented internal size adjustment, that gives you 4 sizes in the 1 skate, making these perfect for growing feet.
The Glitter POP has been designed to "stand out from the crowd'
A classic retro design with a bright glitter rolled collar make them the perfect for developing skaters.
Skate indoors or out with these gems.
Size Adjustable | 4 Sizes in 1
Micro Size Adjustments | small incremental sizing to find that perfect fit
Glitter Infused Hi-Cut Boot with Rolled Boot Collar & Tongue with Custom Signature Boot Lining
Glitter Fashion Laces
ABEC 5 Bearings with Urethane Indoor & Outdoor 58mm Glitter Wheels
Urethane Glitter Toe Stop
THE POP ROLLER – BEST ROLLER SKATE BRANDS
Want the full retro stylings of an elegant high black boot skate PLUS the flexibility of adjustable sizing?
The POP Roller features a classical style boot with a custom printed lining that gives you the control over your signature urethane POP wheels and metal trucks.
From metal lace hooks, double-action cushions and a stylish embroidered POP logo on the side of the boots sets off this powerhouse skate.
Size Adjustable | 4 Sizes in 1
Toe Adjusts inside the Boot
Classic, Retro Styling with embroided POP feature
Indoor/Outdoor Urethane Wheels
Is Infinity Skate Brand one of the Best Roller Skate Brands?
We think so! Just ask our super spoilt 7-year-old the next time you see her rolling around on a pathway near you.
Give it a go and visit their website here.
Infinity Skates provide:
They have fast shipping, 24-hour dispatch
Totally Australian owned,
Free delivery over $50 dollar spend
Each pair of skates comes with a 1-year warranty.
How to guides
Customer support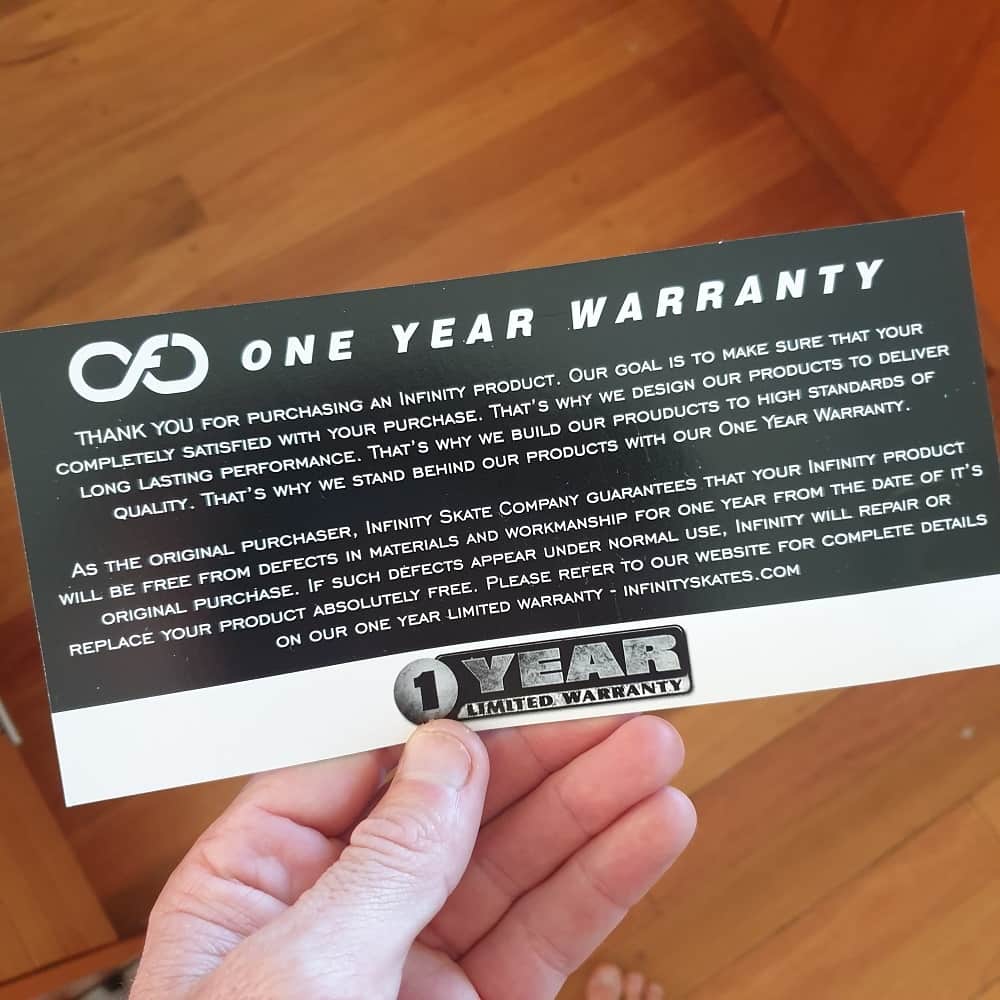 We are happy with our skates and I hope you find what you are searching for. Good luck, and happy skating.
Read our other awesome product reviews below: