Japan is the best country we have travelled to in terms of family-friendliness and ease of travel and with our 4 kids, we visited again this year.  When planning your Japan Itinerary 2 weeks, follow what we did on our recent Winter trip to Japan:

Japan Itinerary 2 Weeks of Fun
Confused about which Tokyo district to stay in?  Read this next.  We recommend Shinjuku!
We liked to keep our Japan itinerary 2 weeks down to a maximum of 3 different cities for this visit.  If you have a lot of luggage and/or kids, then you should keep it simple.  

This itinerary works for if you have young children, and especially if you are visiting between December to March as Hakuba is a stunning snow resort close by to Tokyo.
Before Leaving Home
For a detailed route planner, you need to download the Hyperdia App before leaving home.  Some trains and most train stations around Japan have free wifi, and if you don't have data roaming on your phone, make sure you take a screen shot of your route for reference as you go along.  I love to have it in my pocket and keep checking and rechecking as we change trains etc.
Japan Itinerary 2 Weeks #1 Tokyo
Visiting Tokyo with kids was the best fun. We spent a total of 5 awesome night in a wonderful Airbnb in Shinjuku. See the below articles to help you plan your trip to Tokyo:
Japan Itinerary 2 Weeks #2 Hakuba
Getting from Shinjuku, Tokyo to Hakuba
So after staying for 5 epic nights in Tokyo, the easiest way to get to Hakuba was via the once-daily express train from Shinjuku Station to Hakuba Station. 
This train leaves Shinjuku 7.30am daily and it is kind of in the middle of peak hour in the World's busiest train station.  So, we caught the first subway of the day from our closest train station that got us the one-stop to Shinjuku by 6 am so we could buy tickets and find our platform and be all sorted out before any peak hour craziness began! 
We sat on the platform for over an hour in a light Siberian breeze, but it was worth it to avoid train travel in sardine-packed trains with sleeping babies and luggage.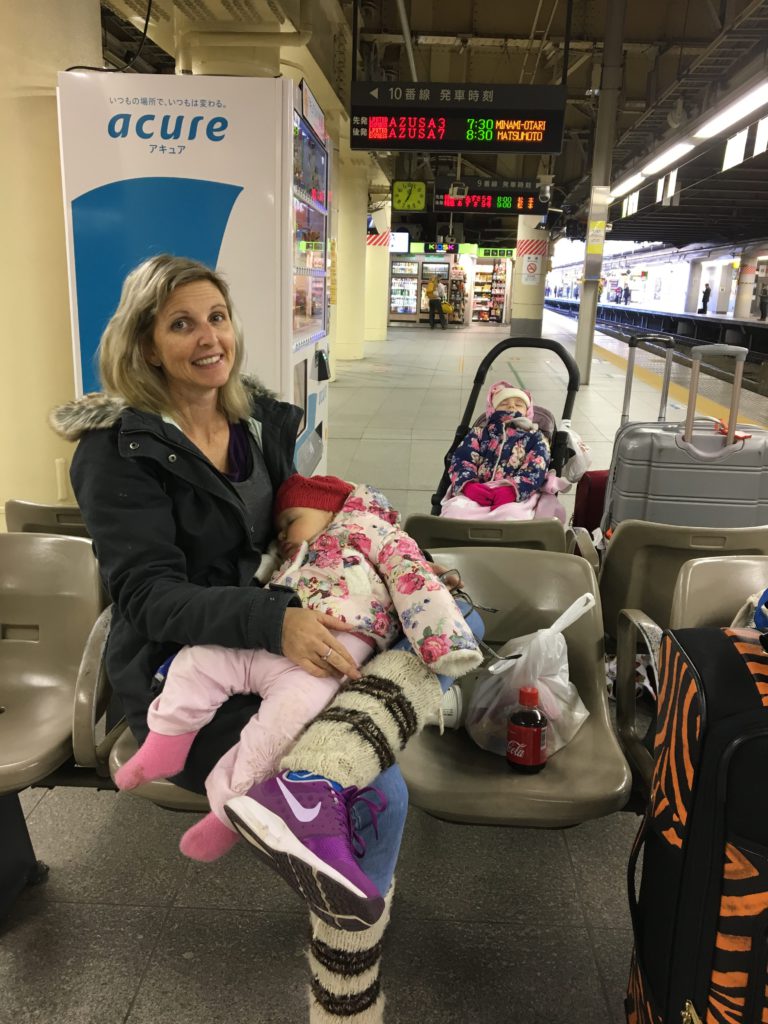 When you book a train ticket at the JR office in any station, the officers there can speak English and credit cards are accepted. 
They give you 2 tickets for the bullet trains, one is the basic fare, and the other is the Super Limited reserved or non-reserved seat ticket. 
In my experience, I would recommend paying the little bit extra and getting a reserved seat to avoid having to run for a seat, especially when you have kids and luggage. 
There are kiosks everywhere on the platform and in the stations, and when you are travelling along, people sell food in the aisles too.  There are toilets in each carriage.
The route from Shinjuku to Hakuba:

With the reserved seat fee of 3,100, this total fare comes to 8,500 Yen per person.  This is the best way to get to Hakuba that we found.
5 nights in Hakuba

Our Airbnb host collected us from the train station with a van big enough for our group and the bag we had sent from Narita Airport full of our ski gear met us there too. 
Check out details of our Hakuba stay here, including the best Airbnb for families!
This Black Cat Courier service is the best way to transport extra luggage or ski gear so you can avoid having to handle it on Tokyo trains.  It's cheap too!  There is a desk at Narita Airport just follow the Black Cat sign.
For all the details on getting from Narita to Tokyo, read this.
We had a blast in the snow.  We chose Hakuba for it's proximity to Tokyo and it was pretty well priced for accommodation, gear hire and lift passes.  And the snow was epic!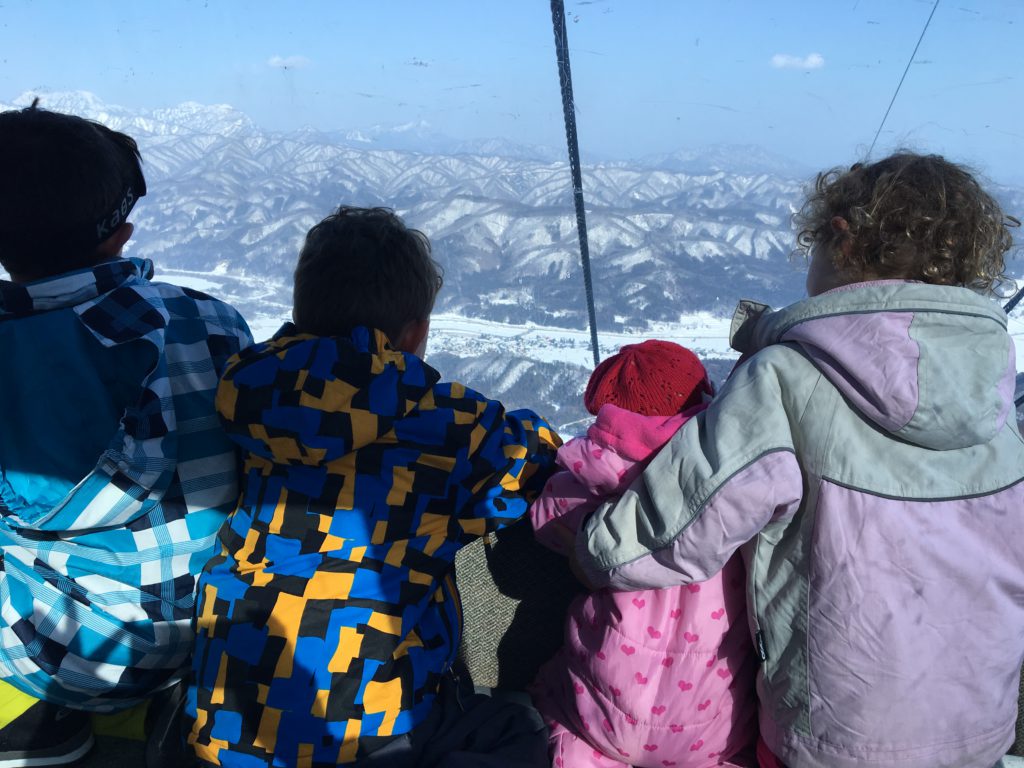 Japan Itinerary 2 Weeks #3 Kyoto
Getting from Hakuba to Kyoto
After 5 nights we once again consulted our Hyperdia for the quickest and easiest route to Kyoto and found a 1-hour bus ride to Nagano after which we caught 2 trains to Kyoto.  The 209 minute trip from Nagano to Kyoto cost 14,050 Yen each with reserved seating.

3 nights in Kyoto
3 amazing nights in Kyoto was the perfect thing to top off our Japan adventure.  Of course, we didn't want to leave!  
In Kyoto there are some amazing things to see:
Read this for the top 7 attractions in Kyoto that you must-see
We experienced walking the atmospheric streets of Gion,
Visiting the stunning Fushimi Inari Temple complex,
Shopping in the Disney Store and the Sanrio Shop for awesome toys and souveniers,
and the wonderful and interesting Tsujiki Fish Market.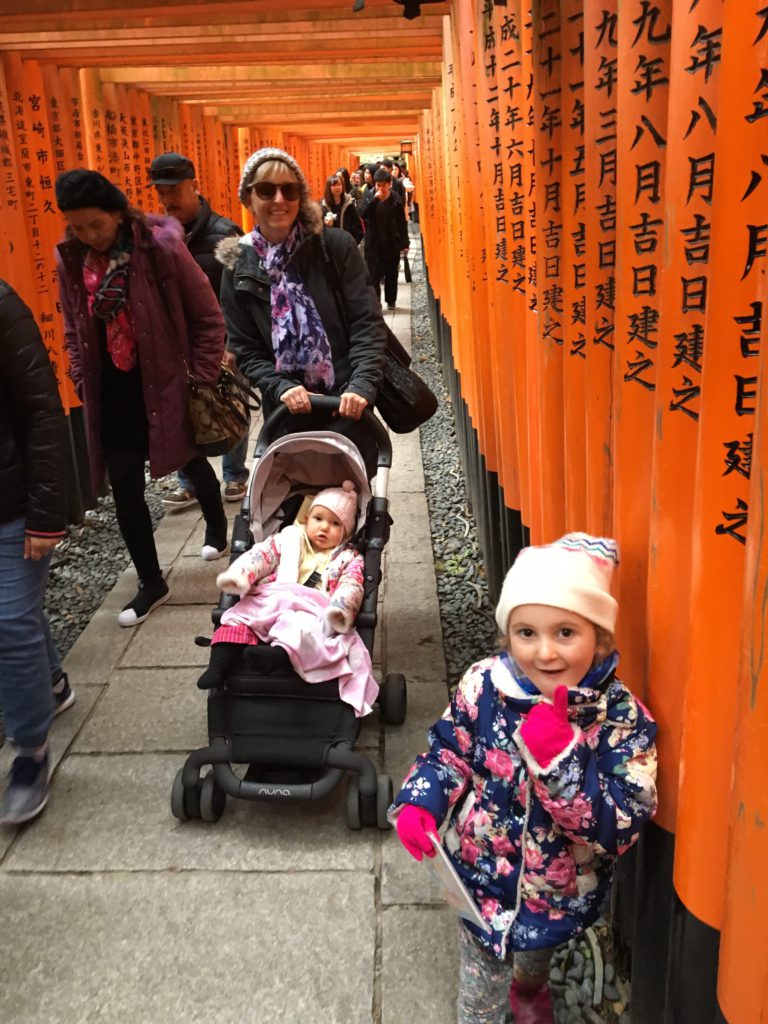 With 2 more days in Kyoto we definitely would have added:
the Kinkaju-ji Temple and

Arashiyama Bamboo Forest,

as well as done a day trip to the Nara Deer Park.  
In Kyoto the busses are more frequent and have better routes than the trains and if you have a hotel that is close enough, the best way to get around is actually walking!  But not if you have 4 kids and it's raining.  
Kyoto back to Tokyo and Narita Airport
Our last day in Japan was spent travelling back to Narita where we could catch our flight back home in the evening.  It only takes 212 minutes to get all the way from Kyoto to Narita International Airport changing to the Narita Express at Shinagawa and the route takes you right past Mt Fuji where you can hope to glimpse the peak on the way past on a clear day and thus tick the box!
For us, 2 weeks was a great length of trip.  With the kids at the ages of 10 months, 4, 6 and 8 we really couldn't push them much farther than we did and I really loved my plan of only staying in 3 different places.
There are so many different options for visiting Japan and this 2 weeks in Japan Itinerary is really flexible adaptable for you.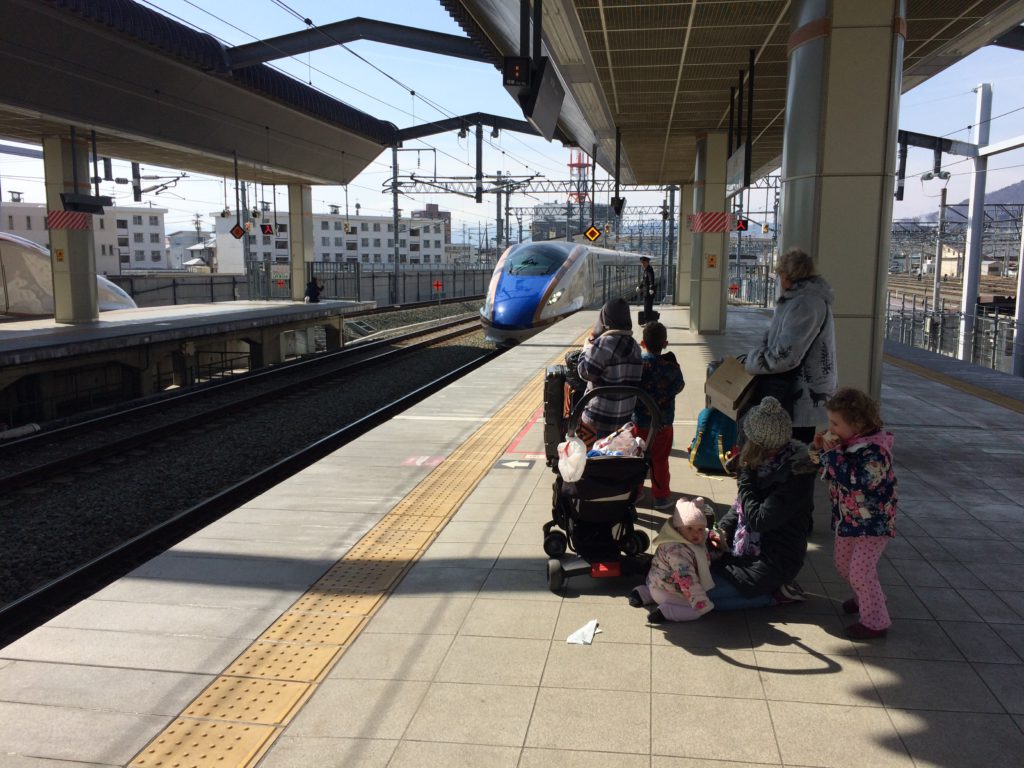 This is definitely a plan that is suitable for Winter too.
When planning a trip to Japan, it is important to make a list of all the places you must see and have an itinerary planned with backups for inclement weather.  I book all my accommodation through Airbnb or Booking.com and use Lonely Planets to find out where to go.  
Resources for Travel Japan
Japan is an incredible place to take your family for a holiday.  Have you been yet?