So You Have Been Doing Your Research on Things to Do in Tokyo and have come across the Maid Cafe in Japan!
You have probably started to work out a basic itinerary by researching on the net, guidebooks, and recommendations from friends on what to see and do when in Tokyo.
For a 5 day Itinerary in Tokyo Read this!
Got 2 weeks in Japan?  See here for ideas.
I'm just taking a punt here, but I'm guessing you have not yet thought about visiting a Maid Cafe in Japan!  What! How did you miss that?  It is probably one of the weirdest, wackiest cafes I have ever been to, and a must do experience when traveling to Japan.

"What is a Maid Cafe?" you ask
Well, a maid cafe is a cafe/restaurant type of place where you go for some entertainment, drinks, food and ice cream.  Everyone working there is dressed like maids in pink, purple or whatever is going on at the time.
How do You Find a Maid Cafe in Japan?
Location of most Maid cafes is in the Akihabara district, Tokyo.
You don't have to find a maid cafe or even have directions, they will find you!  If see some cute little Japanese girls getting around in maid outfits on the street handing out flyers you are half way there!  Once you have a flyer they will whisk you away to their secret outrageous cafe which could be in any building nearby.
Once inside their establishment, you will be seated and this is where the fun starts!  No photos are allowed unless you pay the extra fee!  So all of the photos in this post are sneaky clandestine ones.
At first, you think it is just going to be some maids serving food and drink at a cafe, you eat have a drink then go!  No, they have totally different plans for your stay.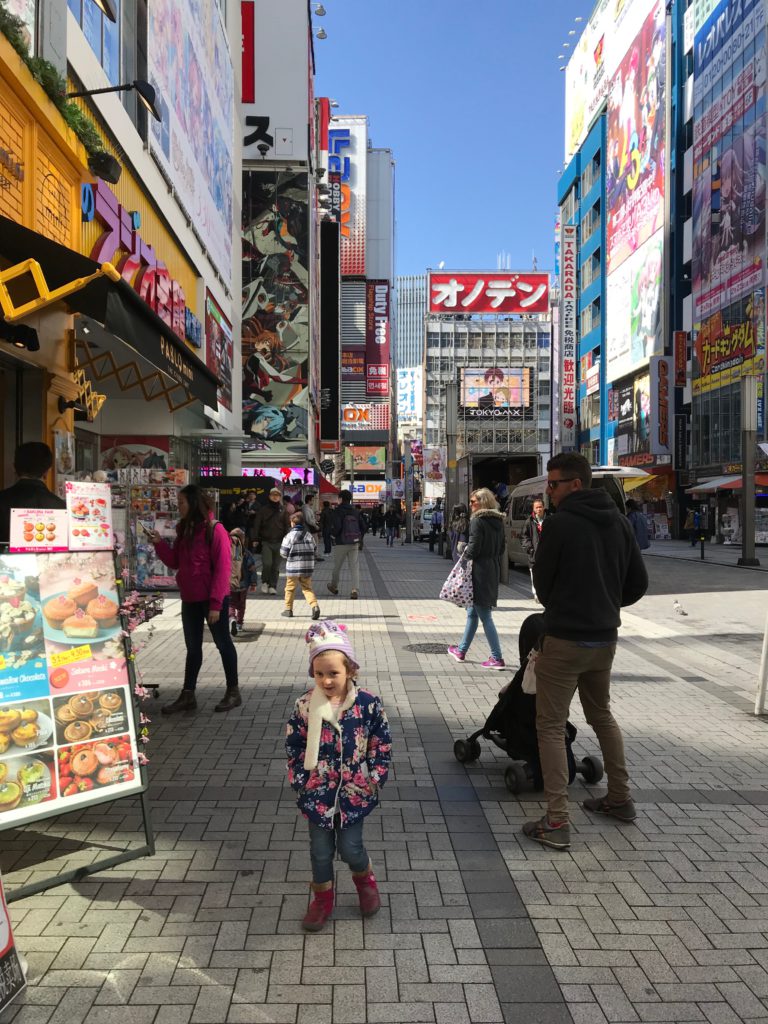 This is How It Works!
You are seated first, then given some funny hats or ears to wear, they will hand you a menu that includes different packages you can purchase, some include a full show that goes off! Crazy Japanese Techno dance music, maids dancing wild, lights flashing and strobing like crazy, customers dancing in costume, it is mad!!
Our kids loved it, they were up dancing and really getting into the crazy vibe of the place, it was so electrically charged and out of this world that I live in, I can't really describe it, you need to check it out for yourself.
Once the crazy slows down, it is all about the food and drinks, they really try to push the set packages they have but we declined and opted for the crazy parfaits.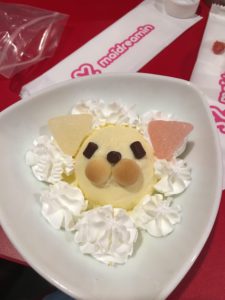 These parfaits were big and jam-packed full of goodness, depending on what type you went for! We had 4 kids and 3 adults so we bought a few between us to share.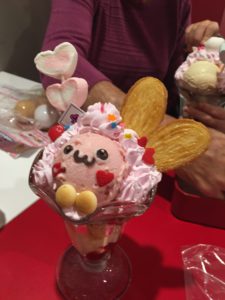 They were decorated outrageously with faces and packed full of cream, ice cream, fruit, nuts, wafers, and biscuits.  They really fill you up!
The food was pretty crazy also, they consisted of Japanese dishes but with a slight twist.  Cute faces drawn on the rice dishes and pretty out there decorations on all of the food.
Did I mention you can also buy alcohol here and get photos with the maids for an extra fee?  You are not allowed to take your own photos inside the cafe it's the rules, this is why I haven't really got many photos of the cafe in this post.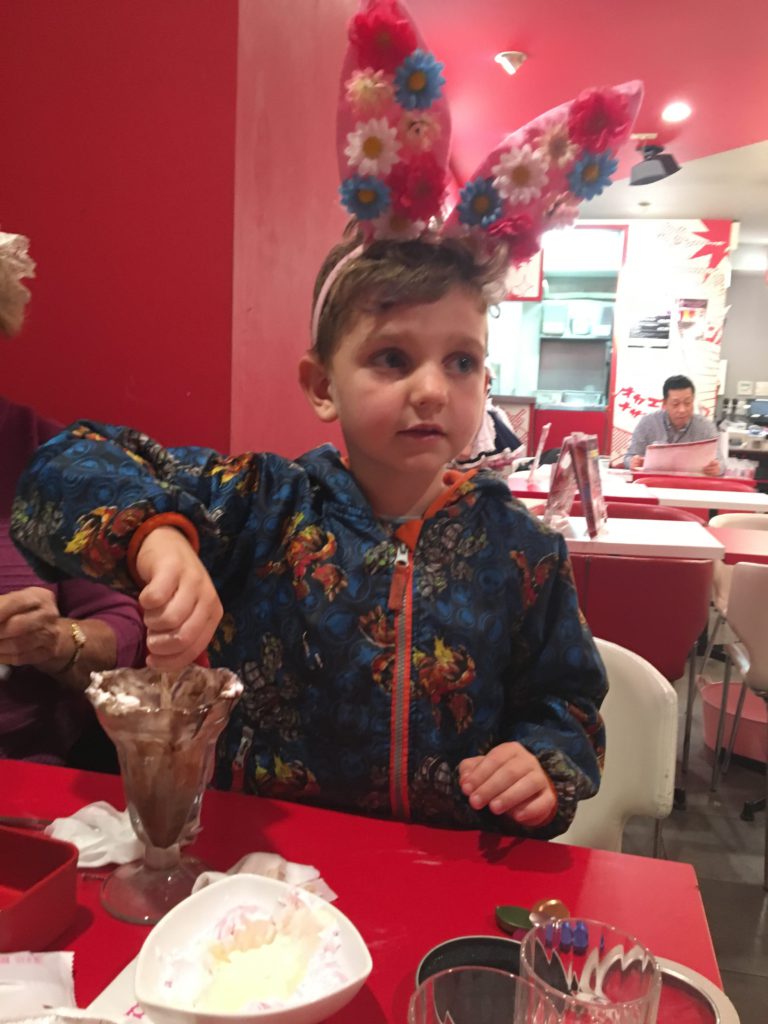 The Cost of Visiting a Maid Cafe in Japan!
Nothing is overly cheap at this type of cafe, like everything in Japan that is gimmicky it is always more than you think you would spend on having some magical Sundays.
I think the Parfaits cost us about 1,000Yen each, then there is some sort of table fee $, then some sort of tax $, and then when you think that it is all over they slug you with another fee for not eating or drinking the minimum amount required.
A regular meal costs around 1,000Yen for a rice or noodle dish

Beer costs around 780Yen

Coffee & tea about 600Yen

A polarized picture for about 600 – 800Yen
The place is a bit crafty at making money from you, so be wise and watch out for certain things they offer you, you probably don't need it and this will save you money, plus the language barrier can make it tricky when money is involved.
Do I Recommend Going to the Maid Cafe in Japan?
Well yes! I do recommend you go check out this crazy place, It is well worth the entertainment value and absolute over the top presentation of the staff, food and drinks and decor decorations of the cafe.  It was a very memorable experience for us as a family, so many laughs.  Also, the parfaits were really to die for. 
Best memory of going to the maid cafe was watching my kids dance crazy to the wacky techno tunes inside this place, it was hilarious but I have no footage to show you.  It's those weird memories and funny experiences that make travel fun and memorable, if they just served some drinks and it was just a nice place to eat, I wouldn't be writing this post.
Weird equals fun!
I wouldn't make it a regular thing and I probably won't go back anytime soon, but do yourself a favor and go check out a Maid cafe in Japan (Akihabara district) for an experience of a lifetime!
The purpose of life is to live it,
to taste experience to the utmost,
to reach out eagerly and without fear for newer and richer experience.
-Eleanor Roosevelt-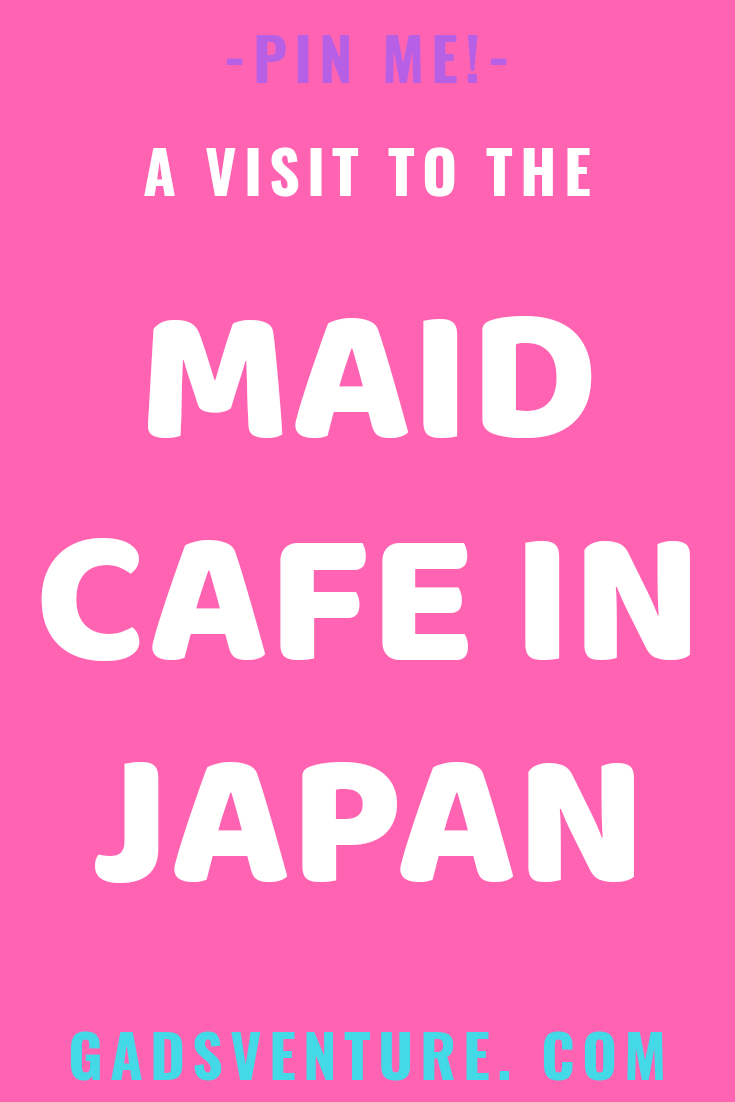 Read more about Japan here: