We just spent a month in Bali with our 4 kids and we definitely know our way around. Here we bring you a list of the best places to visit, Bali edition!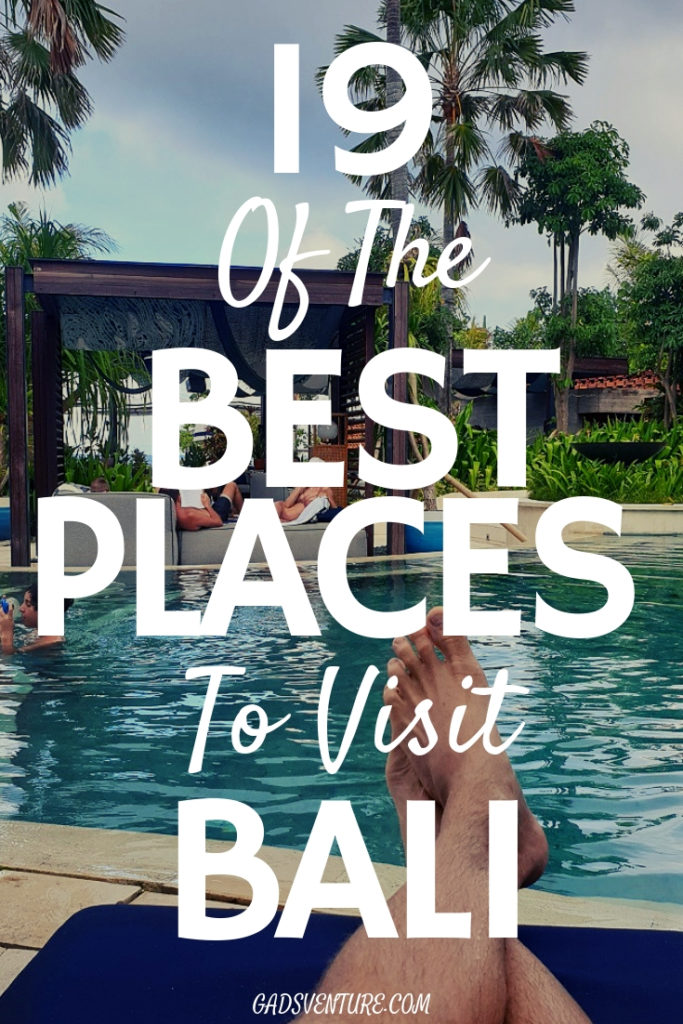 1 Uluwatu
With it's souring cliff-top resorts and villas, and awe-inspiring temple, Uluwatu is definitely to be included on any Bali itinerary. The surf here is absolutely cranking and is totally worth a paddle out through the cave.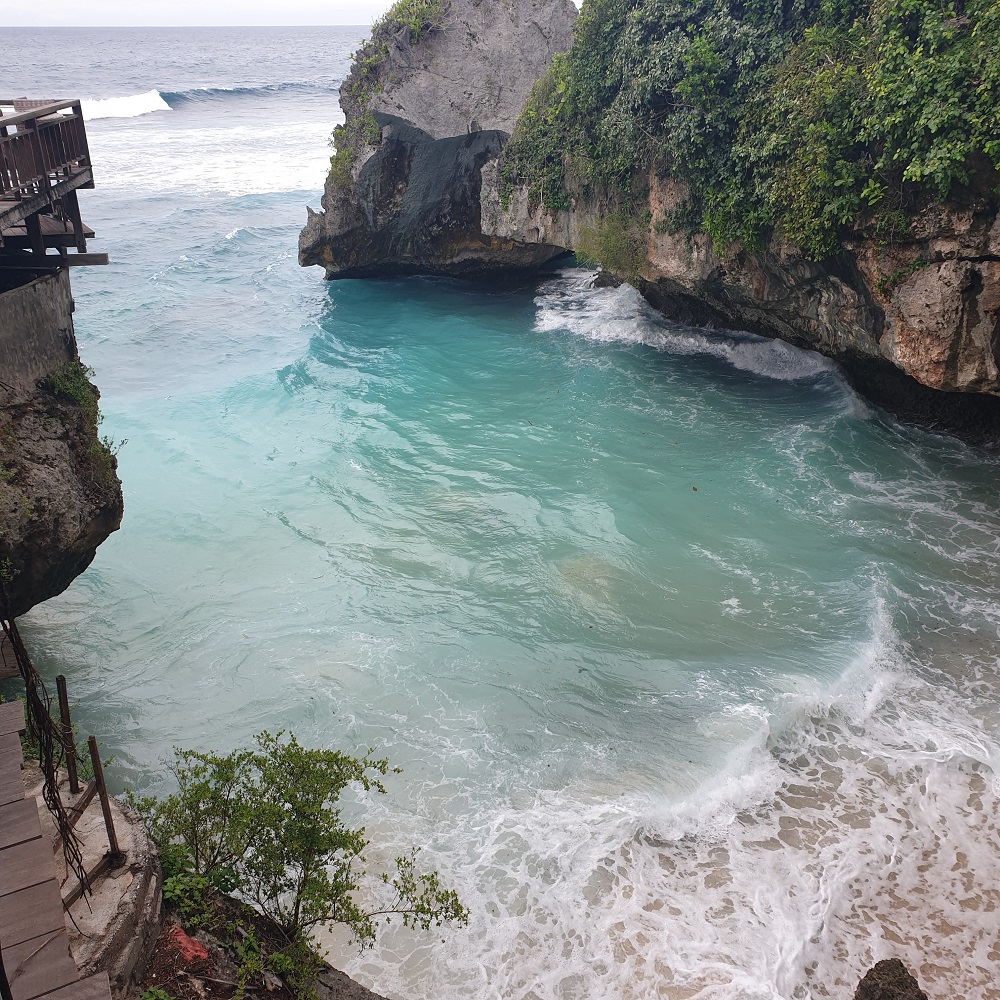 2 Ulu Cliffhouse
The place defies your imagination. Grab a cocktail and relax in the stunning infinity pool while overlooking endless Indian Ocean views. They even regularly host international acts her such as Fatboy Slim in April, and Carl Cox in May!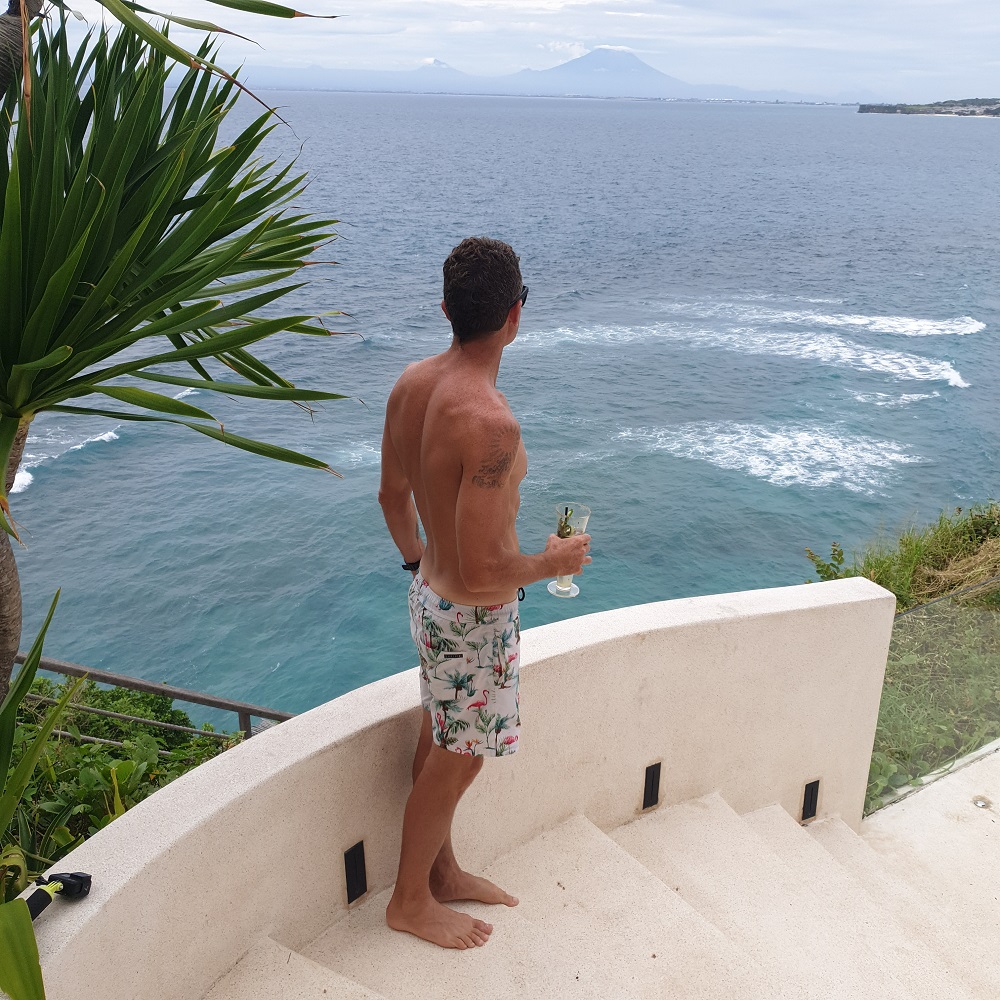 3 Padang Padang Beach
Enter this beautiful beach via a steep stairway through a cave with monkeys overhead. Get there early to avoid the crowds. The swimming is lush, and you can enjoy a cold beer or a virgin coconut while you relax. Or have a surf!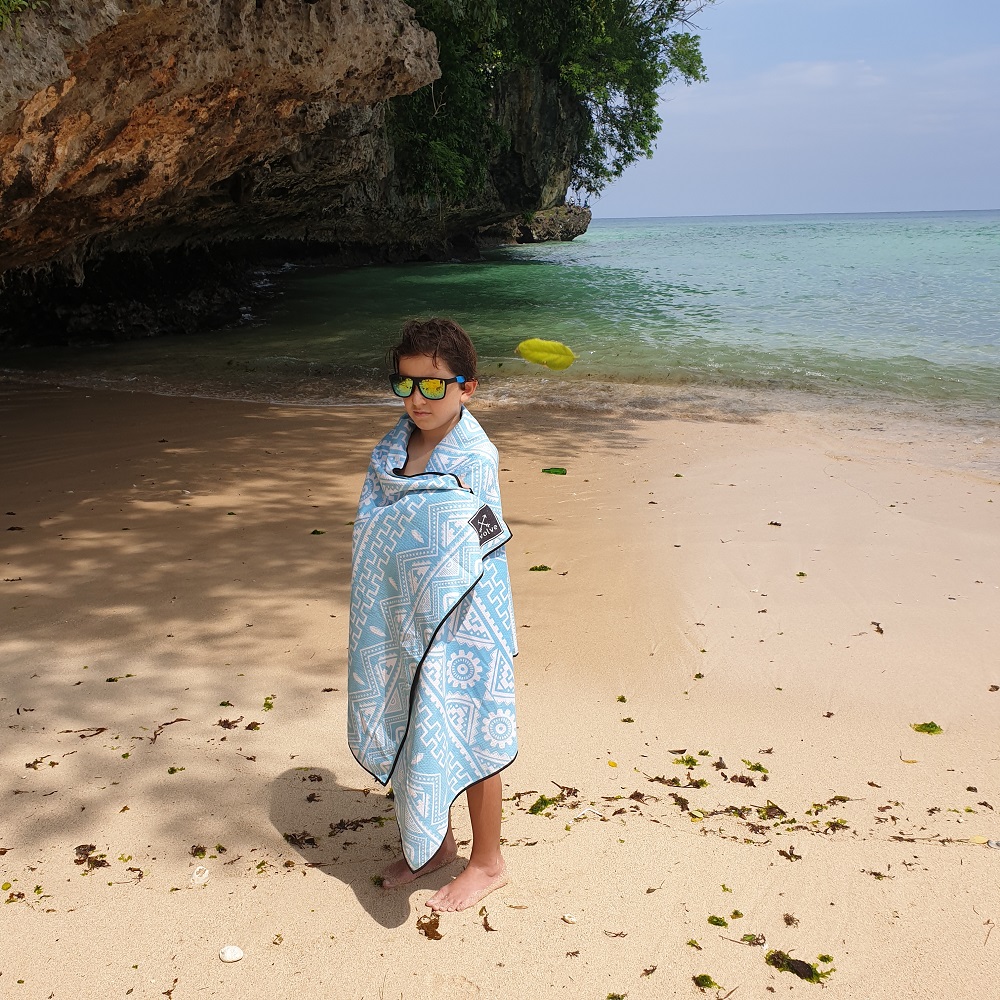 4 Balangan Beach
I love Balangan Beach. It is a bit of a mission to get here on a scooter, we got lost a few times, but it was so worth the trip. Cool wooden warungs overhang a gorgeous white sand beach with spectacular rocky cliffs at either end. The surf here is worth the trip.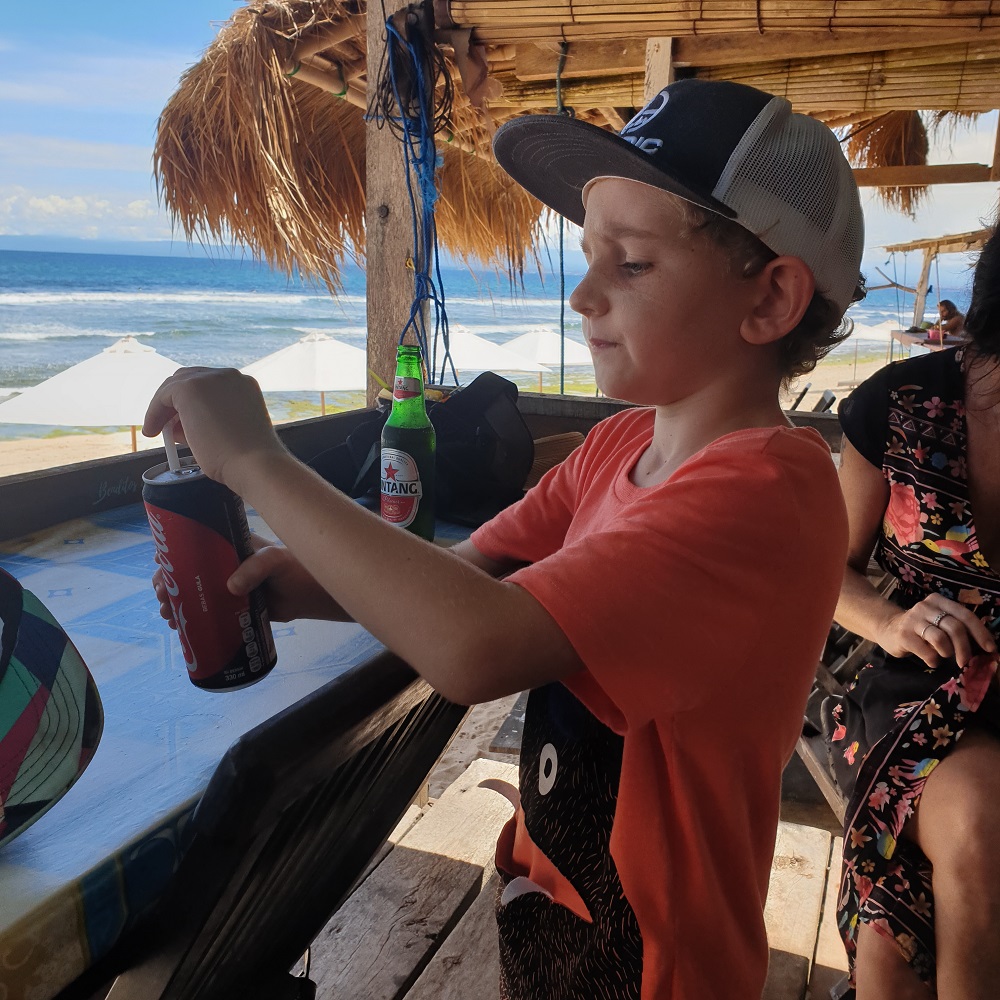 5 Bingin Beach
Bingin Beach is a great place for a sunset view with a village of bars and low key hotels clinging to a set of steep stairs all the way to the beach below.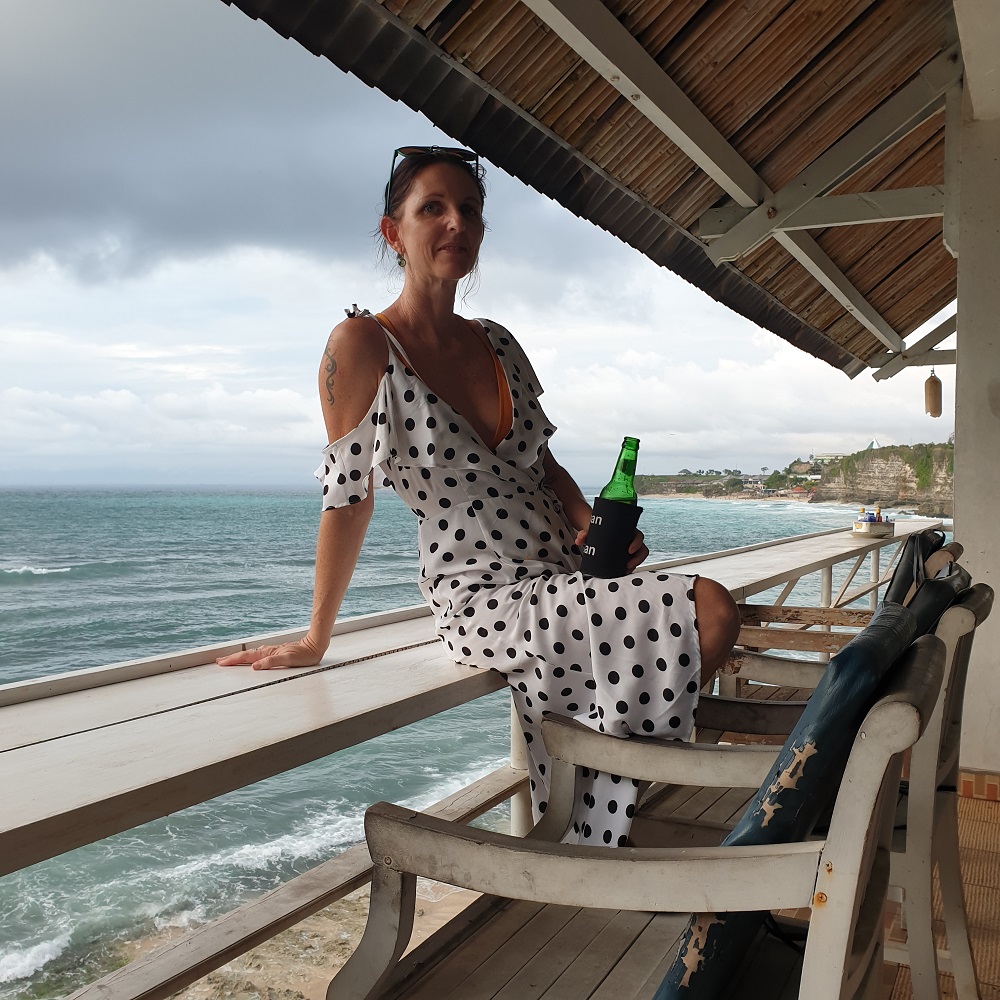 6 Jimbaran
The seafood feast at Jimbaran is not to be missed with a fresh platter of incredible food starting at $80AUD to feed a family. Watch the sun set with your toes in the sand while eating your dinner here.
7 Nusa Dua
The accommodation on this side of the island ranges from high-end resorts, to high-end resorts. But the ocean is calm and clear and beautiful. Worth a look!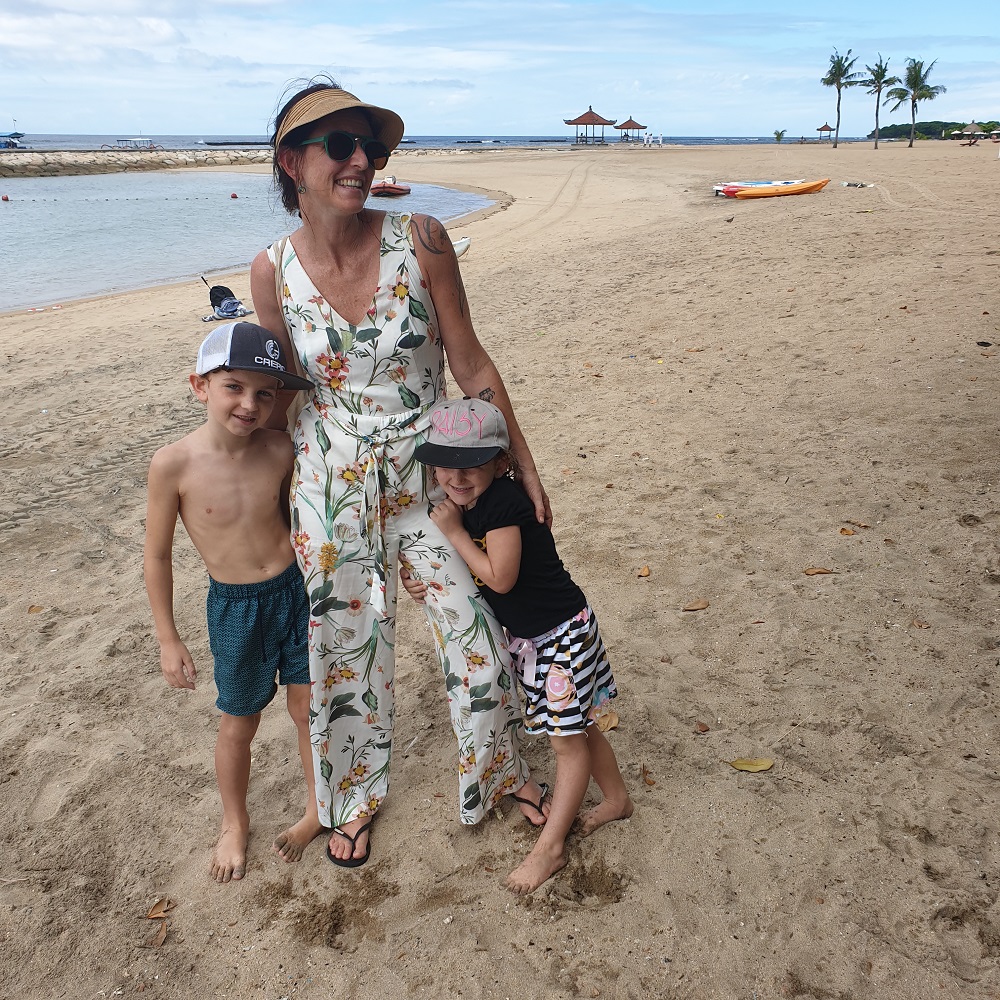 8 Waterbom
The best waterpark in Asia is located in Kuta and for $50 per adult, this is definitely a great day out with the family. I recommend it for older kids especially.
9 Canggu
My favourite place in Bali, Canggu is a cool boho village with groovy cafes set amongst green rice paddies. The fully-staffed villas you can get here represent outstanding value for money with private pools too!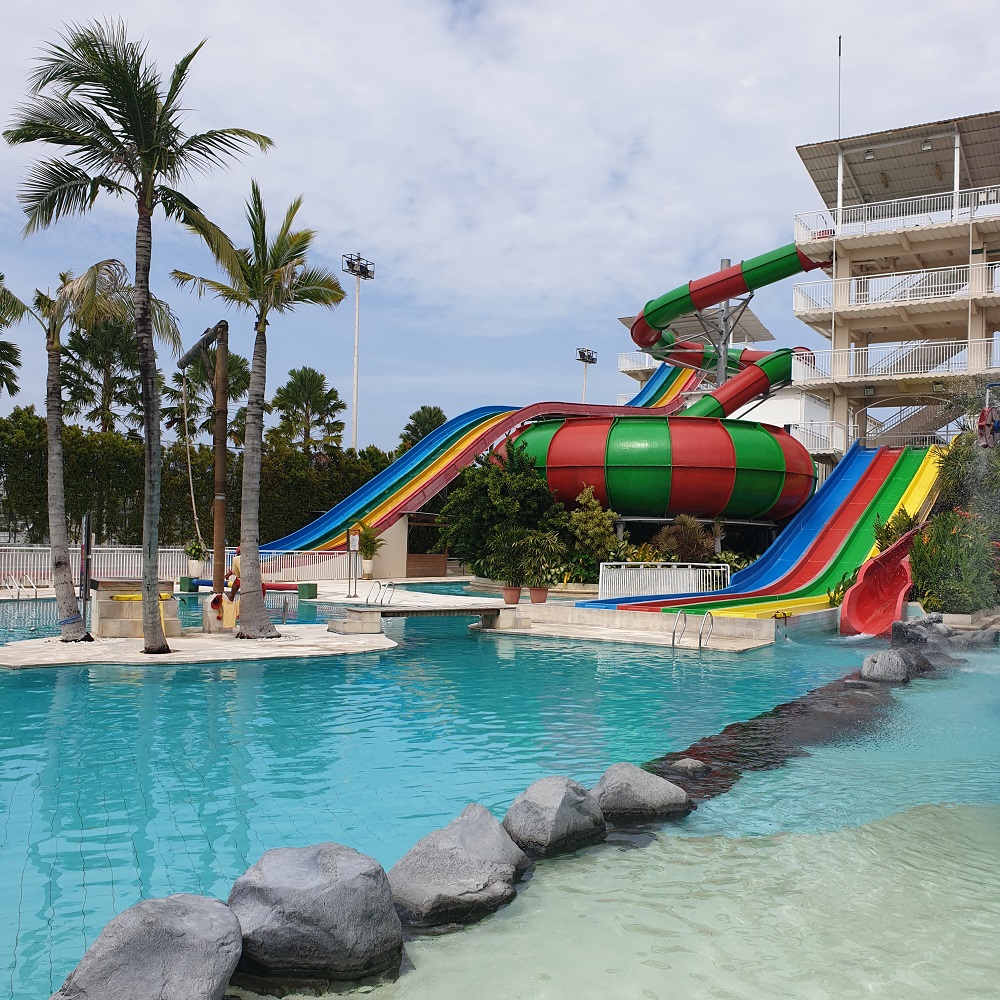 10 Finn's Rec Club
This place holds the kid's attention all day with the awesome Splash Waterpark, Bounce Now Trampoline centre and Strike Ten Pin Bowling too! All this for $50! We love it!
11 La Laguna
Our favourite gypsy style bohemian beach club which is super family friendly. Another great spot to see the sunset with a cold Bintang in hand. Bookings are recommended.
12 Seminyak
A must see place, Seminyak is a shopping and dining paradise. The villas and resort style accommodation here is gorgeous and you can walk to everything Seminyak has to offer. Check out the hot beach clubs like Ku De Ta and Potato Head for breathtaking sunsets!
13 Keramas
This spot over on Bali's East coast will inspire you for sure! With a world famous world class surf break at your doorstop, play on the glittery black sand beach, or swim in the infinity pool which is part of the stunning Komune Resort. If you love surfing, this is a fantastic place to stay! Try the Aeropark here which serves meals in an old Boeing 737 for a surreal experience.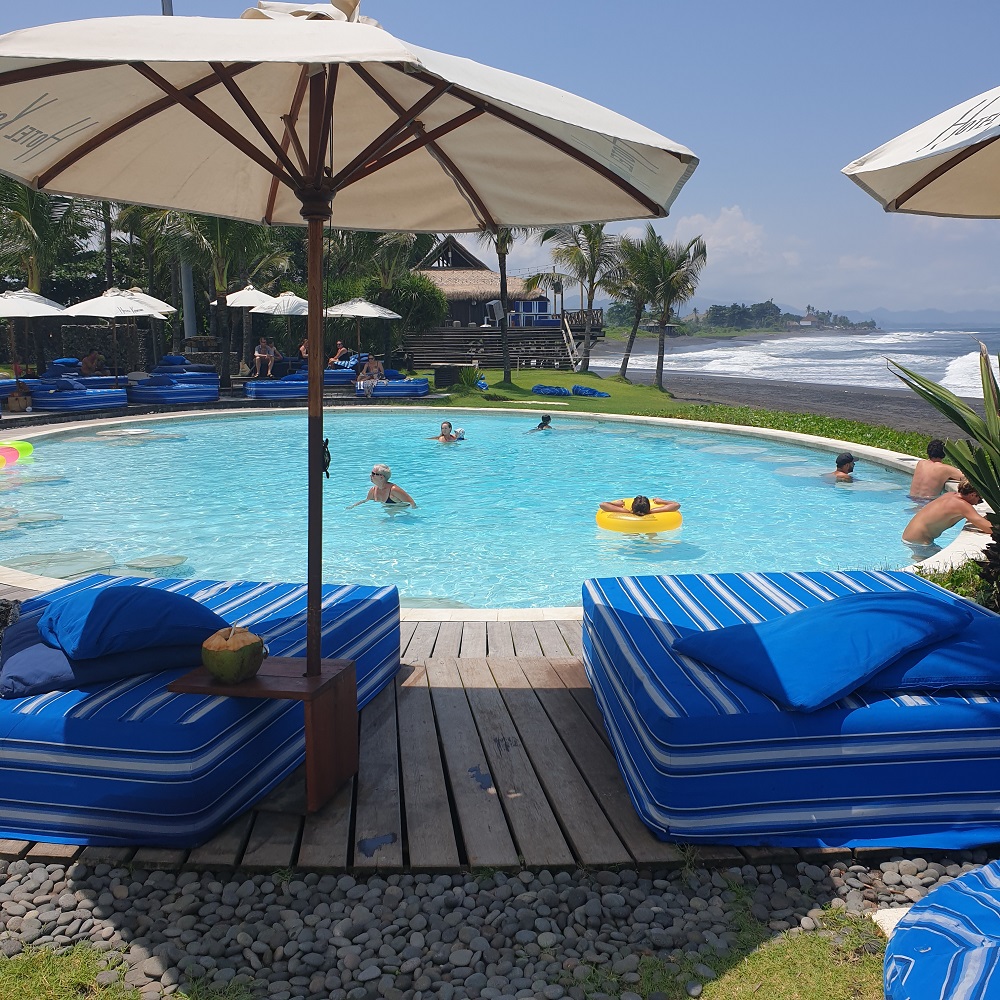 14 Amed
If you love snorkelling, this spot is amazing. Up on Bali's wilder North East corner, Amed lies at the base of the famous Mount Agung, an active volcano. The beach is black rocks, and the fish life here is absolutely teeming! Snorkel over a Japanese Shipwreck straight off the shore!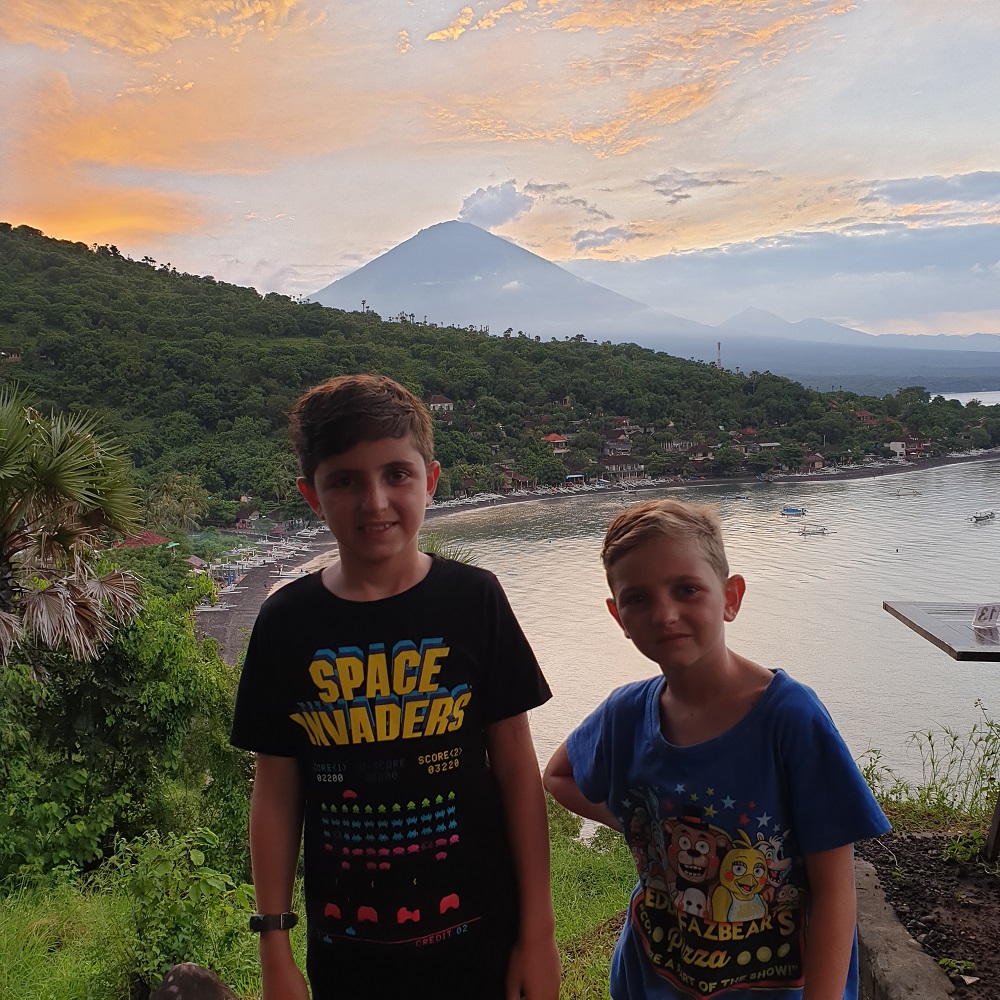 – Read More: Amed
15 Sidemen
With a stunning valley floor covered in rich volcanic soil, Sidemen is one the best places to see Bali at its' finest. Farms and rice terraces make this the fruitbowl of the island. See your food growing on beautifully manicured grounds. Try a farm tour, and a cooking class!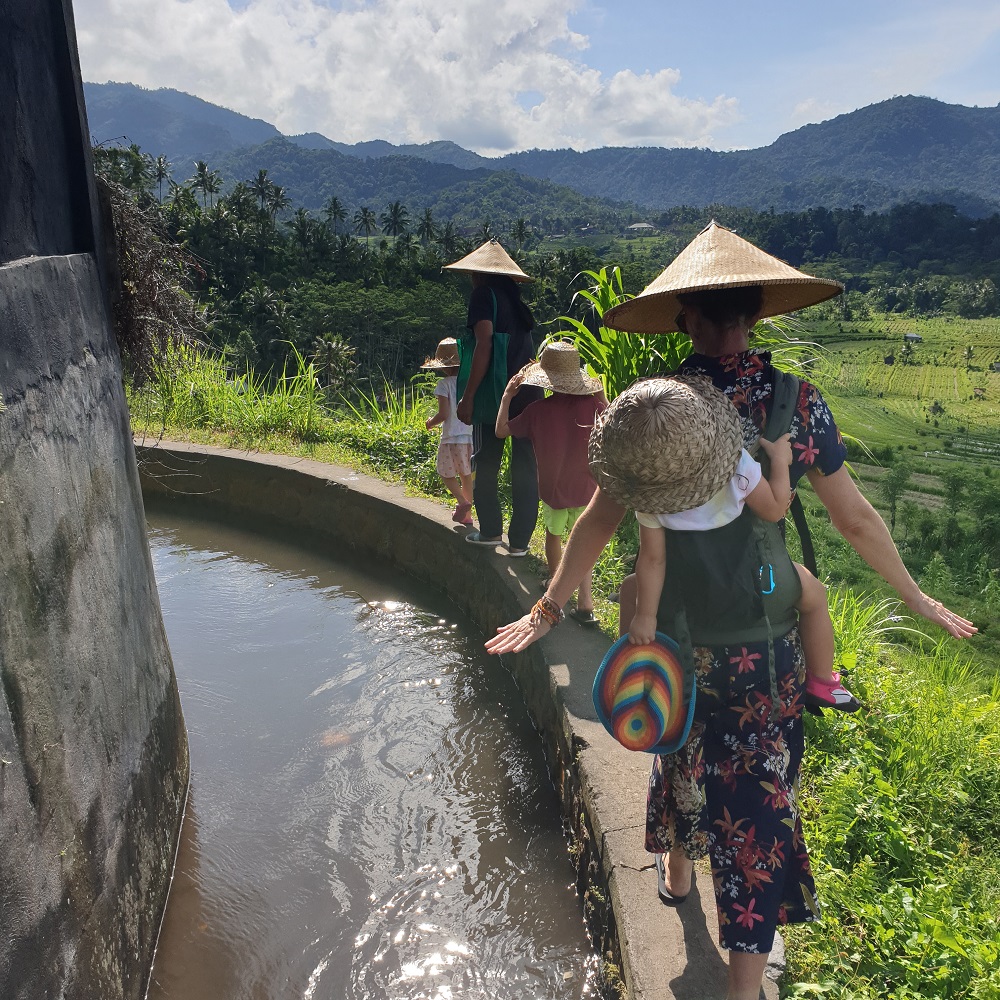 16 Ubud
No visit to Bali is complete without a visit to Ubud. There are so many sights and activities, or you can just kick back and enjoy the verdant green views.
– For everything to do in Ubud, Click Here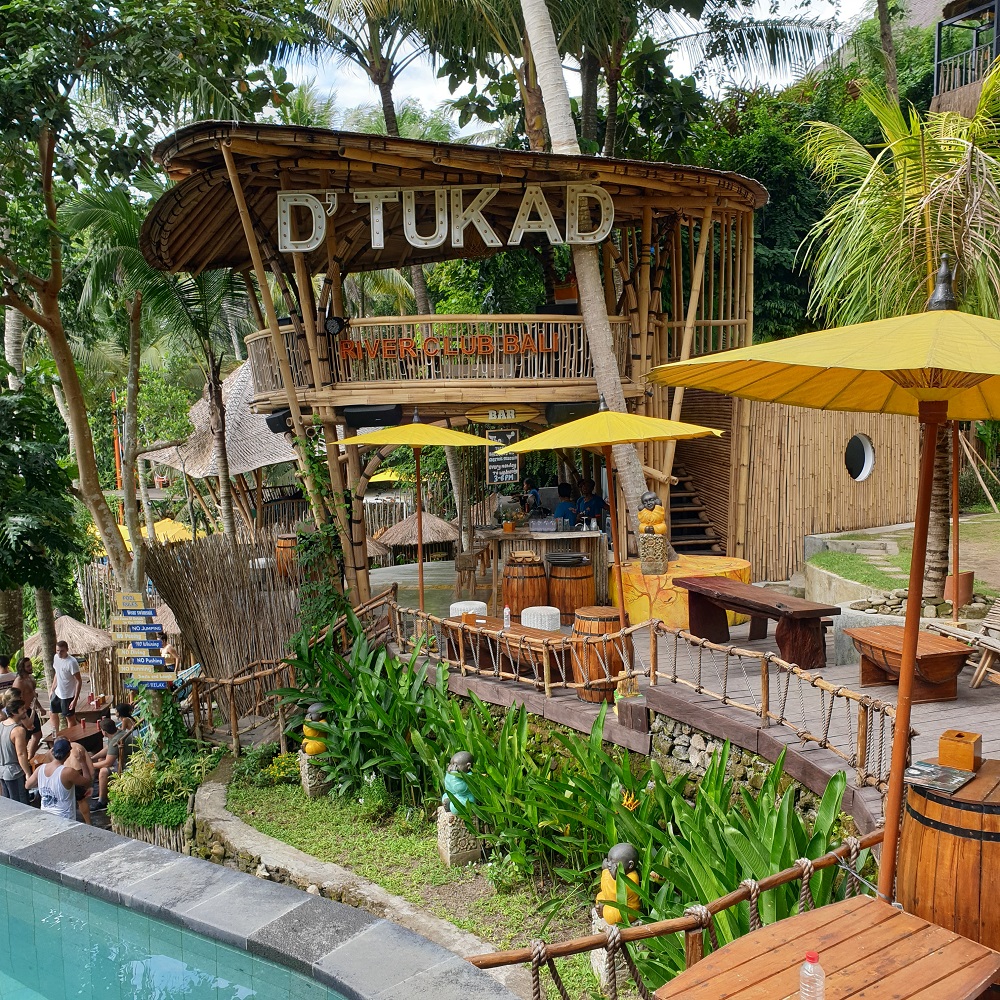 17 D'Tukad River Club
This is a super cool place to hang out while in Ubud. It is a club overlooking a thundering waterfall with heaps of Instagram worthy photo calls! Check it out!
18 Tegalalang Rice Terraces
You will find this on every Bali itinerary, and with good reason. It is an absolutely beautiful spectacle of terraced rice fields blending with each other as far as you can see. One of the best places to visit Bali has to offer!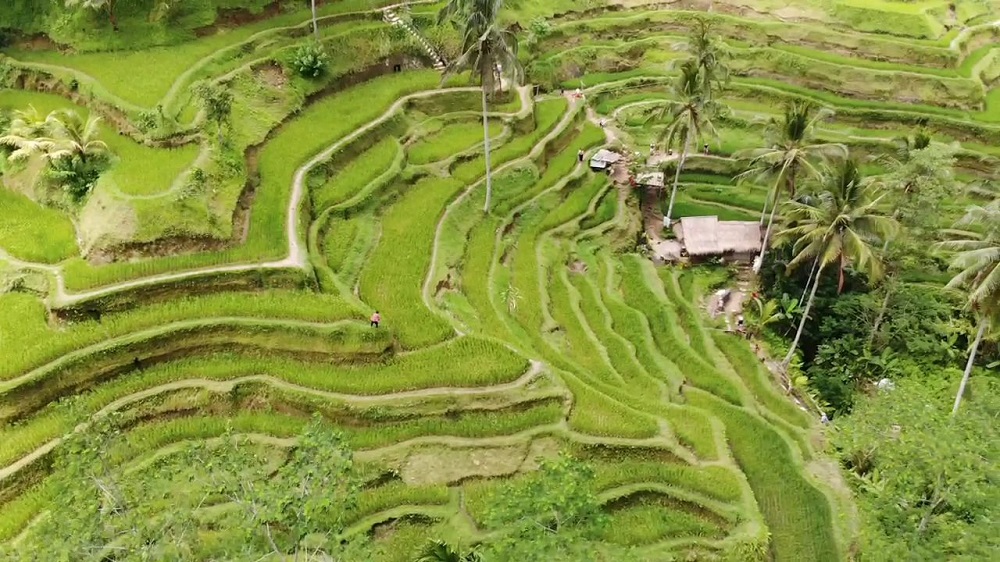 19 Nusa Penida
An incredible island that makes a great day trip from Bali, Nusa Penida is a visual spectacle. Snorkel with manta rays up close and personal, swim in the clearest waters, and see incredible vistas. This is one of the best places to visit in Bali for sure!
Follow us on Instagram and keep up to date with our latest fun on our travels in Southeast Asia!