Checkout these sensational keto alcoholic drinks below to help keep you in ketosis and happy at the same time!
We all know the hardest habit to kick when trying to lose weight is drinking alcohol. Don't stop, check out our keto alcoholic drinks options below!
It's so much fun having a few drinks and getting a little loose! But you don't have to go cold turkey, that's why we have put together a list of Sensational Keto Alcoholic Drinks to keep you happy and on track.
First and foremost though drinking alcohol and trying to lose weight don't mix. Generally drinks are high in carbohydrates and sugars which take away your inabitions.
This leads to eating more while drinking and your body burns alcohol before anything you ate. Also hangovers tend to make you binge eat to feel better. Which puts on unwanted fat.
What is the Best Keto Alcoholic Drinks for Keto?
The general rule for alcoholic drinks is to drink wine over beer and straight spirits without mixers over wine and beer to avoid excessive sugar intake.
It is the sugar content you are really looking at here.
Wine Drinks
Depending on your goals and diet a glass of wine a day could be ok! Dry wines are the best here because they contain alot less sugar than sweet wines.
During the fermentation proccess of dry wine the yeast converts all the sugar present in it to alcohol resulting in a dry white wine. While with sweet wines the fermentation process is stopped midway, after the wine has attained the desired sweetness level.
Resulting in higher sugar levels in sweet wines, so try to choose dry wines with higher alcohol content.
Top 5 Dry White Wines To Use
Chardonnay
Riesling
Sauvignon Blanc
Pinot Grigio
Muscadet
Try to avoid these sweet wines with higher sugar content and lower alcohol:
Sweet Rosé or Pink Wine
Pink Moscato
Tokaji
Torrontés
Moscato
Sauternes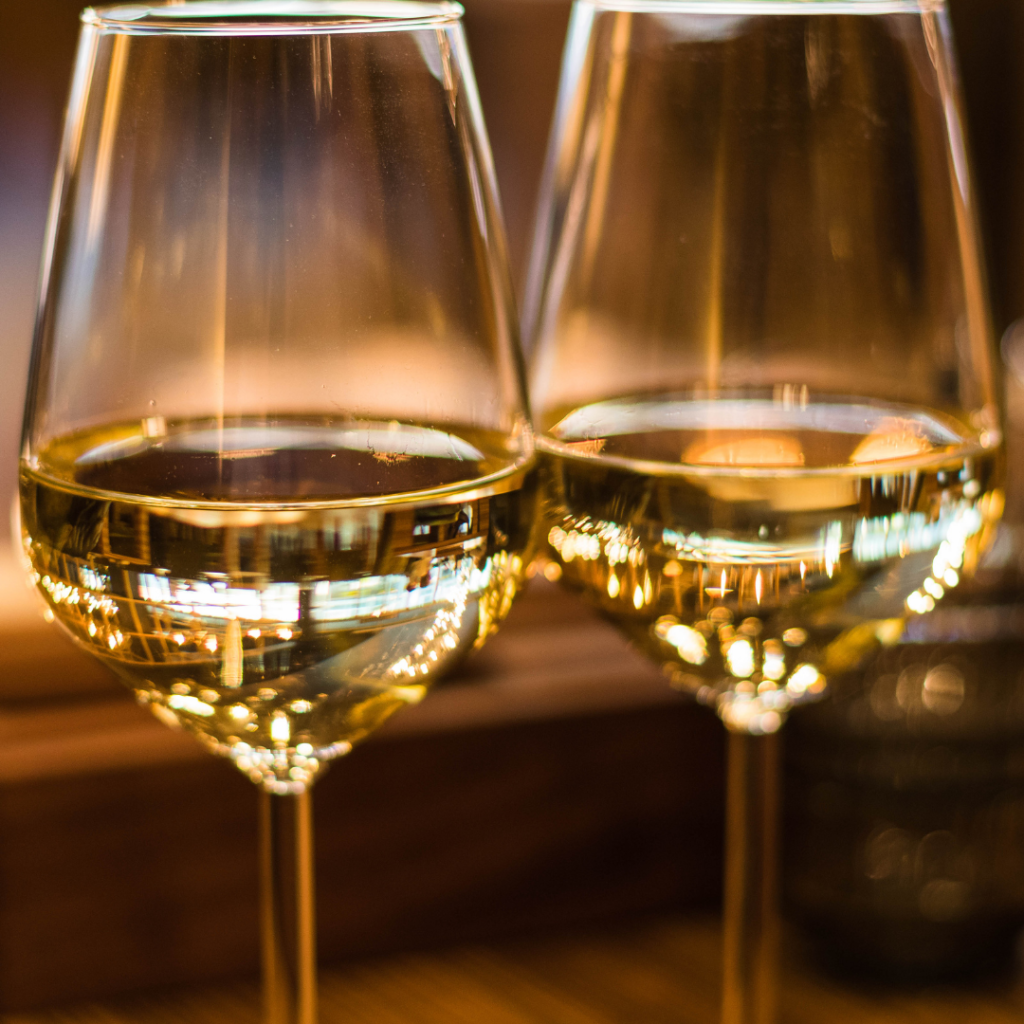 Beer Drinks
Try to avoid beer if you are aiming for a strict keto lifestyle. Because beer is made of grains it contains alot of carbs.
The majority of beers are really bad for weightloss, but there are a few low-carb options you can use if you really need to drink beer.
Top 5 Low-Carb Beers To Try
Coopers Clear
Hahn SuperDry Premium Low Carb
Summer Bright Lager
Pure Blonde Ultra Low Carb Lager
Burleigh Brewing Bighead
Great Northern Original Lager
Carlton Dry
Iron Jack Lager
Coors Light
Hahn Ultra Crisp Gluten Free
All these beers are low in sugar content, low-carb and low-calorie that won't cause drastic bloat and the classic beer belly. (Drink in moderation)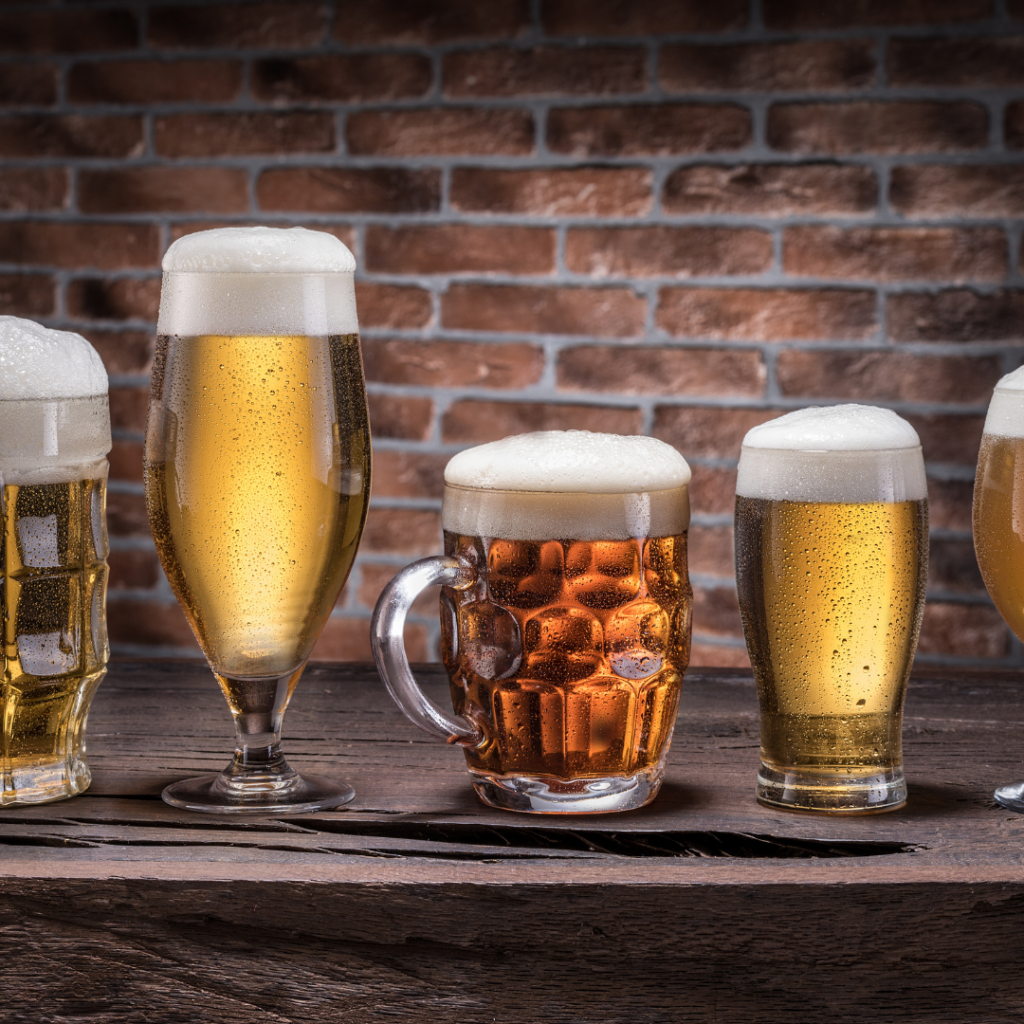 Spirit Drinks
Pure spirits like rum, brandy, whiskey, vodka, gin, and tequila contain zero carbs and are all perfect on the keto diet.
The real killer with spirits are the type of mixers you put in. Mixers such as soft drinks, juices and sweetners add a ton of sugar to each drink.
Try mixing spirits with sugar free alternatives such as Sparkling water, certain tonic and soda drinks with a little lime for flavour.
These types of drinks will keep the carbohydrate levels down so that you can maintain your weight.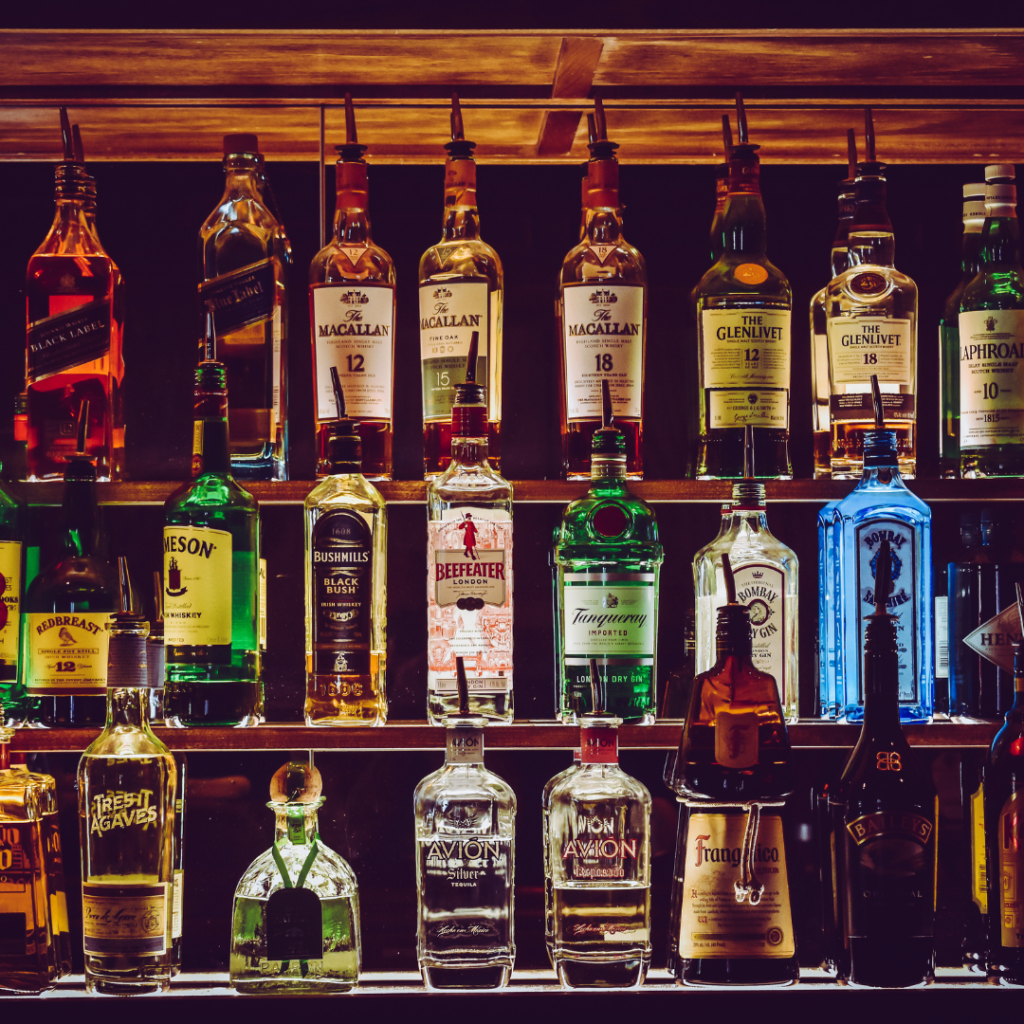 Need Help Sticking to a Keto Diet Plan?
Before you go and waste any kind of money anywhere else I urge you to give the Custom Keto Diet Plan a Shot!
Try Out The 8 Week Custom Keto Diet Plan Today!
The Custom diet plan uses all your data, height, weight and food preferances to formulate the perfect Keto Diet Plan to suit your body and taste. This only costs $37 bucks
So go ahead and "test drive" your custom meal plan without any financial risk. Order your custom meal plan, try it for 60 days, and see the results. In the unlikely scenario you're unhappy with the service, email us your receipt and we'll return your payment without question.

Can I Drink Alcohol on the Keto Diet?
You can drink alcohol and stay in ketosis.
Drinking alcohol while following a keto diet will affect your progress, so try to do this in moderation. (Example have 1 drink per day of a low-carb variety)
The rate of your bodies ketosis state will slow down if you drink too much, so try and get a fitness hobby replace drink time if you are worried.
Drinking alcoholic drinks too excess will affect your goals of weightloss over the long term.
What Kind of Drinks Can you Drink on Keto? Sensational Keto Alcoholic Drinks For You!
Water, water, water is the best kind of drink you can consume on the ketogenic diet.
Here is why, it helps:
flush out waste from your body
regulate your body temperature
helps your brain function better
If water isn't your thing then try out these alternatives to get you through your perfect day:
Sparklng Water
Coffee & Tea, but watch the sugar content you add
Zero-carb energy drinks
Diet soda, that is caffine free
Low carb dairy products
Smoothies that are keto friendly
Keto alcoholic drinks which are low in carbs
Just read your labels on each product you are looking at buying to make sure they are low in carbs and low in sugar.
Which Alcohol has the Least Amount of Sugar?
Straight hard spirits by far have the least amount of sugar. They generally contain no carbohydrates unless you mix in softdrinks and juices.
So rule of thumb when drinking for Ketosis is choose:
Straight spirits first
Dry wines secound
Beer last
Follow this rule of thumb and you will achieve your goals of the hottest body on the planet.
What is the Healthiest Keto Alcoholic Drink?
If you want to be healthy when drinking then lean towards these drinks in order for your consumption pleasure:
Tequila
Red wine
Rum, Whisky, Vodka & Gin
White wines, Dry
These kinds of drinks in moderation have some amazing health benefits that will suprise you.
They can aid in heart health, help prevent certain diseases, reduce anxiety, help reduce weight and contain antioxidants.
Add in this and the fact that hanging out with friends and laughing is amazing for your mental health.
Don't make getting into shape too serious or you will give up. This all has to fit in with your healthy lifestyle which also means having a good time.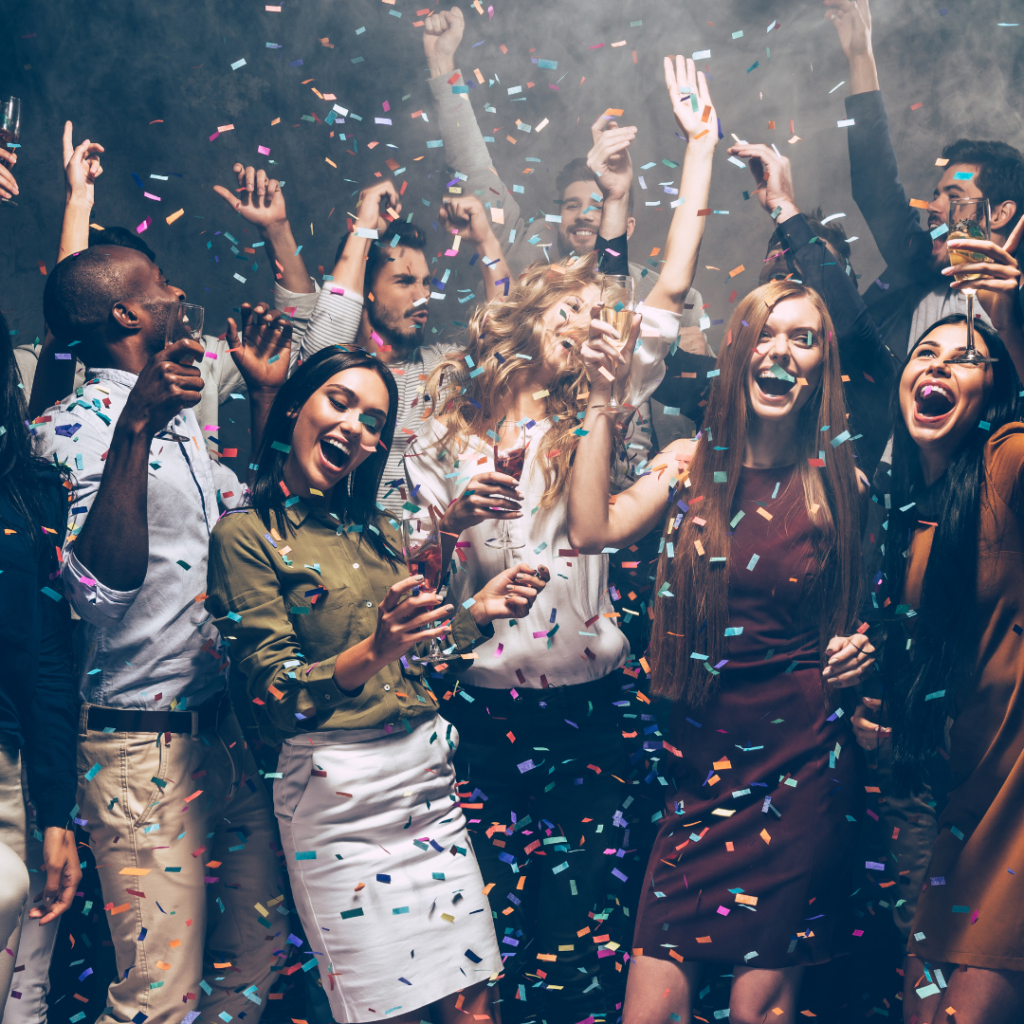 Can I Drink Alcohol and Still Lose Weight?
Of course you can, My wife and I have, but we do have a little secret weapon called Keto Os Nat at our fingertips.
The truth is too much alcohol can hinder your weight loss and can even lead to packing on extra weight.
Good news is that if you want to enjoy a drink without sabotaging your weight loss goals and dream you can. Just keep it to a minimum.
I would stay to 1 glass of wine, 1 beer, 1 glass of spirit per day if you have big goals for weightloss.
Need Help Getting Body Into Shape?
So, how much fat do you want to shed? And how eagerly do you want to enhance your health?
With your custom keto meal plan, you'll finally have control over your health and figure. Here's what you'll get if you start today:
An eight-week meal plan created based on the expertise of certified nutritionists, personal trainers, and chefs.
Meals that have calorie and macronutrient content tailored to their specific situation and goals.
A nutrition plan with food variety to ensure they will get a wide range of nutrients and boost the likelihood of sticking to their diet.
Meals that are based on personal food preferences to make their diet enjoyable and help them stay on track with their plan.
Detailed recipes with step-by-step instructions to make meal preparation super simple (no prior cooking experience needed).
A downloadable shopping list each week that details every needed ingredient they will need in the upcoming seven days.
Options on how they can customize every meal even more to suit your taste buds.
We'll show them what to eat every day to reach their goals in the fastest and most enjoyable way.
So go ahead and "test drive" your custom meal plan without any financial risk.

For more help with the ketogenic lifestyle check out these amazing posts: