It is no big secret that Instagram has completely changed the face of travel and tourism. We first went around the world in 2004 when Facebook was just a fledgling thing and life was all about MySpace. The impact of social media in those days was virtually null. We had to sit in an internet cafe for hours on end just to attach a few photos to an email. Now we get instant gratification and satisfaction as our beautiful filtered shots are uploaded on the spot!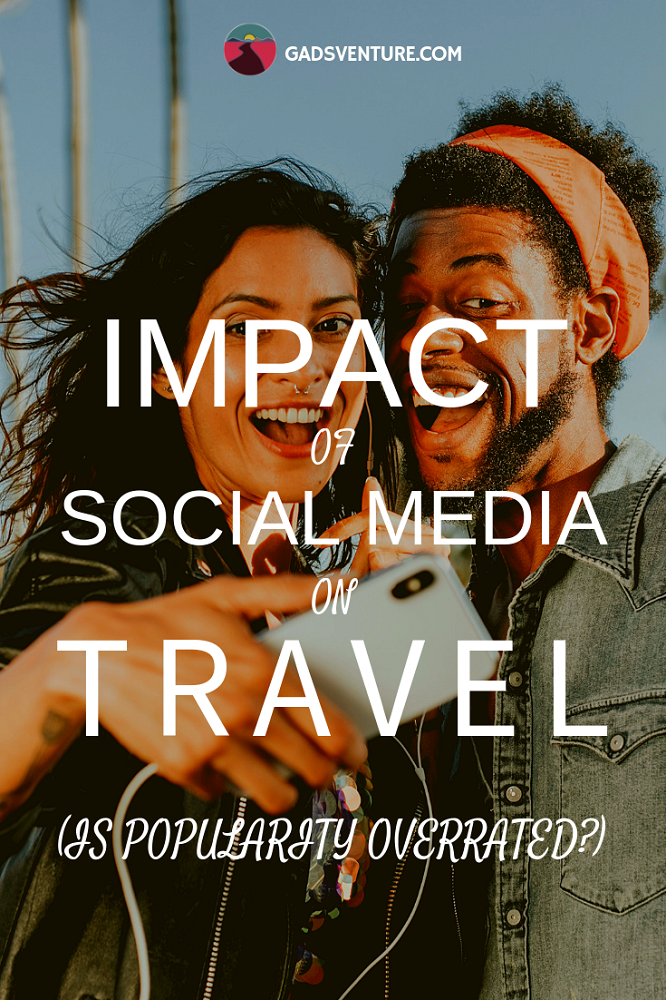 So how great is the impact of social media on travel? I will admit it affects us quite a bit! Instagram inspires us and allows us to inspire others to travel far and wide with young kids.
– Please take a moment to go and follow us on Instagram!
I think the impact of social media on travel is probably felt more deeply among millennials. They have mastered selfies, while our Generation X peers simply haven't had enough practice. They get to travel alone with hair straighteners, perfectly shaped eyebrows and designer backpacks. In contrast I struggle to wrangle 4 kids into a line up and god forbid if I asked them to smile for the camera! I only hope I remembered to put on a smidge of make up and my sunnies are on straight!
We asked Lori, a young millennial from Canada to explore the possible negative side effects social media has on travel.
A Millennial's Perspective: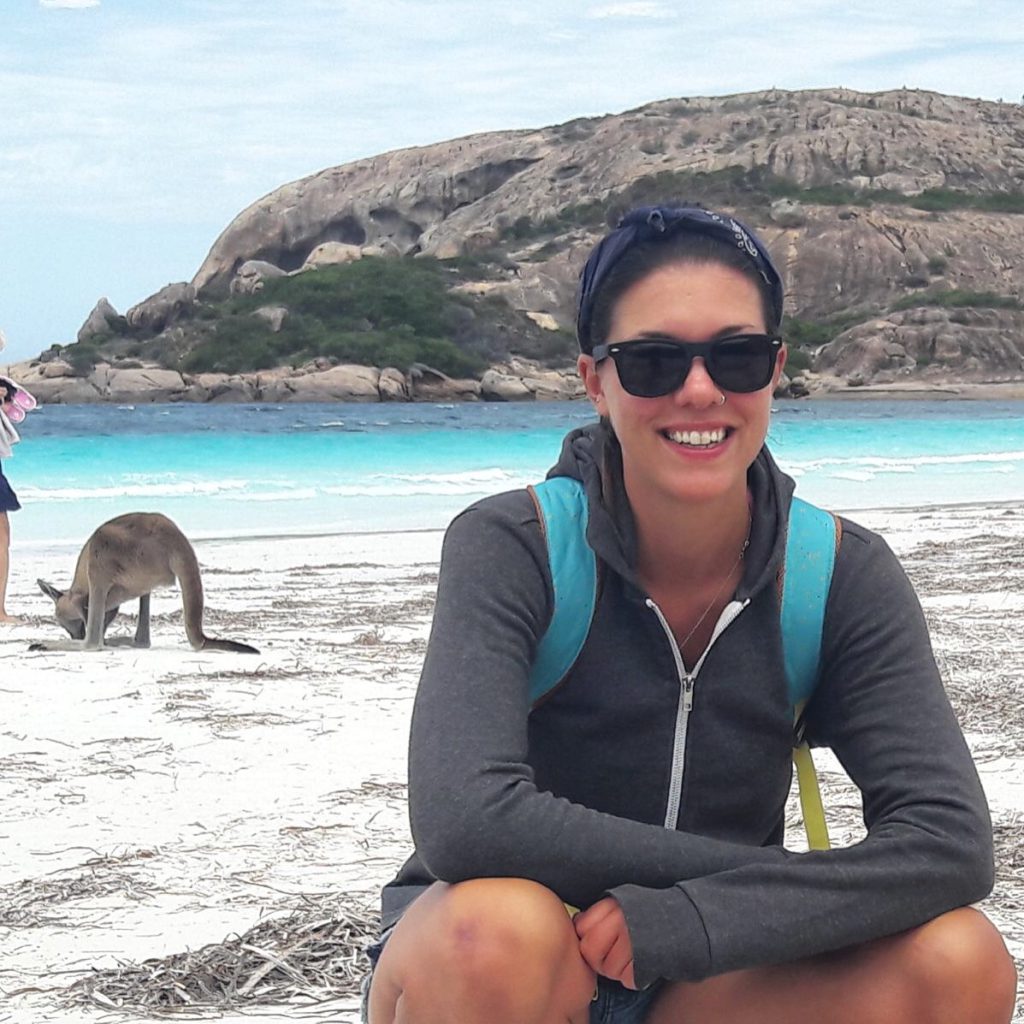 Bio:  My name is Lori. I'm a spontaneous, bubbly adventure seeker from Toronto, Canada who thrives on new experiences, places and really experiencing the beauty of this world. I'm not one to sit still for very long and I'm always on the go. I discovered my love for travel after leaving an unfulfilling job to live and travel abroad for 18 months in Australia and New Zealand.  The experience changed my life and opened my eyes to a new passion for life and new experiences.  I knew after that travel will always be apart of my life.  I created Wanderlush Travel as a way to share my experiences with the hope to inspire others to travel and follow their dreams.  You only have one life and if you aren't chasing your dreams then you aren't fully living. 
The Impact of Social Media
The faraway places we once dreamt of that seemed far beyond our reach are now only a swipe and like away thanks to the impact of social media.  Instagram has become our window to the travel world with the rise of social influencers and millennial travel.
So, has this affected the way we travel and the destinations we are now more inclined to travel to?  The impact of social media is so great that places we had never even heard of now fill our feeds. We watch beautiful people in flowing dresses dance along the beach at sunset in a faraway land.  We idolise over couples who have travelled the world together through remote parts of South East Asia. 
They make this dream seem so easily attainable for the ones who work away at their 9-5 saving for that two week yearly holiday.
They Make it Look so Easy!
Is it as easy as it seems on social media?  Save your money, quit your job, travel the world and pure happiness is yours! This seems to be the message portrayed by many influencers in the travel world on Instagram.

As a millennial myself I have felt this urge before and did just that. Quit my job to travel and live abroad.  I spent 18 months travelling, living and working in Australia and New Zealand.  I ventured to places I had never dreamed of and experienced a happiness and level of freedom I didn't know existed. 
Doing that at the age of 30, while I should have been trying to climb the corporate ladder was a terrifying yet exhilarating experience and one I will never regret. 
The rise of the digital nomad culture and social media influencers has made this seem so easy. We may find ourselves asking "If that person can do it then why can't I?"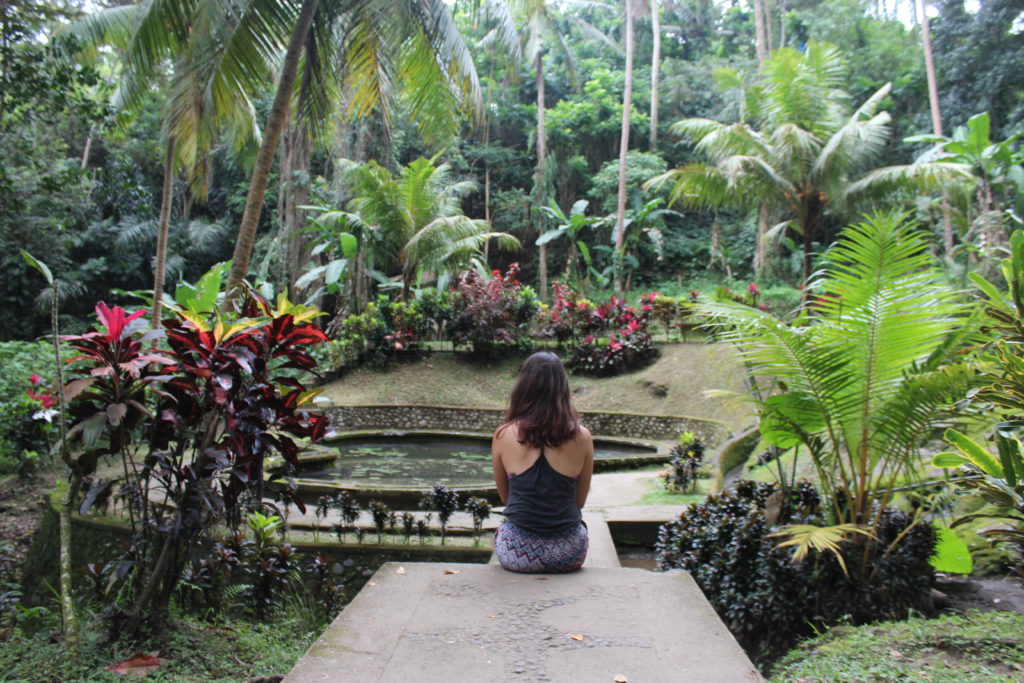 Moving Away from the Traditional
So many millennials seem to be moving away from the cycle of working for someone else's dream while earning a pay cheque. You have to rely on someone else to dictate when to take that holiday break which we yearn for all year round.  That beach as a wallpaper on our computers as we google and pin our next wanderlust adventure has a lot to answer for!
But is this kind of impact of social media a good thing? As workforces become more casual and less invested, surely it will end up being the consumer who suffers in the end.
Freelancing has become increasingly popular as a means of income among this generation as it leaves room for the freedom to travel.  This of course is not for everyone.  Some people are perfectly content with the idea of knowing when the next pay is coming. Some people like the comfort of routine.  And there is nothing wrong with that.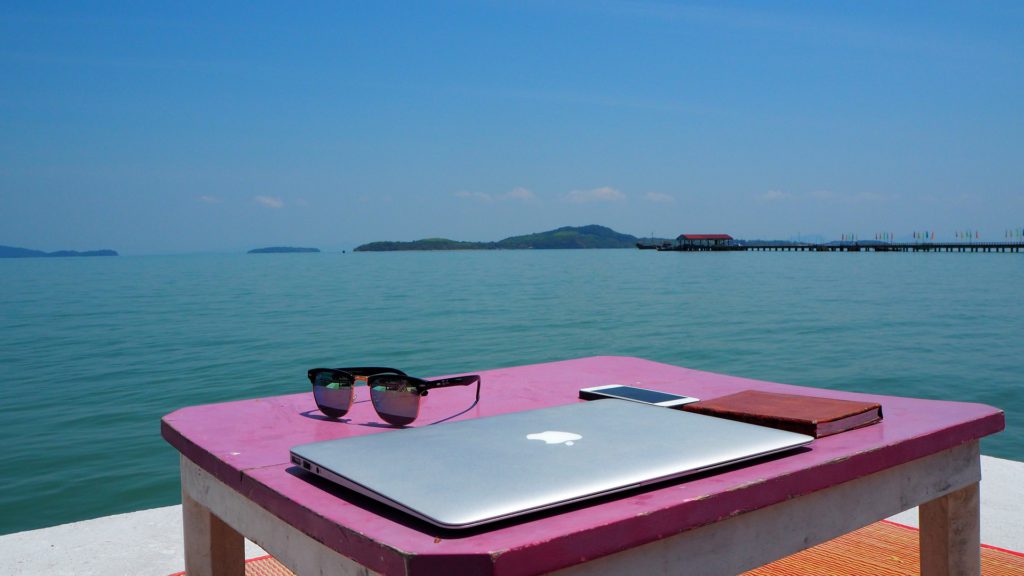 The main thing is this life is to be happy.  Find something you love and own it.
Instagram Influencers
Instagram for many millennials has become a means of earning money and receiving paid brand partnerships. Getting paid opportunities based on how many followers and likes.  It's become a competition. Some Instagram stars (and not all but many) are buying followers and Instagram bots to increase their popularity and brand awareness. 
In my eyes this takes away from the authenticity of what sharing your photos and content was originally all about. 
Some may question: Do we get seen then? Especially with how the algorithm has changed making it increasingly difficult to gain and maintain followers.
I believe technology has opened the world to us! Many of us flock to social media for travel inspiration as we look to our favourite bloggers and influencers for tips on where to go. This would have to be seen as a positive impact of social media on travel for millennials and beyond!
Destination Disappointment
Some millennials and travellers may however be disappointed when they arrive to the social inspired destination as content creators spend so much time curating the perfect wanderlust worthy photo enhanced with filters and photoshop. The destination may not be as incredible as it was portrayed on Instagram, IRL (In Real Life).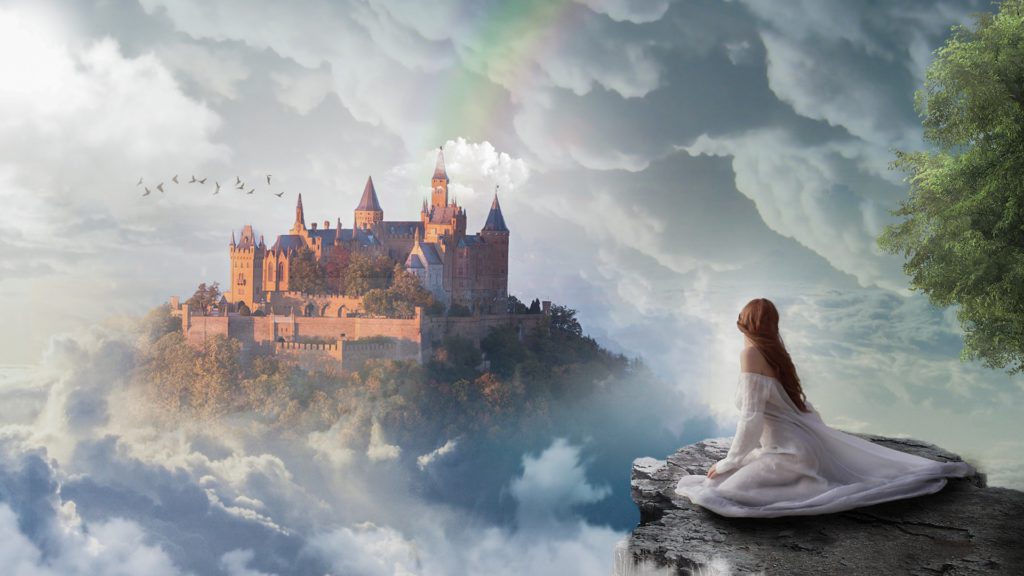 There is an art that goes into it.  But we must keep in mind this is an extension of how we have always taken photos, we never framed the bad ones. We curated photo albums. Instagram has allowed us to curate our digital travel life in a feed for the world to see so we can prove we are "living our best lives."

Are You Living Your Best Life?
Thanks to social media's impact, we have created a world of imagery and an encyclopaedia of drool worthy photos only an app click away.  But I find myself questioning, as much positivity this has is there also a negative side?
As we travel many of us strive to get that Instagram worthy photo as if it has become a competition.  Influencers and social media travel stars venture all-expenses-paid to dreamy locations and plan their shoots, wearing sponsored clothing for brand awareness, taking hours to perfect that one photo with the goal of reaching the explore page on Instagram. 
Like Me!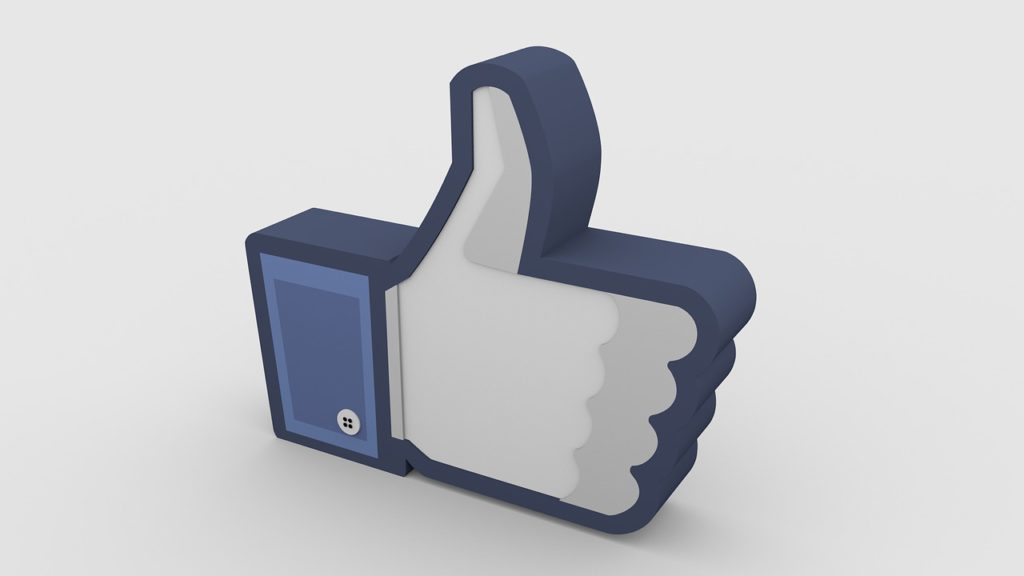 As humans we tend to naturally crave approval. Scarily, the addiction of likes for photos has seemed to creep its way into the millennial era at unparallelled speeds. 
We may not want to admit it, but if our photo does not do well or followers don't increase many of us may feel a sense of disappointment.  I know I have.

Secret Spots Saturated
Destinations that were once more for the off-the-beaten path travel spirit have risen to stardom through the power of Instagram.  The swing in Bali?  The hot air balloons in Cappadocia?
Our feeds are all full of endless copies of the same photos filling our hearts with wanderlust. But, at the same time I find myself getting bored of seeing the same photos over and over.
Has this spike in social wanderlust also contributed to an influx in tourists and contributed to society's carbon footprint growth? How many of these places that were once secret hidden gems have now become over saturated with tourists? Turns out quite a lot .

Sustainable Travel
Many countries are enforcing regulations in attempt to control tourism levels. These include increasing ticket prices and limiting the number of visitors at certain times. Although this may have a positive effect of bringing in more money and tourism to countries, it also leads to more pollution and trash left behind if people are not being responsible and sustainable travellers.
More people are becoming aware of the importance of sustainable travel
and there definitely seems to be a growing movement in a positive direction especially with the banning of plastics in some countries. However, it is still a very large issue and something we all need to keep in mind when travelling.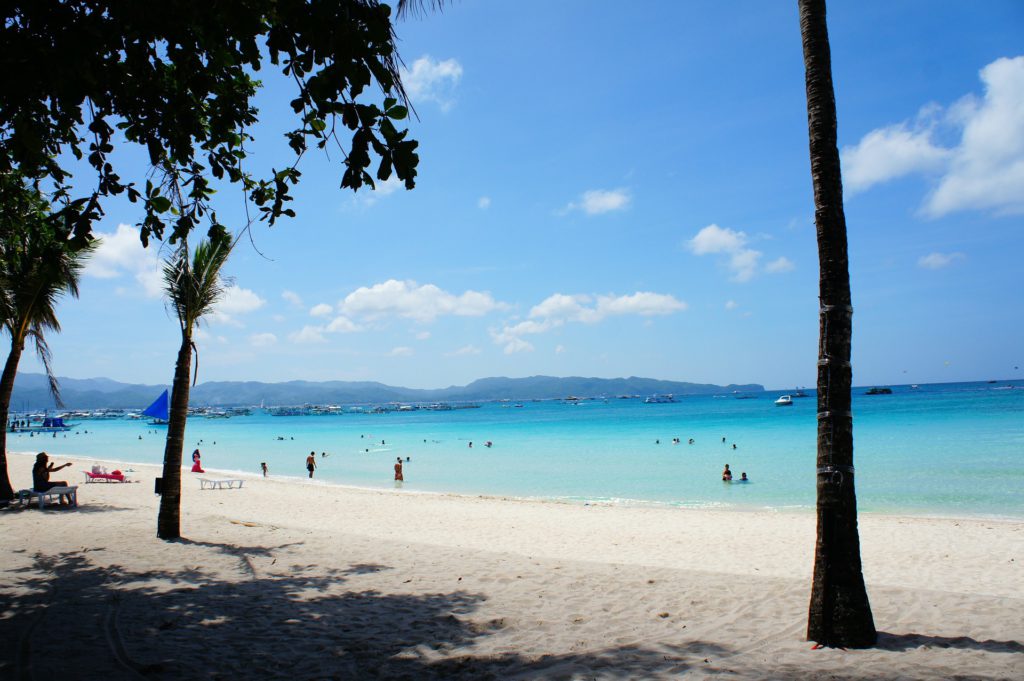 Instagram is Here to Stay
Instagram doesn't seem to be going anywhere! It will continue to be a platform millennials and travellers go to for destination inspiration. We need to remember that social media only portrays the image the poster wants the world to see. It's not real life. It is our job to remain educated and aware of the impact of social media on the world. We must do our best to be responsible and conscious travellers.
I know I love posting pictures of my travels on Instagram and sharing experiences on my blog. I do this with a goal in mind – to inspire others to travel.
The world is a beautiful place! It is so amazing the power and reach Instagram has. It has allowed us to discover so many amazing places we may not have known about otherwise.
The Impact of Social Media – Good or Bad?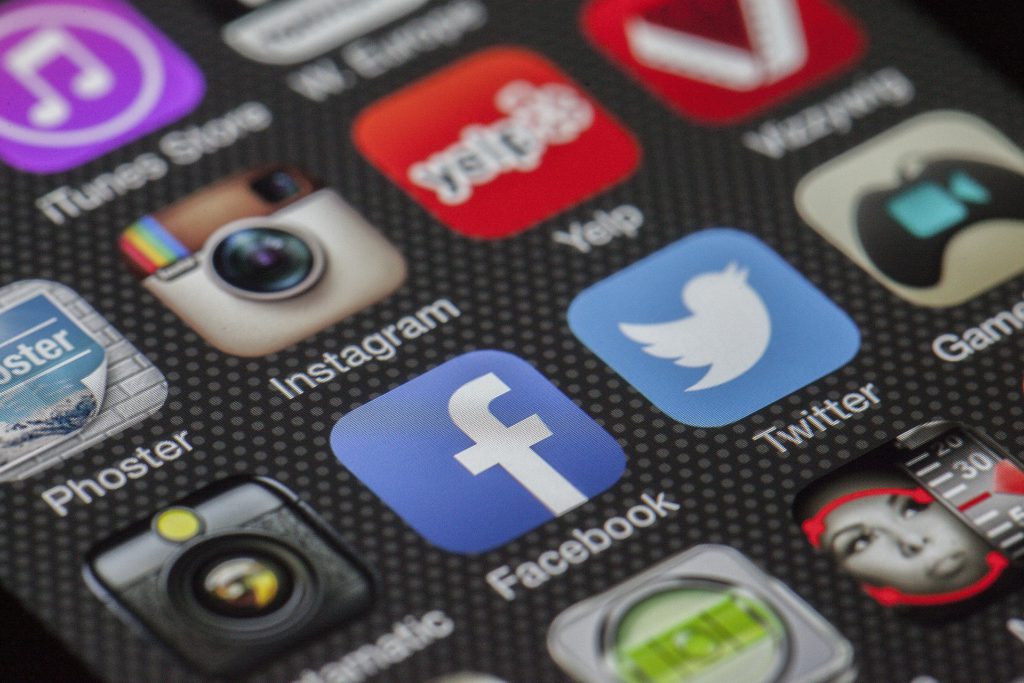 Hi, it's me again. Whilst social media will continue to be a huge contributing factor in deciding the places we travel to and the travel products we use, we as a generation of travellers must attempt to keep in check the over saturation that will come with this. We have a responsibility to ensure pristine sites are not ruined by mass tourism and can be enjoyed for generations to come.
And then there's the tragic losses of life that have unfortunately occurred thanks to people searching for a viral post. Just recently in 2018 three young Canadian YouTubers died while filming an ultimate waterfall plunge. The footage went viral, but at such a cost! Sadly they were not the first, nor will they be the last to suffer this fate.
But how do we achieve balance?
Be aware that heavily edited Instagram pics may not be a realistic portrayal of a place.
Be careful.
Don't be so easily influenced by influencers, do your research first.
Use responsible tour operators.
Visit sites in off-peak times and seasons.
Take only photographs and leave only memories.
Gadsventure is heading to Bali next month!
We have used Instagram to search for the places we might want to visit including Nusa Penida, the Bali Gate, the Bali Swing, the Tegalalang Rice terraces. These are all easily found through a hashtag search.
There are even videos on YouTube with the search term "The Most Instagrammable places to see in Bali!"
I think the impact of social media on travel can be positive, as long as you have balance. I will certainly use Instagram and YouTube for inspiration when choosing where to take my family on holiday. But I won't kill myself getting up before daybreak, or hanging over a cliff to get the money shot of the number one most Instagrammable spot. To me, it's not actually worth it. But, I'm not a millennial.
What's Your Opinion?
Do you think social media is ruining or enhancing our travel experiences?
Leave your comment below.