Need something fun for your kids to do on the holidays or weekends? Then the Time Zone Sunshine Plaza amusement arcade may be the place you are looking for.
Our 3 older kids love it here and it is one of the bigger Time Zone centres on the East coast.
Brand new and only opened 1 month ago it has become a popular place to hang out on the stunning Sunshine Coast.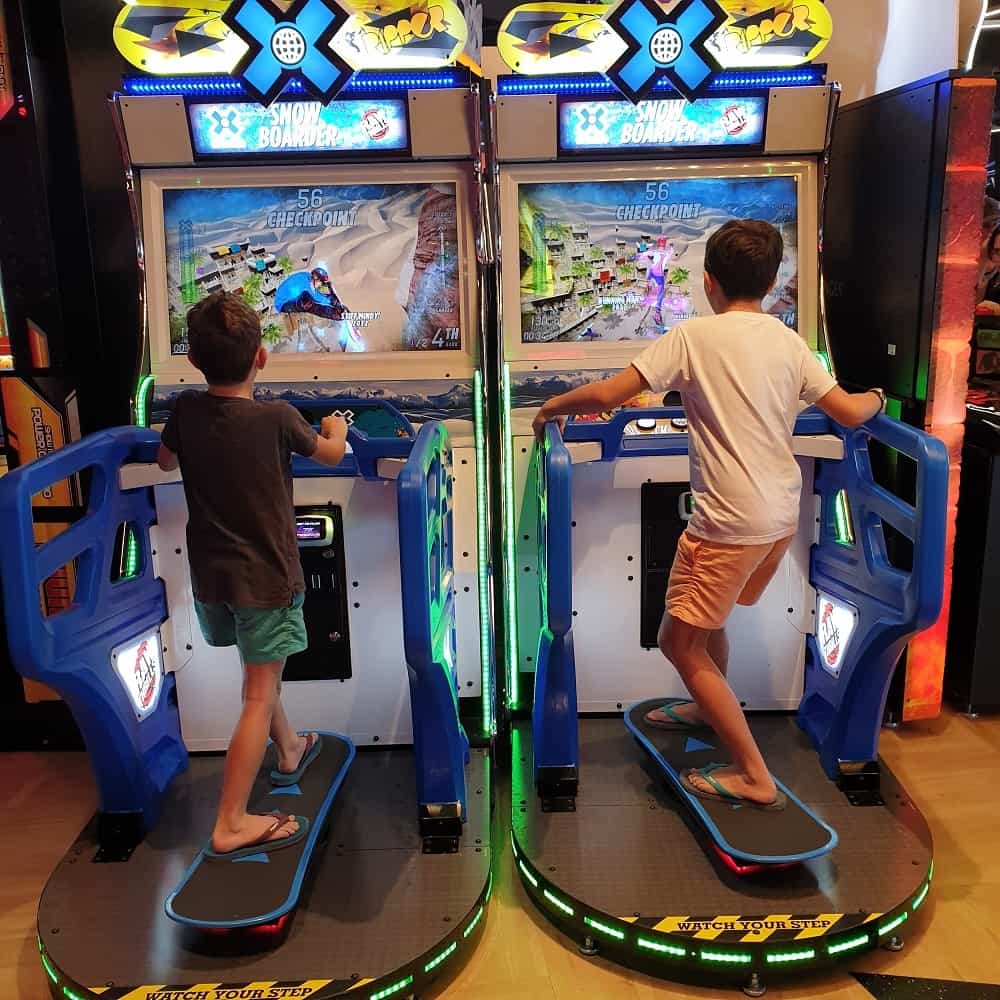 Where is the Time Zone Sunshine Plaza Located?
You can't miss it! Situated at the beautiful Sunshine Plaza shopping centre on Maroochy Aerodrome Road.
See Map for the exact location below.
How Much Does Time Zone Cost
Here are your options when visiting the Time Zone arcade:
Arcade Credit
Load up your power card with one of the following and just tap and swipe to play.
Buy $25 credits & get $30 worth of value
Buy $35 credits & get $45 worth of value
Buy $50 credits & get $70 worth of value
Buy $100 credits & get $150 worth of value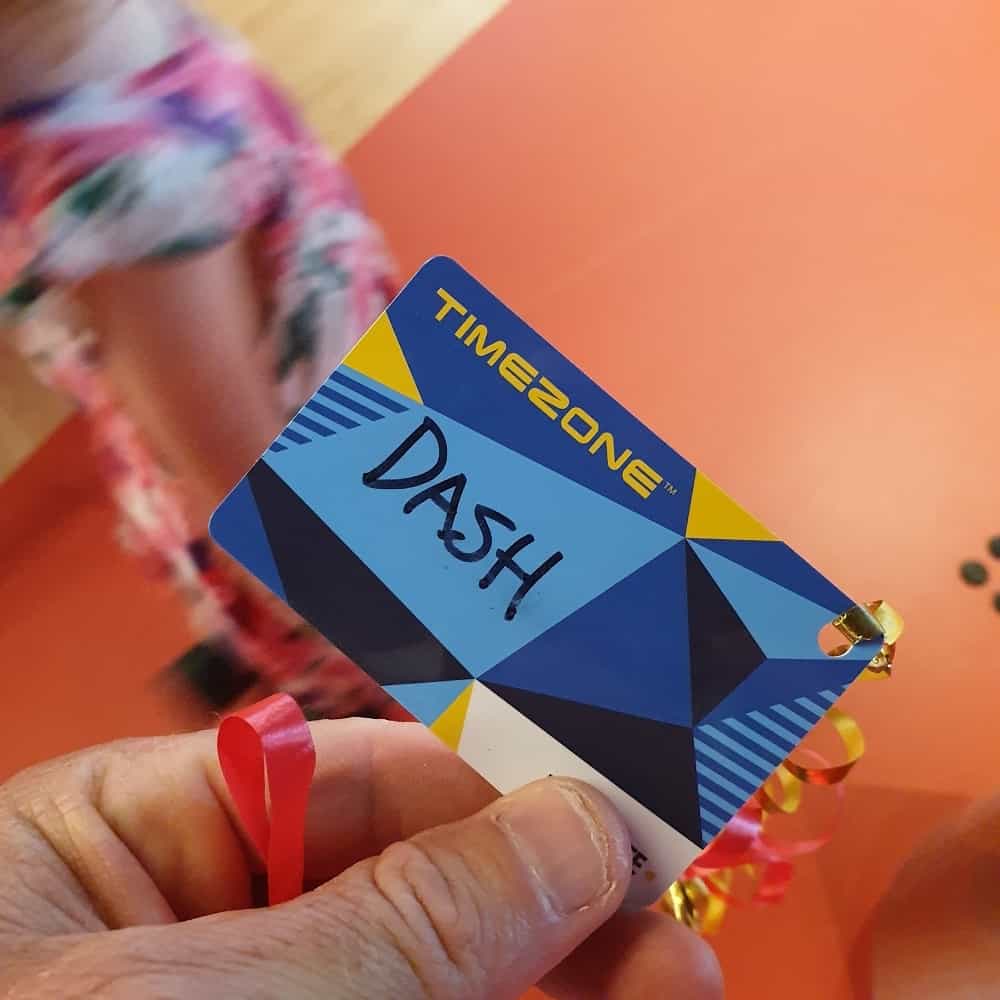 Time Play
Load time onto your power card and play as many games as you can in your allocated time.
Purchase 30-minute of game time for $20
Purchase 60-minute game time for $26
Gift Cards
Purchase gift cards for friends and family online or at the arcade. Our boys got $100 dollar power cards for Christmas, lucky boys!
Time Zone Sunshine Plaza Games & Attractions
There is so much to do at Time Zone for all ages.
Some of the games are too big for certain ages but usually, they will have a sign or an attendant to warn you.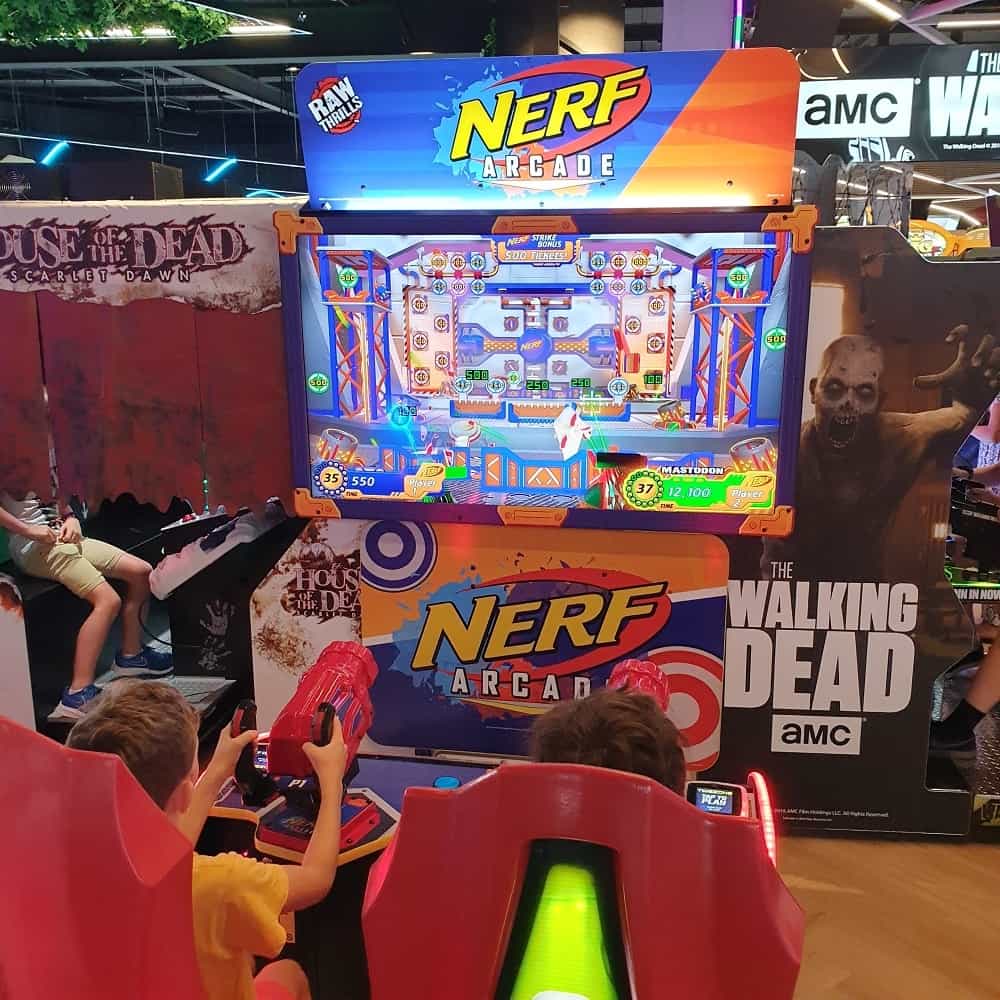 Time Zone Arcade Games
They have an extensive range of games at Time Zone but be warned some are worth the $2.20 to play value while some aren't.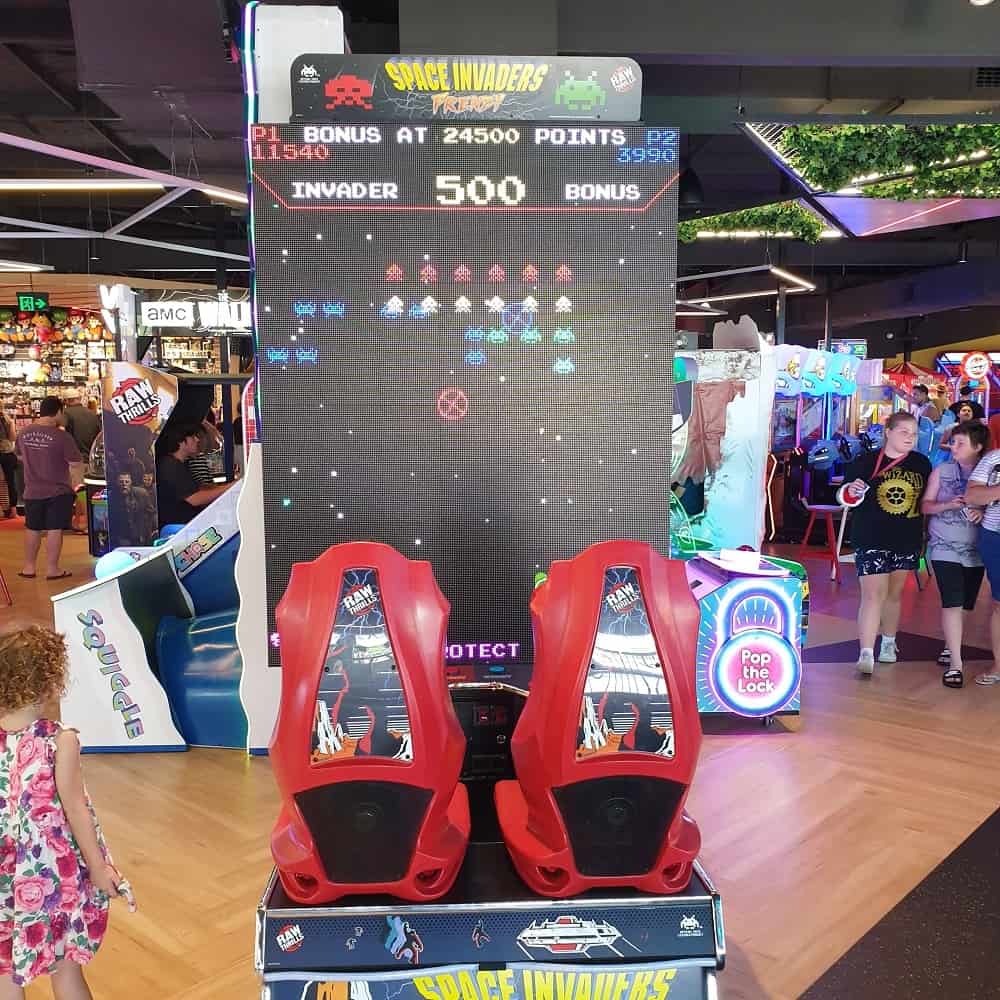 Here are some of the most popular games:
Space Invaders Frenzy
Shoot the Hoops
Outrun 2
NBA Hoops
Luigi's Mansion
Hyper Shoot
Connect 4
E-Claw
Mario Cart
Teenage Mutant Ninja Turtles
King of the Hammer
Tekken 7
Halo Fireteam
Dark Escape 4D
Time Crisis 5
Moto GP
Big Sweet Land
Air Hockey
Virtual Rabbids
Rabbids Holywood
Typhoon Motion Simulator
Pinball
Daytona
Pump it Up – Prime 2
Flying tickets
Sound stage
Crossy Road
Crazy Tower
Wizard of Oz
Walking Dead
Big Buck hunter
Cruisin Blast
Angry Birds
E-Claw Cosmic
Let's Bounce
Snapshot 2 – Photobooth
Mega Colour Match
Mine Rider 2 – 3D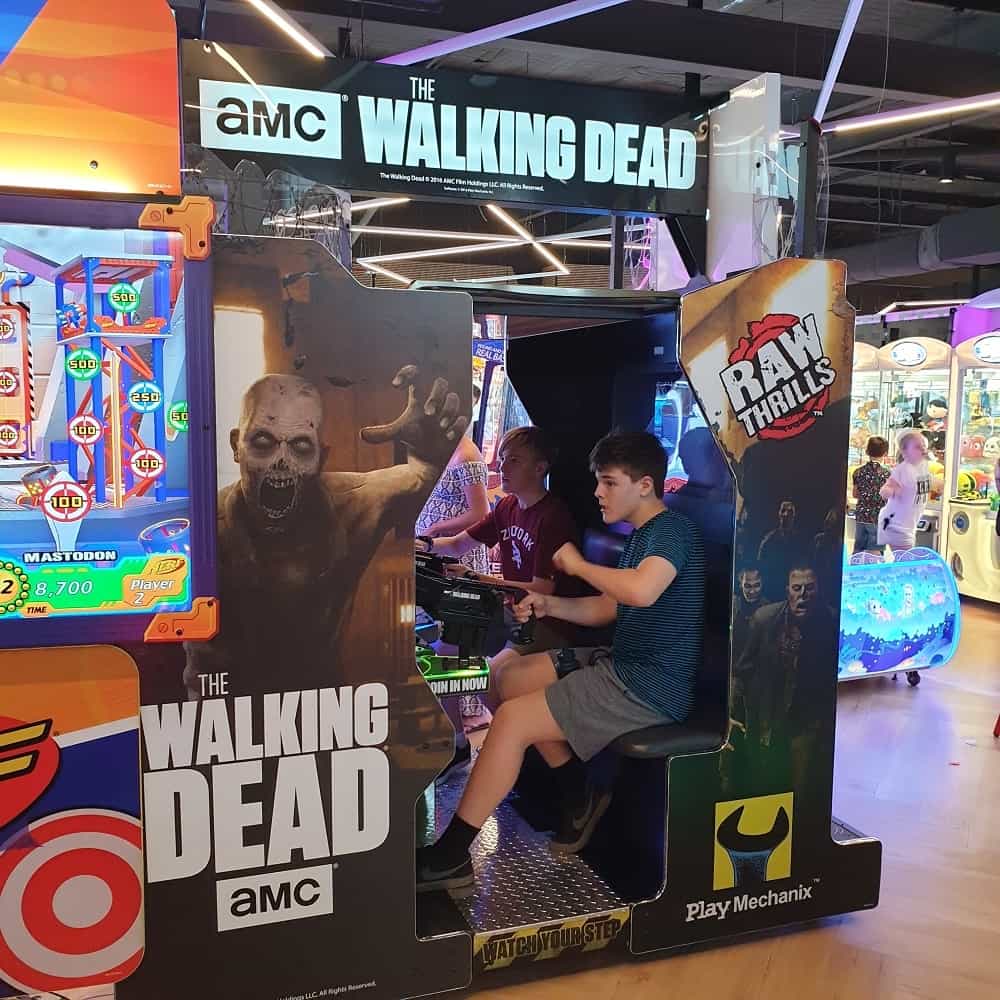 We haven't mentioned every game, but almost.
Just tap your card on the card reader to play, it is that simple. The card reader will tell you your remaining balance.
Time Zone Attractions
The arcade not only has a tonne of games, but it also has major fun attractions inside.
Bumper Cars
Smash your friends and have some fun.
Ride Costs – $6.00 per ride and you must be over 1.45 meters or you will need to ride with an adult.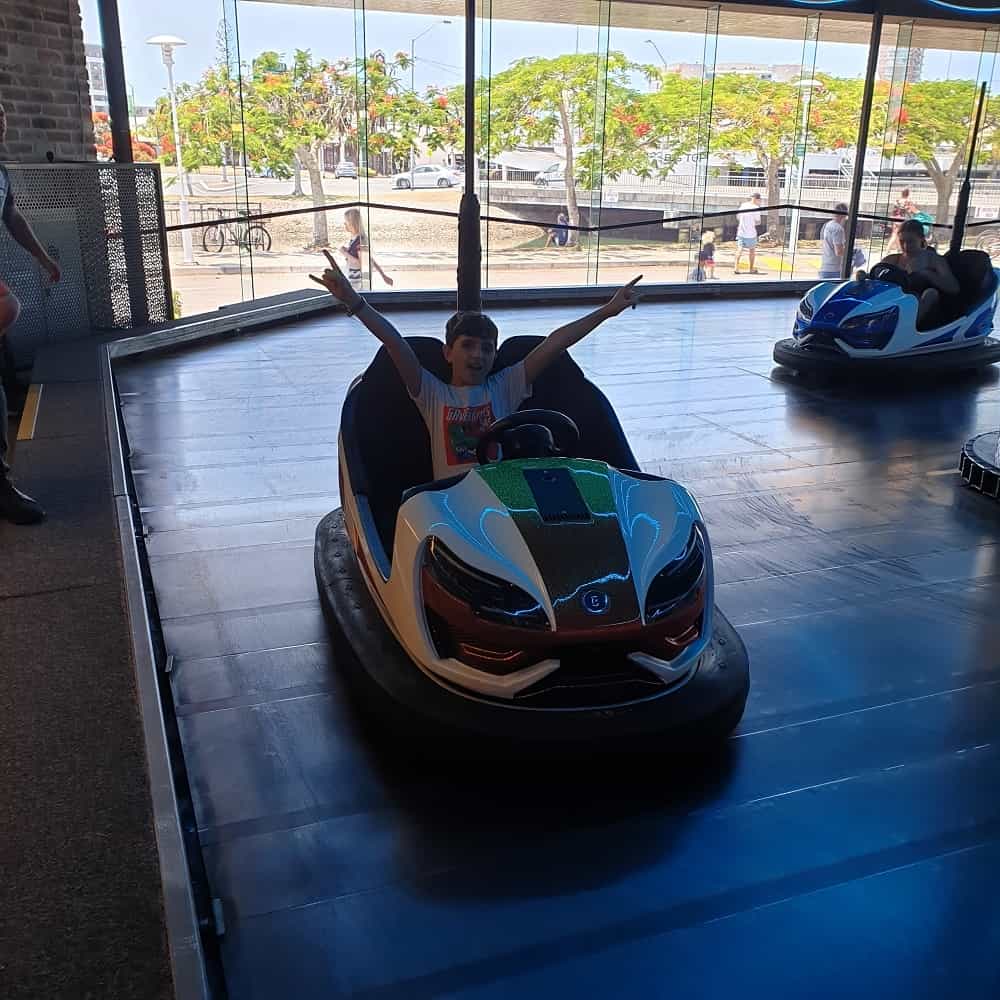 Laser Tag
Get a group together and fight it out in the dark, try not to get hit.
Laser Tag options are:
1 game = $12 per person
2 games = $20 per person
Under 110 centimetres can not play laser tag and children under 7 must be accompanied by an adult.
The objective of the game is to capture the other teams base and shoot their target.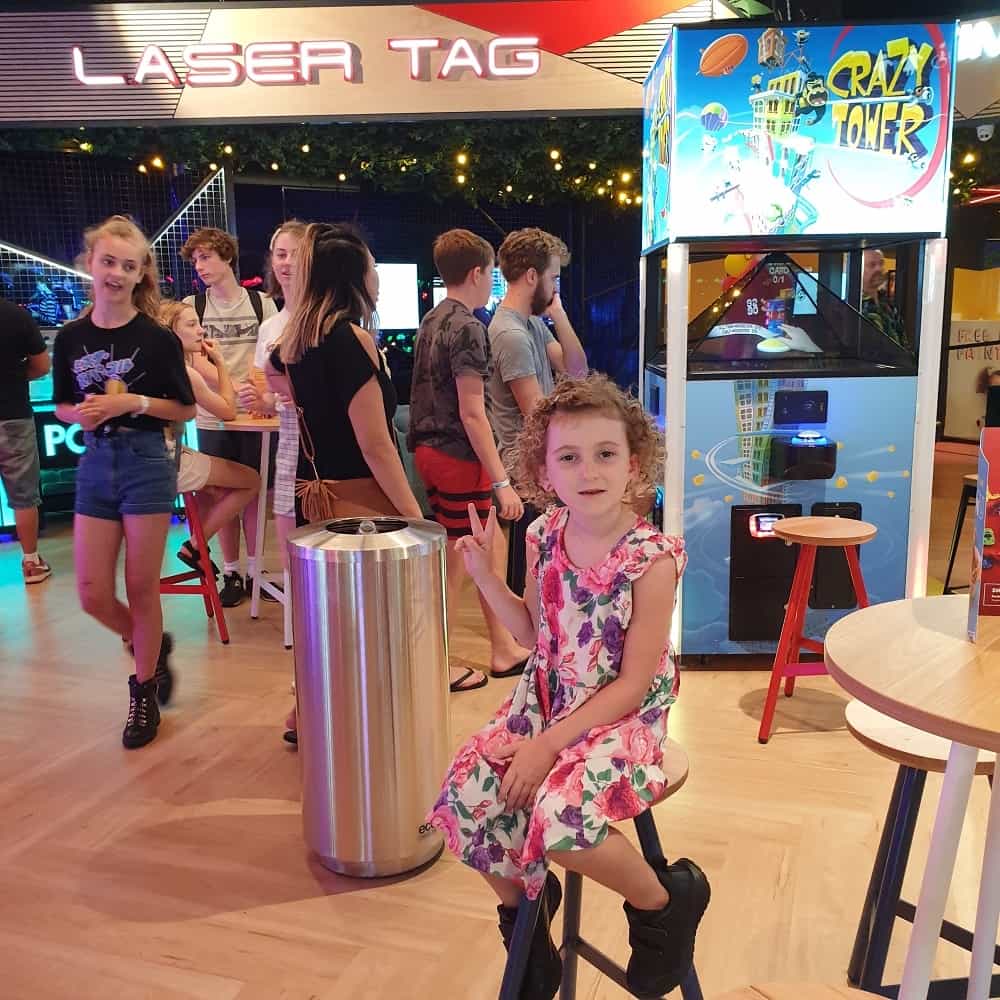 Bowling
A good old classic King Pin bowling game great for all ages.
Bowling costs for 1 game – $10.00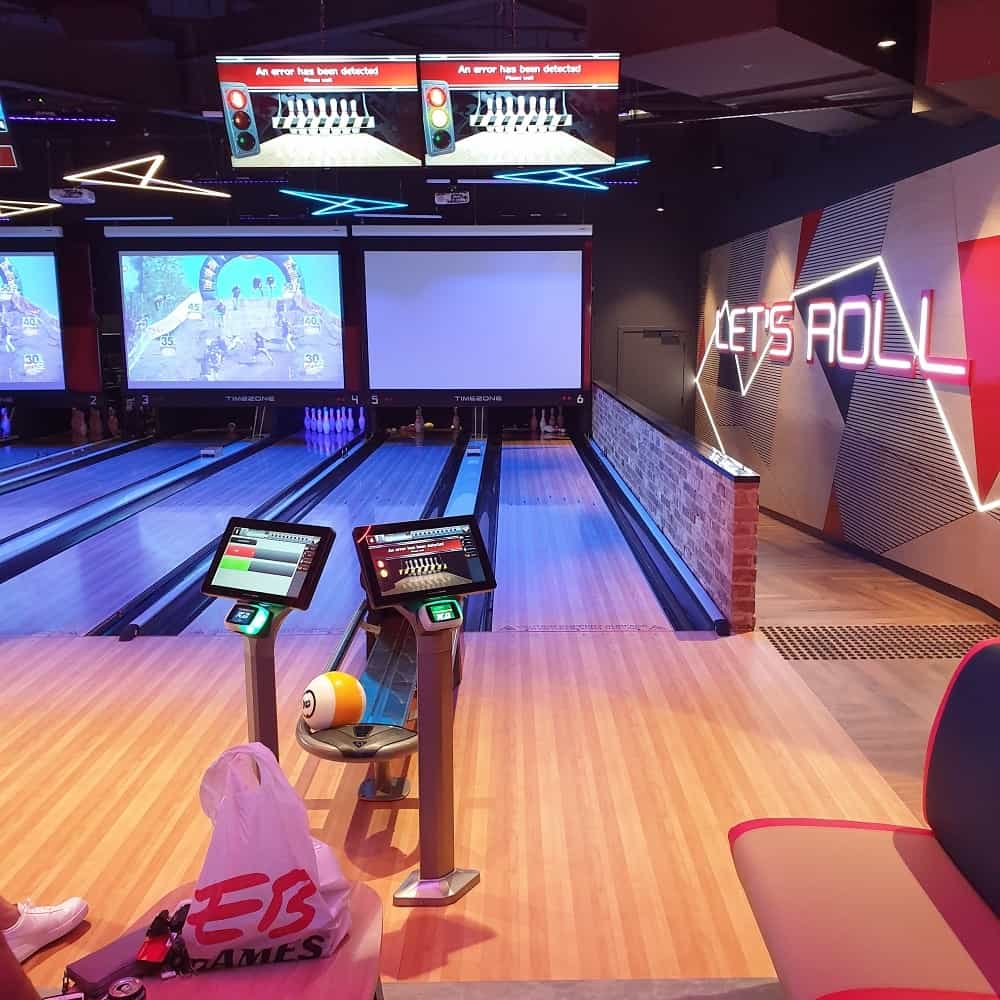 Mini Bowling
This is a modified bowling game that uses smaller balls. Heaps of fun and you get 10 panels to perfect your strike rate.
Bowling costs for 1 game – $6 dollars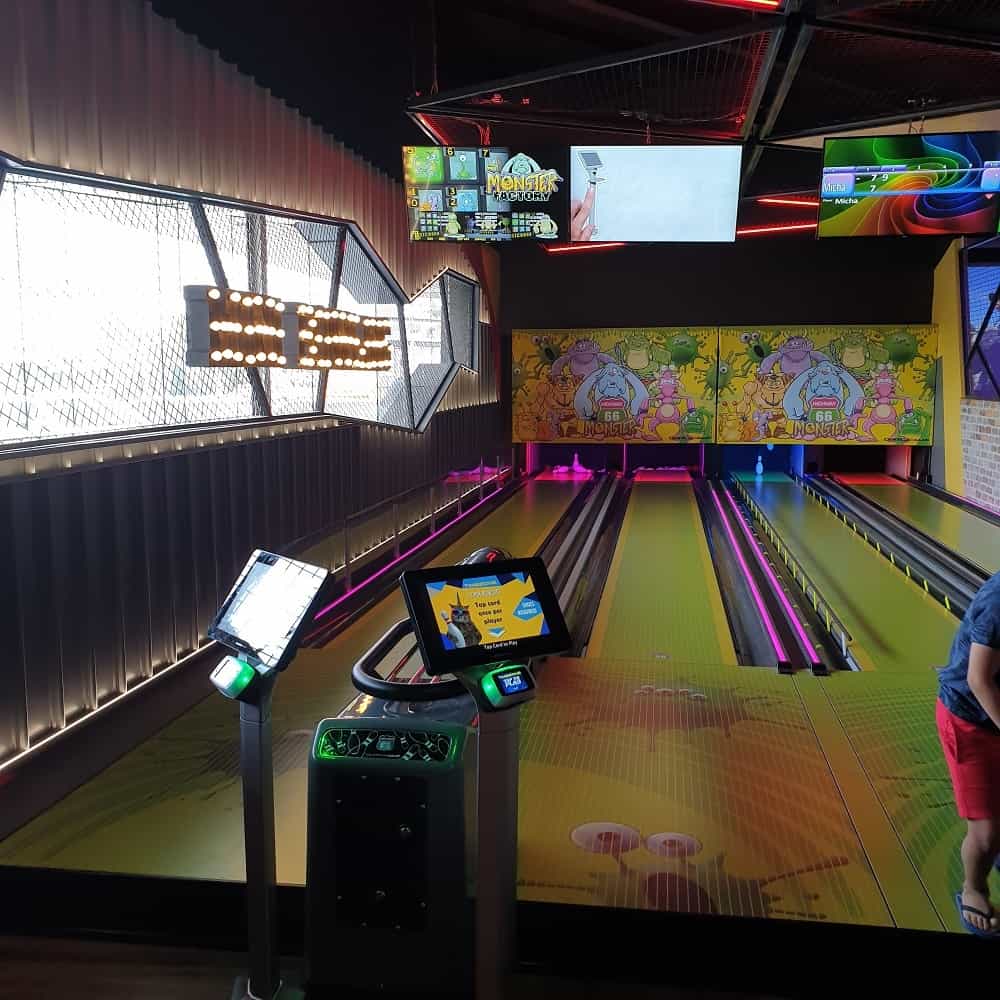 Glow Golf
Golf costs $12.00 per person for 12 holes. Try to get a hole in one on this unique glowing course.
Topspin Table Tennis
We all know how Table Tennis works, it's fun and fast so give it a try!
30-minute session – $10.00
60-minute session – $15.00
Pool Tables
Play against your buddy in a classic game of pool.
Escape Rooms
These are a great adventure for older kids and adults. You must be over 14 to play and have a group of 2-6 people to really enjoy the mystery.
You need to piece together clues and unlock each part of the puzzle to open the doors in the allocated 60-minute time limit.
Off-Peak price – $100 per group, open until 6 pm
Shoulder price – $100 per group Sun – Thurs, 6 pm till close
Peak price – $150 per group Fri – Sat 6 pm till close
The two main challenges they have at Time Zone Sunshine plaza are;
Blackbeard's Cabin
Pharaoh's Curse
Karaoke
Sing your heart out in your very own private Karaoke room at Time Zone.
Great for parties, hen nights, Bucks nights, team building, with friends or just to get that hidden singing talent out of your soul.
Prices for karaoke rooms are $60.00 for 1 hour Sunday – Thursday and $80.00 dollars for an hour on Friday and Saturday's.
Our Time Zone Sunshine Plaza Experience
We love Time Zone and whenever you mention visiting it to the kids they go crazy!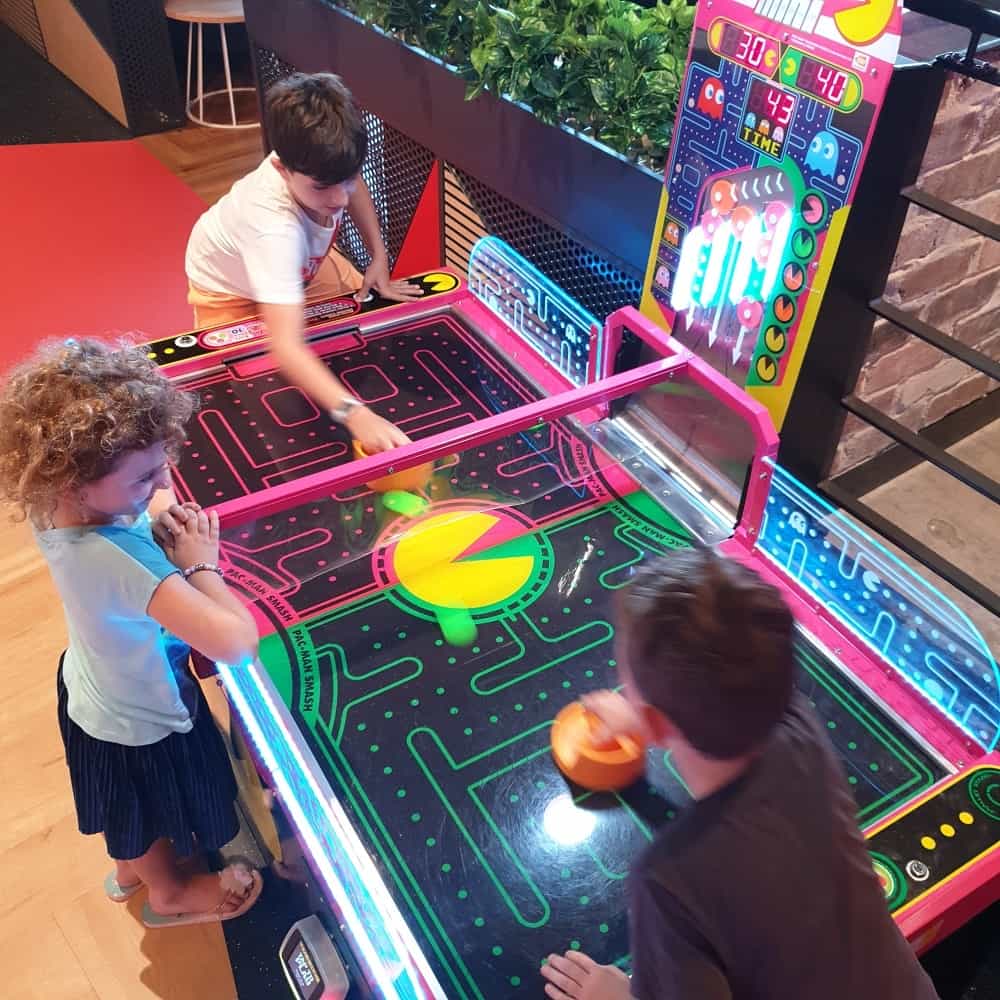 But it is not without its flaws.
The Pros
So many games and activities to keep everyone entertained.
Varying levels of difficulty to suit a wide variety of ages
New equipment and latest games
Clean and well supervised
Affordable, with options to suit all budgets
Great layout – you can always find a free game somewhere
Location right at the Sunshine Plaza in the heart of Maroochydore
Every game you receive tickets that go towards a prize at the end of your credit. (Toys and gadgets are up for grabs)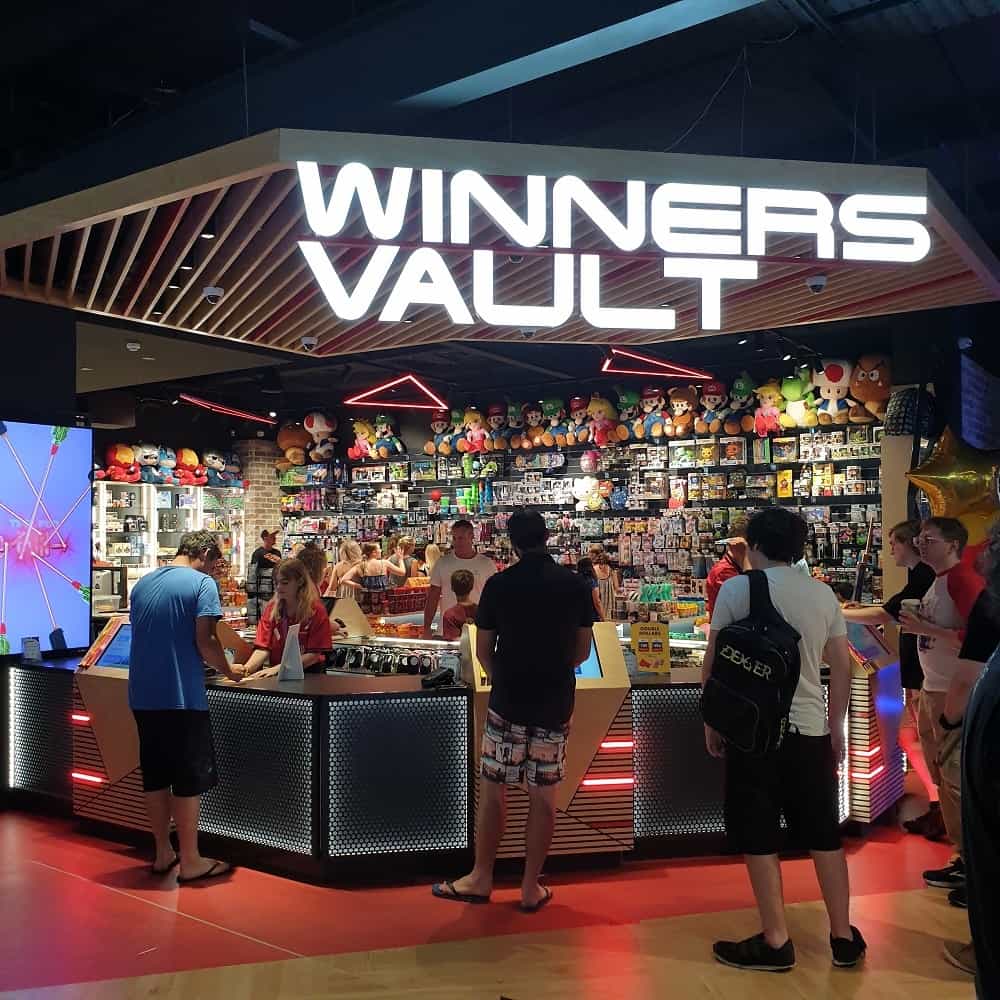 The Cons
Can be noisy
Some games are a rip-off, especially games where you get one shot at a prize. For example, E-Claw games are impossible, Pump It Up Dance game is all Asian songs, and Space Invaders is over in a flash. At $2.20 a game, they can be over in 30 seconds.
Bumper car height restrictions
Some car games don't allow the driver to adjust the seat which means no reaching the pedals if you are short.
Cost's can add up quickly if you go crazy tapping every game. They should have some games in the dollar range instead of every game minimum of $2.20.
Prizes are a little cheap and nasty unless you collect thousands of tickets.
All in all, it is really worth visiting Time Zone Arcade at the Sunshine Plaza for a fun-filled session of laughter and enjoyment.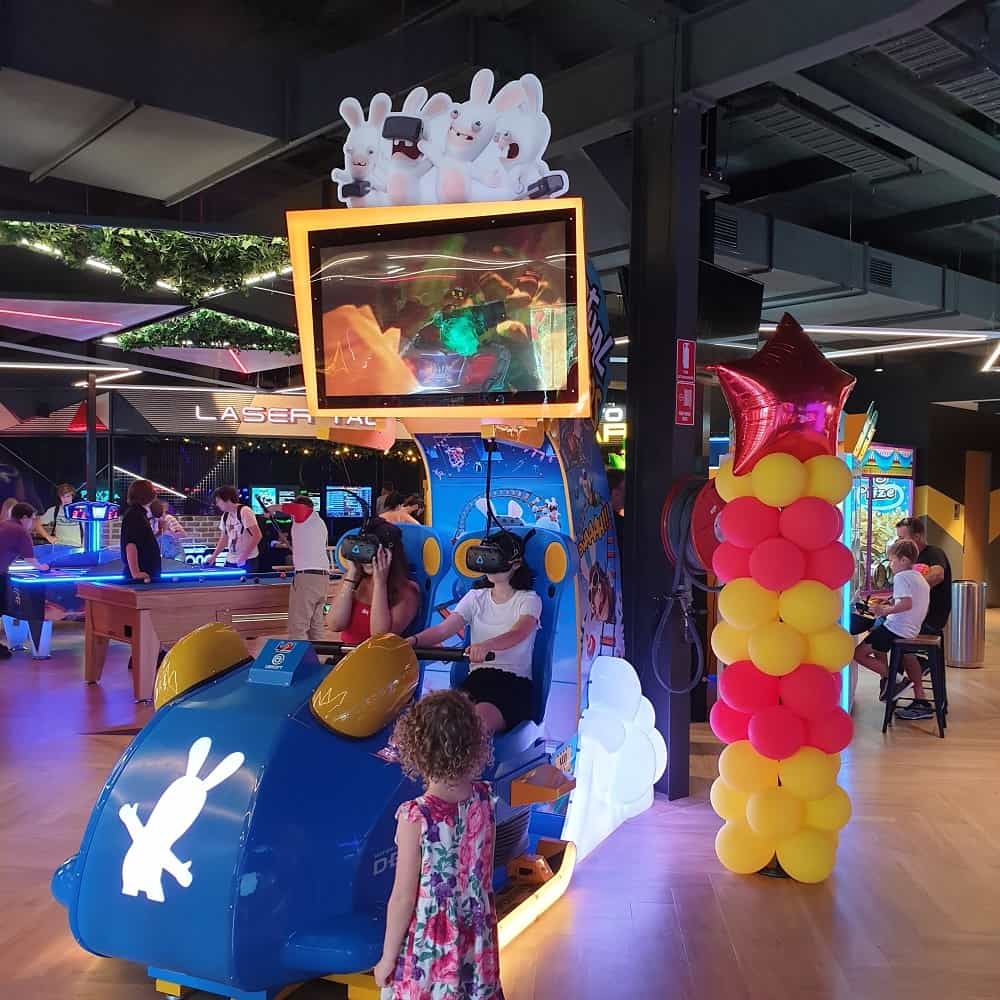 I recommend getting an unlimited card for a specific amount of time so that you don't need to worry about running out of credit.
Conclusion
Next time you want something to do with your kids on the weekend or holidays if on the magic Sunshine Coast make sure you visit Time Zone at the Sunshine Plaza.
Your family will not regret it.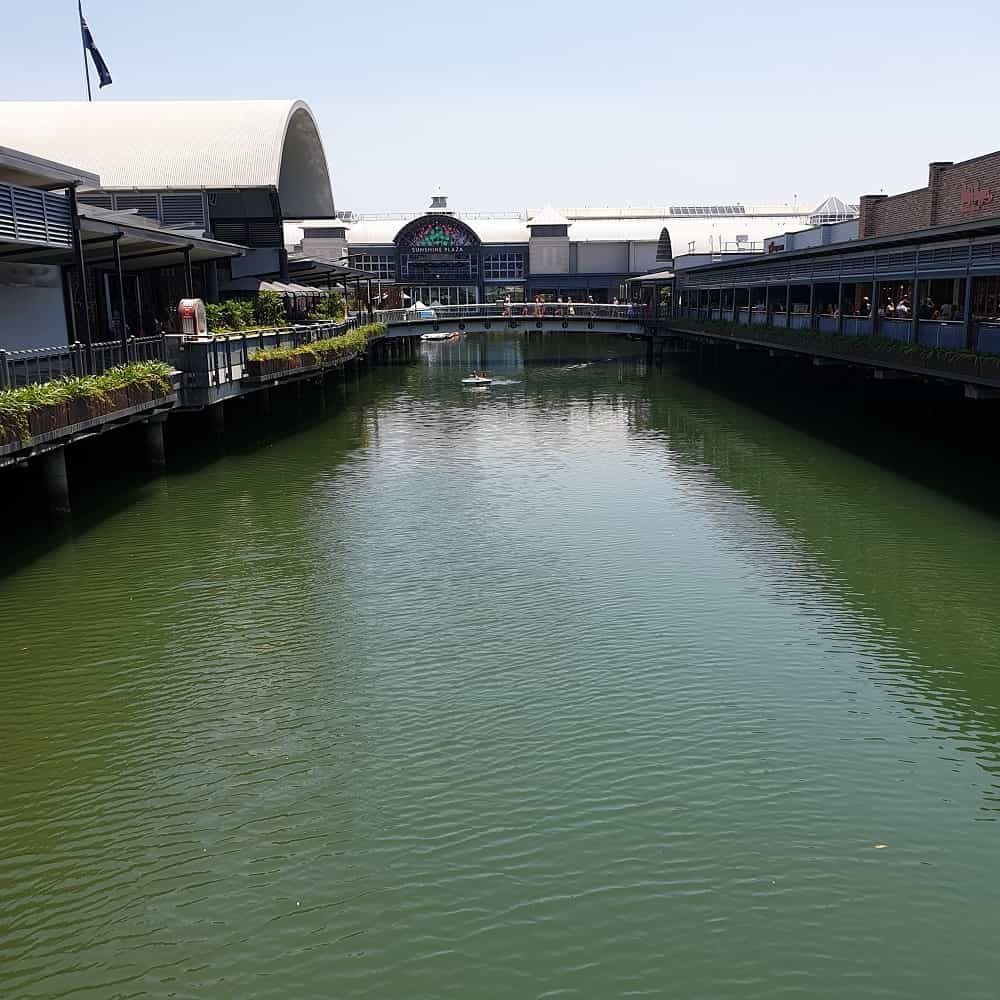 Getting to the Sunshine Coast
Queensland's beautiful Sunshine Coast is located only 1-hour's drive north of Brisbane. There is a direct train service from Brisbane city which alights at Nambour from which you can easily catch a Sunbus straight to the Sunshine Plaza. Maroochydore Airport (MCY) has multiple daily flights from Melbourne and Sydney. Renting a car, catching the Sunbus or grabbing an Uber is the best way to get around.
Where to Stay on the Sunshine Coast
The Sunshine Plaza is found in the centre of Maroochydore which is about halfway between Noosa to the North and Caloundra to the south.
The closest and classiest family accommodation you can find nearby is in the exciting Ocean Street precinct. Apartments here overlook the gorgeous Maroochy River mouth towards Cotton Tree and are an easy walk to the Sunshine Plaza. You are close to excellent bars and dining along Ocean Street and Duporth Avenue, as well as award-winning cafes and the Sunshine Coast's best playground. Swimming in the river here is safe and accessible with SUP rental and pelican spotting.
Our top pick is M1 Resort. Check it out here.
Enjoy stunning apartments with ocean views which are perfect for a family stay at The Sebel, also found on Aerodrome Road. This beachfront property is perfectly located overlooking the beautiful beach and is surrounded by fantastic restaurants and shopping. It is a 5-minute bus ride from the Sebel to the Sunshine Plaza.