We have just been too beautiful Perth city for a few days and discovered that there are so many things to do! Here is your definitive list of the 10 best things to do in Perth so that you don't have to waste your time researching and Googling.
We have done all the hard work for you so read on!
Where is Perth exactly?
Perth is the capital city of Western Australia situated on the Swan River over on the West coast of Australia.
The city is miles from most other capital cities so you will probably end up flying here unless you live in Western Australia.
See Perth Map for details.
How to Get to Perth?
Depending on your location here are your options from most capital cities in Australia:
Brisbane to Perth
Flying takes around 5 hours from Brisbane via airlines such as Virgin, and Qantas and can cost around $500 dollars each way.
Sydney to Perth
Flying takes around 5 hours from Brisbane via airlines such as Virgin, and Qantas and can cost around $500 dollars each way.
We like to use a comparison website called Skyscanner that lets you find the cheapest day to fly, and the best price and airline.
Search Flights to Perth here >>
Where to Stay in Perth City
There are many places to stay in Perth, here are a few of our favourites that are reasonably priced and super close to the action.
Ibis Styles East Perth
The Ibis Styles is one of the newer accommodations in Perth city. Not only is it comfortable and trendy it has super comfy beds, friendly staff, new gym and is close to all the attractions of Perth.
Read our full review here on the Ibis Styles Perth Hotel.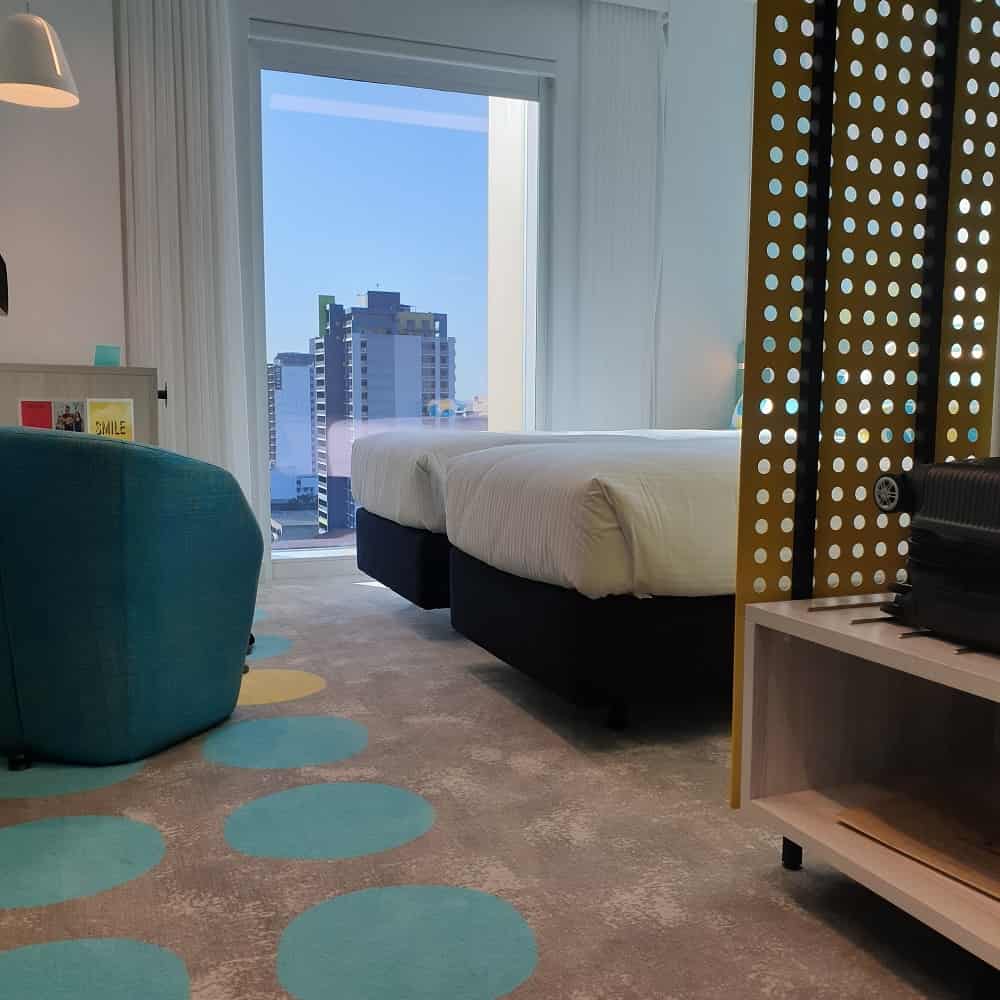 Click here to check the latest rates and book the Ibis >>
The Quest
Just up the road from the Ibis is the Quest Hotel. You can't miss it.
The entrance to the hotel uses an old heritage style building as the foyer and looks super attractive at night.
This hotel looks amazing.
Click here to check the latest rates and book the Ibis >>
15 Best Things to Do in Perth CBD
The following list is just a guide, with all things there is a lot more to Perth than meets the eye, so get out there and explore:
Elizabeth Quay
This area of Perth is very scenic and the best time to visit is in the afternoon because the light is at it's best.
Things to do in the Elizabeth Quay are:
Elizabeth Quay Bridge – A 20-meter high suspension bridge that you can stroll across. This provides nice views of the city.
First Contact Sculpture – A silver statue of a bird welcoming visitors.
Spanda – A 29-meter high structure that represents the Swan River, land and sky. (Looks pretty cool!)
BHP Water Park – Interactive water features that are great for the kids.
Gondolas on the Swan River – Go for a ride on the Swan River in style
Reveley Bar & Restaurant – Enjoy cityscape views and delicious food and drink from the rooftop bar.
The Island Brew House – Enjoy a craft beer or two and a meal right in the middle of the Quay. (Even has a ping pong table)
Visit the statue of Bessie Mabel Rischbieth – Lobbyist for civil rights
Island Playground – Kids wonderland
V Burger Bar – Overlooking the Quay, enjoy a burger or just grab a beer and relax
Gusto Gelato – Take the kids for a treat on a hot summers day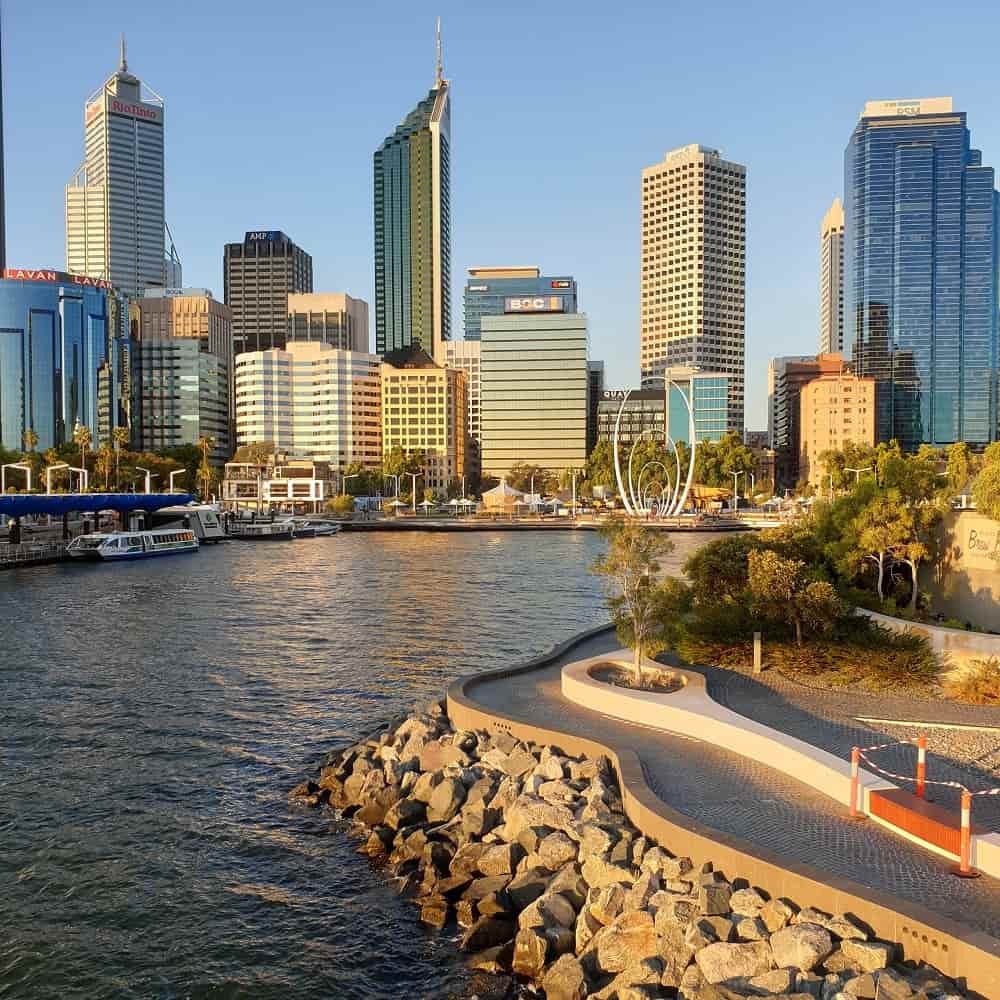 The Bell Tower
Visit this modern central bell tower near Elizabeth Quay. It has 14th-century ringing bells and an observatory deck.
Enjoy views of Perth city and the Swan River. Tickets need to be purchased to enjoy the views and prices start at $18 dollars.
Purchase your tickets here to avoid the queue>>>
Prices include entry, 30-minute guided tour, Bell chiming certificate and access to the observatory deck.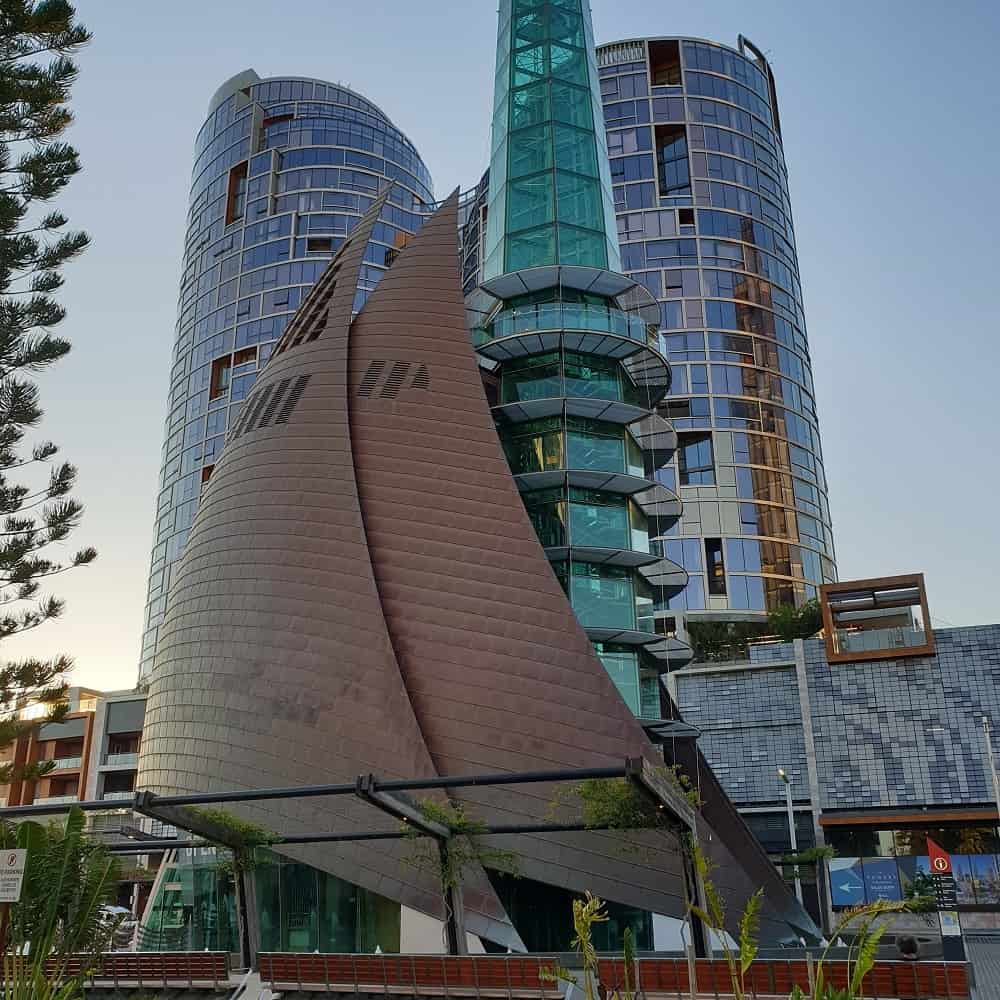 Kings Park and Botanic Gardens
Situated overlooking the Perth City and Swan River, Kings Park is one of the largest inner-city parks in the world.
You can spend hours here getting lost. Walkways galore, and bike paths that take you through the native forest that is home to over 3000 species of Flora.
There are shops, parks and cafes up here for your entertainment so enjoy. We loved it and so did the kids.
Saint Mary's Cathedral
The cathedral dates back to 1865 and is situated on Victoria Square. Saint Mary's looks especially impressive at night because they light it up in colour. Great to just admire from the street.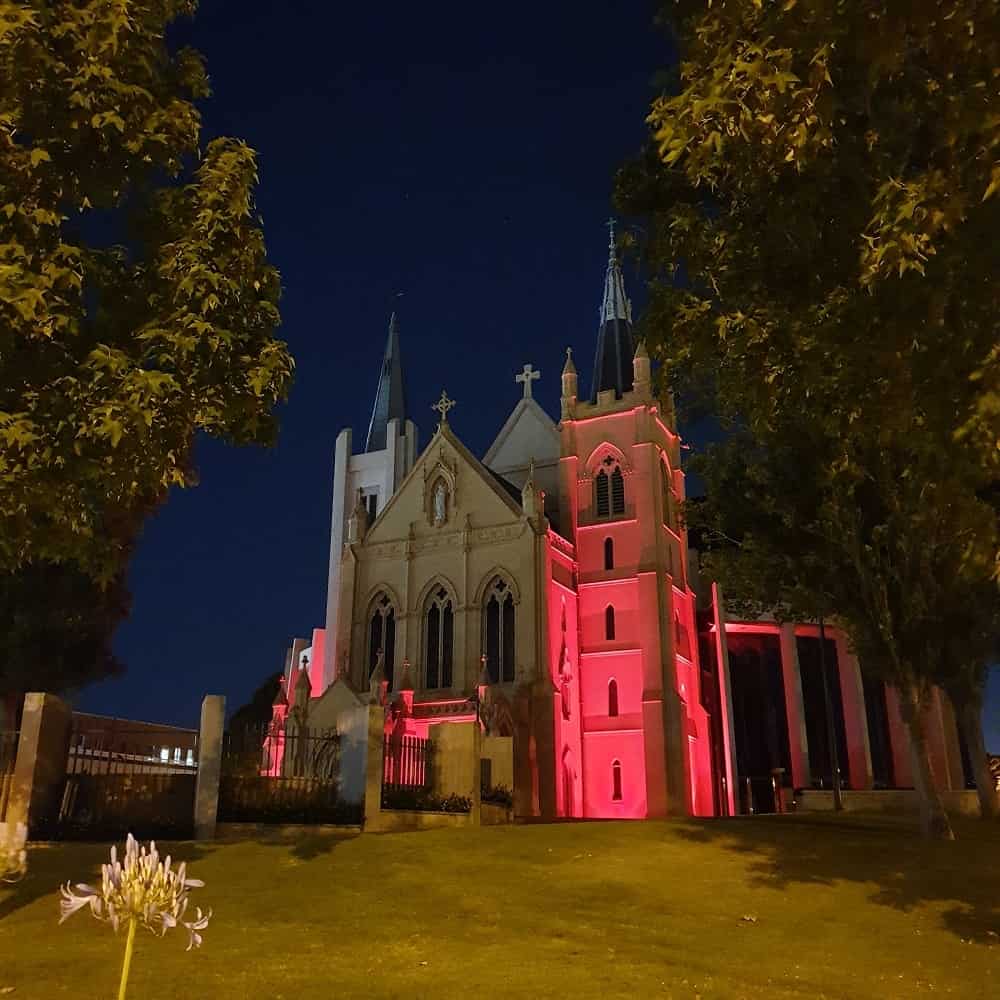 The Perth Mint
Love collecting coins? Then the Perth mint is for you! It can be visited during the day during 9 am – 5 pm with guided tours available at certain times throughout the day.
The Mint has an exhibit where you can see gold, the one-tonne gold coin and watch a gold pour.
Perth mint has a shop in the building where you can purchase coins made of gold, silver and platinum. Other memorabilia available is gold nuggets, jewellery and precious stones.
Make sure you check it out, here is their main website for more information: Visit the Perth Mint.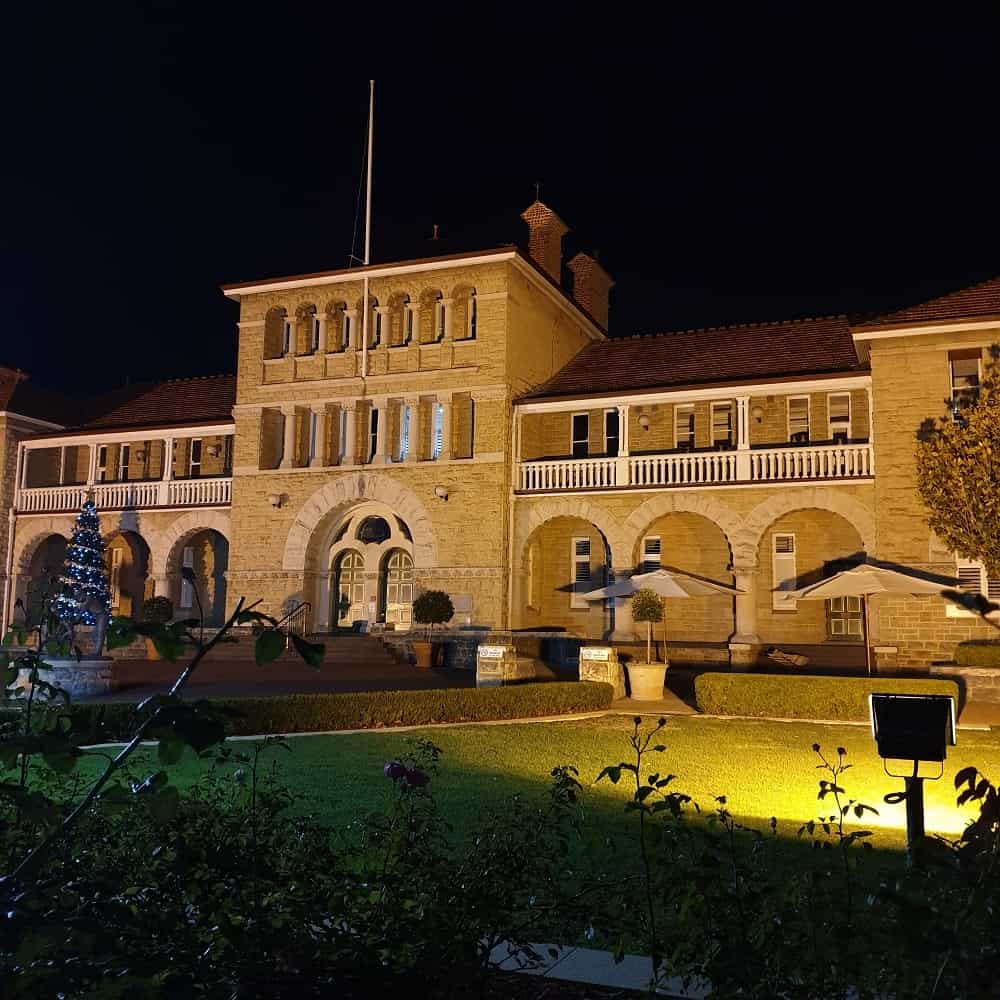 Perth Arena
If you need some entertaining then see what is on at the Perth Arena. A futuristic and modern arena that hosts major sporting events, and live music by leading artists from all over the world.
To see what's on visit their website here: Perth Arena.
Barracks Arch
Built-in 1866 this impressive archway was once the entrance to the Pensioner Barracks. The barracks once housed guard's that came to Australia in convict ships that shipped over 10,000 convicts in the 1850's.
See here for location Barracks Arch.
Stirling Gardens
Feel like relaxing and breathing in some fresh air? Then the Stirling Gardens is in a prime spot right in the middle of the city. Find the location here.
Situated right near the Supreme Court of Western Australia which is also a beautiful historic building.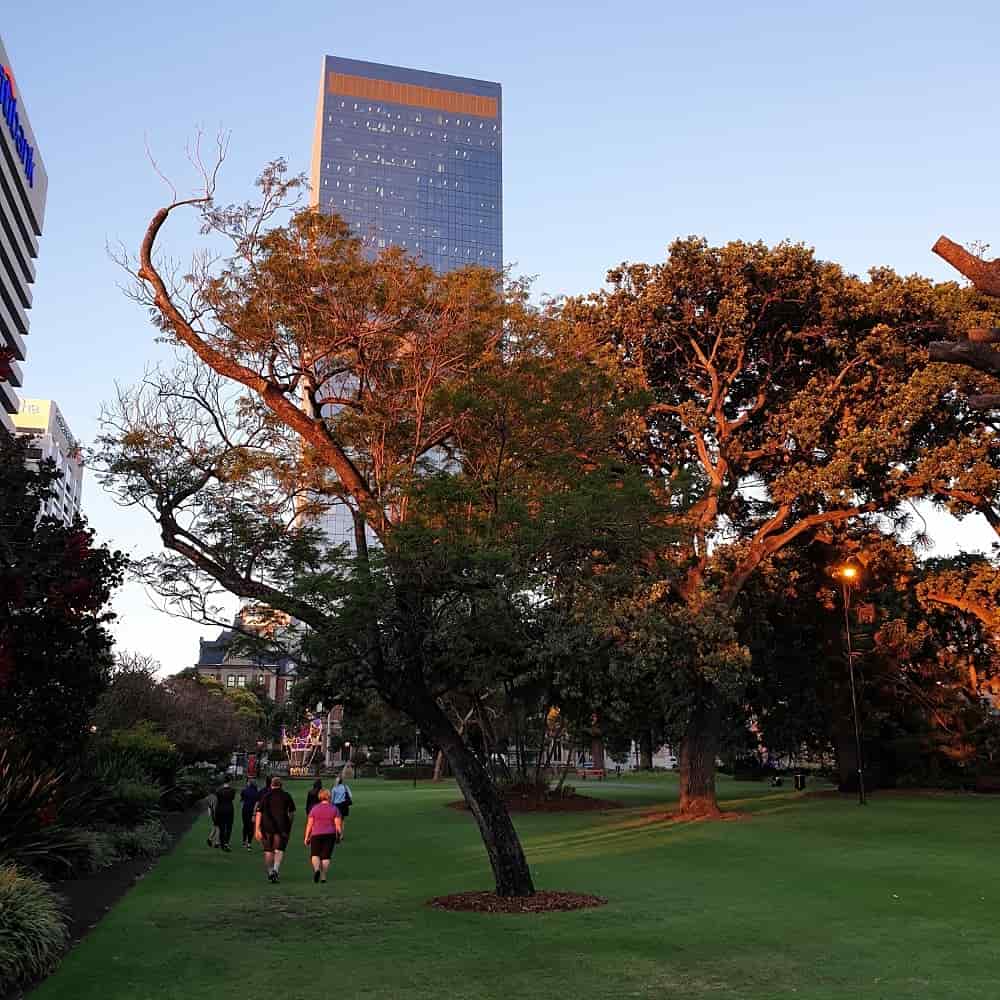 Saint George's Anglican Cathedral
Another picturesque church in the heart of the city that has plenty of character.
Built-in 1888 the blocks of Saint George are hand made making it a great place to worship and admire the workmanship.
Also within this complex is the soldiers chapel which could be of interest to history buffs. For more information visit the Chapel's website.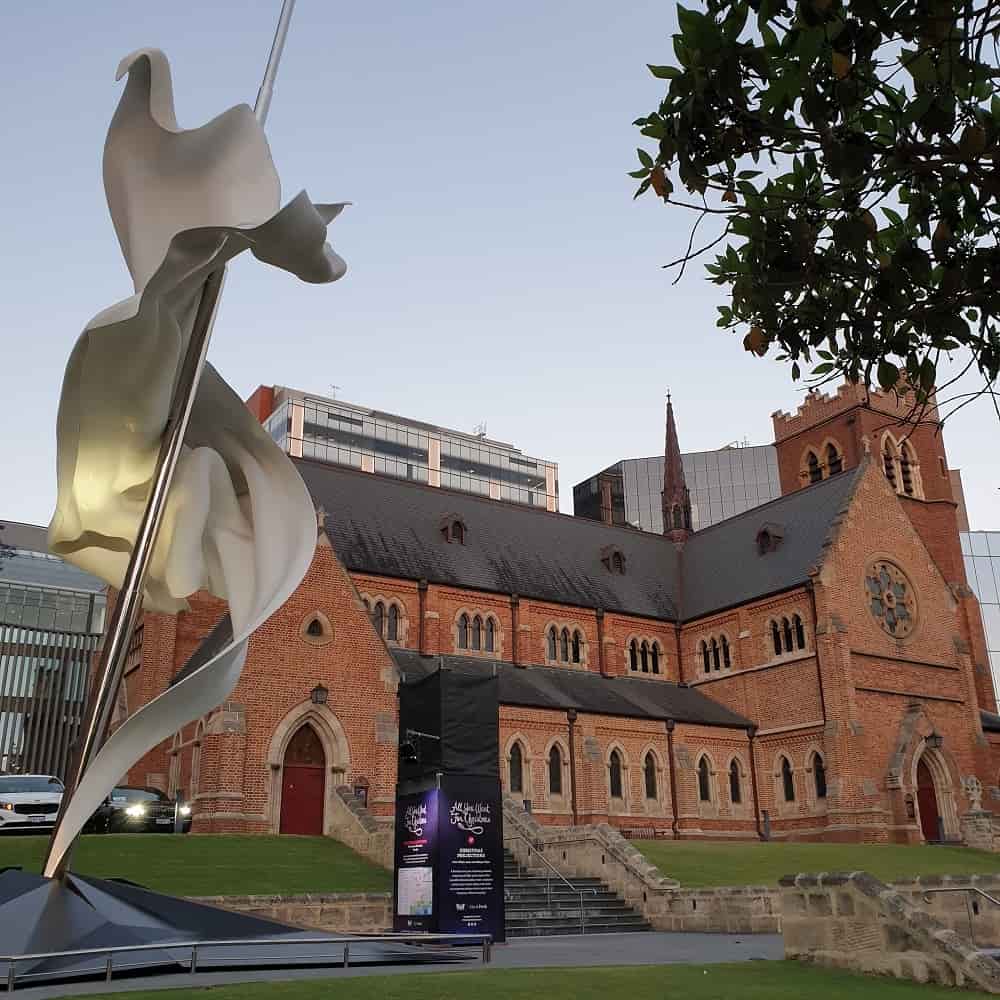 The City of Perth Library and History Center
Make sure you pop into the library when visiting the CBD for some quiet time with a book.
Not only is the Perth Library a place for reading it is home to the tree of knowledge and a place to hang and chill out away from the Western Australia sun.
They have study rooms, computers, WiFi, Playstations, event spaces and more all set in a modern comfortable setting to enjoy.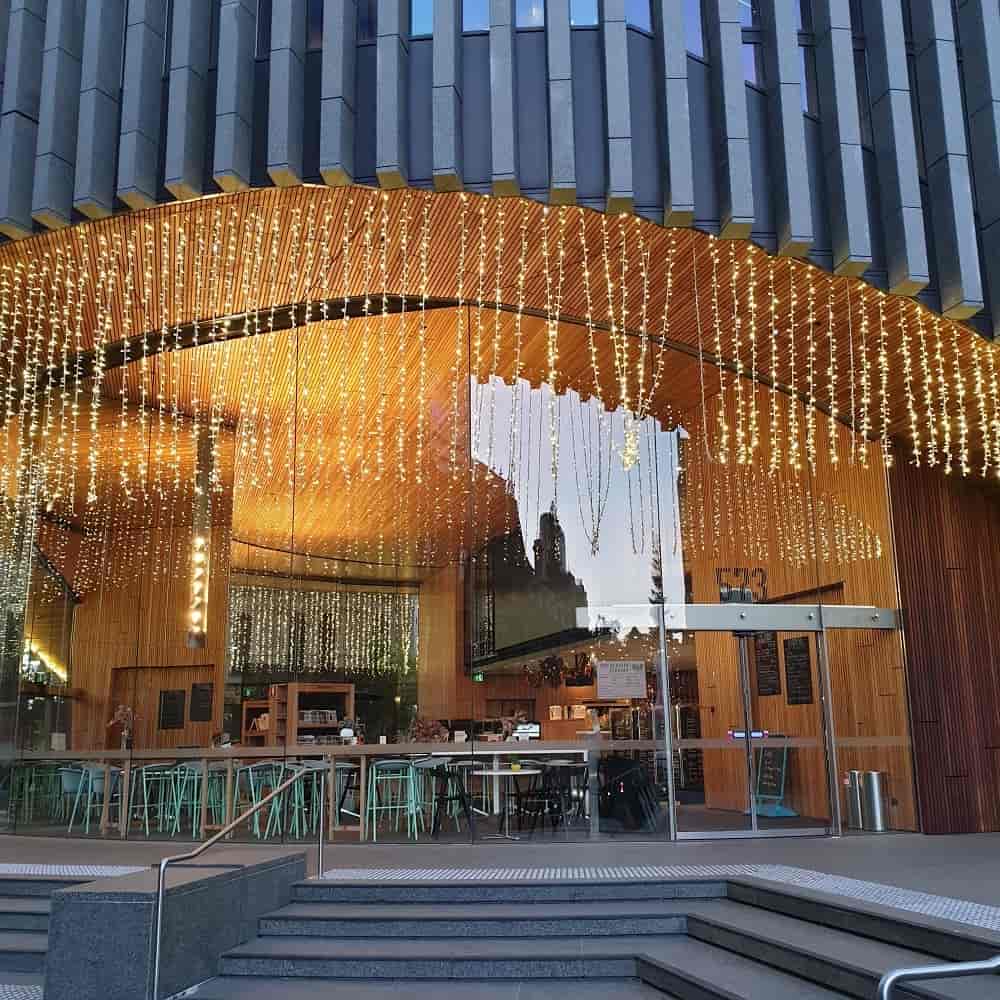 Art Gallery of WA
The gallery is open from 10 am to 5 pm most days except for Tuesday's and is Free to visit. (Donations welcome)
Home to amazing exhibits that change all the time, so make sure you check out their website to see what is on at the time of your visit. See gallery website here.
The Nostalgia Box Museum
Feel like stepping back in time? Heading back to your childhood? If so then this museum is for you.
Australia's only video game console museum with over 100 video consoles on display dating from the 1970s to the early 2000s.
Admission includes the interactive games area where you get to play all your old favourite games again.
For more information on Nostalgia visit their website, The Nostalgia Box.
Perth Cultural Center
If you still need something to do in Perth why not check out the Perth Cultural centre. So much on here for all tastes so it is best to check out their website here.
Scitech
Love science and like to know how things work? Then take your family to Scitech in Perth.
The centre is home to interactive exhibits that will engage you and your child's mind. Scitech brings cutting edge science to everyone.
Open from 9.30 am to 4.30 pm most days the Science Centre is a definite fun activity to do in the Perth CBD.
Admission starts from $12 dollars for under 12 years and $19 dollars per adult. (Under 4 is Free!)
Perth CBD Verdict
Depending on the amount of time you are going to be spending in Perth I would recommend at least 3 nights to see most attractions in this beautiful clean city.
Perth has a lot more to offer than meets the eye and is such a beautiful city surrounded by water, green parks and new developments. The one thing you will notice in Perth is that everything feels clean and well maintained.
You can feel the definite corporate mining buzz with the likes of Rio Tinto, BHP and Fortescue mining companies in the city.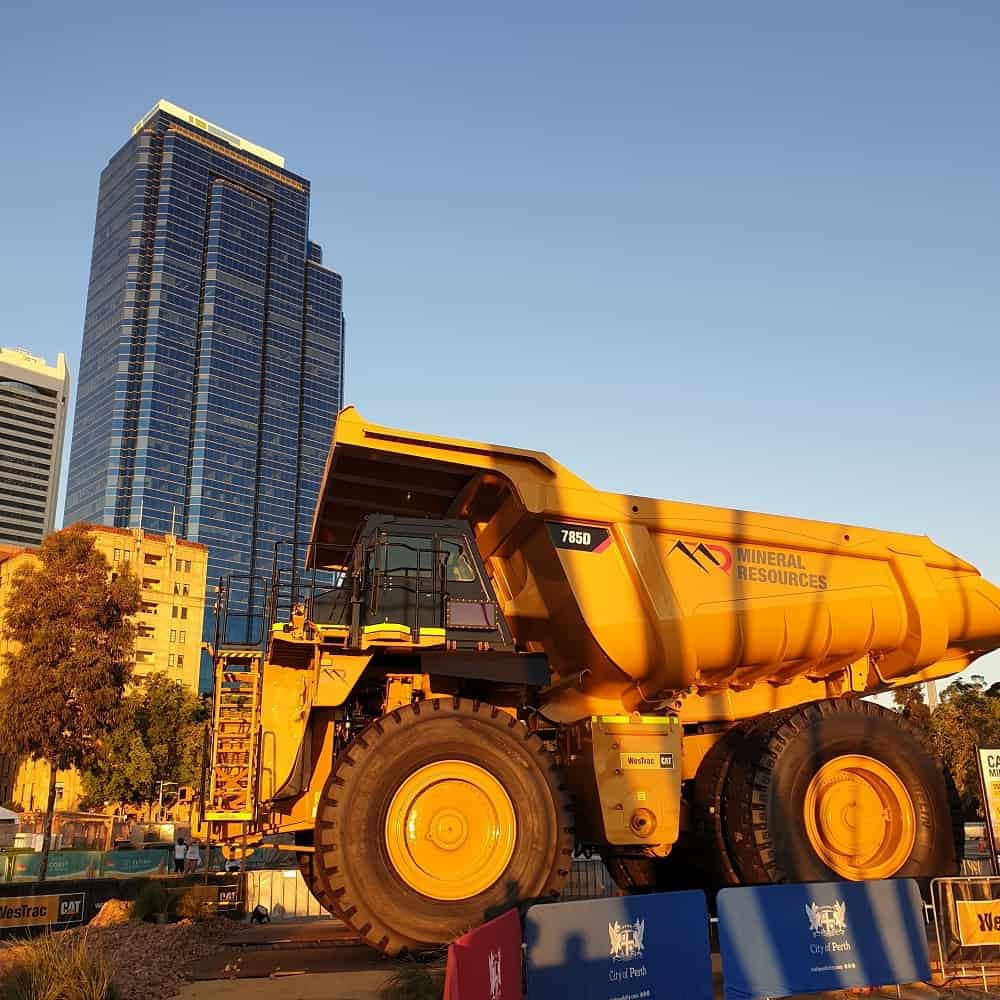 So many great cafes, bars, restaurants in the CBD. I would love to try them all if I had the time. Perth has an amazing culture with people from all over the world calling Perth home.
Such a safe city so relax and enjoy your time in the CBD of Perth.
If you have more time I would recommend exploring historic Fremantle, beachside Trigg and cool Scarborough areas for the full Perth Western Australia experience.