Our Winnebago Adventure!
It was the winter of 2016AD in the great land called New Zealand where the Gadsby family from Australia hired a 6 berth Winnebago from Christchurch for 2 weeks of touring the south island of wonder!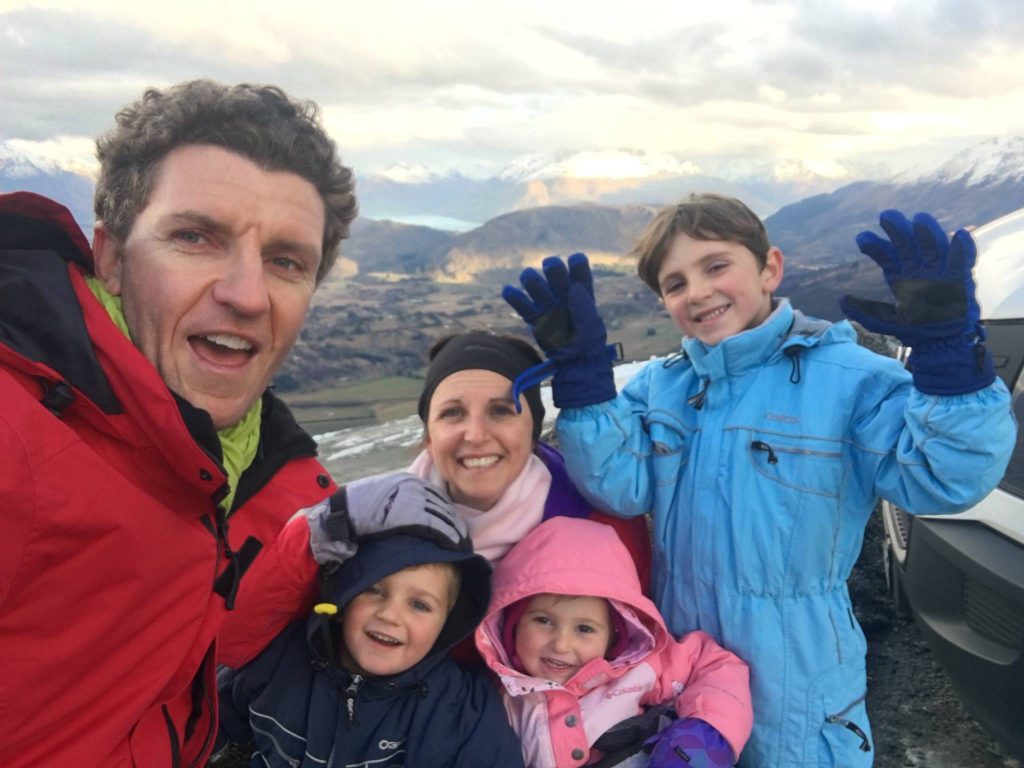 We had never been in the iconic brand before so we were very excited, our family consisted of 5 at the time 3 boys and 2 girls.
Our first mission was to stock up on some supplies for the mission and leave Christchurch in the gigantic luxury rig and start exploring the famous wine regions of Marlborough.  The motorhome was well equipped with a spacious toilet and shower, (superhot shower, great for winter!) adequate fridge space, heaps of roomy cupboards for all our ski gear, clothes and New Zealand wine.
Our first 2 nights were spent on the east coast driving along the stunning east highway that hugs the ocean, it was absolutely stunning scenery and plenty of free camps along the way to camp our majestic beast for the night.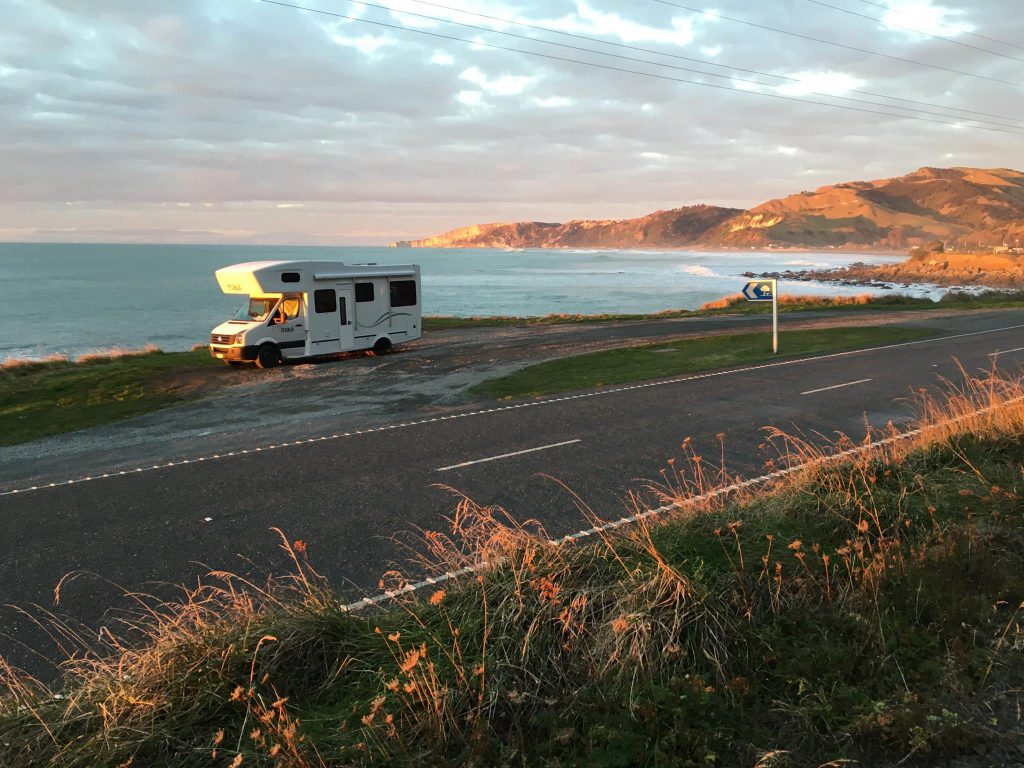 As it was winter the nights became very cold and when you have no power you need to rely on something to generate heat, this is where the Winnebago shined, it had an amazing diesel heater inside that made any kind of temperature outside seem irrelevant.
This could be one of the main reasons why we went from a family of 5 to a family of 6 after this holiday!
Damn you Winnebago for your luxurious design and comfort that brought another beautiful mouth to feed.
We toured up and down, in and out of the mountainous area with ease, the kids loved the motorhome, they could watch movies while driving, they could stay at home while out or even better stay in bed all day if they had too.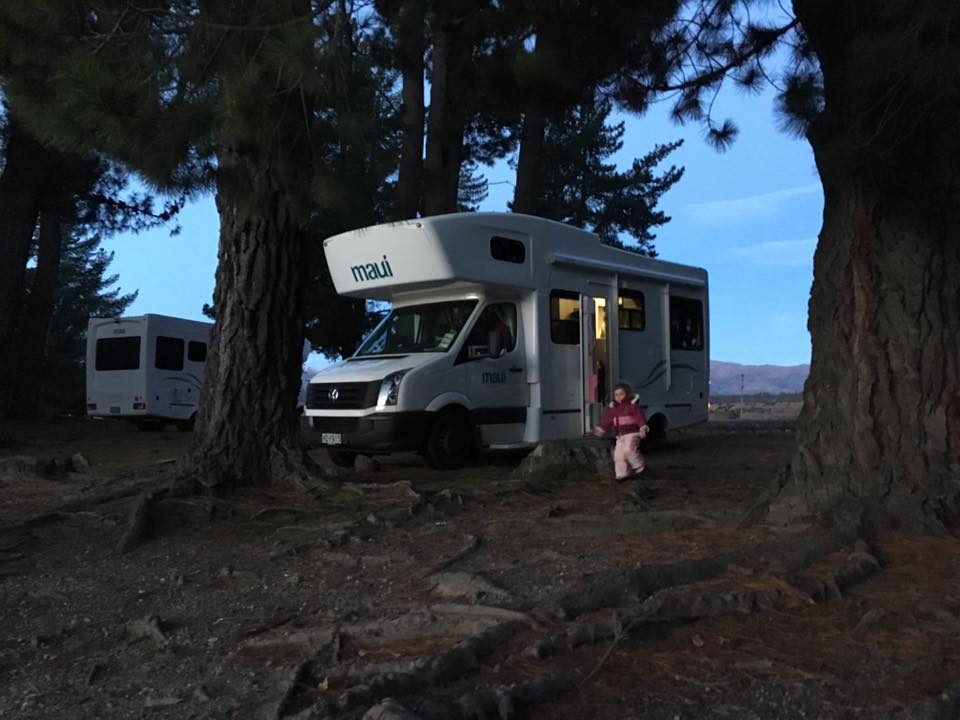 We covered the entire south island staying beside freezing rivers for free and camping in some great holiday parks as well, it was jsut great having our home with us everywhere we went like into the city you had a home, into the mountains you had a home, at a winery you had a home, in the snow you had a home, there was just no place like home.
We would quickly make a coffee, a cup of soup or delicious meal any time of the day when we wanted, to this day I really miss my Winnebago.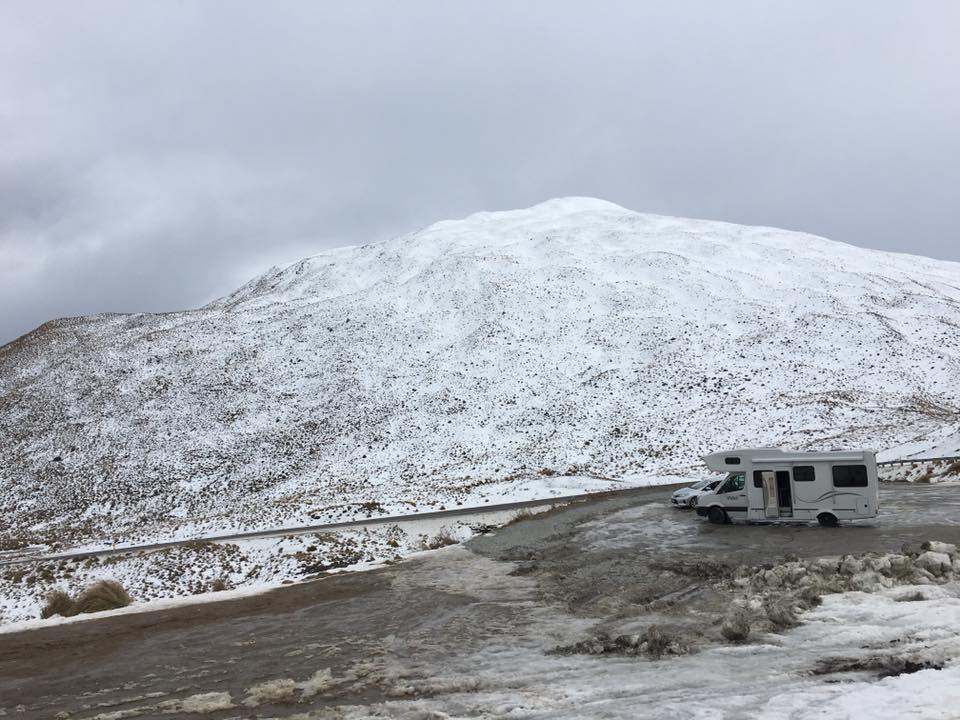 Not all went well for the family of 5 in the Winnebago tour of discovery!
We had the best time touring New Zealand, but we did run into a few obstacles along the way. 
The Winnebago motorhome we had was the biggest of the biggest so finding a park in downtown Queenstown was a little bit of a mission, luckily for the carpark areas just out of town.
Also, we had an adventure trying to fit chains to the doubled tired motorhome when confronted with a snowy icy roadway in the countryside.  My friend and I tried and tried to fit these chains to the tires but could not make them fit! My hands were cold and becoming sliced every time I tried to attach the confusing New Zealand chains, "They just don't fit" and what made it worse was I couldn't get them off! darn you snowy, the icy crappy road of torture.  But lucky for us, we had our home right there to great us no matter the problem, home sweet home I say.  ( The chains did decide to come off after a few adjustments and the rest was history)
A small disaster…
One of our many fun-filled nights turned to disaster when the kids were tickling me so much on the back bed area that I gave a little jerk which clipped my youngest son and sent him face first into the corner of a drawer, causing a great deal of pain and a black eye.  The downsides to confined space living are you don't have much room for error.  He was ok eventually and lived to enjoy more days on the snow.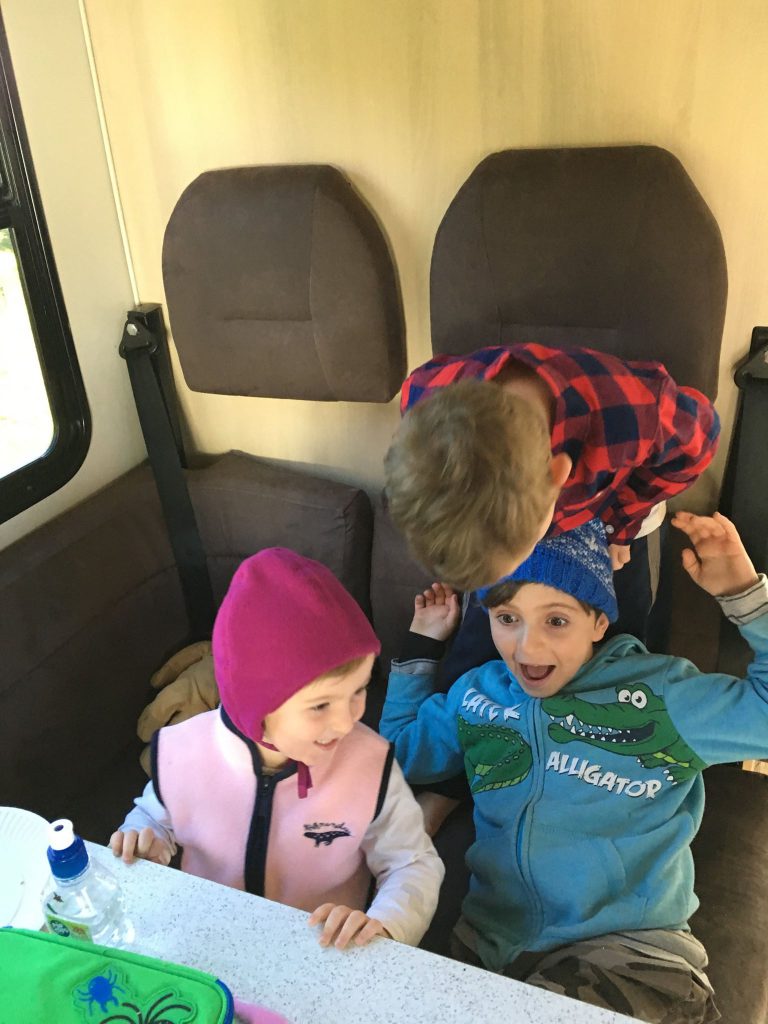 The last drama we had on our trip was a little gastro bug to run through the family, you can never have a perfect trip really, something has to happen – it's science!  But luckily for us we were always at home in our self-contained Winnebago.  "I need to go to the toilet." Go now to our Winnebago!
This was fantastic, no need to worry until we filled up the waste tank and then our motorhome stank!
We fulfilled our dream of touring the South Island's beautiful scenery!
This by far has been our best trip ever and I recommend hiring the best Motorhome on the market the famous Winnebago! No matter the size of the family whether it be 2 or 7 anyone can fit into a Winnebago, the configurations are endless, they are spacious, they are practical, economical, comfortable and the safest way to travel on four wheels by far.
Your kids will love you for it and you will build stronger, closer relationships because of it.  Thankyou Winnebago for the most amazing experience so far in my extensive traveling career.
Want to travel? Go Winnebago!!