Great India Times Ahead!
This blog post isn't about a newspaper or anything like that, it is all about bad India times – in Kolkata to be exact!
Kris and I went to India several years ago for an amazing trip, we were going to travel for 6 months all over India in fact, travel to the north, travel to the east, west and great south, we had so many plans it wasn't funny.
The problem with this plan was that we underestimated the country of India because we had traveled all over Asia and we thought we were immune to things like bacteria in water and food.
How I was wrong! The first 2 weeks of our trip went great, we were eating and drinking in all the local restaurants and eateries without a care in the world.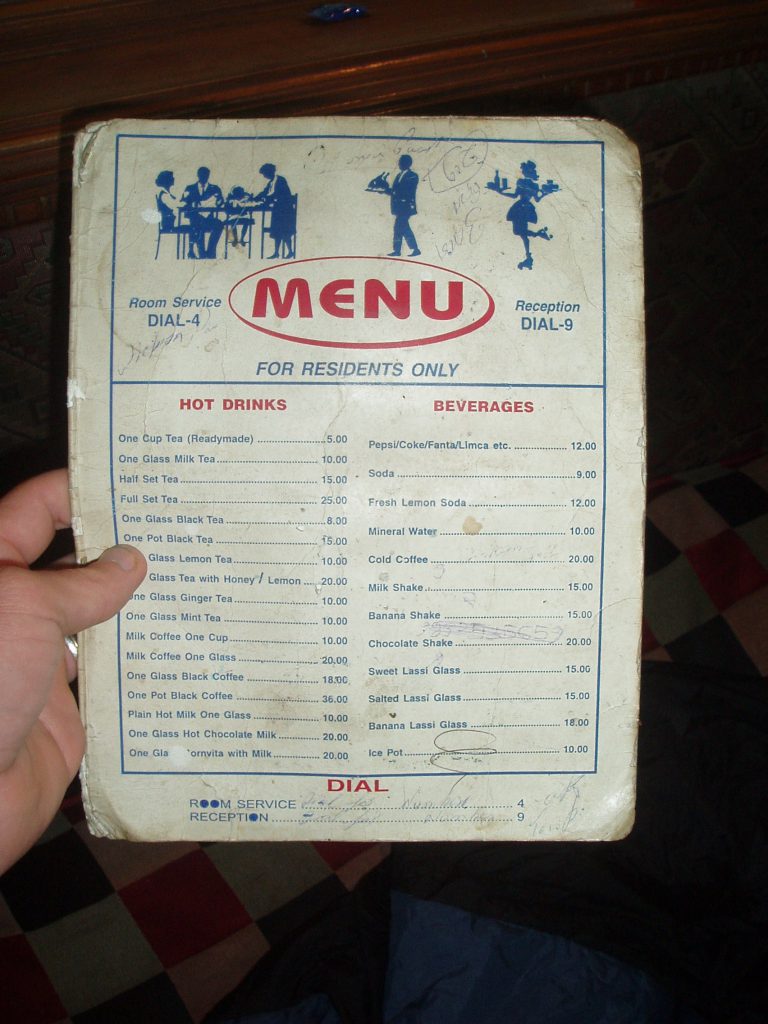 Don't Ever Underestimate a Country Due to Your Past Experiences!
The thing is, right, the locals all have stomachs that are used to certain bugs and bacteria.  Unlike us westerners that think we have stomachs of iron and just jump straight in without any prior training for the onslaught of mayhem.
My stomach was obviously weaker than Kris's and I seemed to get the gastro bug for the next 5 weeks on and off, I just couldn't shake it. I would have to go to the toilet at least 5 times before we would leave the room to explore!  It was like my butt was burning and I was going to the toilet 5 times every morning, it was terrible.  To make it worst I was losing a lot of fluids every day and you can't just drink water out of a tap, you need to drink bottled water.  If you ran out that's it until the morning so I had times where I ran out and had to stay dehydrated until morning —- now that is torture.


When Things Get Tough, you really miss Home!
It's amazing how much you miss your home-style meals when you are sick.  You miss simple things like the bread, the butter, the spreads even the smells.  Instead, you have to eat what is available even if the smell makes you even sicker.
I eventually got past the worst of it and continued on with the epic journey of India with my beautiful wife and our local guide.  We toured Rahjastan down to Varanasi and over to Kolkata via car and train it was amazing, I mean amazing.
Everything was going perfect, health was awesome, food was awesome, we had seen some top tourist attractions like the Taj Mahal, Red Fort, Varanasi sacred river Ganges, cows walking the streets, unbelievable beggars that you can't imagine and thousands and thousands of amazing people.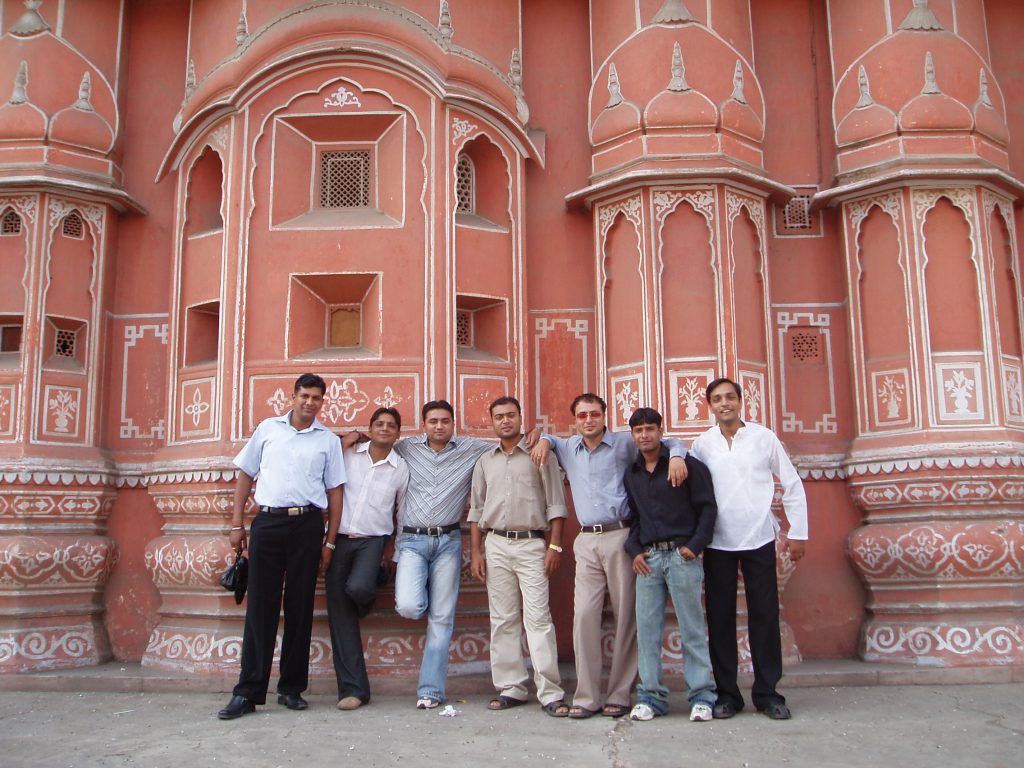 When Your Health is Great There is Only one way it can go!
That's down, down, down.  We hit Kolkata with confidence, there was so much to do and see, we were buzzing nothing could stop us from traveling like there was no tomorrow.
We saw there was this great cinema nearby featuring a top movie that we thought would be a great experience in India.  We saw the movie which happened to have an intermission in the middle which was perfect to tuck into some real drinks such as whiskey.  We were having a grand old time, talking about our experiences, planning the next few days over a few drinks, what we didn't realize was the ice that was included in our delicious drinks was poisonous!
Tollywood Can be a Trap!
We continued to enjoy the movies and party on, while out on the town we meet a fine old Indian man who was interested in us to work in a Tollywood movie as extras! "How exciting, I can't believe it, this is going to be awesome," we said to one another.  The man organized us to pick us up in the morning for this Tollywood debut and we agreed. (Tollywood is what the Kolkata version of Bollywood is known as.  Basically a cheaper B grade version of Bollywood!)
Hold onto Your Kidneys!
Meanwhile back at our guest house in Calcutta the owners overheard our plans and warned us against going for they will just rob you of your passport and belongings and maybe even steal a kidney or two!! "What that's crazy," we thought but being seasoned travelers we would trust a guest house worker over a Tollywood producer who just happened to appear randomly on the street.
With all this in mind, we decided not to go vaguely but would decide when we woke up! When the movie guy knocked on the door the next morning and we said "Thanks, we'll pass"  we said we were not feeling well.  He was so angry and upset that it cemented our decision not to go, even though we were only faking the sickness at that stage.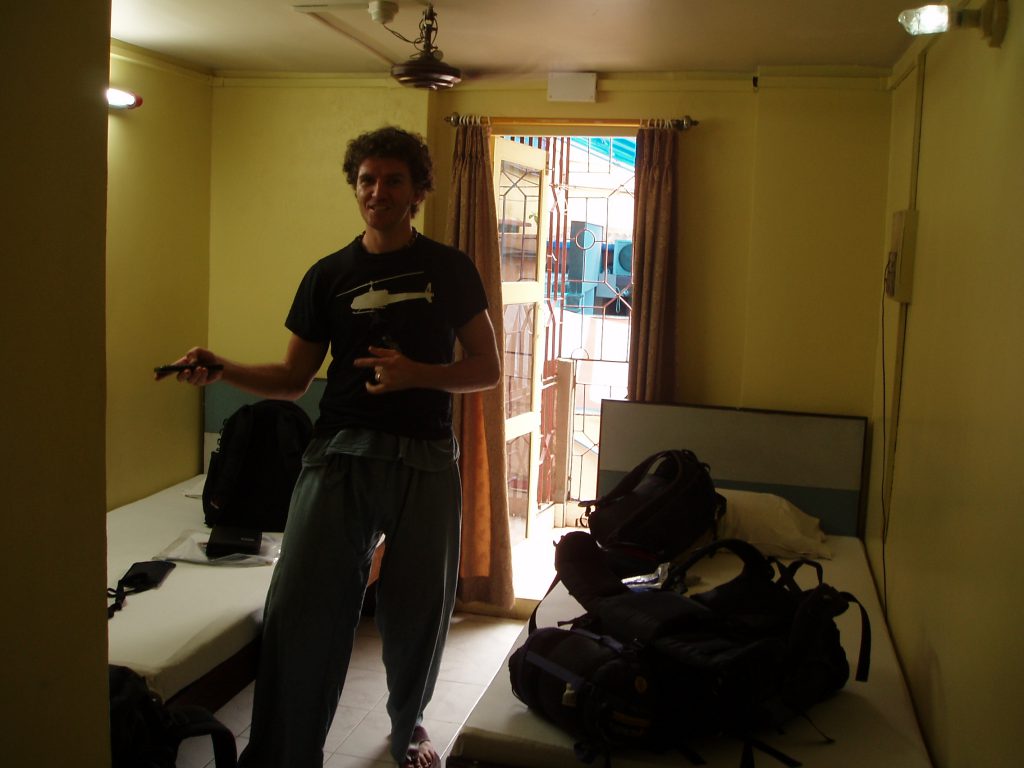 Being Sick Overseas is the Worst!
The night had passed fine but as the morning wore on, we both discovered the meaning of being sick in India and the saying INDIA (I'LL NEVER DO IT AGAIN).
We both spent the first day shiting and spewing together in this dark and dingy toilet, we didn't even speak all day, we were so sick and no one could help us.  I guess we won't be starring in a Tollywood movie, it must have been fate trying to save us from being mugged or saving our kidneys! Whatever it was I think I would've rathered been mugged than be this sick.
This lasted for 2 days the shiting and spewing part but slowly dissipated, thank god, but now we needed water and some type of food to bring some much-needed strength back into our pale weak bodies.
The Smells of India do not go down well with a Sick Traveler!
We both decided on the 3rd day that we would try and venture down to the restaurant nearby to get some nutrients back into our dying bodies, each time we managed to get to the table, order some food but by the time it came the waves of sickness would come flooding back like a tsunami and we would have to just head back to the room and spew some more!  This continued for 2 more days, 2 more days of attempting to eat something and getting to the eating part and having to head back to the safety of our dingy, dark, stinky room to lay down and dream of our motherland and vegemite on toast.
As I said before when you get really sick you just need food from home that is basic and plain, the smells in India when you are not well can really throw you over the edge.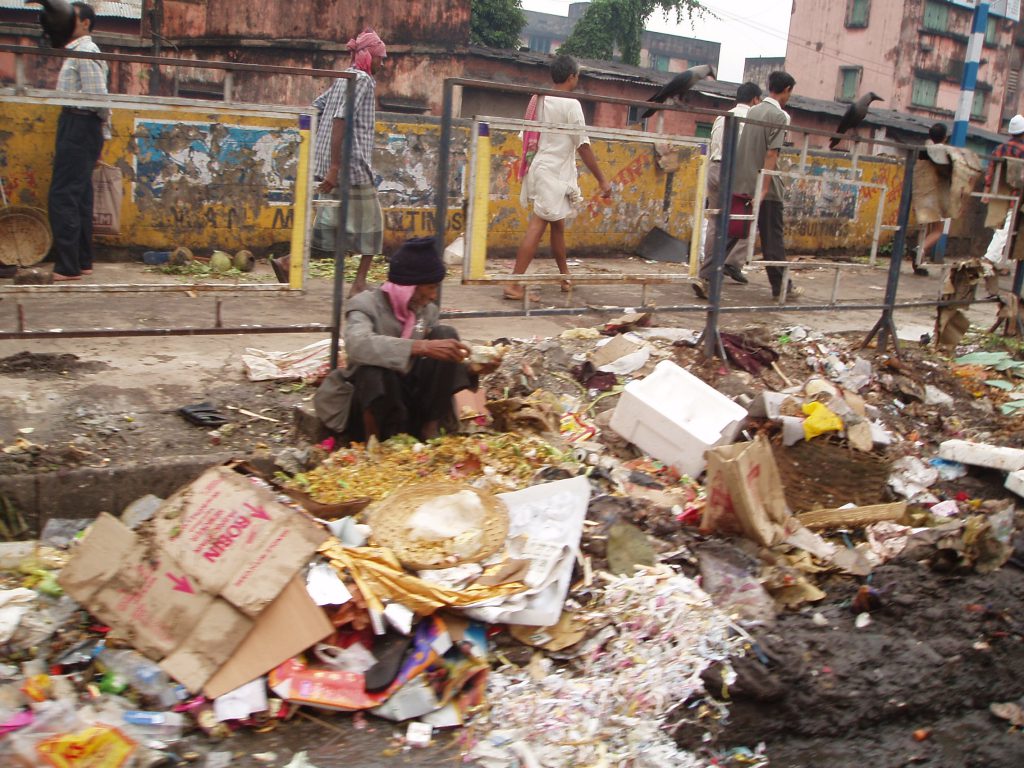 Time to Leave India,
We were sick for a whole week, we basically didn't leave our room for more than 20 minutes a day, even when we started feeling better we would start to stroll down the road for a bit when suddenly the dreaded sickly feeling would hit us in the face and force us back to our prison.
That's it I have had enough we are booking flights out of here and heading to the promise land of Sri Lanka!!
Our decision was made easy with all the south of India flooded due to a couple of really bad cyclones.  So we booked our flights and got out of there before we would be stuck there forever, sick and helpless with Tollywood directors trying to steal my kidneys.
Sri Lanka was where the hope laid, after landing and spending a couple of days on the beach eating great healthy food we could feel the strength coming back, our muscles were growing our skin began to glow and tan man.  We started smiling and enjoying being alive once again, our whole appearance changed from white pasty, skinny travelers to muscley, bronzed sex symbols within days.
What did I learn From Those India Times?
Don't eat ice, unless you know where it came from.

Be cautious with where you get your food from, remember we don't all have iron stomachs.

Eat where plenty of people eat, restaurants that are popular.

Try not to eat at truck stops.

Definitely don't drink the water\ even when brushing teeth, showering etc.

Carry some really good drugs, such as antibiotics and diarrhea stoppers for those trips.

Apart from that – India is awesome, you can just get unlucky with food and drink sometimes, but with a little more careful planning you should be able to avoid this type of thing happening to you!
We did go back to India for a second round after 3 months in Sri Lanka and had no problems at all, must have built me an iron-plated stomach from the experience.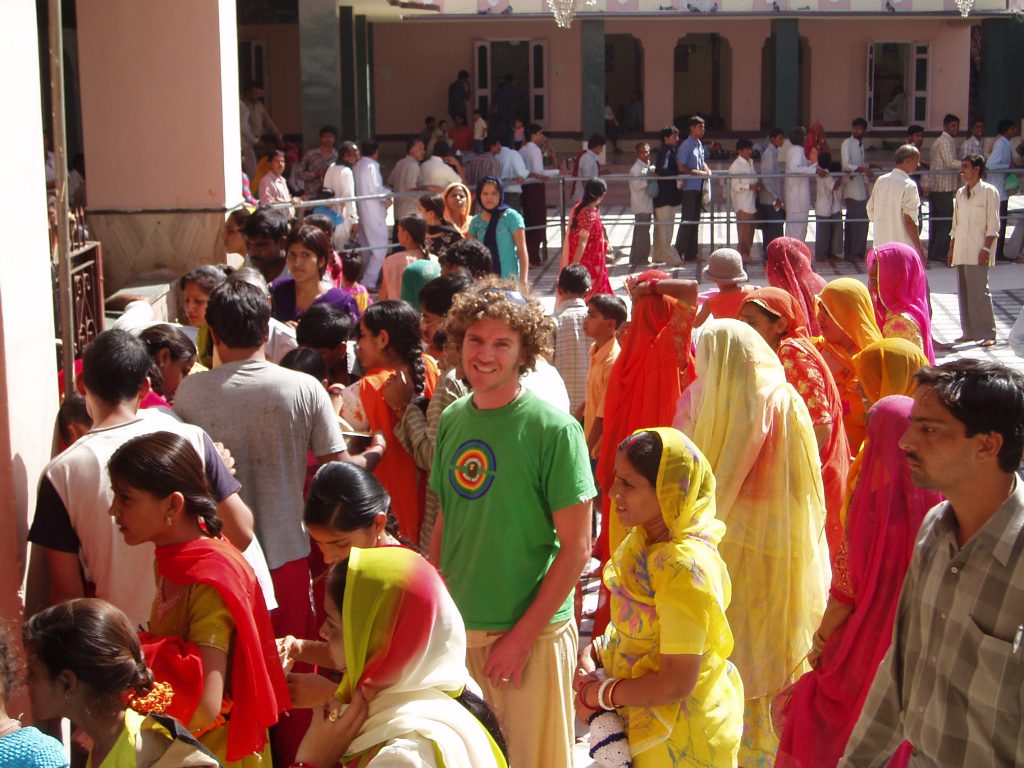 Explore, Learn and be safe!
It would be great to hear some other experiences of travel sickness from some fellow travelers, please tell us your story in the comments below and stop other people from following the same mistakes.