It was nearly winter in New Zealand when we decided it would be a great place to take the kids for their first glimpse of snow.  We had always wanted to go there, and, because it is so close to our home in Australia, an easier trip to the snow we would not find anywhere.  New Zealand with kids turned out to tick all the boxes – fun, family-friendly and good on the budget as well!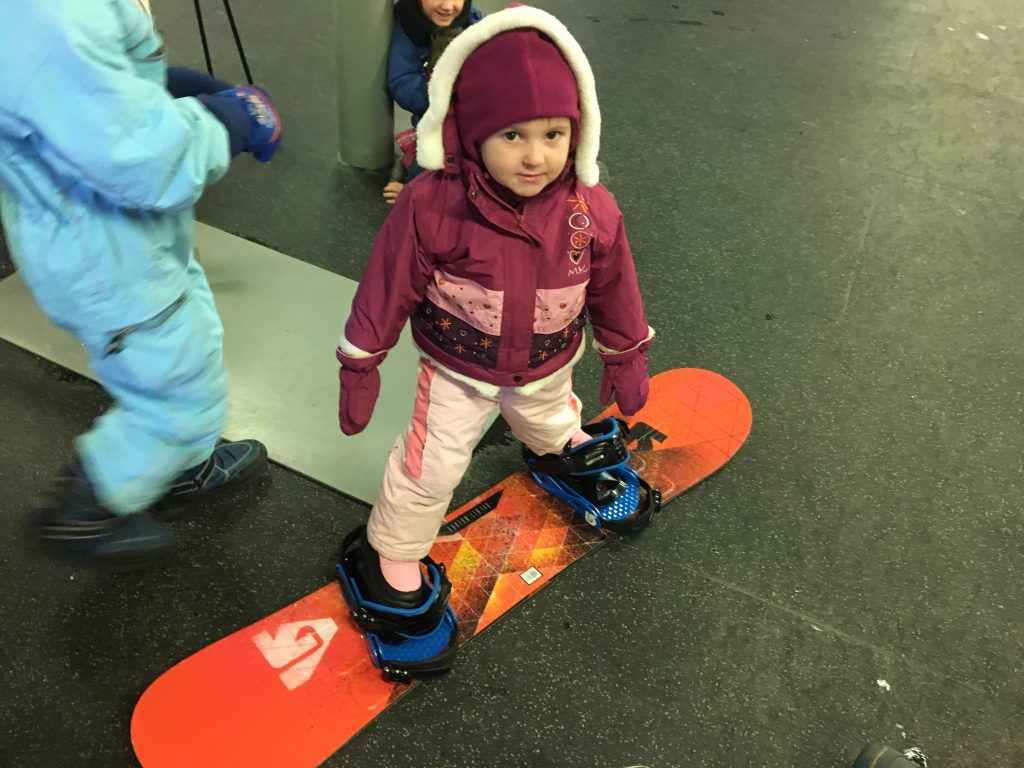 Is New Zealand Child Friendly?
Of course it is! The locals are lovely, it is easy to get around especially on a self-drive holiday and there is cool wildlife to see by the roadside. Throw in some snow and some epic fun attractions and New Zealand is as child friendly as they come. This is one of the top safest countries in the world to travel, with world-class health and some of the world's cleanest air and water too.
Cheap Flights
The first step for us when we set our sights on any destination is to start looking for flight sales.  I signed up to a couple of Airline's email price watch systems where I put in a range of dates, and the airline emails me directly when these prices drop.  Perfectly timed, Jetstar released sale fares from Gold Coast to Christchurch which suited us down to the ground.
Read more: How to Use Skyscanner to find cheap flights
Hot tip: It helps to be flexible with dates to be able to find the cheapest flights.  If possible, even being flexible with your port of departure can help too.  The Gold Coast is less than 100km from Brisbane, but we saved hundreds of dollars by making it our departure airport.

Hot tip: Remember that cheap flights also usually mean either the stupid middle of the night arrivals or departures. Or multiple long stopovers. So be wary of this when booking if it is unsuitable for your family.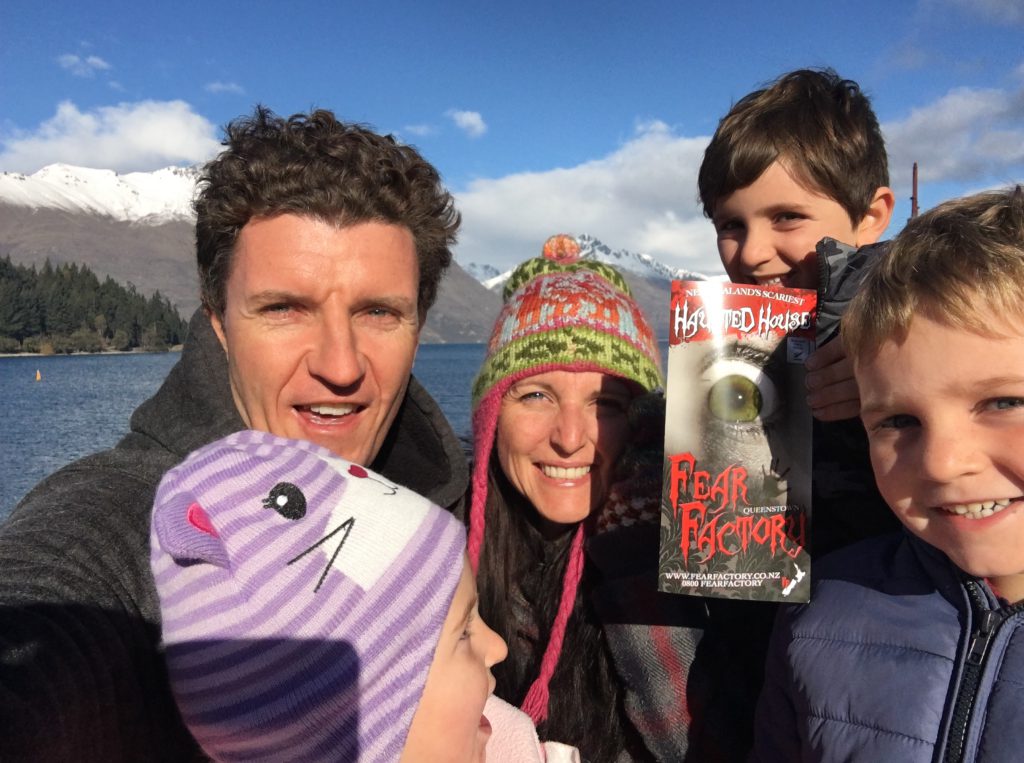 What's Next?
With flights booked we now needed to organise 2 weeks worth of fun for the family.  We prioritised our list of places we would be able to fit into our timeline. 
New Zealand is small enough, but there is so much to see.  And the 2 islands make navigation a little difficult, especially with such a short time frame.  So we decided to focus on the south island to make things easier. 
New Zealand's south island is a diverse and beautiful place full of towering mountain ranges and incredible ocean vistas.  Cosmopolitan cities contrast with quaint villages.  We made a list of the must-sees:
Transport
Having a look at the places on the map, we then had to decide how we would travel between everything with enough time to be able to see them all. Then we made a list of our transport options:
Public buses/trains

Tour

Rent a car

Hire a motorhome
As always, having the kids with us on the trip really dictates what you can do on holiday. With travelling, you can't trip long distances, and public transport would be inconvenient as you are not in control of departure times and breaks. A tour would be expensive for our number of people. So it came down to hiring a car or a motorhome for the 2 weeks of our stay, in and out of Christchurch.
Hot tip: Winter is actually Low Season in New Zealand so the price of a motorhome was really very reasonable and that also covered our accommodation cost as well.
Accommodation
Once we decided on our mode of transport, our accommodation was easy!  The cost was reduced greatly by combining our transport and accommodation in one awesome motorhome!  The campervan cost us $100 AUD per day.  We calculated the cost of a rental car plus AirBnb as another option but decided we liked the sound of carrying all our beds and gear with us instead of repeatedly packing and unpacking at each destination.  With a bunch of kids, this would be no fun at all!
Putting the Plan into Action
So, once you have a date, flights, transport, accommodation and an agenda sorted, it is time to travel to New Zealand with kids!
We arrived into Christchurch airport at around 1 am and had booked the nearest airport motel for the rest of the night.  The motorhome rental place was just around the corner so while I fed the kids breakfast and checked out of our room, Brian went down to collect our new Motorhome. 
We were all so excited when he rolled up to collect us in this huge machine.  We packed in the gear and the children, stocked up on some food and beer and set off for our first destination – Marlborough Wine District.
Hot tip: Make sure you bring your luggage in soft bags rather than hard cases so you can more easily stash them away in cupboards.
The drive along the coast to get there was spectacular and there were plenty of places to park up for the night, or for seal spotting.  We stayed in a caravan park, visited wineries and stocked up on our favourite wines at the cellar doors. 
Compared to other wine districts we have seen, the snow-capped peaks in the distance made this one in quite a spectacular setting.  However, the wineries themselves were not as child friendly in places.
Our next stop was Dunedin but it was a long drive down the coast with an overnighter on the way.
Hot tip: Get a campervan that has a diesel heater so you can free camp in winter.

The drive was beautiful again but when we got there we found it was hard to park in the city centre with such a big rig.  Something we had not considered at all.  And while the Cadbury Chocolate factory was ok, it was really just a big student town.  Probably better if we were younger and childfree here.  And probably not worth the detour TBH.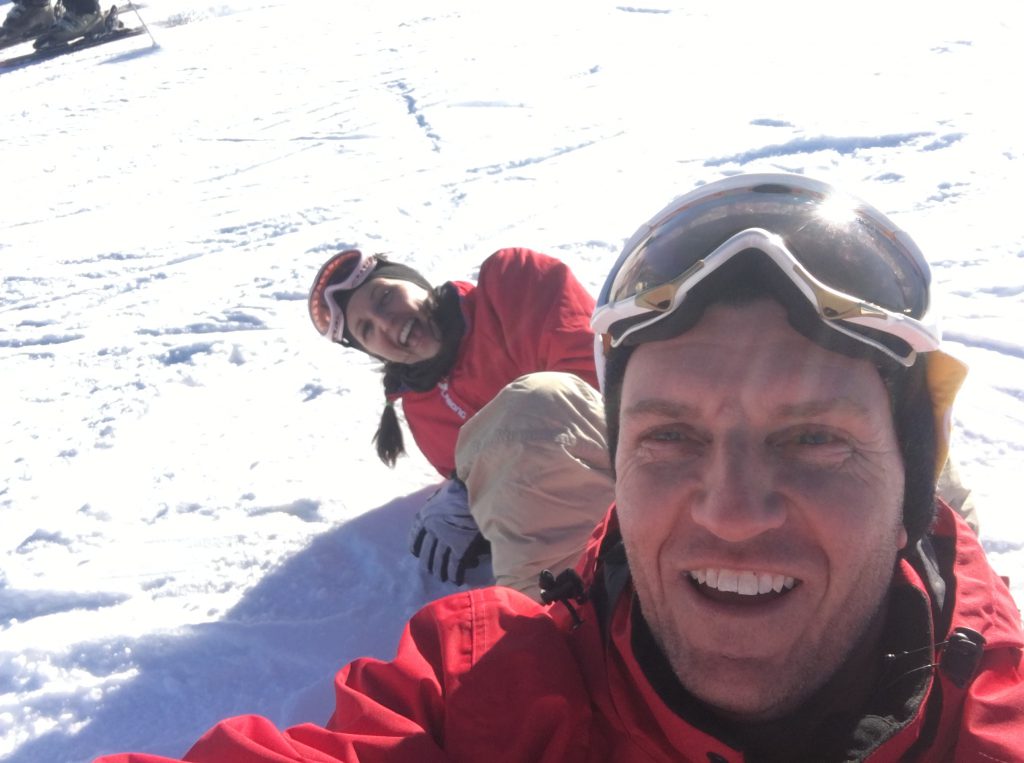 Once we got into Queenstown, we actually ended up with an Air Bnb house for a few days with my sister who we were meeting there. 
Queenstown is chockablock with activities for kids before even hitting the slopes.  Try the Shotover Jet, the Ice Bar, Lake Tours, Go-kart racing, Gondola, Bungee Jump just to name a few.  Again we found it difficult to park our vehicle in the city centre and had to park a few blocks away for a brisk walk in the cold air which was a little taxing for the children.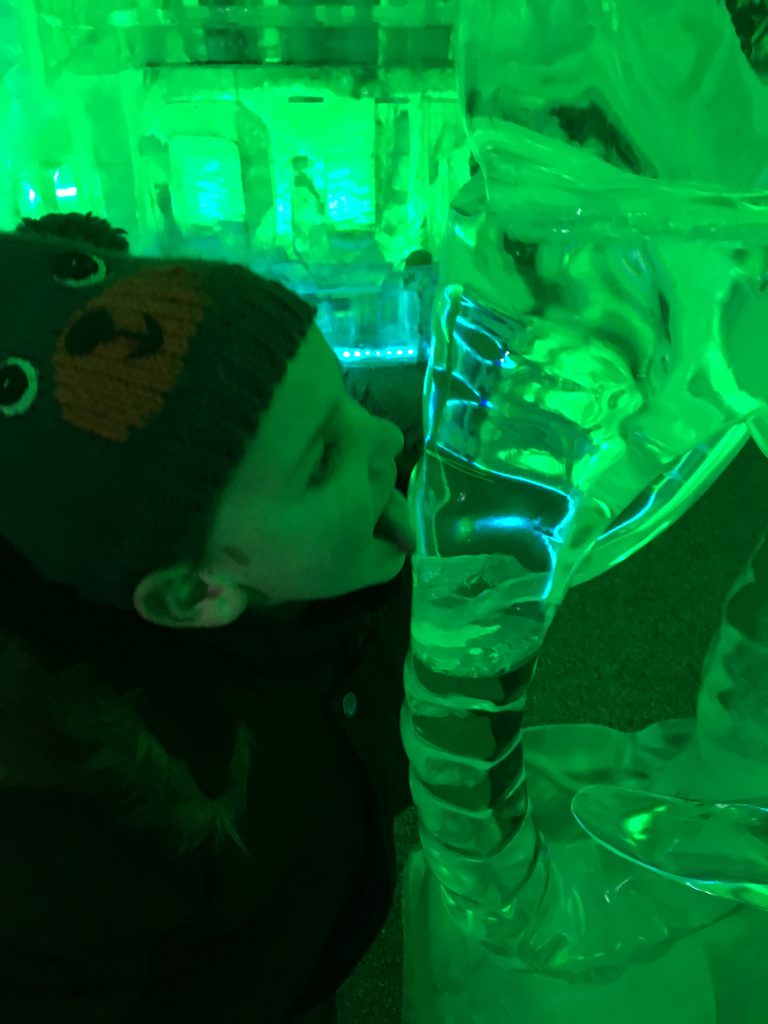 Hot tip: It is cheaper if you hire snow gear for multiple days instead of day for day.
The snow was exciting.  The kids absolutely loved it!  If your children have not experienced the magic of snow yet, I recommend it while they are little. 
We visited Coronet Peak, Remarkables, Cardrona, Treble Cone and Snow Farm.  The Snow Farm was the best for the kids as there were no lifts, it was all about tubing and sledding and we also gave them our full attention and played all day long.  Out of the other resorts, Coronet Peak was the most easily accessible from Queenstown, Treble Cone is at Wanaka and Cardrona is halfway between.  Check out my detailed blog about these ski resorts soon. The Remarkables, Cardrona, Snow Farm and Treble Cone all involve a big shuttle bus ride up the mountain.
Hot tip: Rental cars including motorhomes are usually not allowed up ski resort access roads.

Because we loved the snow soooo much, we decided on spending an extra night in Wanaka instead of going to Milford Sound. The weather was cold, windy and rainy and we made the decision based on the depressing thought of dragging the kids along the 7 hour drive, one way in, one way out to see some scenery that they very likely were not going to appreciate. For us, it just wasn't going to be worth it. But we though that an other trip to New Zealand with kids will be a very real possibility!
Hot tip: Be flexible with your itinerary to allow for inclement weather and changes of mind.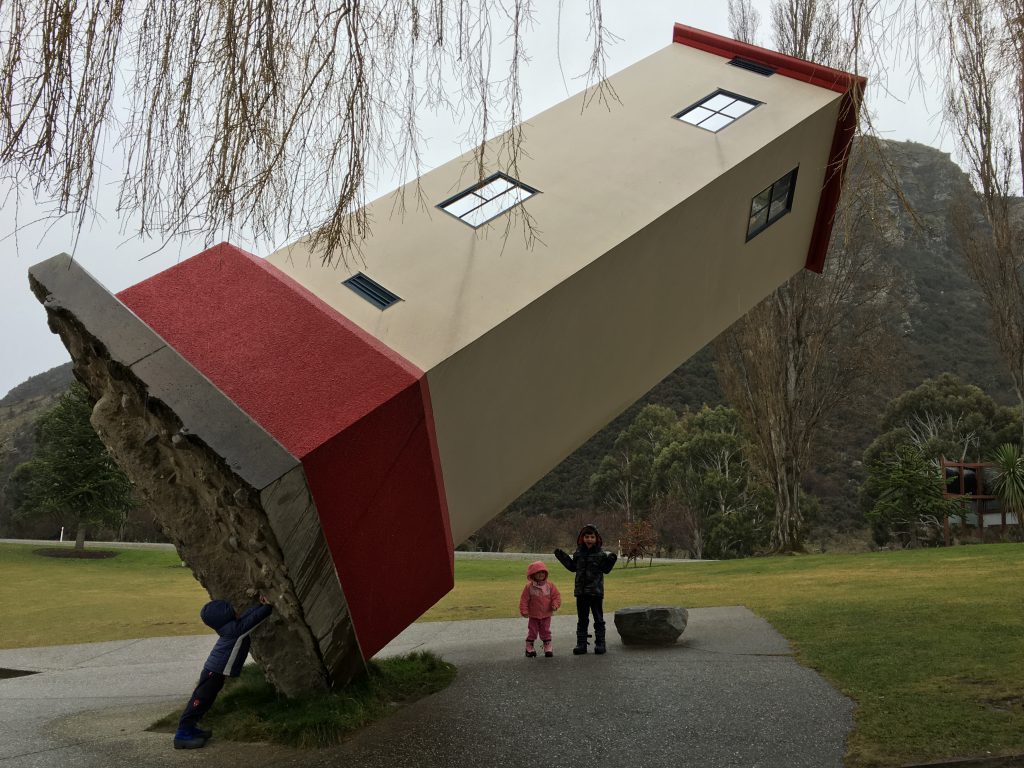 An extra day in Wanaka allowed us to visit the fun fun factory that is Puzzle World! Here the rain didn't matter so much and it was such a fun day playing with mazes and wandering through illusions.
Well Worth It!
Our trip to New Zealand with kids was certainly memorable and the kids still ask when are we going back?!! We loved every minute of motorhome-ing around the South Island and we were so fortunate to have enough great weather and enough foresight and planning to experience most of what we set out to achieve.
We Can't Wait To Go Back!