So, recently we went on a trip to Japan with kids. 4 kids to be exact. It was our first big travels since having Mabel, she was now 10 months old. Old enough to start travelling. Brian and I had been there before, only about 15 years ago! It was only the second country we ever visited together (the first was Thailand) so it was a bit of an eye opener and we had been dreaming of heading back there ever since!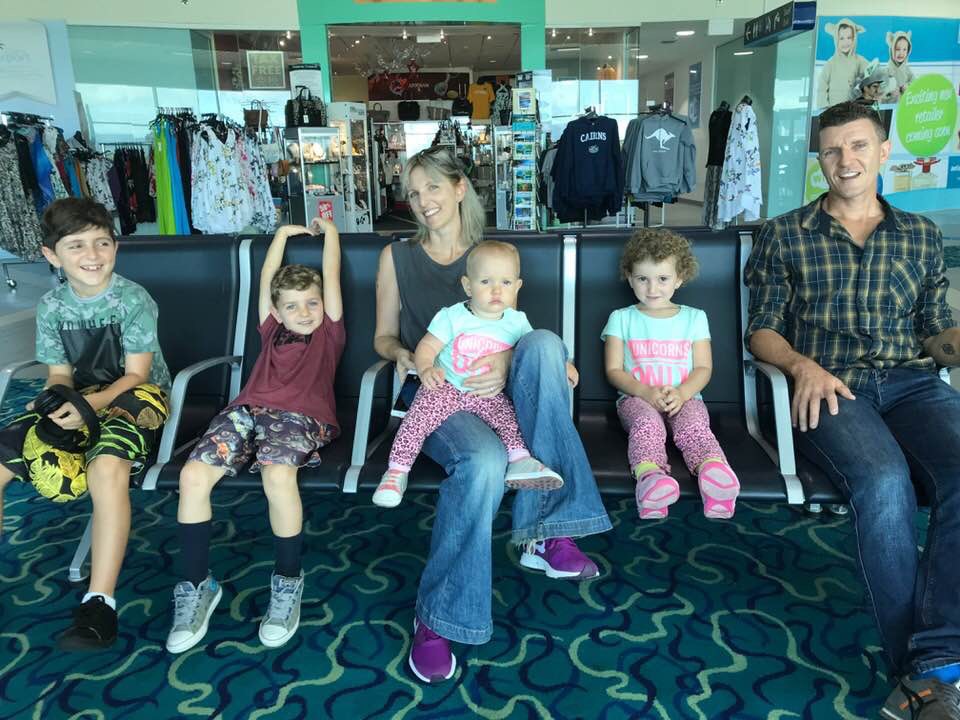 Flight sale
So, as a lot of our trips seem to start, this one also started with a flight sale. This particular airline was offering a free return flight, if you booked your trip from Cairns, a mere 800km from where we live. Naturally, though the dates were about 9 months in the future, we jumped on board the sale and booked the flights.
In our experience, if you are worrying too much about where to go and when to do it, you will never go anywhere. We book the flights when they come up cheap, and spend the next few months working out the finer details. If you book the flight, the rest will fall into place.
Cheap Flights and Catches
For a family of 6, plus Grandma who came along for the ride, our return flights from Cairns to Tokyo cost under $2000 Australian dollars. That's for 7 people!! Altogether!! There was a trade off though.
The departure port was Cairns which is 800km away from where we live. To allow for hold ups we had to leave a day early and drive up to Cairns which meant added costs of petrol and a night's accommodation.

The return flight came into Cairns at 4.30am which was going to make it a loooong drive home from there!
Cheap flights = Catches. It is what it is. We once caught a flight from Brisbane to Honolulu. They were really cheap flights in a package deal, and we only had a baby at the time. But the flight ended up being the Pacific Mail Run which landed and took off 3 times en route to Hawaii! My advice is to always check flight times and stopover details before committing and ensure they will be suitable for your family. Sleeping in airports used to be fine when we were just the 2 of us, but I won't do it these days!
Itinerary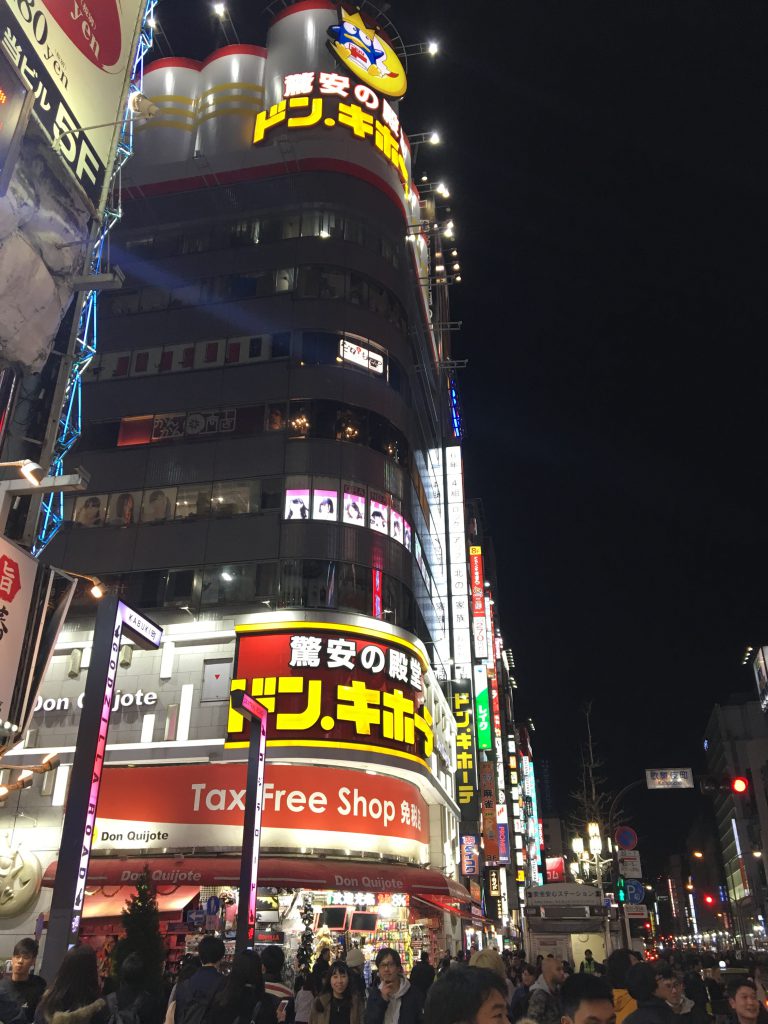 Having been to Japan before, it wasn't too hard to know where we wanted to go. So we planned 3 cities in our 2 week tour. We also knew we wanted a decent amount of time in each town as well so we ended up with:
5 nights in Tokyo

5 nights in Hakuba (Snowboarding Central!!)

3 nights in Kyoto
Each place had about a half day of bullet train travel in between.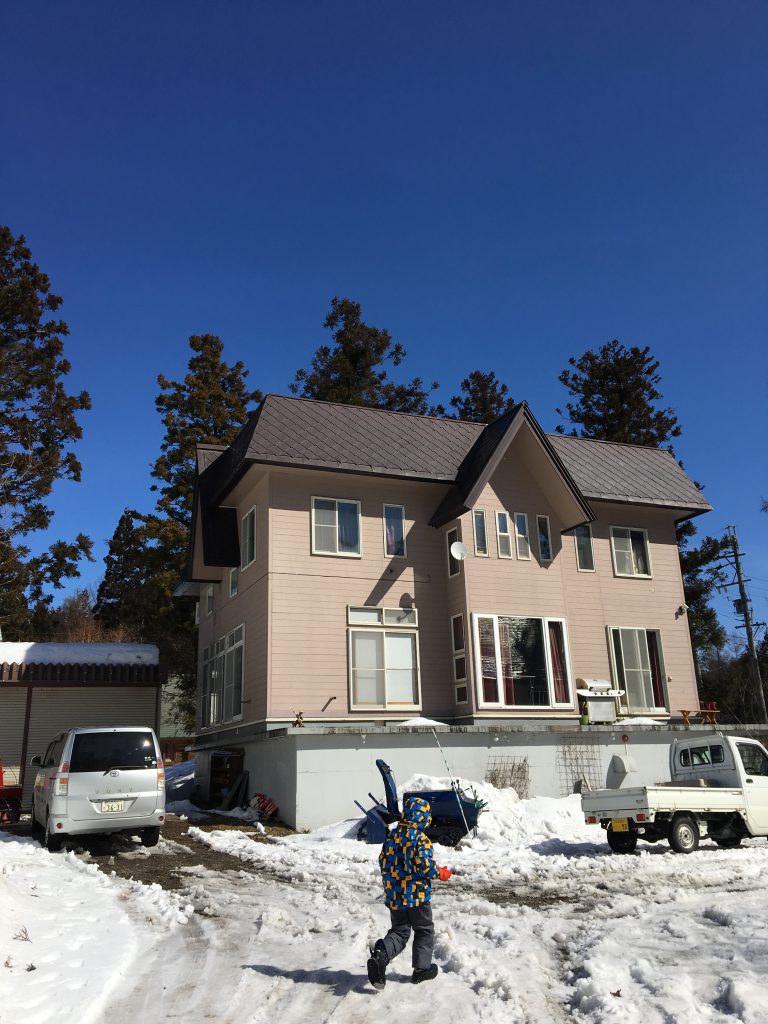 Accommodation
Airbnb is the only way to see Japan with a big group, on a budget. Every hotel quote I found charged us double because we would have needed 2 rooms. With Airbnb you can get an awesome luxury spacious apartment in a great location close to the action for a fraction of theprice. Sometimes you need to be a detective to find your rental, and you do miss out on services such as a reception/concierge/restaurant which you find in bigger hotels, but we love it. We have been using Airbnb for years now and never have had a problem. It is the only way to go, especially for family travel where you really appreciate a kitchen and a washing machine!
Transport
Japan has one of the most efficient public transport networks on the planet.
Airport Transfer
We found the Narita Express Train from the airport to Shinjuku (our suburb of Tokyo that we called home) super easy to navigate. It was easy to locate in the airport itself and worked out to be the cheapest for us, especially because we were staying in Shinjuku.
Use BlackCat Couriers located in the airport terminal to send your ski gear on to your snow accommodation without you. It takes 2 days, cost $20 for 1 suitcase and saved so much hassle travelling.
Around Tokyo
There is an awesome app to download called Hyperdia for your subway train times and routes around Tokyo which made navigating the city a breeze. Taxis were a little trickier because you needed the address of your destination written down in Japanese characters to show the driver.
There is free wifi in train stations in the city.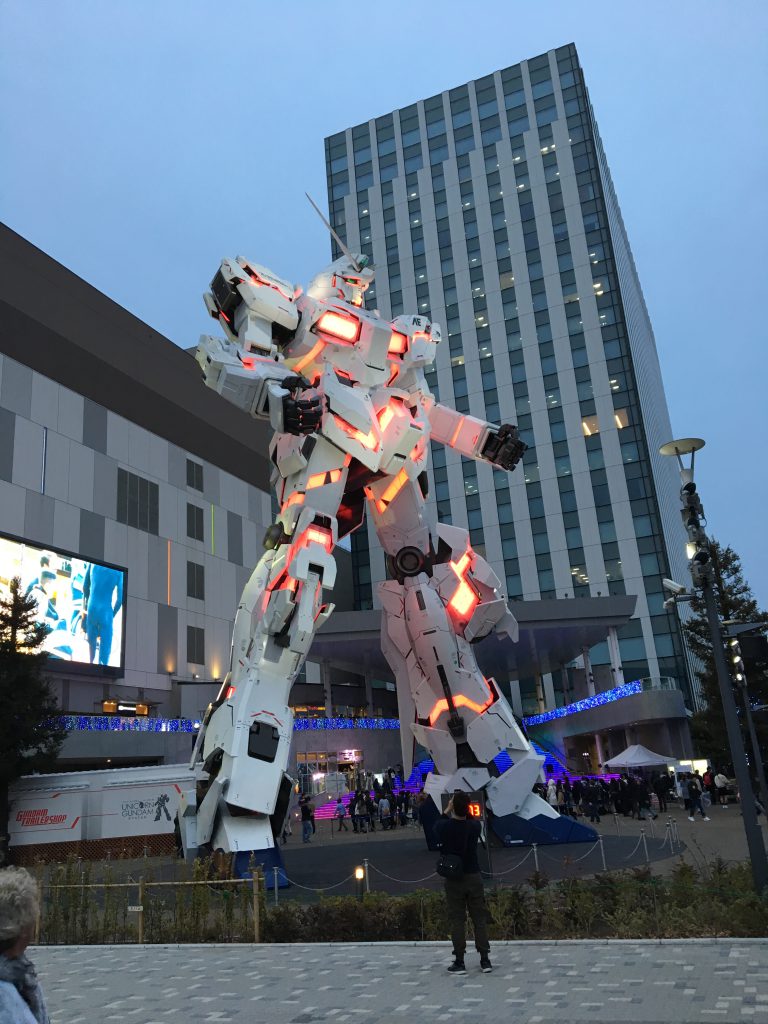 Between Cities
Between cities was the awesome Shinkansen bullet train. If you have heard of the JR Pass, it is not necessary for so short a trip as this and can sometimes make it harder to get tickets anyway. There is free wifi in the subway stations, and the ticket sellers in the

Shinkansen offices speak English. Use Hyperdia to plan the route.
The biggest tip on Japanese transport is to plan your route, and to avoid Tokyo peak hour like the plague. Also, pay the extra for reserved seating on the long distance trains, it's worth it.

Highlights
Tokyo was freaking amazing! So many districts to include here but we definitely recommend for families:
Odaiba (real robots at the Technology Museum and an enormous Transformer statue in a futuristic setting)
Takeshita Street in Harajuku (embodiment of all things Kawaii and Japanese pop culture explosion)
Meiji Shrine (across the road from Takeshita Street but a universe away)
Shibuya scramble crossing (the busiest pedestrian intersection on the planet)
Akihabara Electric Town!


Shinjuku (the best neon nightscape, Godzilla, Sega, Robot Restaurant)

Any themed cafe – we went to a Kawaii Maid Cafe and a Hedgehog Cafe for bizarre hilarity but you can also find Cat Cafes, Dog Cafes, Owl Cafes, Monster Cafes….. whatever your heart desires!

Snowboarding at Hakuba was totally amazing! We finally got to experience the famous JAPOWDER!!!
Kyoto – As long as you do the Tsujuki Fish Markets (so much more than just fish), Gion (geisha district) and Fukushimi Shrine you will cover the best bits.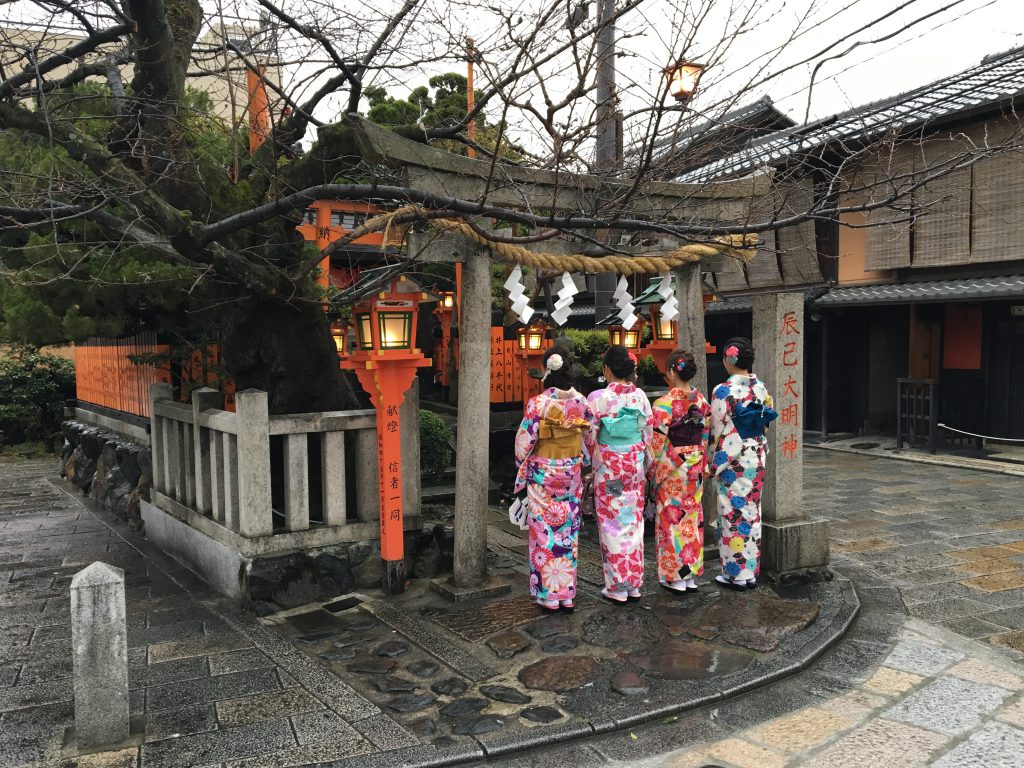 We had planned to go to Tokyo Disney all along but in the end decided we wanted one more free day in Tokyo that didn't involve standing in cues for hours in a Siberian breeze for hundreds of dollars instead. We ended up going to a flagship Disney store in Kyoto which pleased us so much more!
One more great place and a must do in Tokyo is an incredible toy store called Kiddyland. It is 5 stories of the coolest toys imaginable and so different from the standard Toys R Us fare that we are used to in the Western World. Don't just take my word for it, we saw Kim and Kourtney Kardashian there too!!!
Sumo wrestling only happens at certain times of the year in special tournament timetables, so check these before you go if it is something close to your heart. We missed out unfortunately.
If you are thinking about a trip to Japan with kids, I urge you to do it!!!!!!!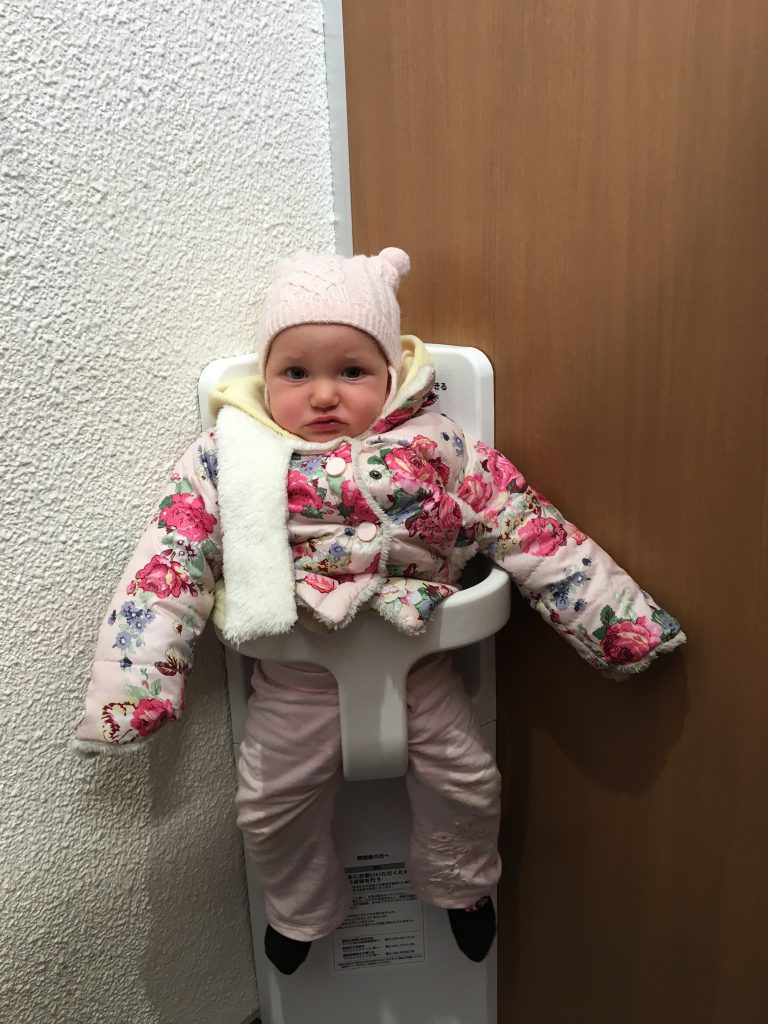 The people, the scenery, the culture, the history, the food! It has been such an enriching experience for us as a family. The kids tasted some ridiculous food, they widened their eyes at the VR lounges in Sega World, they spent their hard earned pocket money on cool toys and vending machines, they were the centre of attention on a packed train, they were amazed by robots and fast trains, they had ski lessons, they learned lots of words in a new language and they loved every minute!
If you have any questions about taking your family to Japan, drop me a line kris@gadsventure.com or comment below!