What is the best and most exciting thing to do in Brisbane this year?  No, it's not cruising up and down the mall shopping or exploring Southbank, it's riding Lime Scooters in Brisbane!
Lime Scooters in Brisbane is a new way to get around the amazing city of Brisbane on a motorised scooter without having to walk everywhere or catch an Uber.
This post will explain how to use the scooters and my personal experience using the terrific service – read on my friends!
The New Experience in Brisbane!
Lime Scooters Brisbane released the scooters in November last year with a simple idea that all communities deserve access to affordable and smart travel around their local areas.  What a brilliant idea!  This was definitely something we could get behind.  The bike share services have been available in Brisbane and other Australian city centres for years now, but I have never had the inclination to use them, always believing them to be sort of clunky.  
Electric scooters however, sounded way more fun!
It works in a way of sharing electric powered scooters around the city and reducing the dependence on public transport systems which in return helps with a cleaner, healthier planet.  How awesome is that!
Lime operates all around the world and at the moment they can be found in Brisbane, Gold Coast, and Sydney at no cost to the local city councils.  Overnight, hundreds of scooters suddenly appeared on Brisbane's CBD streets with bemused locals pretty quick on the uptake.  One city worker told me "I just come and grab a scooter on my lunch break so I can cruise around the city quickly and grab lunch and get things done!".  
When you are in Brisbane next you will notice these lime green and white scooters parked all around the place in random positions.  Don't just look at one, download the App and give it a try!  In my opinion, it is the best thing to do in Brisbane at the moment.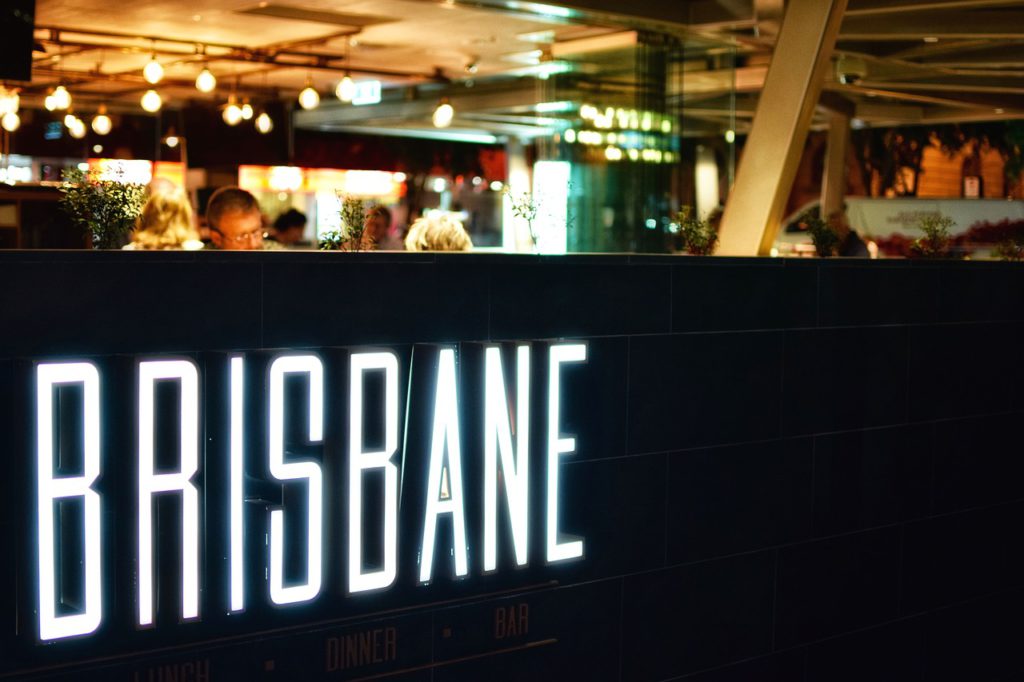 How to Find a Lime Scooter?
First things first, you need to find a scooter around the city, generally, they are just parked anywhere but in the Queen Street Mall itself they are not allowed.  There are no designated scooter parking zones, but on the app the locations are visible on the map. 
What's a Juicer?
People called Juicers collect the scooters overnight and take them home to charge them up, deliver them back to the city and get paid for the privilege.   This is called Harvest, Juice and Serve.  If you live in a city where these scooters are popular, it can be a very valuable side hustle with reports of Juicers earning hundreds of dollars per day. 
To become a Juicer you first need to download the app, see below, and then check out 'Become a  Juicer' in the menu.  You will be prompted to order the scooter chargers to be delivered to your house with the cost waived, then you simply collect the low battery scooters located on the map in Harvest mode, take them home, charge them up (juice) and then serve them up to get paid. 
Not a bad way to make a few extra bucks hey?
Get the App
Click on the links below to download the Lime App
Once you set up your profile with your billing details you then simply scan the QR code on the scooter to begin your rental period.  You can pause or end your ride with the touch of a button on your phone. 
How Much Does it Cost?
The average price of rental is 15c per minute.  That's so cheap! 
That's only $9 per hour!  Cheaper than a hot lunch!  
Are they Easy to Ride?
As I sped off along the footpath on my way to my appointment up on Wickham Terrace, I was gripped by a little apprehension!  You have to push start along to get a little speed before you hit the throttle and take off.  I was impressed by how much speed I got up straight away!  I didn't know where the brakes were for a start so the first time I had to brake I simply jumped off.  The brake is actually a handbrake.  On non-electric scooters, they tend to have a brake on the back wheel that you operate with your foot so I was looking for this one. 
Give the vid a watch before you cruise away, otherwise you will be like me and you just have to figure it out as you go along.  I recommend you have an inspection of your scooter first and a practice in an uncrowded area so you definitely know where the brakes are!  Also, when I did figure out the brakes, they were pretty grabby.  Brake gently so you don't get thrown off. 
I was really exhilarated once I started to speed along the footpath, dodging and weaving between the pedestrians.  Crossing the road was fun, going up and down the kerbs normally reserved for prams and wheelchairs.  I got a lot of interested looks and comments from passers by, so obviously the scooters are fairly new and something everybody sort of wants to try, but maybe they lack the courage. 
The main question I got was "are they easy to ride?"  and the resounding answer was "Yes!".  Let me be clear here, this was not my first time riding an electric scooter.  But I found it very easy to ride.  The steering was easy to control, and once you got your speed up they cruised along nicely.  Just don't let go of the handlebars to adjust your helmet, they do not go well with only one hand control. 
It is easy to balance and the brakes worked well, maybe a little too well at times.  You control your speed with a little throttle switch using your right thumb and it was simple to regulate your speed.  Every time you stop you have to kick along a bit to get momentum before initiating the throttle but this is easy enough to do.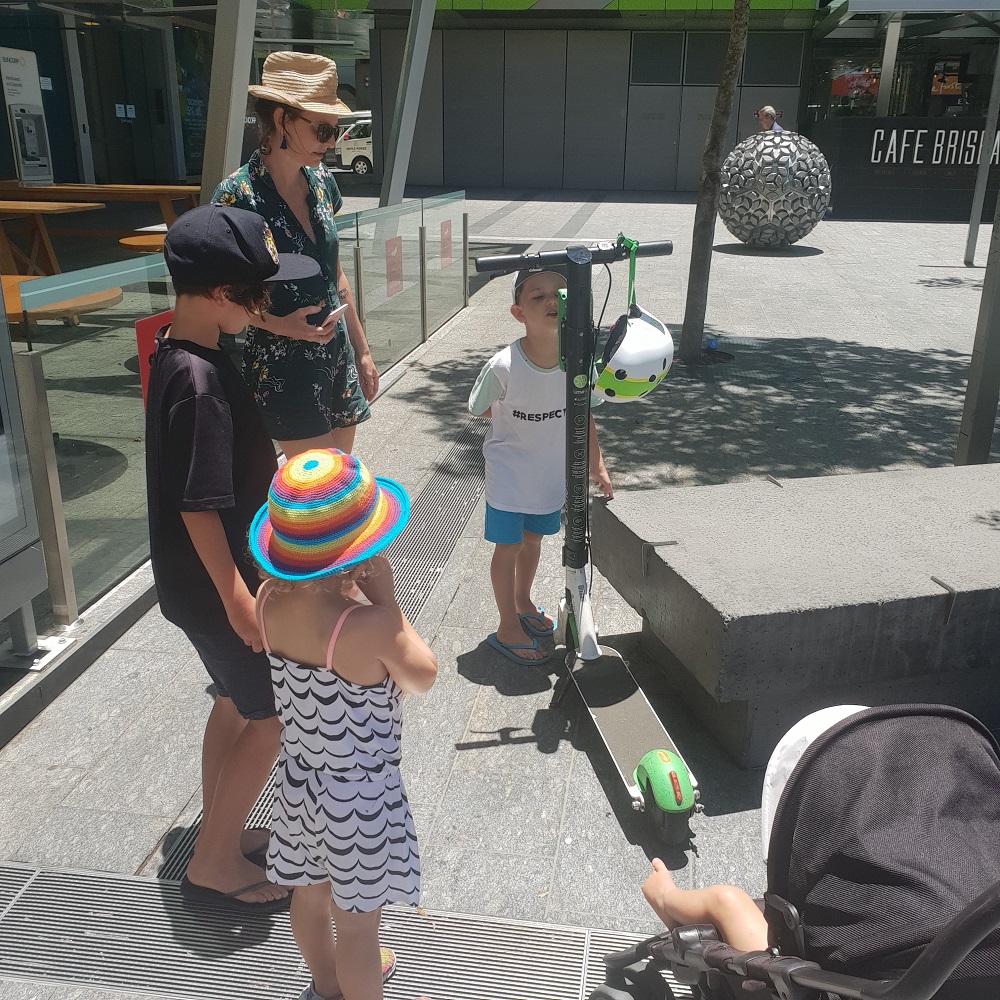 The scooters are pretty heavy to lift so if you accidentally get caught in a spot where the kerb is too high with no ramp be careful.
Always follow helmet rules specific to your country.  In Australia, you can get fined if you are not wearing the provided helmet.  Safety first!  The scooters are only available to ride for 18+ and you are not allowed to use them intoxicated either.
The Verdict
Lime Scooters in Brisbane are a great addition to the city centre and really make Brisbane a fun and dynamic city to visit, as if it wasn't already.  Getting around the city has just become much easier and hopefully this will go a long way towards easing traffic congestion and the strain on public transport too.  I recently parked in Brisbane city and paid $85 for 4 hours parking which I thought was totally abhorrent.  With the introduction of Lime Electric Scooters in Brisbane city, I can now park out of the city and pick up a scooter on my way in, saving me tons of money on parking. 
The verdict is, if you are in Brisbane, you have to try out the Lime Scooters 
Check out accommodation in Brisbane here: