This year our family went through some major changes. We moved out of the only home my children remember living in; we either sold or packed away all our toys and belongings, furniture and photo albums and took the rest to the dump. We stripped away unnecessary clutter down to the bare bones and moved to my Mum's house for the rest of the year.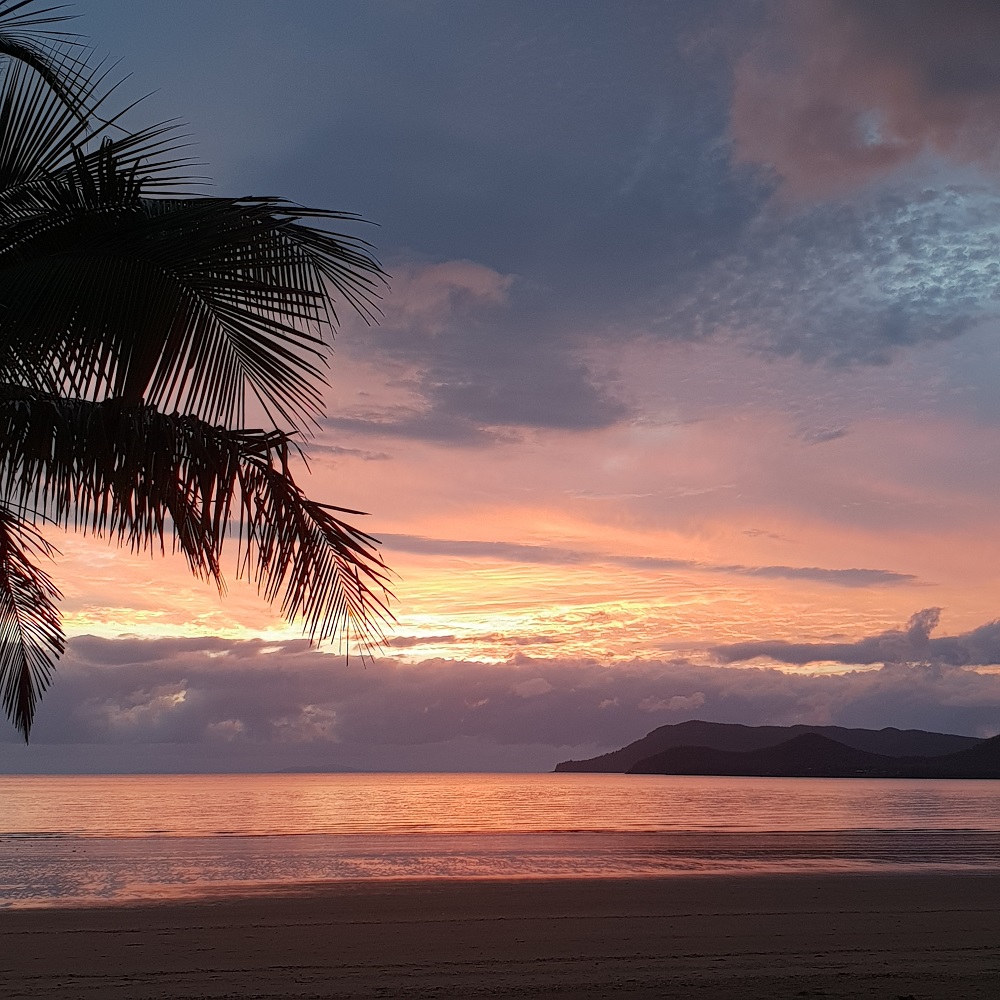 This was all so we could rent out our house and save some serious money for a big world trip this year.
To find out how you can save for your own family gap year, read this article: How to Plan your Family Gap Year
As a big part of this big move we decided to start home schooling the children. In part this decision was due to our geographical location making it too difficult to continue going to the same school, and not worth changing schools for only 7 weeks left of term. But also it was a financial decision, and has enabled us to save a whole lot more cash. We then not only had to handle our kids being at home 24/7 and missing their friends and playtime, but had to have a crash course in how to home school them.
It is the end of the 7 weeks now, and boy, have I learnt a lot about not only the children, but myself as well. I am ready to welcome the holidays with very open arms. I think we have all had some fun over this time, but one of my favourite things to do has been our regular Big Life Journal entries.
Alex and Scott are the inspirational creators behind Big Life Journal. You may have heard of it? I had often seen the ads as I scrolled through my Facebook but never really understood what it meant before we got our own delivery of the beautifully presented hard-cover books around the same time as all our Big Changes were going on around us.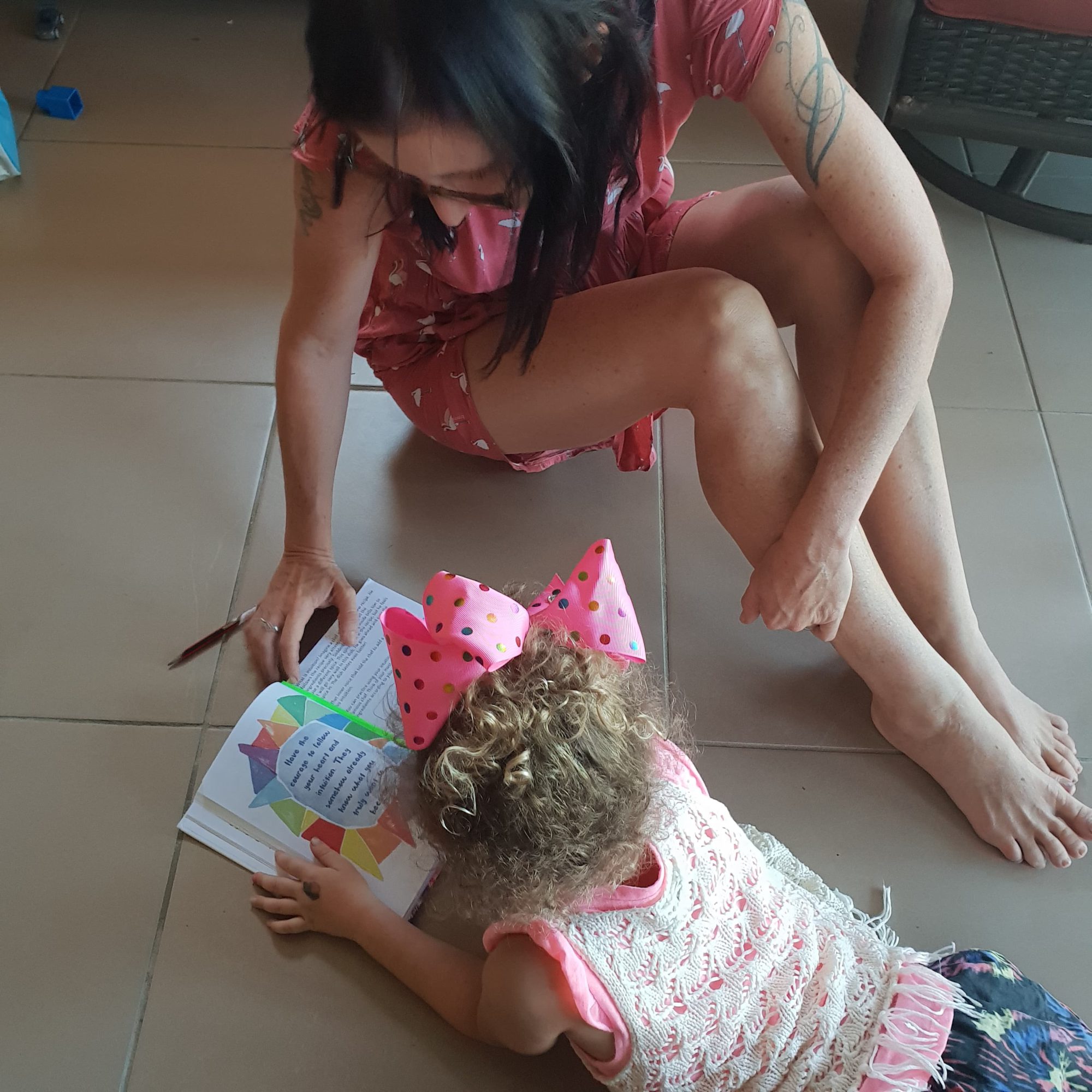 I have always believed that we were raising resilient kids, but throwing these Big Challenges at them without giving them some coping skills was a little scary. The kids must be resilient, and adaptable, but why should they be? How? This is where we fell upon this idea of the Growth Mindset and set about implementing this in our children's repertoire of emotion and strategy.
The creators of Big Life Journal realised that having a 'Fixed Mindset' was not the way to go through life, always believing that failure is not an option and if you do fail, you mustn't be smart enough! With a Growth Mindset, every failure is an opportunity to learn and make improvements instead. This sort of direction gives your kids the confidence and ambition coupled with a high self esteem and positive outlook which makes them able to try new things without being afraid of failure.
We have always believed in the power of positive thinking. I am a nurse so feel strongly about your mindset affecting every part of your life including your health and we have tried to instil these qualities in the kids too.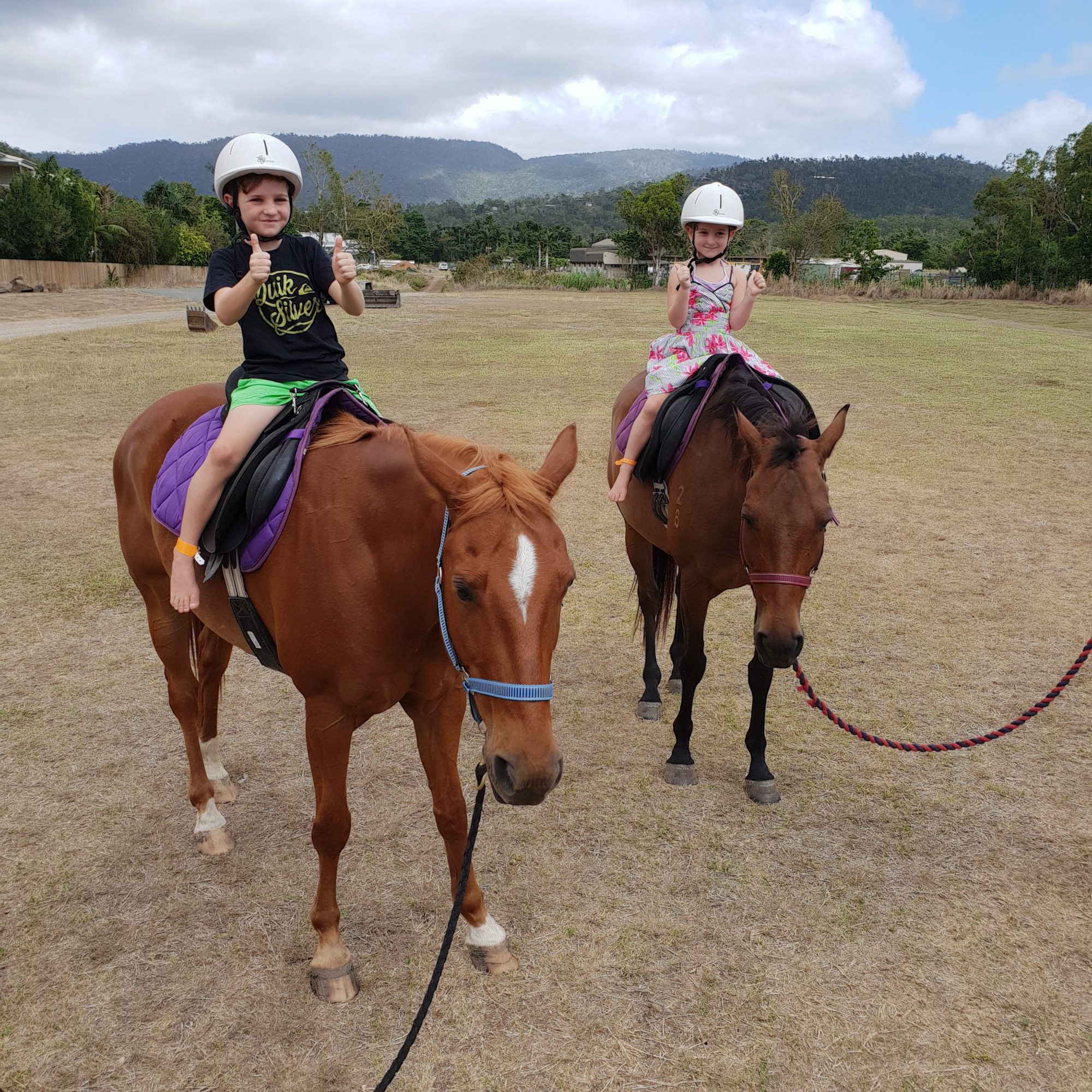 How does a Big Life Journal Work?
From the first page turned, I knew this journal was a winner. It engaged me from the beginning with its dedication which spoke to the fire within my children:
"This journal is dedicated to YOU, a young dreamer and creator, who is going to improve the world. We believe in you."
Our kids are still little: we have a 1 and a half year old, and our school aged kids are 5, 7, and 9 so for them we have the Big Life Journal for 7-10 year olds. There is another version for tweens/teens over 11.
One of the highlights for me has been the privilege of being a part of their experience through my role as the 'Journal Buddy'. This has enabled me to recall stories and examples from my own life that help their understanding of each week's topic. We have had some interesting conversations as a result of these stories!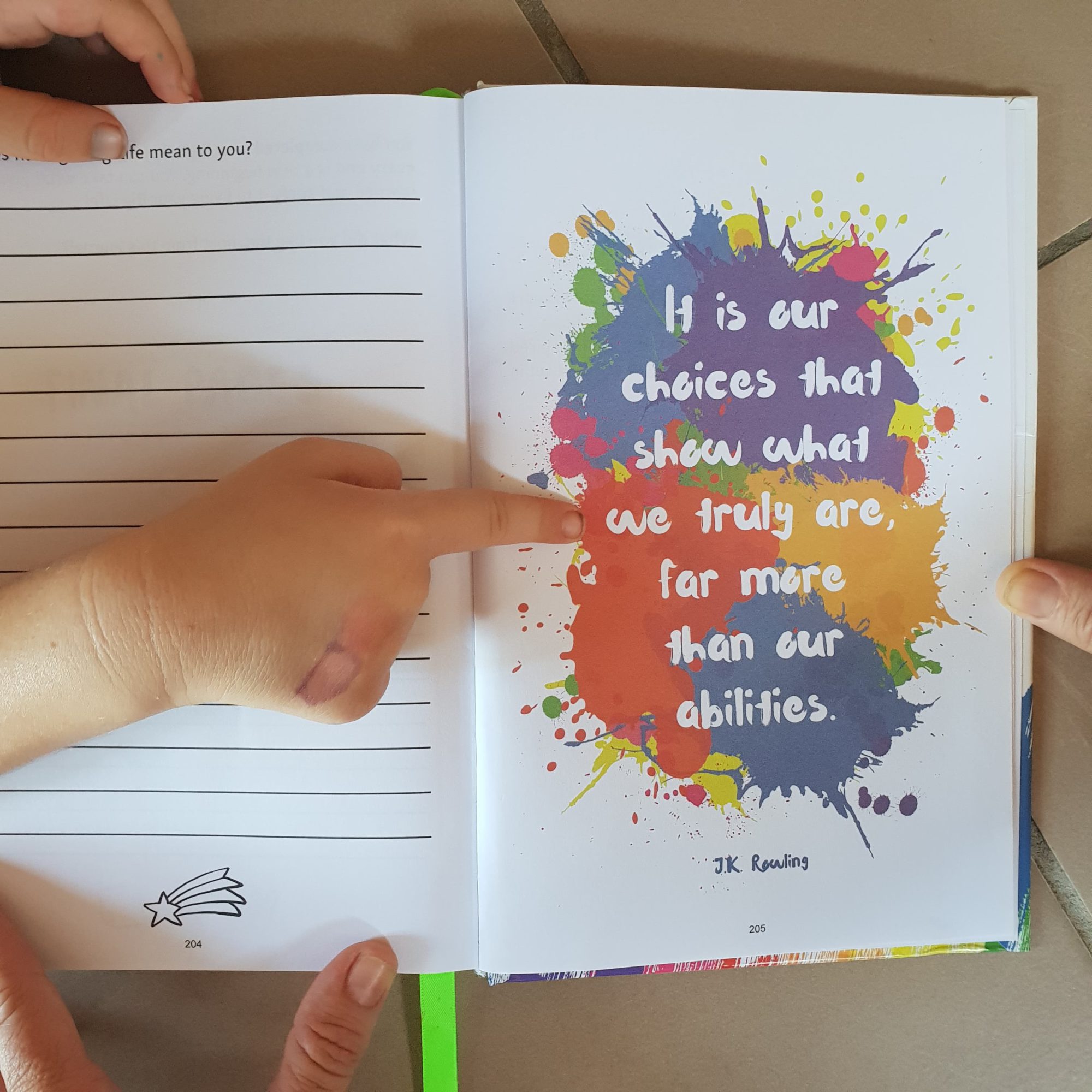 The one-on-one time spent with each child has been an education for us all as we discuss which qualities and attitudes will help us to live a more fulfilled and exciting life.
Topics Covered
The Big Life Journal breaks down into 26 weeks with 2 weeks covering each interesting and though-provoking topic. The topics are:
Make a Difference in the World

Dream Big

Follow Your Heart

You Are Not What You Have

Believe in Yourself

Take Action

Be Persistent

Effort is Key

Love Learning

Be Mindful

Be Grateful

Failure in Learning

Be Positive
You have to agree that the titles of these topics alone make you feel positive! The book is interspersed with colourful pages with inspiring quotes which I get the kids to read aloud and then tell me how they feel about it.
Consider this from Eleanor Roosevelt:
"The future belongs to those who believe in the beautify of their dreams"
or this one from Sheila Tobias:
"There is a difference between not knowing and not knowing YET".
Over 200 pages of positivity simply bursting at the seams!
Each topic above starts out with a beautiful quote or piece of poetry and then includes a true story about a person who has followed their dreams and achieved their goals.
There is an opportunity for the Journal Buddy (that's me) to add her story of an experience related to the topic at hand, and then for your child to reflect and write down his thoughts as well, drawing pictures to add to the experience. Then they have a page called 'Just for Fun' where your child is asked a thought provoking but lighthearted question and invited to expand. For example: Have you met someone who is different from you? What did you like about this person? Draw a picture of him here. I love how the whole thing is flowing with these beautiful affirmative vibes!
The Big Life Journal is the original product which was conceived from a parent's love of their son Mickey, and thanks to them, parents everywhere now have access to the Growth Mindset in a 200 page hard cover keepsake with a satin ribbon marker.
They also have the tween/teen version of the Big Life Journal, and PDF downloadable e-books as well. There are Growth Mindset Printables, and we did a wonderful PDF sample of a New Year Goal Setting Kit called '2019 – My Growth Mindset Year'. This contains printable sheets with guides for goal setting for the kids, as well family goals, travel goals, ways to save the environment, a list of key words, and affirmation cards.
View this post on Instagram
There are even cute colouring pages too. These formed part of our homeschool curriculum for this term and were a fun way of learning.
Age Groups
Being able to work on the Big Life Journals with your child is a very important aspect of making it into a successful venture. Master 9 is adept at reading and writing but seemed to have trouble defining his goals and identifying heroes when he was put on the spot. It was he who was most affected by leaving school and his friends behind so we spend a lot more time with him trying to give him inspiration. He wants to be a game developer so is beginning to work out just how to go about achieving this. My goal was to travel the world and have children, I have achieved both and am about to combine both and travel with children so I hope I am providing a good example to them on reaching for the stars.
Master 7 is tricky at times, his favourite part of the Big Life Journal is when he gets to draw pictures. He wants to be a Police Officer when he grows up and has the right idea when it comes to looking after the planet. They both want to be famous YouTubers too.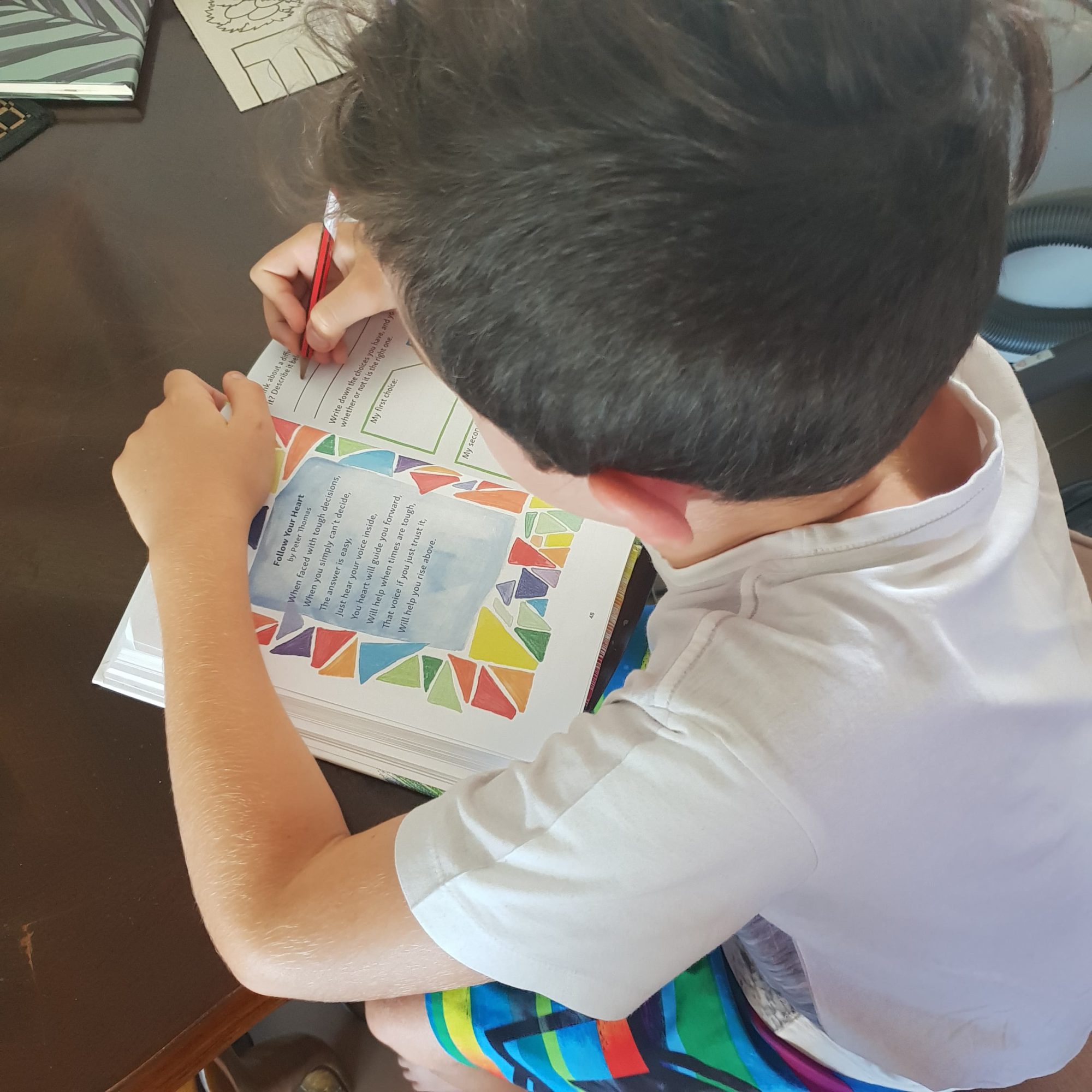 With Miss 5, we are going through the journal at a snail's pace. She is just learning to read and write so we are reading her the stories and gauging her reaction, and inviting her to share her feelings too. She wants to be a ballerina and enjoys colouring in mostly. One of her favourite things was in the Growth Mindset printable worksheets where they were asked on a bright yellow sun what you were grateful for. Each of the sun's rays had an answer for I am, I can and I have. The answers the kids gave for these were astonishing and gave me great joy in the fact that they are truly grateful!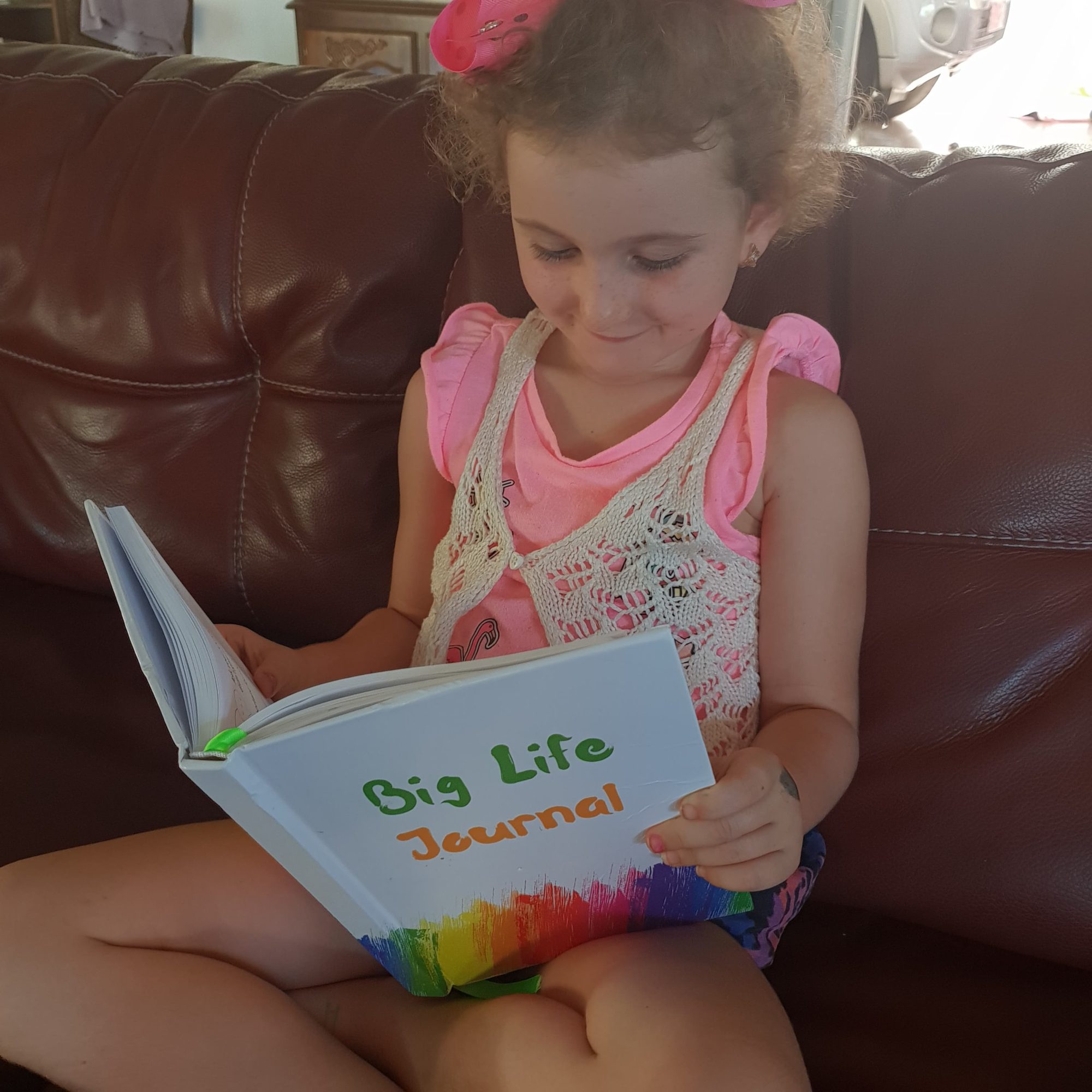 Most of the time we were taking the time to be one-on-one with the kids while working through their journals, and every now and then had the opportunity for a group activity. The 'Mindful Smiling' exercise was one of everybody's absolute favourite things to do and they ask me to do this guided mindfulness activity with them on a regular basis now!
Final Word on Big Life Journal
Our house and our homeschool classroom has had a great big positive boost from including the Growth Mindset in our curriculum this year. Our children are becoming more interested in themselves with inward thinking and soul searching and are gaining the ability to use their imaginations in a constructive way. They are being more creative, and are more mindful of their goals and the steps they need to to take in order to achieve them. The benefits are very clear to us, and I cherish the time I get to spend working on the Big Life Journal with each of my beautiful children.
Where to Get Your Big Life Journal
Big Life Journal hardcovers, downloadable PDFs and printables are all available on their website here.
The Big Life Journal that we have reviewed here costs $25.95USD.