Hiking with the kids can be so fun, it can also be a little daunting, or even downright frustrating.  After a recent hike with my 4 kids on the weekend, I will share with you my tips for making hiking with the kids an all-round pleasant experience for everyone involved!
This page may contain affiliate links.  Please see our Disclosure for full info.

We had been hearing from a lot of people about this newish walk up a popular landmark that had an urban legend attached.  Legend has it, that a young Aboriginal woman stole a shawl from her employer to keep her baby warm, and then she fled when discovered.  She ran up this hill and then leaped to her death, with the baby, to avoid capture and punishment.  The cliff is now called The Leap.  We had one day left of our school holidays, so we thought that hiking with the kids up to the summit would be the best way to spend it.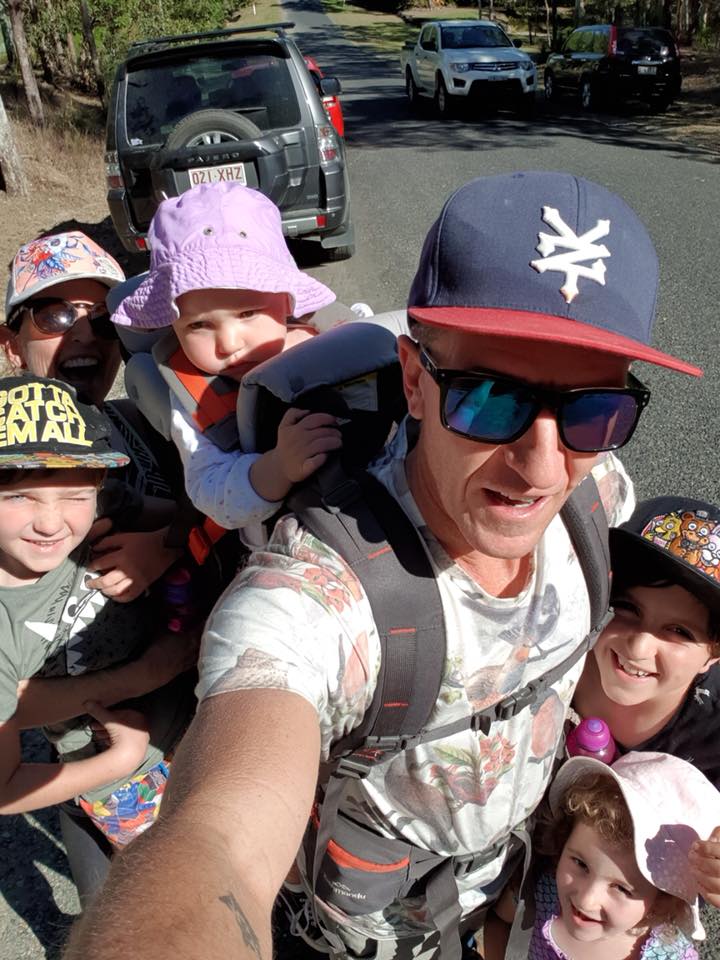 1. Hike Selection
This time we were doing a hike we had not attempted before and it was only our second time scaling anything significant since the arrival of baby number 4.  We had heard good things about this walk and knew it was relatively short but adventurous with a difficulty rating not beyond our kids aged 5, 6 and 8.  The baby (who does weigh over 10kg actually) should be happy in her carrier, and the whole thing will take no more than 3 hours up and back.
2. Starting Off
The kids are always excited about a bush walk in the beginning and this one was certainly no exception.  The first part of the track involved boulder hopping up a river bed all the way up to a waterfall before changing course and going steeper up into the bush.  Spotting the pink flagging that marked the path kept the children entertained and looking forward to each section as we moved on into the bush.
3. Snack Breaks
After the natural first section of the river boulders was passed, we handed out some mandarines and chocolate bars, had some water and continued on.  At this stage, we promised the kids a doughnut when we reached the top!  This fabled treat was enough to drive them on!  We were able to take the trek relatively slowly and could stop for frequent drink breaks along the way.
4. A Wrong Turn
The two boys aged 6 and 8 were in the lead, and we allowed them to lead us up a very difficult steep and slippery section which really challenged us, before we realised that there was no more pink flagging which meant we were no longer on the track!  But oh well, we had made it to the top of the cliff, albeit in a different section to the normal walk!  It was easy to retrace our steps once we realised our mistake but getting back down that slippery bit was definitely more challenging than going up!  But we just had to keep calm and carry on, there was nothing else for it.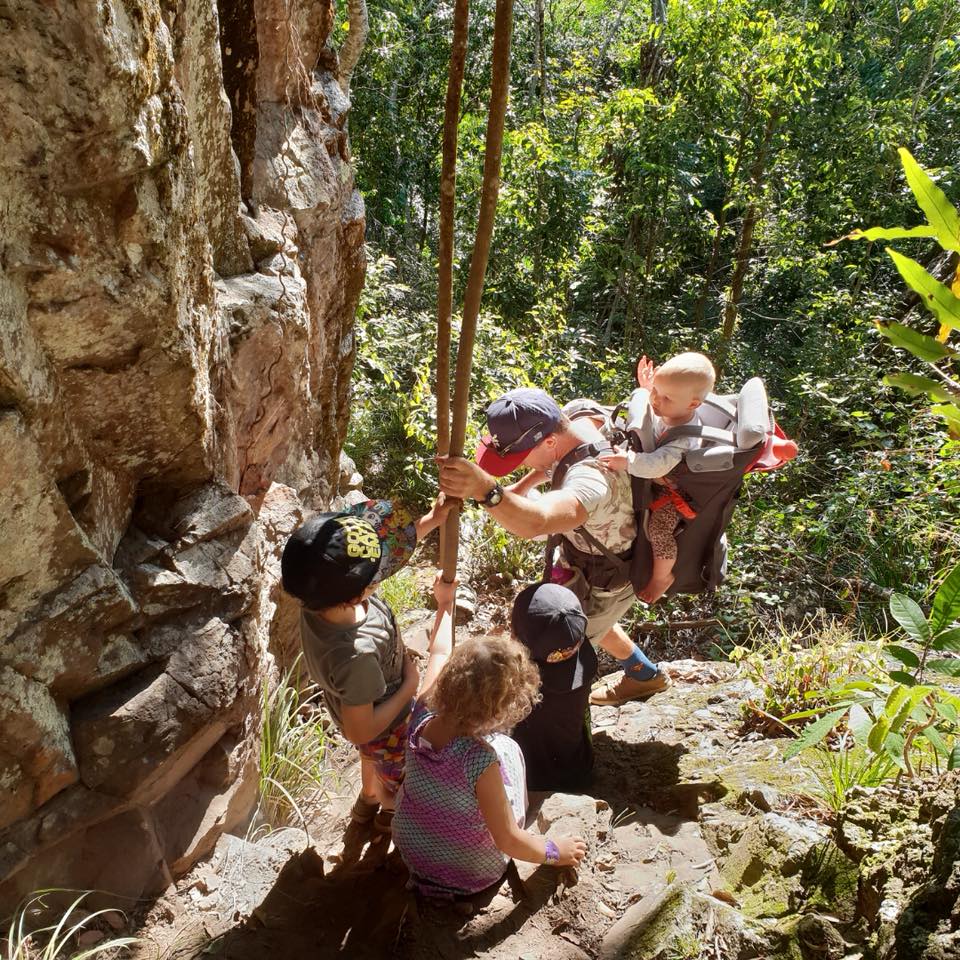 At the bottom of the steep bit, we noticed the flagging heading off to the right of the cliff along the correct path and promised then that we would have to return one day soon to finish the track properly.  This gave us the opportunity to provide an important lesson to the kids about never straying from the path and how to respond to injury or getting lost.  Make sure you all know what to do in an emergency and check conditions before you go on a hike.  
5. Timing
It took us an hour to get to the alternative top, and nearly 2 hours getting back down.  This was exactly the limit for our kids, luckily we had the promise of more treats at the bottom.  I wouldn't attempt much more than this with kids this age and ours are definitely out of practice but they managed it well.  The one-year-old in the baby carrier was akin to having a heavy pack so was actually great fitness training for something like the Kokoda trail.  Hopefully, we can do this ourselves one day, and I think hiking The Leap and carrying the baby on your back is perfect to practice!
Take your time on the hike, remember to look around you not just down at your feet and really take in your surroundings.  Don't try to hurry up the children either. Let them set the pace.  They are more likely to stumble if they are hurrying.  Slow down and enjoy the journey!
6.  Keep it Fun
This time, despite the wrong turn, hiking with the kids was super fun!  The track was adventurous and the boys enjoyed trying out their parkour moves from boulder to boulder.  We were dirty and tired at the end, but exhilarated too!  We love spending time as a family.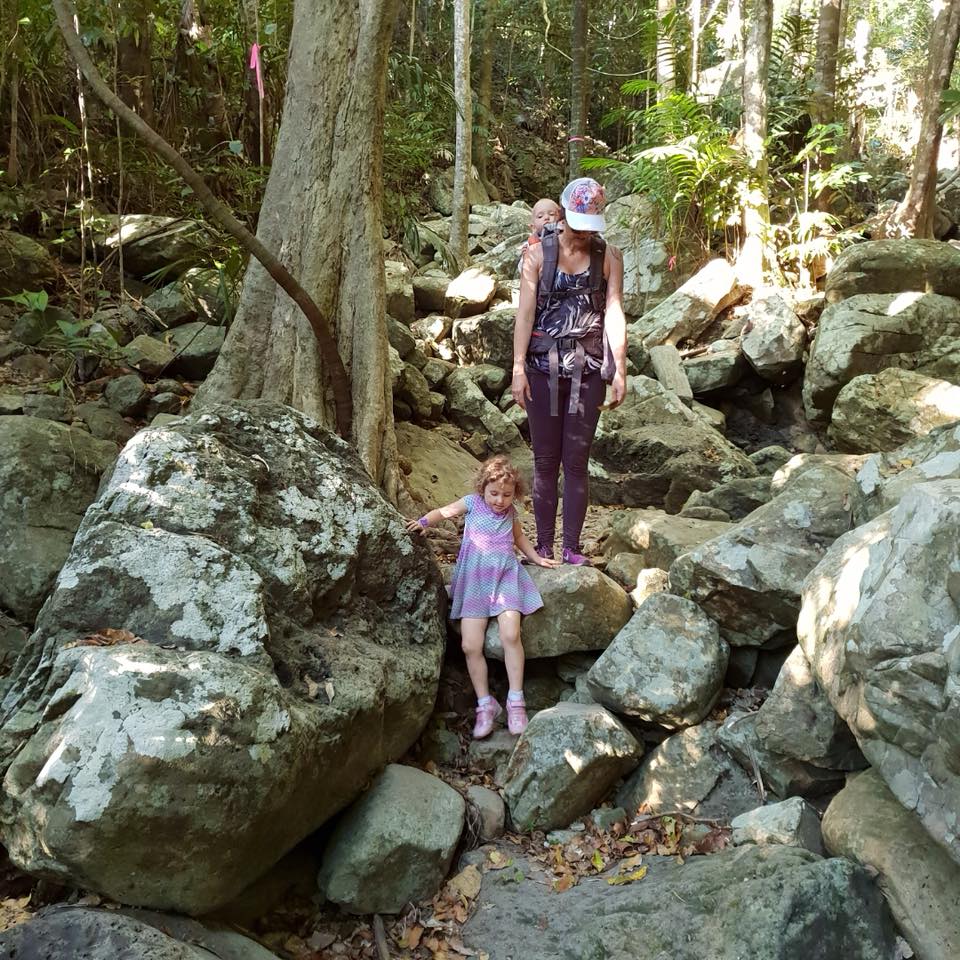 7. Team Work
Brian and I took turns carrying big baby Mabel.  And we both motivated the team to do their very best and maintained enthusiasm and joy, in spite of the extra challenges we came up against.  We had funny chats, told jokes, sang songs and really hung out with the kids while journeying into the rainforest.  There were no tears!  No injuries!  Just plenty of fun and laughs and a sense of achievement.  Daisy told me all about her new ninja skills while she made up a song about family which she belted out at the top of her lungs loving the acoustics of the rocky canyon.
8.  Rewards
The satisfaction of climbing a peak could be your only reward, but Brian and I like to have a celebratory cold beer at the bottom to add to our satisfaction. (after a big thirst quenching water first of course).  We drip feed the kids little chocolatey treats along the way and treat them at the end with juicy fruits and water with the promise of ice-cream for dessert later on.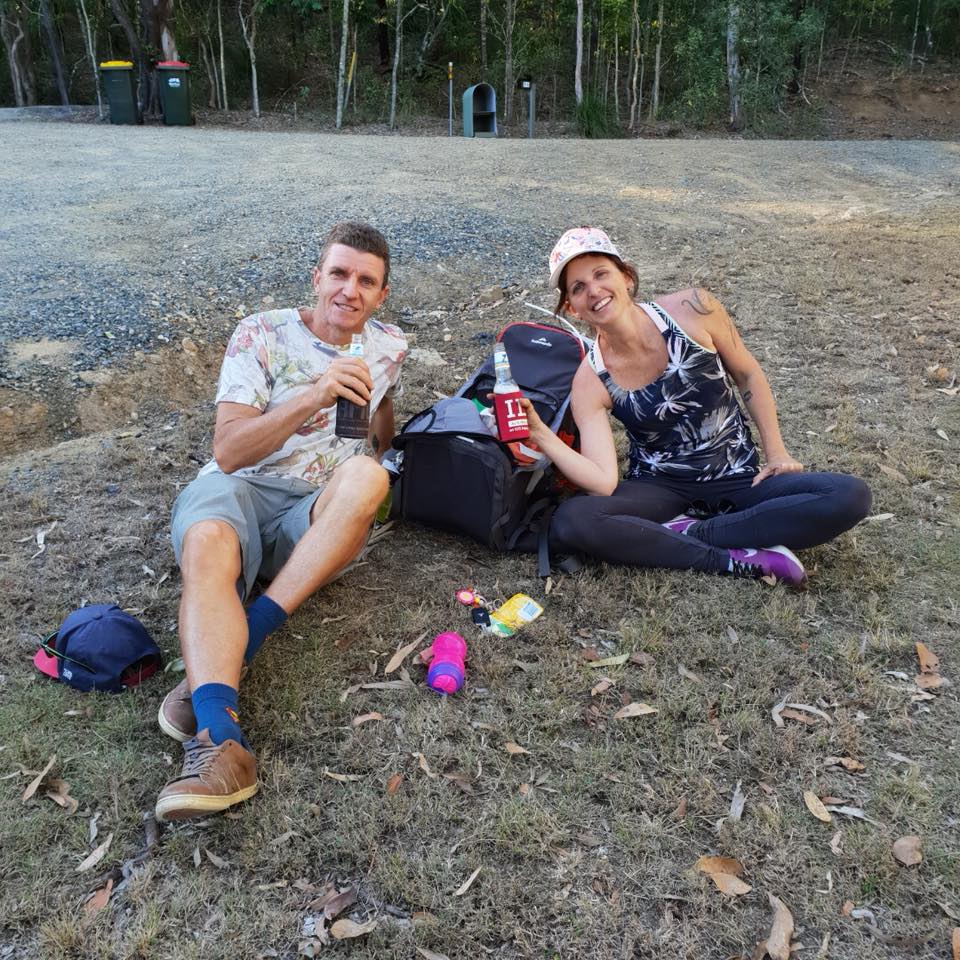 9. Don't Bite Off More Than You Can Chew
Kids need to be encouraged to spend more time outdoors and to get amongst it!  My kids are in love with Xbox and especially enjoy playing Minecraft like so many kids their age, so when the opportunity arises getting them back to nature is super important.  They can be pushed, but we have learn't not to push them too hard, or else they will back away instead.  So we use gentle encouragement and rewards to get them into the spirit of things.  A nice easy hike during the cooler weather was a pleasant way to spend the afternoon and it was challenging, but also achievable.  Because we reached the top and came back down and then ticked the box, the children were really proud of themselves.  And we were proud of them too!
10.  Education
I try to never miss an opportunity for education.  Whether it be bird watching, or plant identification or geography of the mountain, the storytelling of urban legends, or a quiz on Disney movies to distract them, I am constantly trying to find ways to teach the kids little facts and information, even while on a hike.  I am super looking forward to homeschooling them next year while we travel around and using our time together to teach them the things that matter.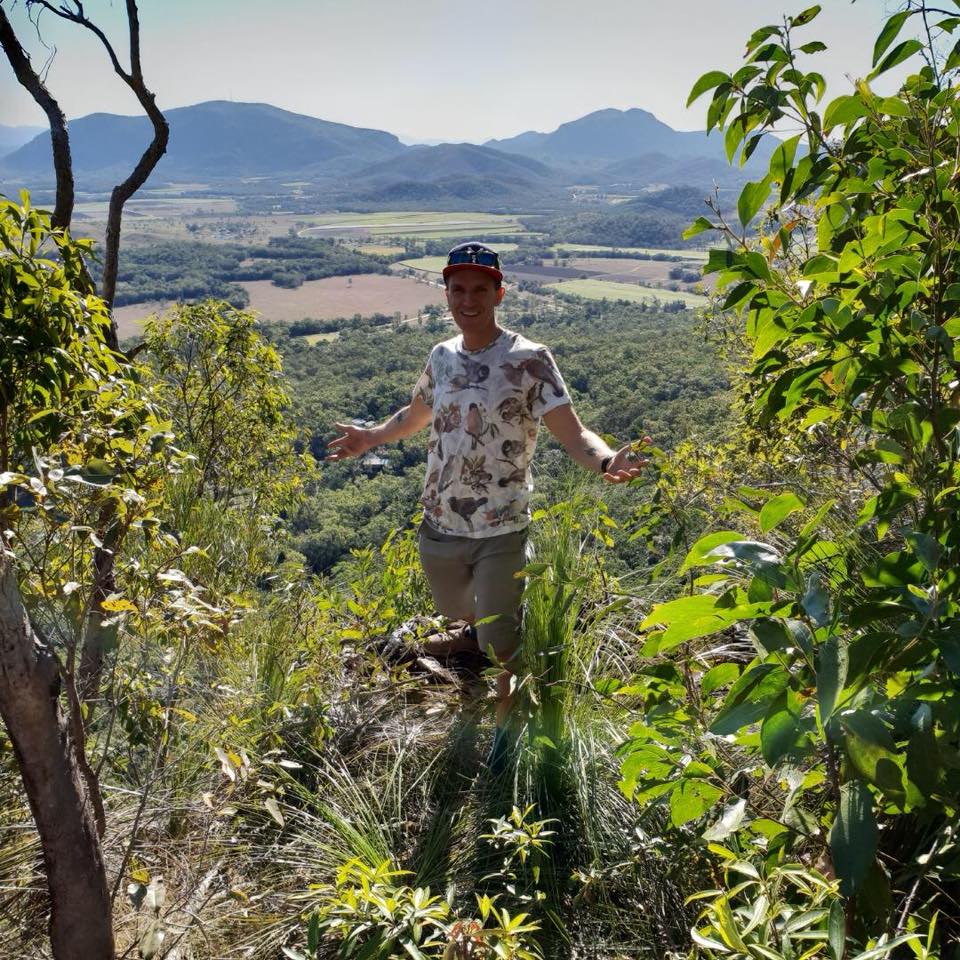 Hiking with the kids is rewarding and challenging at the same time.  It is extra tiring because not only do you have to do the walk yourself, but you have to continually motivate everyone and keep everyone together and keep them happy and fed and enthusiastic, and occasionally have to carry more than just the baby!  But it is enriching as well and the time spent with your family is worth everything! 
Get out there and explore the wilderness.  Be safe, and have fun!
-PIN IT-