Traveling Morocco can be the best experience you will ever have in your life!
Yes! this is so true, the country is up there with one of the best countries to go and discover whether you are single, married or have little rug rats following your crazy adventures.  When Kris & I traveled to Morocco it was pre-children and we covered basically the whole country in about 4 weeks!
Morocco is just one of those places that sucks you in, great food, great coffee, great architecture and most of all really friendly people.
We arrived in Morocco via boat from the mainland of Spain and cruised into the bustling port of Tangier! A very interesting town this one.  We were to meet up with my sister at the airport and travel together for a couple of weeks.  This was our first experience in a Muslim country, so we weren't really used to covering up entirely and not being able to easily drink a few beers at night! This was hard for an Australian.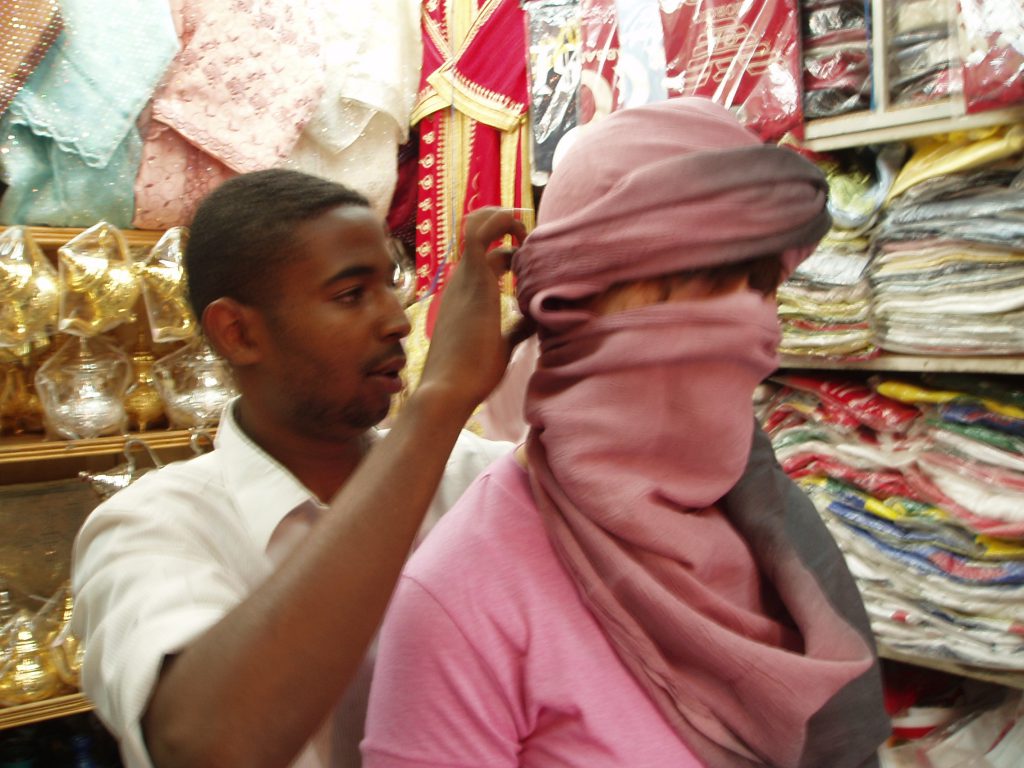 The amazing thing is that we can find anything anywhere if you know where to look or know who to ask! So yes we managed to find the bars in most towns, which was great and all but you could never get to drunk due to the amount of food you would have to eat.  Every beer comes with a dish, so 1 beer might come with a fish, the next beer might be accompanied by a bowl of rice etc.
Coffee, Great Coffee!
This country is where we also found our love of coffee! Prior to traveling to Morocco, I was not really into coffee that much, but now after having tasted perfection, I could not return to the bland old instant coffee.  Cafe culture is pretty big in Morocco, mostly men sit around sipping flat whites in glasses accompanied by 2 cubes of white sugar where you can add to your glass and stir in, or place cubes into your mouth and sip the beautiful drink through the sugar slowly dissolving each cube until the glass was empty.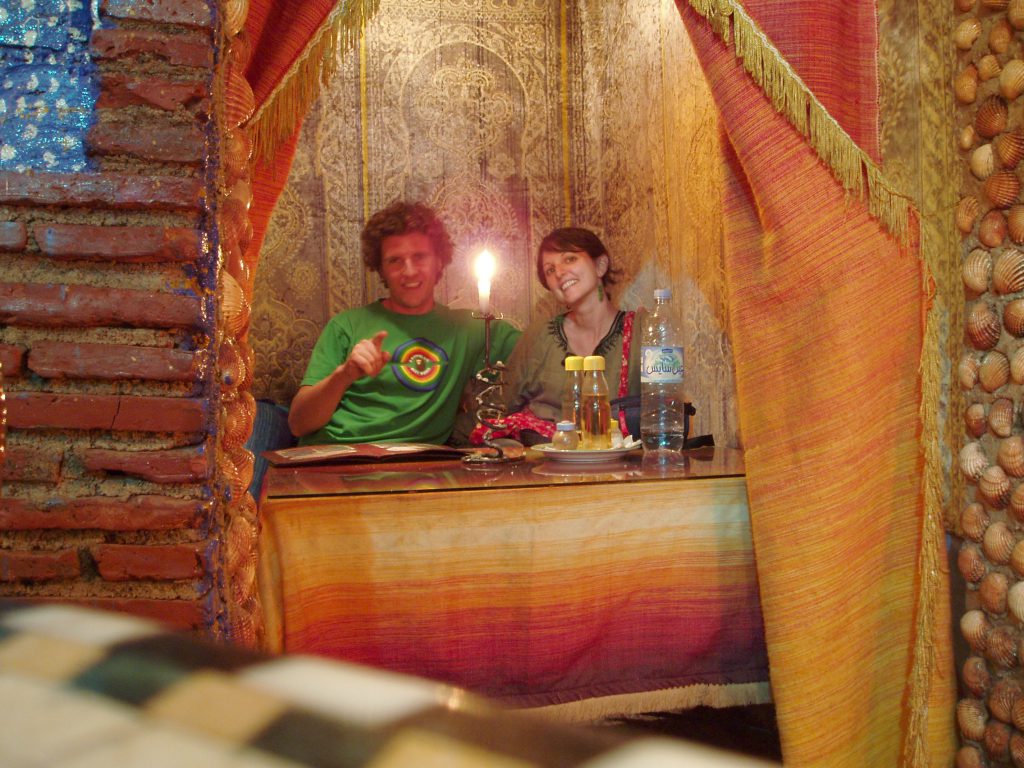 Food, Glorious Food!
Another major highlight for us was definitely the food, tagines to be exact.  These dishes are just jam-packed full of herbs and amazing spices that will just blow your mind trust me.  Lamb, chicken, fish or beef tagines were so delicious and they came with different types of vegetables and couscous.  Tagines are usually made in a clay pot with a lid to trap the heat, they just simmer away for a good few hours producing the most amazing smells.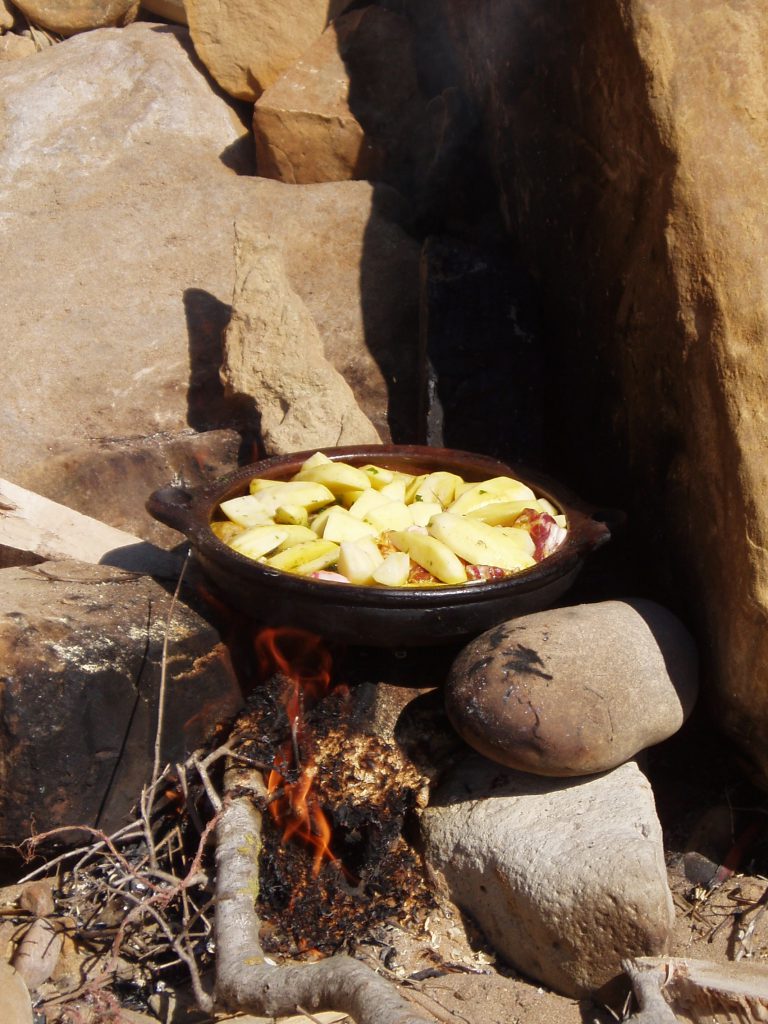 The smells make you super hungry, and when you finally tuck into a gourmet dish you are taken away to another planet where eating is all you do in life! The Tagine is the signature dish in Morocco and for a good reason.
The Places we Visited in Morocco
So we toured around the country on trains, buses, and taxis which worked out rather well, pretty much just doing what the local people of the country do, except they don't get hassled and we do.  The prices for getting around were really good and most people spoke some English which made buying tickets a breeze.  Funnily though, in a lot of parts of Morocco they spoke better Spanish or French than English thanks to past settlers.
We began our journey in Tangier and visited places such as Asila, Rabat, Casablance, Essaouira, Marrakesh, Ouarzazate, Erfoud, Taous, Fes and Chefchaouen to name a few.
Each destination could have a book written about it, that's how amazing this place is.
The Moroccans are a very pushy bunch, well the people involved in selling wares and fares are, you will find yourself in some very odd circumstances at times.  Busses are the most intense – as you are trying to get off you will get guys trying to get your business for their hotels before anyone outside does and if you're not ready for it it is hard work.  I'm not even off the bus yet, give me a break!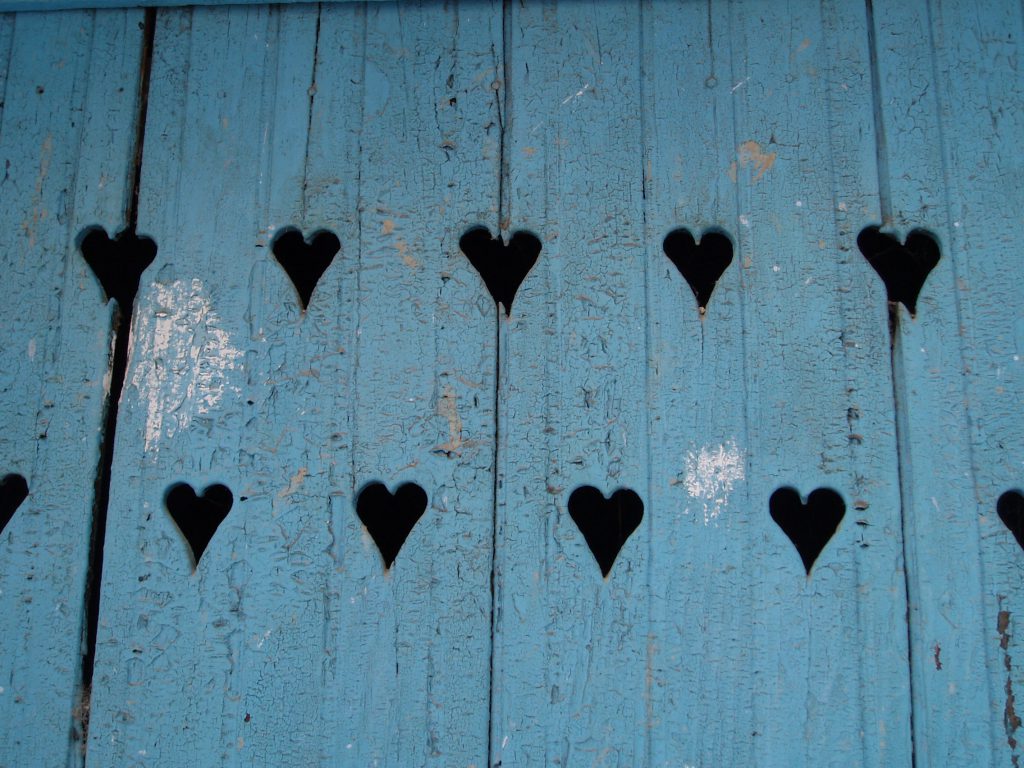 You will also notice you seem to make a lot of friends along the way, but a word of advice be careful who you trust and follow you are never really sure what they are up to or how much certain things are going to cost you.
Our Favourite Places in Morocco
The must go to places in Morocco for us were undoubtedly: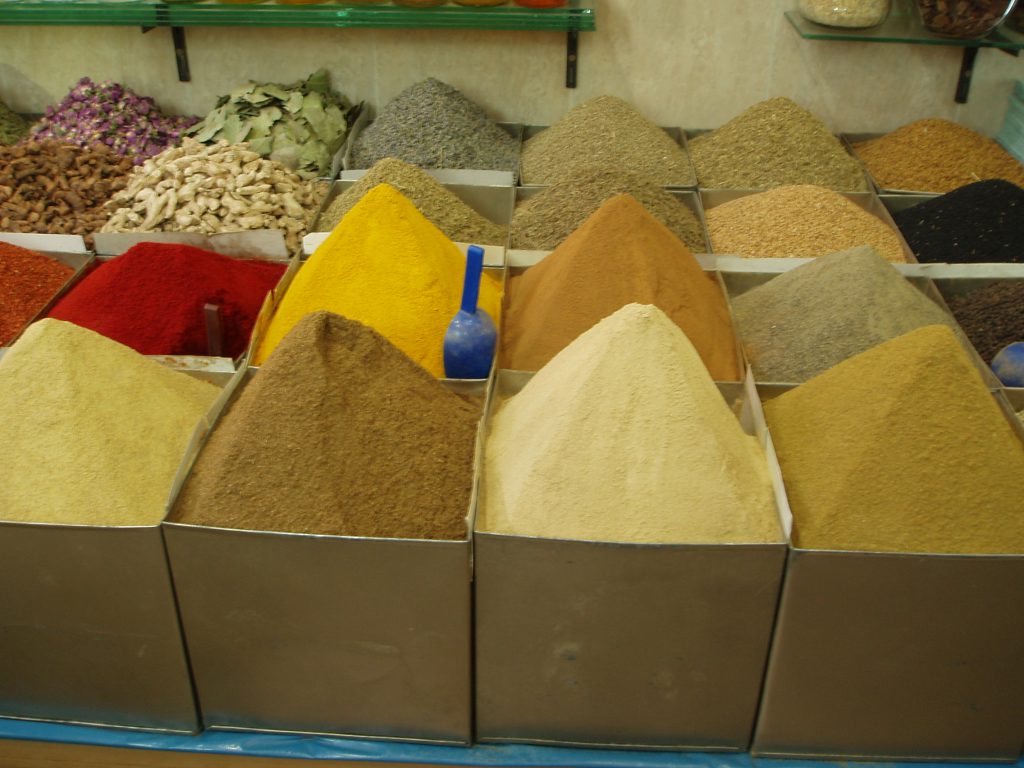 Marrakesh with its bustling courtyard and marketplace, a must-see part of the country, with its mazelike alleys and souks (means markets), gardens, mosques, and palaces, there is so much to do here!
Essaouira the beachside port city is a must with its seafront ramparts dating back to the 18th century protecting the town and ocean views from wherever you stay.  The food here is great, so much seafood on offer and the atmosphere really takes you back to another world.
Asilah was another wonderful place to visit which was built by the Portuguese in the 15th century, it has some really well-preserved architecture that looks amazing.  It is also situated right on the Atlantic coast which is great for watching the sunset over the ocean.  If you are into your art and murals this is the hub for you.
Rabat the capital of Morocco was a really great place to visit also, it too is situated on the Atlantic coast.  It has a real Islamic and French colonial heritage, including the Kasbah of Udayas. The capital has a great atmosphere, with plenty of great food, and great shopping.
Ouarzazate is a very unique city and is the gateway to the Sahara desert, and just south of Morocco's High Atlas mountains.  This city has some amazing views of the rugged landscape that surrounds it and is a must see.
Erford is an oasis town in the Sahara desert surrounded by beautiful desert landscapes and a great place to organize desert tours and search for fossils.  If you like green pastures, this is not the place for you!
Fes is an amazing city, it is known as the cultural capital of Morocco, and the Fes El Bali walled medina with its mazelike alleys that wind around forever! You can seriously get lost here for hours, even days so be careful.  The alleys drop down the hill and just keep bending and turning all directions.  It has some seriously awesome architecture, vibrant souks and old world heritage that you have to see.
Chefchaouen, all the blue-walled city is situated in the Rif mountains of Morocco's north.  It is known for it's blue washed walls, leather and weaving workshops, the red-walled Kasbah, a 15th-century fortress and dungeon and some amazing mosques.  It also has some great walks that travel through the Rif mountain area.  This is a place you can really relax and stay for weeks, great food, great atmosphere and very inspirational.  You can even buy some paint and take it home and wash your walls blue, how about that!  You definitely have to go here for your soul. 
You Will Never be the Same after Morocco!
Trust me, my eyes go watery when I think back to the time I was in Morocco – it was exciting, romantic, adventurous, fun, delicious and spiritual.  There are so many awesome things about Morocco that words cannot describe you just have to go there and find out for yourself.  Traveling Morocco with my wife was one of the best things I have done in my life, it holds so many secrets and treasures it would take a lifetime to discover it all!
I will be writing about some very strange experiences I had in Morocco over the next few weeks, so stay tuned.  Not all travel goes to plan and this is generally what really builds the best memories.
Next trip you do, have a think about exploring fantastic Morocco and really get yourself some culture to chew on.
What's your best experience in Morocco? Have you found somewhere better? please leave a comment below and give me your thoughts!