Do you think free camping is becoming a thing of the past?
Do you go camping often? If so do you opt for the Big 4's and Top Tourist Parks or do you have your favorite spots that are free?
If you haven't noticed, free camps in Australia are slowly disappearing around Australia, especially the magical spots on our coastline.
The death of free camping is coming.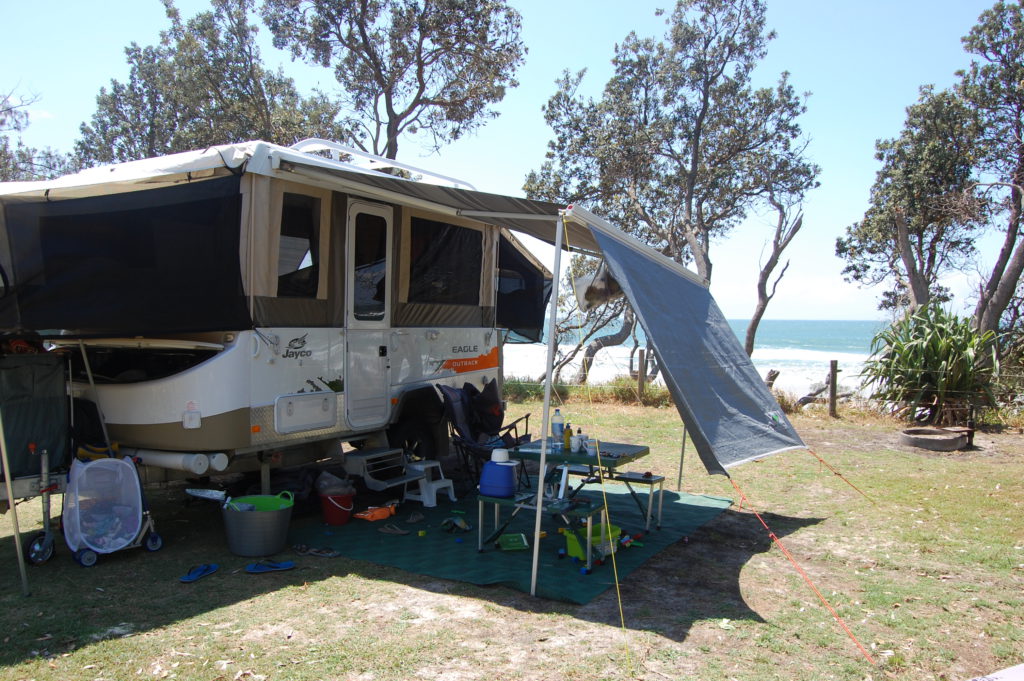 Oh, sure you can get some nice spots out west that are free, but who really wants to camp in red dirt, no grass, probably near the highway with the threat of being hassled.
Years ago you could camp just about anywhere for free, but slowly these secret spots are disappearing.
Well they aren't disappearing they are just ending up on the local councils no free camping lists, and we are being forced into the concentration camps of Big 4 and Top Tourist and other mainstream tourist parks.
These parks are, admittedly, great with waterslides, playgrounds, jumping castles and much much more. 
They have become little townships, a lot of the big parks are out of town a few km's so you have to buy everything from their shops and eat at their restaurants and their prices slowly creep up year after year. 
For a family of 5 or 6, it is getting really expensive to camp these days.
A typical weekend for a normal Monday to Friday family……
A typical weekend getaway for most people who work 5 days a week is 2 days, Saturday and Sunday.
So to go camping in a caravan park you want a little bit of enjoyment, so most people will leave work in the afternoon, head to their destination and get there just before dark.
Then frantically set-up camp half in the dark, have some dinner a few beers and then try to relax after working for 4 hours straight then head to bed.
You get charged for this! 
Finally Saturday morning you get to sleep in, maybe depending on the age of your children and then you get to enjoy your whole day, this is basically your last day for Sunday is checkout day!
Saturday night is maybe when you will have a bigger party night which is great, but then you need to get up at a half decent time to pack everything up so that you can check out at the crazy time of 10 am on a Sunday! 
Now that is so not relaxing.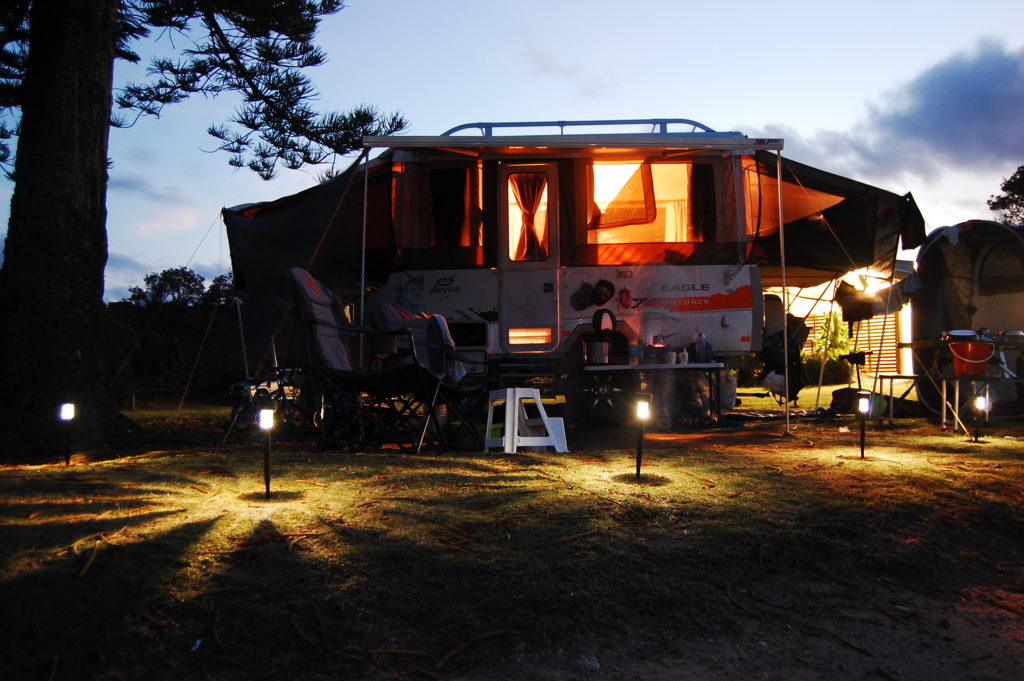 So let us say you have 2 adults, 3 kids and you're really nice and honest, you probably would have paid $30-$40 a night just for the site.
Add a further $10-$15 per child if they were all over the ages of 2 depending on the park.
Taking the median prices we will add $35 + $12 + $12 + $12 = $71 dollars per night to set up your own tent or caravan on a patch of soil.
The first day is half a day 6 pm Friday to 10 am Saturday, then you get the full next day which is 10 am Saturday to 10 am Sunday, so technically you are being ripped off by $35 for Friday and $12 dollars per child for 2 days!
Sounds great, doesn't it.
Total loss of $107 for the weekend! Or in a better perspective 2-3 cartons of beer.
Why not make check out at 12 pm at least, what is the urgency to get a tent or caravan off a site at 10, it is just plain dirt or concrete site, no cleaning required.
Why do kids cost so much at a tourist park?
We still don't really get the whole charge for the kids over age 2 rule at most parks these days, I know my kids don't cost 12-15 dollars a night each!
They barely have showers, barely clean their teeth, barely drink any water, you barely see them at all and you still have to pay a massive fee to have them there. It is robbery, but we all take it.
Who came up with this idea? Was it a grey nomads idea to keep kids away from family tourist parks? When doing a cost analysis on caravan parks where did they get the data on children from?
This is one of the main reasons we have slowly started moving away from paying for camping, it is just starting to cost so much to have fun as a family.
Is it really worth having your own caravan or camping trailer when you have to pay these massive camping fees to use a patch of dirt?
When you start to add the cost of purchasing the trailer, registration, insurance and park fees, it starts to look more attractive to just stay in cabins or at a resort.
Why can't we have more designated free camps on the coast?
Australia is massive, and the amount of untouched coastline is unimaginable, so why not open some of this land up to campers who need camping to be cheaper.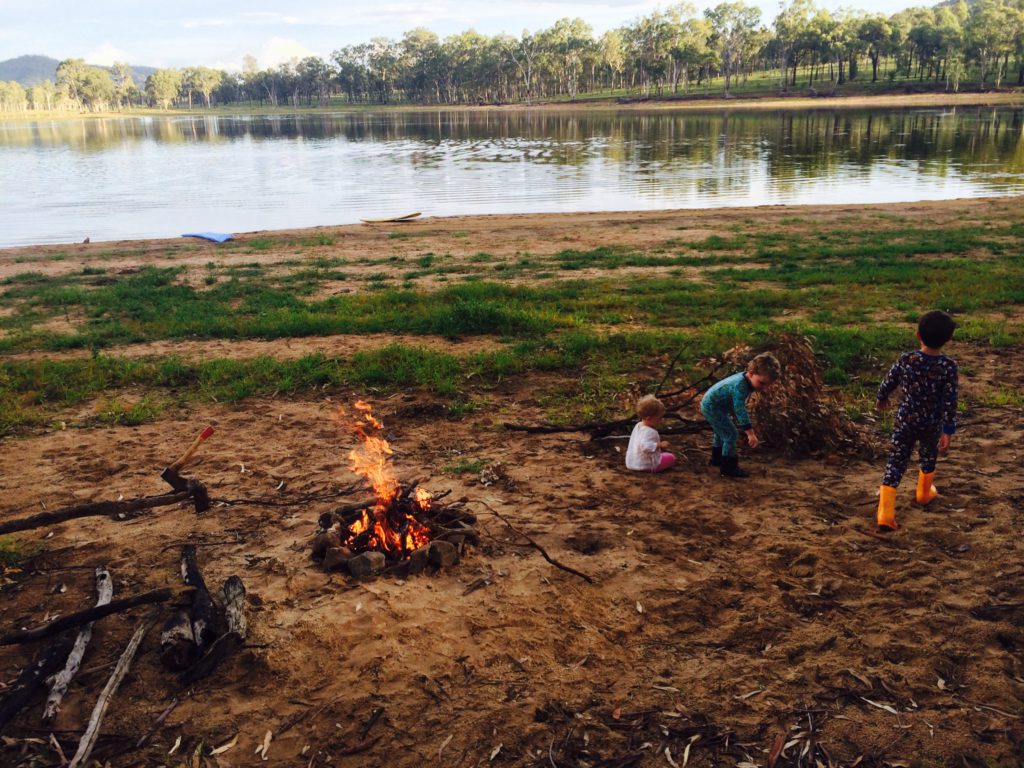 Since when did camping become such a major expense to the average family, I feel Australia just keeps on robbing us blindly for everything so that we have to keep on working, paying taxes and not camping with our loved ones.
Free camping is the best, and camping is so Australian.
We should be changing our national flag to a picture of a camper parked on the edge of a white sandy beach, with a couple sitting in camping chairs watching the sunset.
Now, that's a flag!
Free camping is the way to go!
How do you feel about the prices of caravan parks in your local area? 
Do you think it is wrong to charge $10-$15 per child to camp?

It is so much better to arrive when you feel like it and leave when you feel like it, the way it should be! I thought Aussies were free people! Not when it comes to camping.
Tell us your favorite camping spots that are basically free?
Or if they are top secret don't tell us because the camping ban man will be watching.
Make sure your community keeps your free camping sites in good condition so the authorities have no grounds to shut them down!