If you haven't read Part 1 yet, Click Here to find out about How to Travel with Kids on a plane.
There are a lot of extra things to consider when taking the kids on a trip overseas.  It is not just a matter of booking a flight and off you go like it was when it was just the two of you.  And it may be a lot of work, but that should not deter you as the reward can also be great.  Read on to find out the logistics of how to travel with kids, and I hope that you will then be inspired and see that taking the children everywhere is fantastic!
This page may contain affiliate links.  Please see our Disclosure for full info.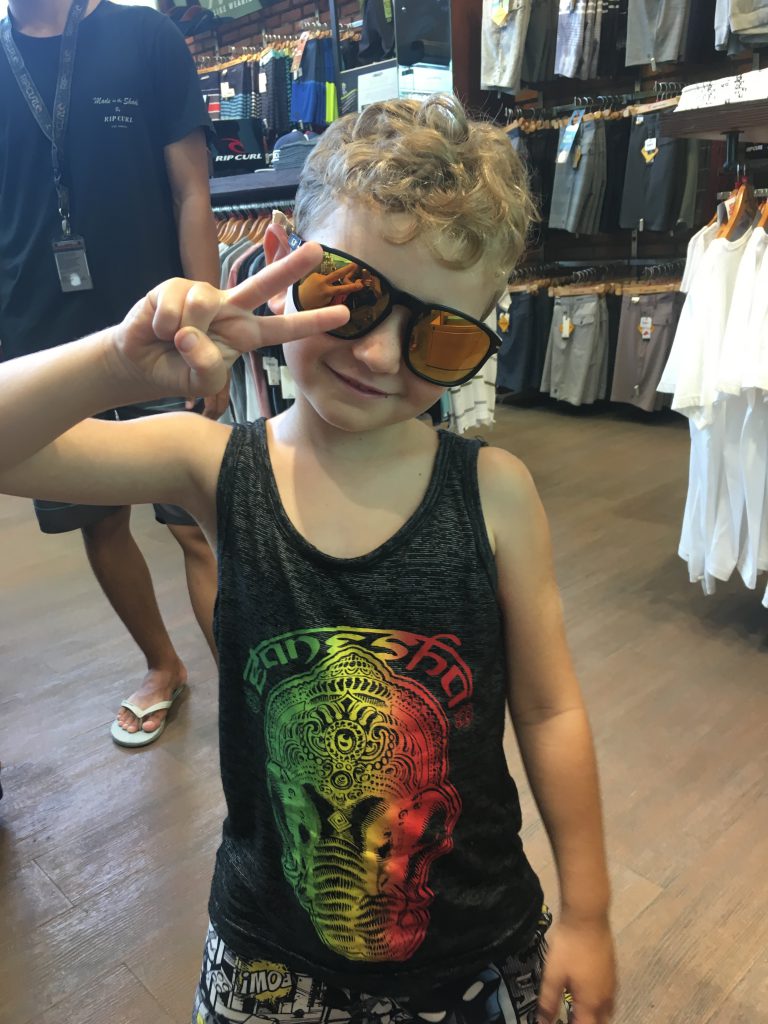 Where to go
We have found that the most family friendly destinations we have taken the kids to so far are:
You can click on the links above to find out more specifics on traveling with kids in those countries already listed above.  In the next 12 months we are planning a round-the-world adventure with our 4 in tow where we hope to visit SE Asia, including Bali, Thailand, Cambodia, Vietnam, Sri Lanka and the Philippines followed by a UK and European tour in a campervan. 
Most of these countries are places we have been to pre-kids so we have some concept of what it will be like and what we can expect when there are 6 of us.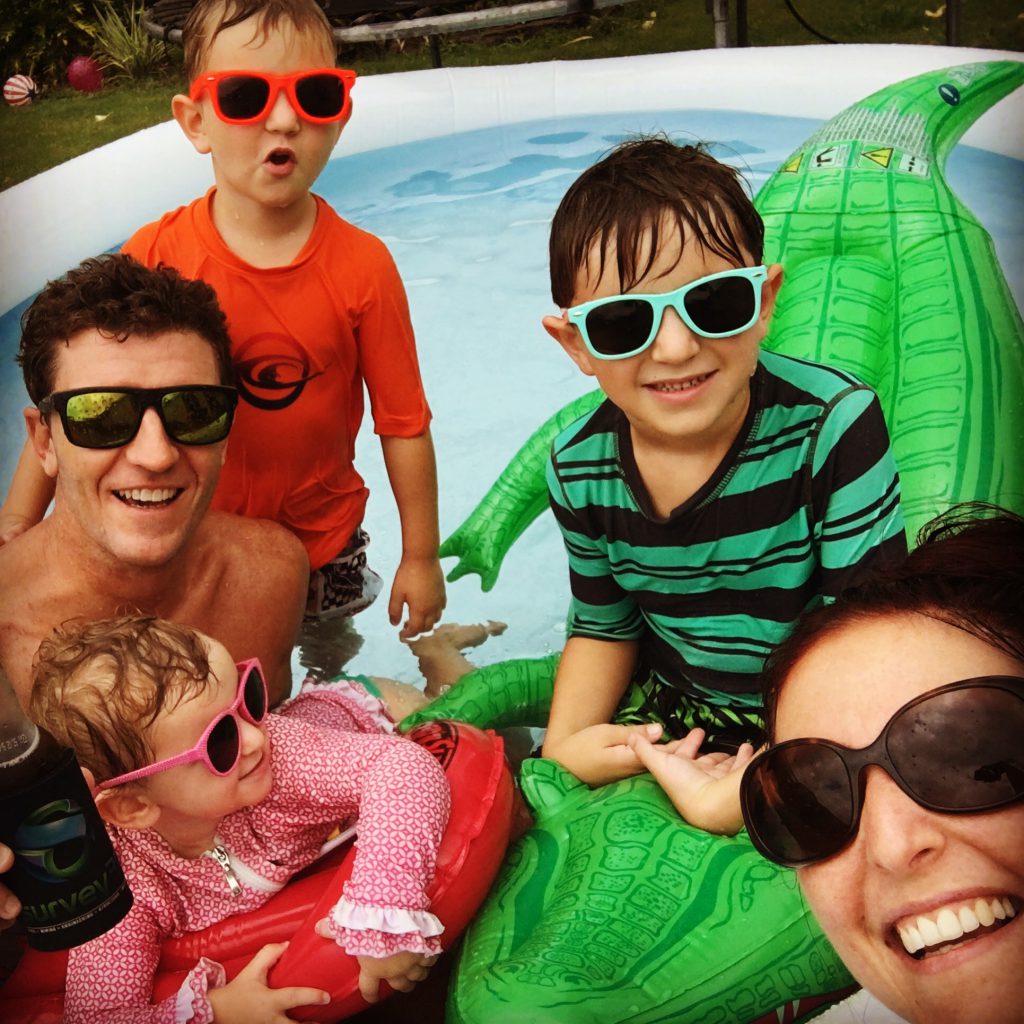 Japan we have experienced both with kids and without and I can say it was definitely a different experience the second time round.  No longer could we stay out all day and night and go clubbing til the wee hours, staying in the cheapest hostel we could find in a hurry.  Instead we had to have our outings in the morning, have rest time/down time in the afternoon before enjoying an evening meal and gentle stroll. 
There was rest times to cater to, picky eaters, snacks, sore feet, tired legs, inconvenient toilet times, you name it.  But we found that if we took these things into consideration when planning our itinerary, we could mostly avoid surprises and ensure that the kids enjoyed themselves, so that we could enjoy themselves too.
Timing
Your itinerary will depend on the age of your kids.  We were in Japan with a 10 month old, and 4, 6 and 8 year olds.  As I have said, the kids were amped early, but because it was winter in Japan, it took us ages to get going in the morning after putting on everyone's woolly layers!  Then we had to make sure we didn't walk around the city all the long day or else we would have complaints.  In the early afternoon around 3 or 4pm we made sure we were somewhere like a park where they could rest, or else head back to our Airbnb for a couple of hours. 
They didn't need to sleep as such, just to have a break.  The baby just slept in her sling or stroller when ever she needed to.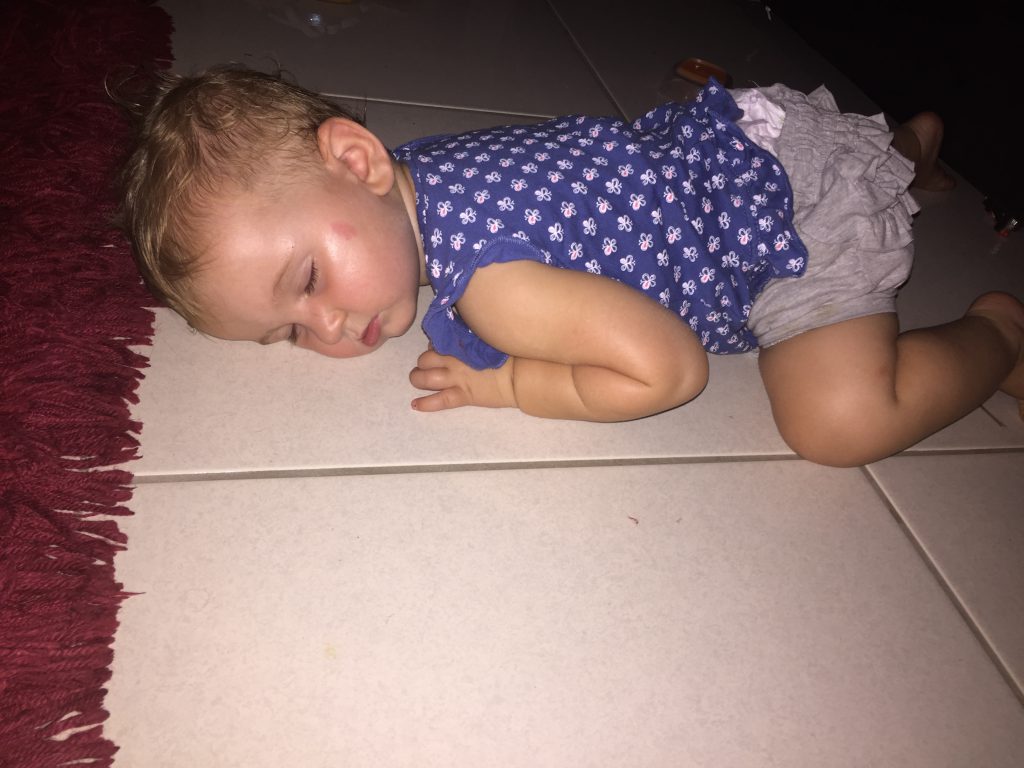 I fed them whenever they were hungry, which is super easy to do in Japan thanks to the convenience stores and kiosks every which where you turn!  And they remained well hydrated thanks to the famed vending machines on every corner. 
Two weeks in Japan was a great length of time to stay, it meant we could see a lot and not have to do too much long haul travel, but at the end of the 2 weeks, we all felt we could have stayed there forever.
Where to stay
I like to stay somewhere with a laundry and a kitchen.  See my review of Airbnb here and discover why I find this to be the only way to travel with the family.  In Bali, the villas rented through Airbnb are so great, it's not funny and they even come fully staffed!  Read more here.  In our 3 week American road trip we rented a car and stayed in highway motel chains because they came with 2 big beds which was adequate for our small kids.  In New Zealand we hired a Winnebago.  Our ultimate 12 month journey around Australia was done in our Jayco Eagle caravan so we brought our home with us! 
I don't enjoy expensive motel rooms with a big family and as I have already stated, I feel like a kitchen makes everything so convenient and much cheaper even to be able to have a quick breakfast or cup of tea on demand. 
The locations you stay may depend on the nearby attractions, or convenience for transport.  In Bali we like to stay in Canggu which is away from the hustle and bustle of Kuta and is full of family style villas for a cheaper price.  In Tokyo our apartment was very close to Shinjuku train station which had links to everywhere, and Shinjuku centre which was very appealing for the kids with neon lights and fun attractions.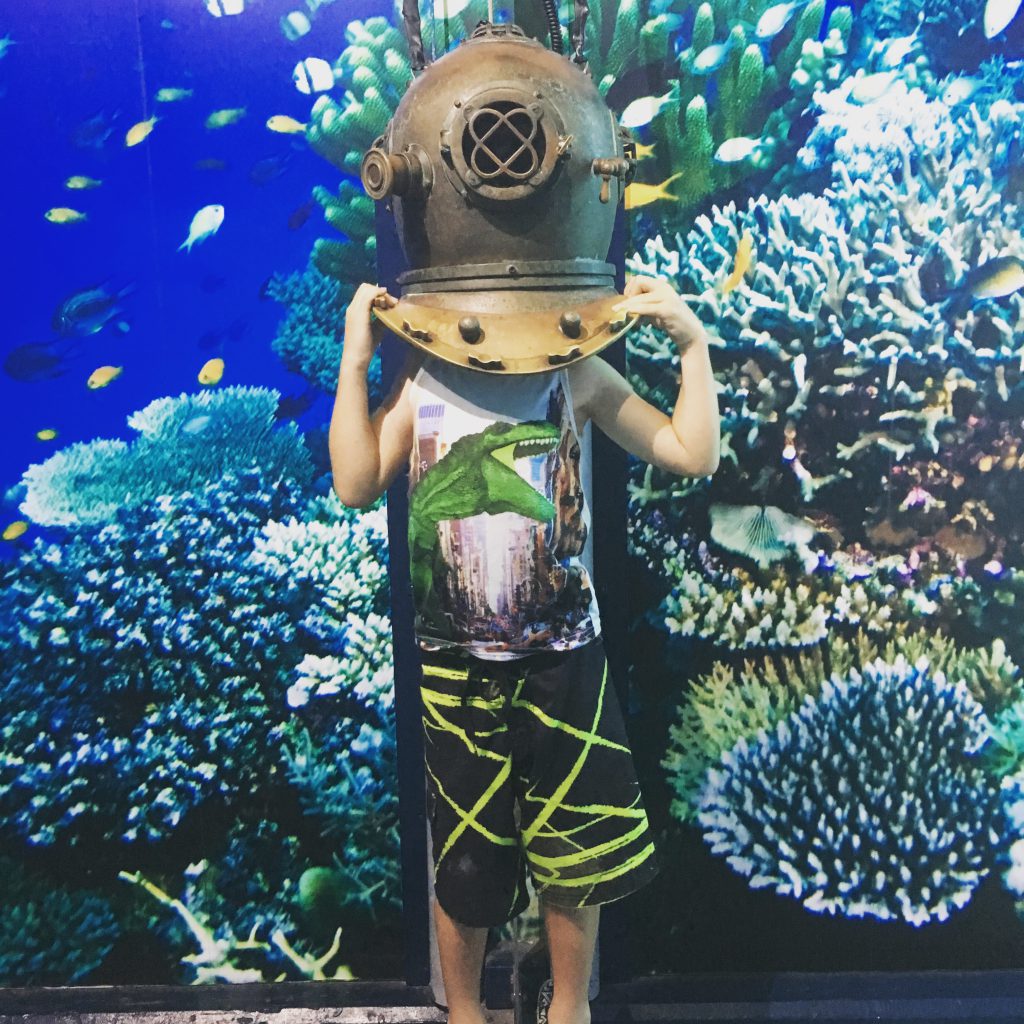 We try to steer clear of dodgy neighbourhoods and the cheapest hotels and avoid red light districts when traveling with kids.
Packing
Packing cubes make everything separate in your suitcase and easy to find things when packing for a large family. 

I always use these and zip lock bags for small items, with vacuum seal bags for bulkier items if you are traveling to cold or snow destinations.  We let the boys take their own back packs, and we have a large suitcase for the rest of us with Daisy, miss 5 now with her own little wheelie case. 
Don't take too much, especially if you have a washing machine in your accommodation.  I like to take outfits for 3 days, with a track suit, pyjamas, swimwear, hat and underwear as well.  Travelling to tropical places is so much easier when choosing what to take.  Remember to take sunscreen with you as a lot of countries seem to sell this at a premium price.  A first aid kit is important, as is comfortable shoes.  See what is in my first aid kit here.  I take enough nappies for the baby to last me around 5 days, but I know I will be able to buy things like nappies easily abroad.  I also take some home comfort type food for the kids so they have some things they are used to, in case they won't eat anything else.  Read Brian's post on keeping your kids fed on the road here.
Dangers and Annoyances
There is a pinned post here all about dangers and annoyances while travelling.  With kids, the main thing is not to lose them, and prevent them from getting sick or hurt.  Basically the same thing you do in normal life!  Of course there are some extra things to consider when overseas. 
See a travel vaccination professional at least 3 months prior to travel in case they need more than their usual vaccine schedule, but this will depend on where you are going.  Consider malaria, rabies and Japanese Encephalitis, and vaccinate against them! 
Check out your travel insurance policy, reading the fine print and ensuring you know what is covered and making sure everyone comes under the family policy.  Get a quote for World Nomads travel insurance below!
Extras
Kids want to be comfortable so I make sure to pack them clothes free from buckles and make sure their shoes are suitable and well fitting.  I also let them take something they love like a small teddy for night time cuddles.  They take a diary and some colouring in, as well as an iPad and a Kindle too.  
If you are renting cars, you can either take your carseats with you, or hire one with the car or motorhome.   A lot of accommodation options will provide cots and high chairs, either included or for a small extra fee.  I always take my own stroller too, and a baby carrier sling.  More often than not I end up carrying the baby while the bigger kids take turns in the stroller.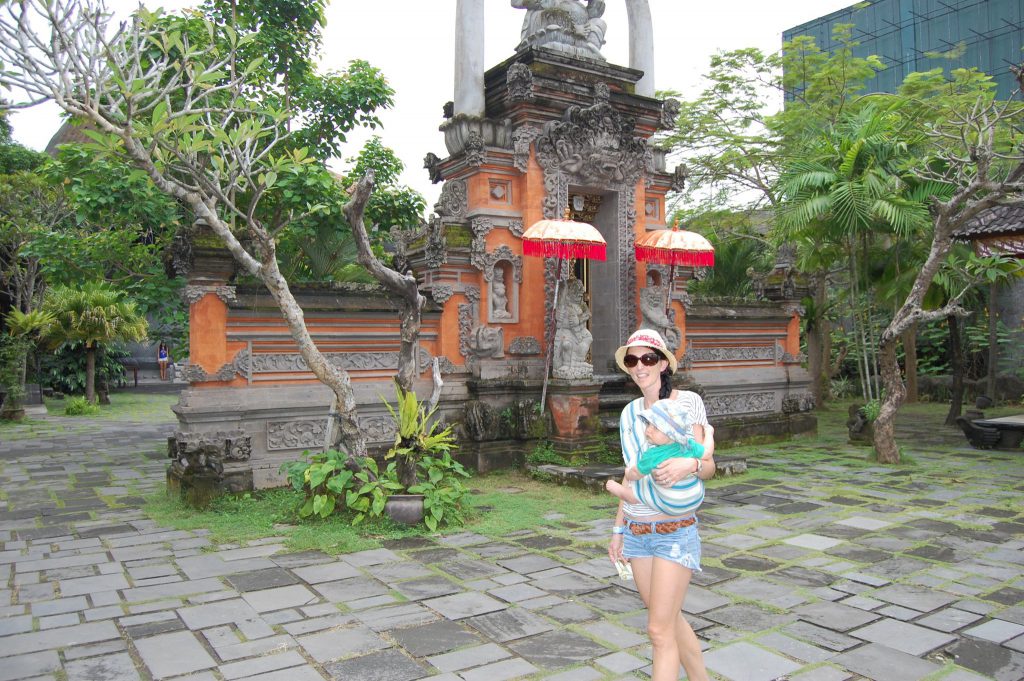 Airfares are free under 2 years of age, you just have to pay the taxes.  This means travelling with a baby is the cheapest time to fly.  With 2 grown ups, 3 children and 1 infant, our airfares are getting up there!   We really need to do a big trip before Mabel turns 2!  
Traveling with kids is great!
They really enrich your experience of a country.  You get more interaction with the locals and definitely more attention too.  The kids don't misbehave as much as they might do at home, as long as they are kept entertained and interested in what is going on.  We let them choose some activities, and provide lots of special treats as incentives. 
When in Tokyo, a visit to the incredible toystore Kiddieland was not something we would have done on our first trip there as a couple, but it proved to be a highlight on our recent family tour of Japan.  The same can be said for Puzzling World in New Zealand, or the Canggu Club water world and trampoline park in Bali.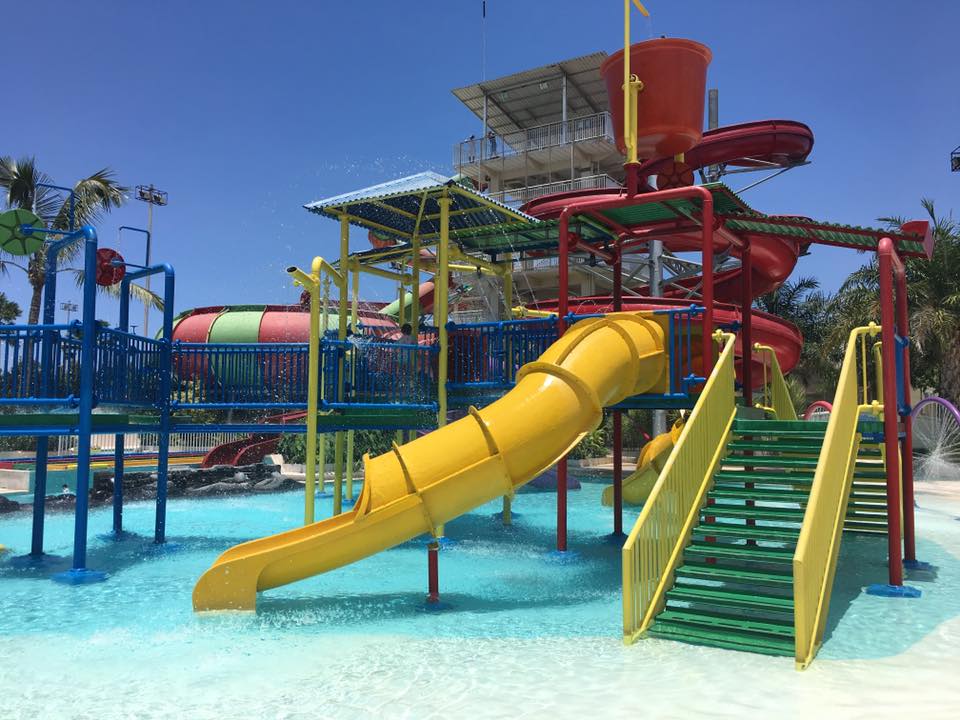 It's fun to relax and have fun with the kids again, and really enjoy yourself!  Have you been overseas with kids?  What places do you recommend we visit next?