A trip to Townsville is often an easy weekend away for us. 
It is our sister city, just up the road but it can often feel like a world away.  The warm tropical city has a friendly welcoming vibe and is a great destination for singles and families alike visiting special events at the Townsville Entertainment Centre, watching the Cowboys play at Dairy Farmer's Stadium, for a work conference, a girl's shopping trip or a family weekend visiting the North QLD Museum and the Aquarium. 
Whatever your reason, you will need somewhere to stay.  And we have found Seagulls Resort Townsville the best place to stay.
When travelling with a larger family, we have 4 kids, it can often be tricky finding accommodation to fit us all in the same room. 
Our children being still little, we are not in the market for adjoining rooms, and prefer all in one lodging.  Another thing that is important to us is being near the action, which in Townsville is The Strand.  We usually book a nice house in Townsville through Airbnb, but it is often difficult to find something nice and reasonably priced in the North Ward area, especially if there is a football game on or other special event.
When all of our usual haunts were booked out (we left it until the last minute to book of course) I quickly checked out Booking.com to see if there were any good deals for hotels and was surprised to find Seagulls Resort listed.  This hotel has decent rooms at an unbeatable price, in a gorgeous setting, with 2 resort-style pools, a restaurant and bar within walking distance to The Strand!  Perfect!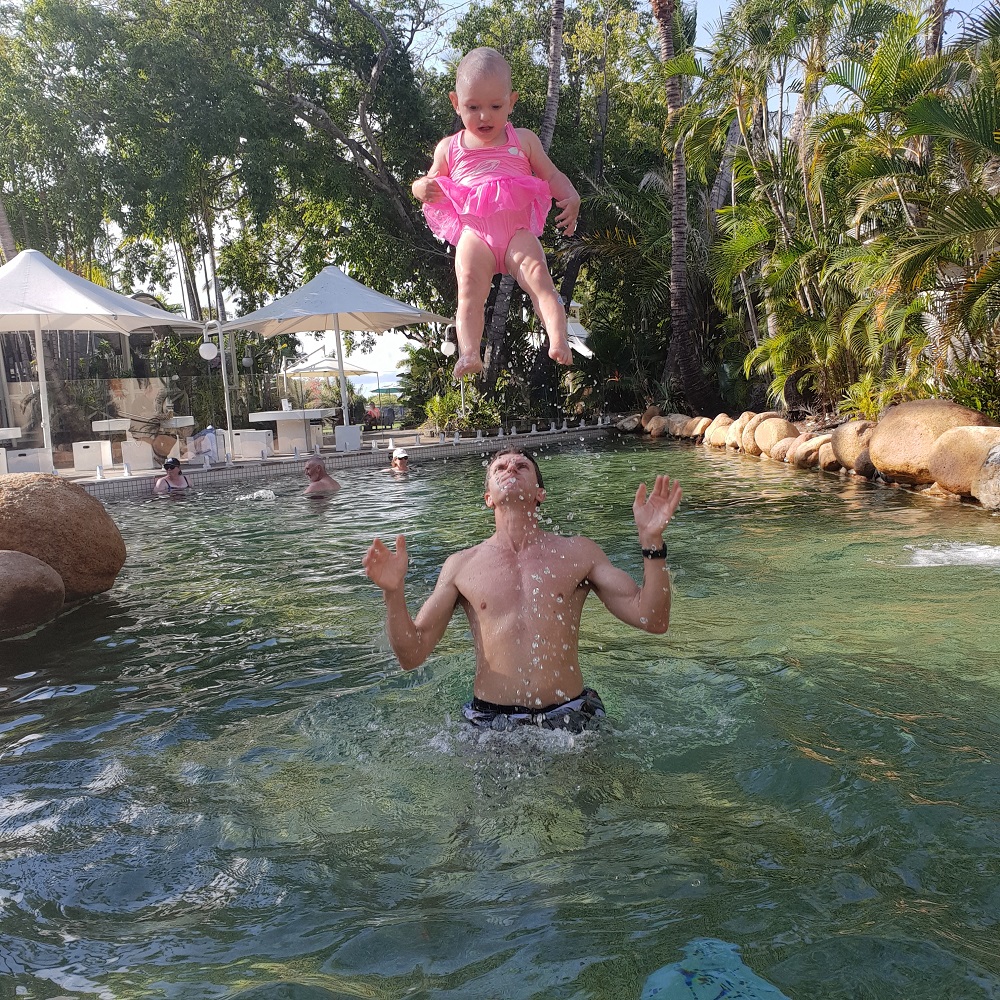 The Price and the Room
For a 2-bedroom self contained apartment we paid $189 per night.  For the latest prices check out Booking.com:
The room, was clean and comfortable, quiet, with everything you needed for a pleasant weekend stay including a well-equipped kitchen and a generous outdoor area overlooking the stunning pool area.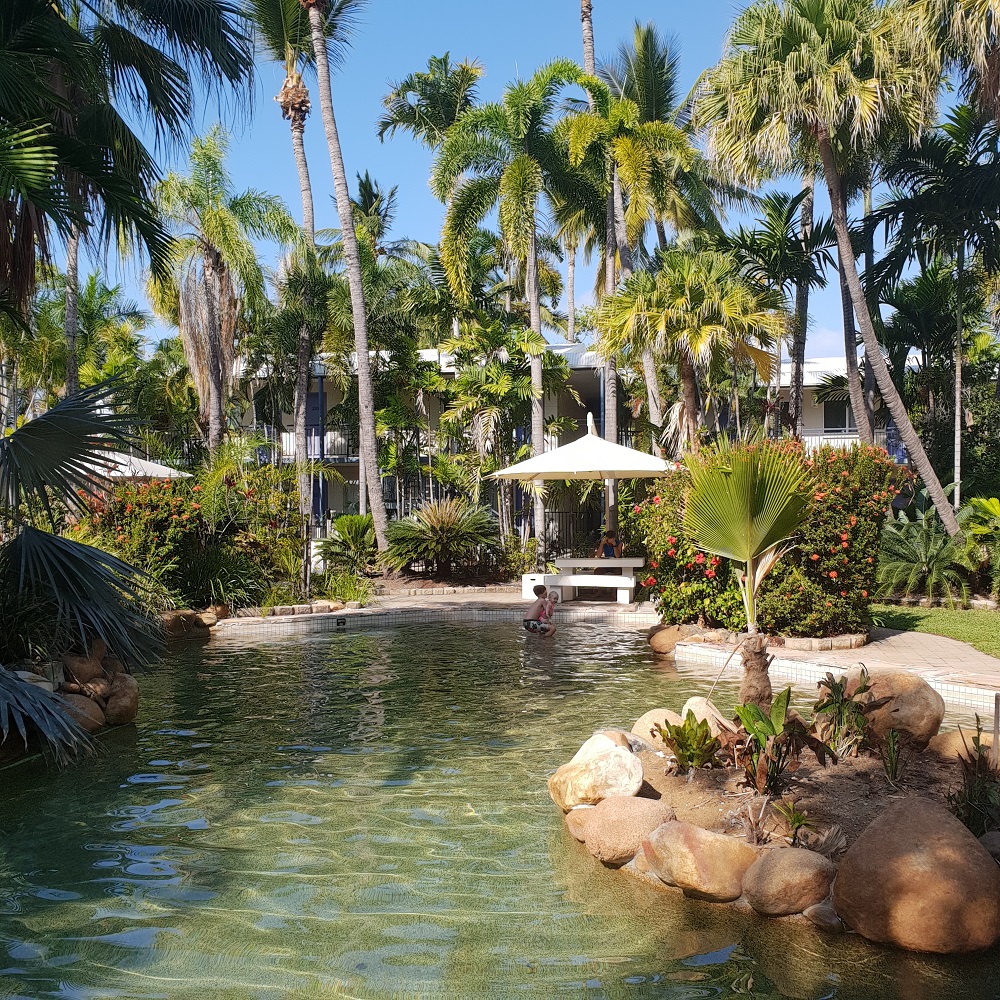 The decor was functional and practical, but was a little dated but this was the only thing that could detract from it.  Our apartment had a double bed in bedroom one, with a single bed and a set of bunks in bedroom 2.  A small living area with a table and chairs, a 2-seater lounge area and flat screen TV lead out to the outdoor setting which was framed by tropical gardens.
The Location
A stone's throw away from the Northern end of Townsville's famous Strand, Seagulls Resort is perfectly located to enjoy the serenity of walking or biking along the foreshore. 
From the resort you are only 5.0 km to the Entertainment and Convention Centre, about the same distance to the excitement of Flinders Street East and Palmer Street, and the new Townsville Football Stadium still under construction is just behind the city.  The Townsville Airport is a 5 minute drive away.  The Belgian Gardens convenience store and deli is just a short block's walk away as is the popular Soroptimist Park which is around the corner at Rowes Bay and provides a much quieter alternative to the hustle and bustle of the Strand.
The Facilities
Seagulls has 2 stunning resort pools which are in a beautiful tropical setting surrounded by palm trees and gardens.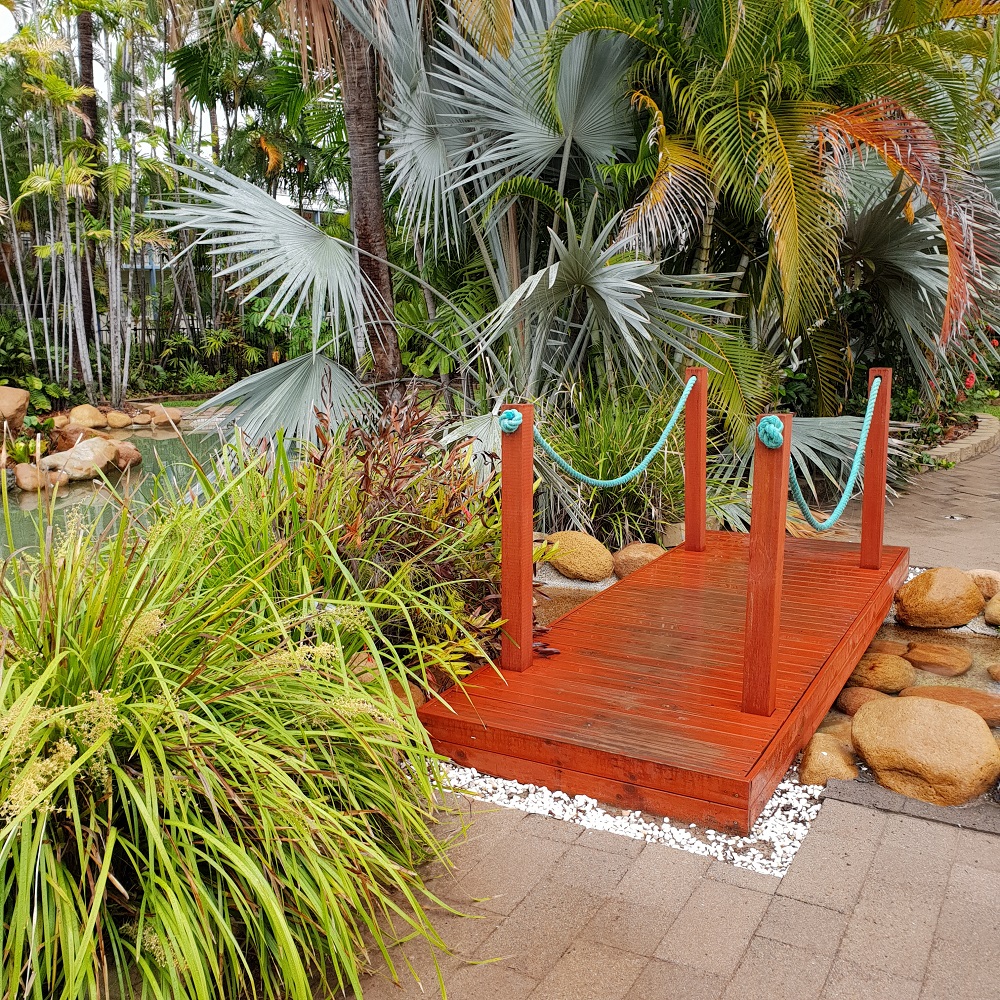 The kids loved swapping from one pool to another and the parents could lounge on the reclining sun chairs in the shade while enjoying a sparkling beverage from the adjacent pool bar.  The bar and restaurant provides a convenient and cost effective option for dining and the food was amazing!  Chilli Jam is open 7 days a week for breakfast, and Tuesday through to Saturday for  lunch, dinner and snacks.  The menu is Asian fusion and is reasonably priced with the option of a room service nightly from 6pm-9pm.  The bar has a good range of refreshing beverages and is open every day from noon until late.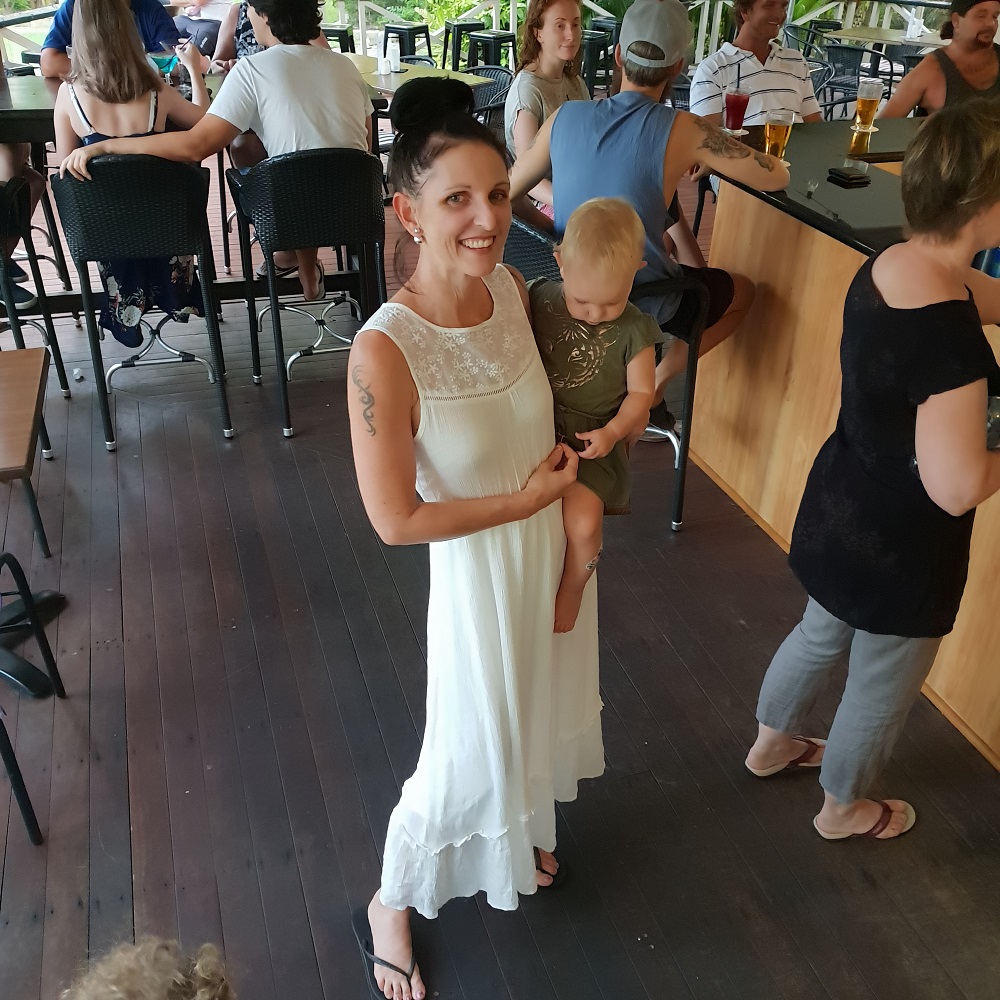 Also on site are conference rooms and a function centre, so if you visit on a Saturday night there are often weddings held here.  There is a spacious green lawn area and pergola to explore which the kids loved running around on as well as tennis courts and a playground.
You are able to book tours at reception and the friendly reception staff are able to answer any enquiry you may have about the region.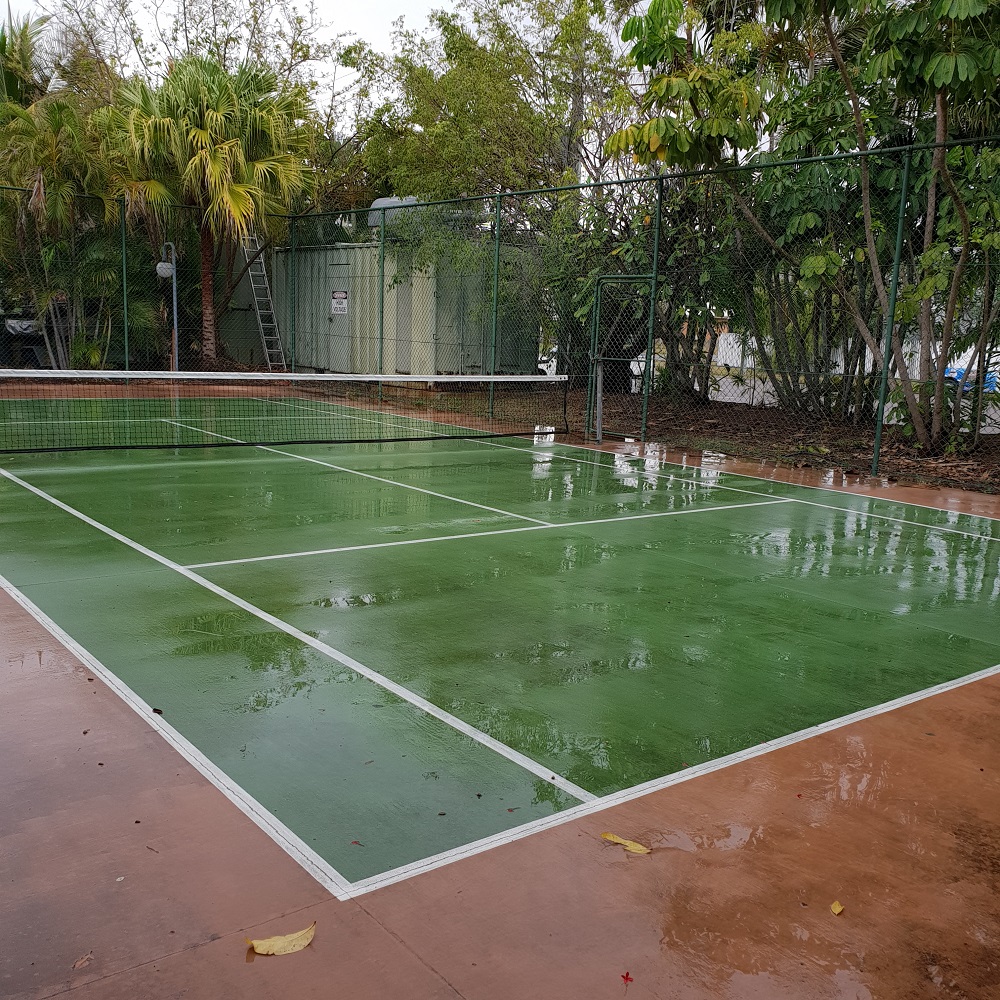 In comparison to your other accommodation options in Townsville, Seagulls is pretty hard to beat.   Click here to view their website or here to find the best deals on rooms.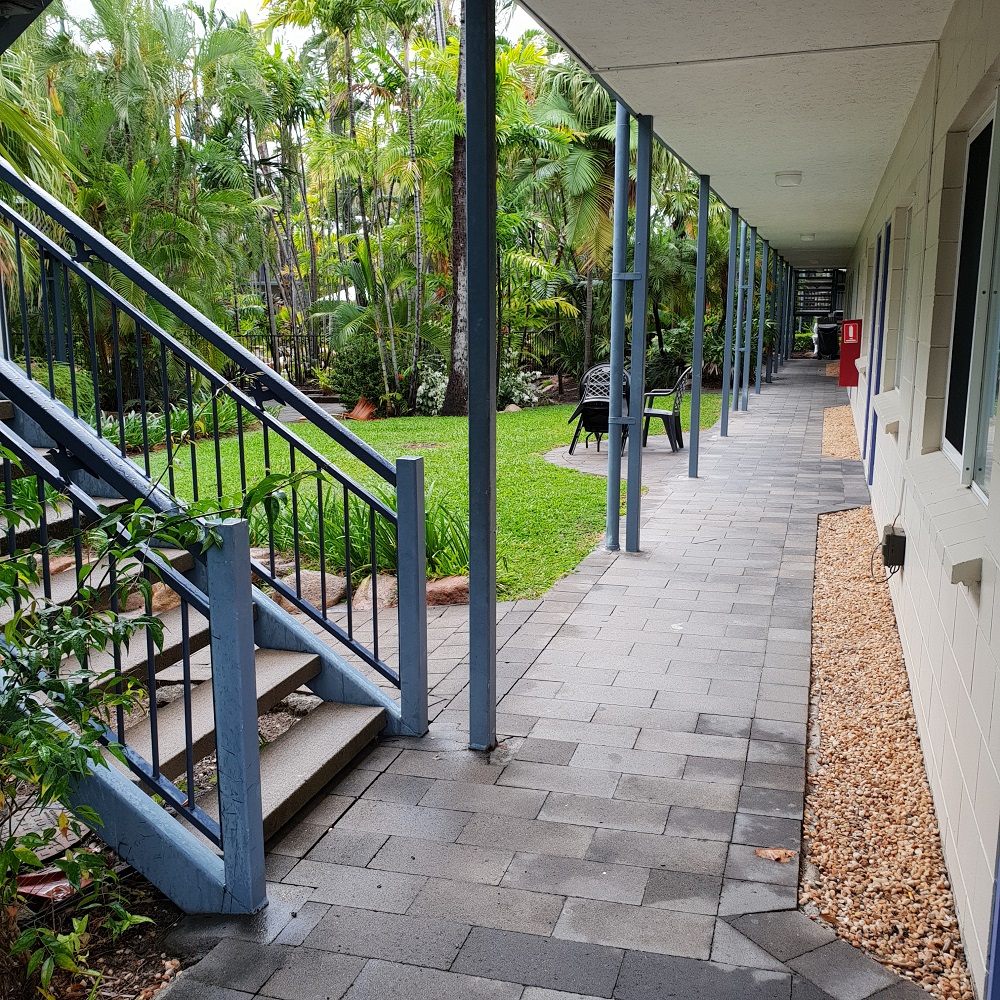 For value, money, comfort, relaxation, convenience, and facilities, it gets my vote as the best place to stay in Townsville. 
It has a range of studio rooms up to bigger self-contained apartments and being an older style resort is underrated thanks probably to its 90s style furnishings.
We stayed there and we were suitably impressed.  This post is not sponsored by Seagulls, we are just happy to share a great value accommodation option for your next trip to Townsville.  Check it out now!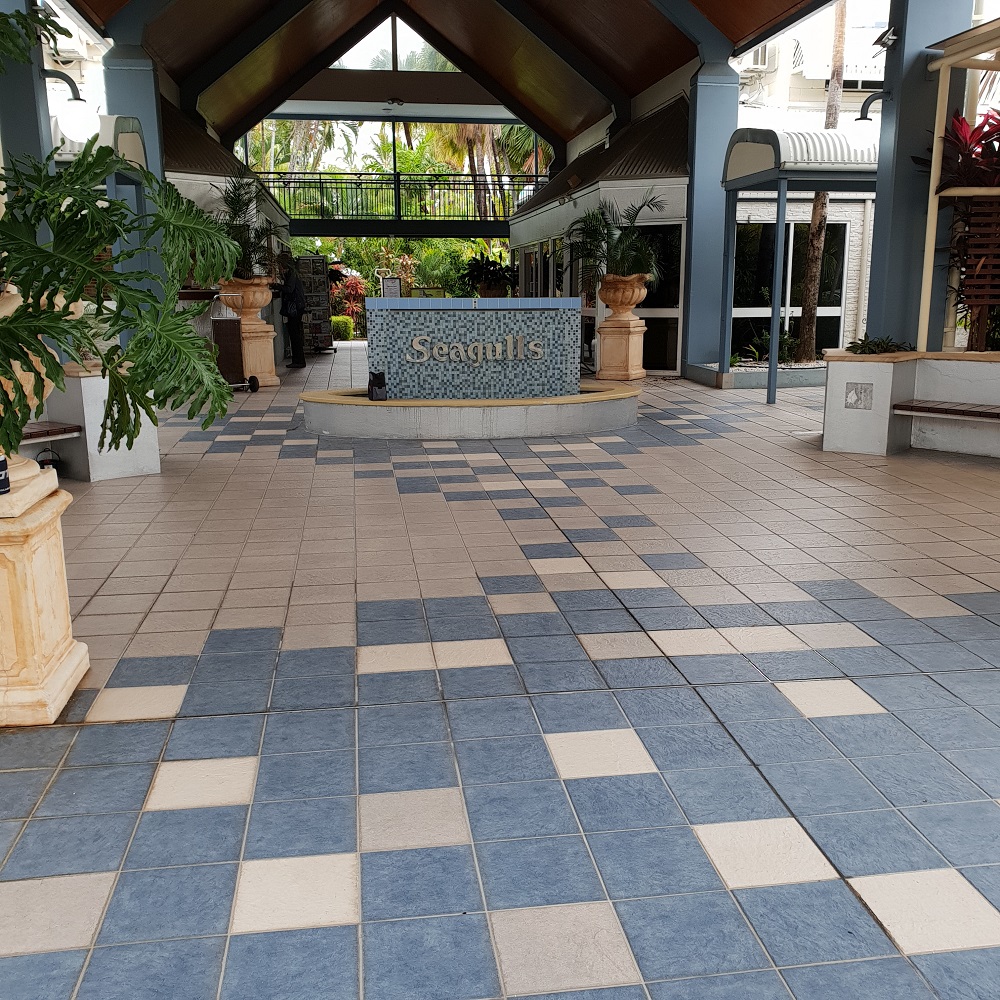 This post may contain Affiliate links. See our Affiliate Disclosure here.